You would like to get a Viking tattoo since you have arrived at the ideal place. Here you will have a complete guide to Viking tattoos and their Meaning. I will show you spectacular designs and give you all the guidance you need. If you have already thought about getting one of these, I tell you that I bring you a gallery of Viking images for tattoos for men and women.
Who were the Vikings?
Vikings were warriors who came from Scandinavian countries like Norway, Denmark, and Sweden. They lived between 700 AD. C. and 1100 d. C. (known as the Viking era) and arrived in Europe, Asia and the North Atlantic with the aim of assaulting them and settling there. Vikings were famous for their navigation skills. The name " viking " comes from a language called " Old Norse " and means "pirate attack". For centuries, they sailed their boats and raided the coasts of Great Britain and north-western France.
Did the Vikings have tattoos?
The story goes that the Vikings were covered in tattoos from their fingertips to their necks. Designs used to include ancient Nordic symbols, various knot patterns, or dark green tree symbols. No one can really confirm what symbols, patterns, or designs the Vikings used in their tattoos, but it is likely that they were symbols of Norse mythology. For example, the ancient designs they have found in their artwork, in jewelry, bone carvings, ships, and other artifacts.
1. Aegishjalmur or helm of terror
The rudder of terror was also known as " Aegishjalmur" ( Ægishjálmr ). This symbol is made up of eight armed peaks that point out from the center. In fact, this symbol represents protection and superior power.
Many Viking warriors used it when joining wars, as they believed that this symbol protected them and gave them courage. In this way, they could beat any enemy they faced.
2. Valknut tattoo
The Valknut symbol (knot of Death) is made up of three interlocking triangles that point upwards. In many representations, this symbol appeared alongside Odin. This caused the Valknut to become his symbol. Ancient Vikings believed that this symbol represented Odin's welcome to the warriors who were to live in Valhalla, the hall of the brave warriors of Asgard.
Today, Valknut's symbol is very popular for jewelry design, home design, and tattooing. And it is that, those who wear the Valknut, feel empowered to overcome the ups and downs of their lives with the help of Odin. ( See more photos of this tattoo )
3. The Yggdrasil
The yggdrasil was the great Tree of Life in Norse mythology. This ash tree, in addition, contained the nine worlds and connected everything in the universe.
The Yggdrasil symbol represented unsurpassed power, profound wisdom, and mystical deity.
4. Hammer of Thor or Mjolnir
Thor's hammer was known as the Mjölnir. In Norse mythology, this mighty hammer gained so much reputation and respect that no other weapon could compare to him. Furthermore, it was associated with lightning, thunder, and storms.
The Mjölnir was the symbol of Thor, the most powerful and noble hearted Norse god. And, thanks to this, the hammer conquered the hearts of all Vikings, both ordinary people and warriors. In fact, they carried the symbol of Thor's hammer as an amulet for battle and life. They believed that the symbol is would give power, courage and generosity.
5. Ouroboros
The Ouroboros was the symbol of the snake that eats its own tail. "O ura " translates as "tail" and " robberies " as "eat", so the meaning of the word could be "he who eats his own tail". If we know a little about Norse mythology, we can see that this symbol represented Jormungandr. That is, the Serpent of Midgard, daughter of Loki, the famous god of deception.
The symbol of Ouroboros expresses the union of all the spiritual and material elements. It also represents the eternal cycle of rebirth and destruction.
6. Troll cross tattoo
This symbol was also highly prized and appeared in many Viking houses. They believed that this symbol protected them against evil and the negative vibrations that could be around them.
7. Wyrd Net Tattoo
The Wyrd Net, or the Viking Matrix of Fate, was a powerful symbol that was made up of runes. The Nornas, in charge of shaping the destiny of all beings, wove this symbol. It is a reminder that past actions affect the present and that the present can affect the future. Overall, it was the symbol of universal interconnection.
8. Vegvísir tattoo
Vegvísir meant "the guide post" or "the Viking compass". The Vikings carried this symbol with them because they believed it would guide them to their expected destination. It didn't matter that they were at sea, or anywhere else; this sign would take them safely home.
Today, people think Vegvísir tattoos protect them from getting lost in life.
9. Rune Tattoo
The Vikings alphabet was made up of runes. However, they did not use them to communicate. Most of the time they used them to call the gods for help.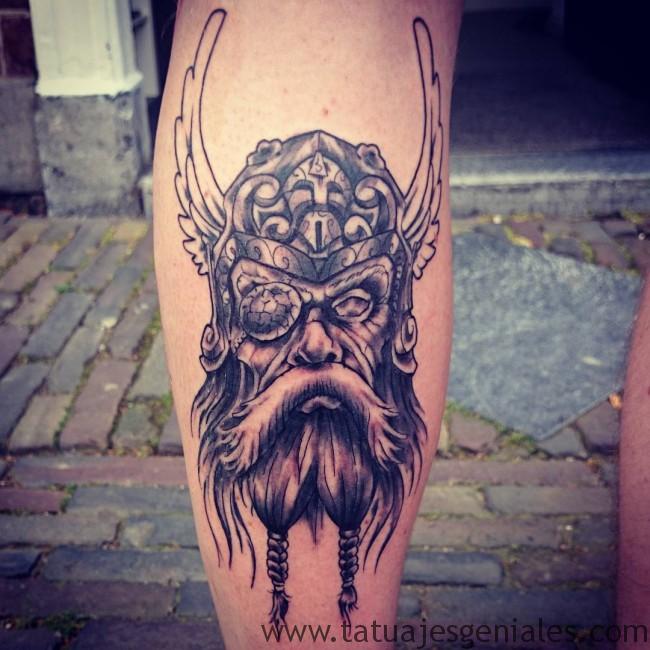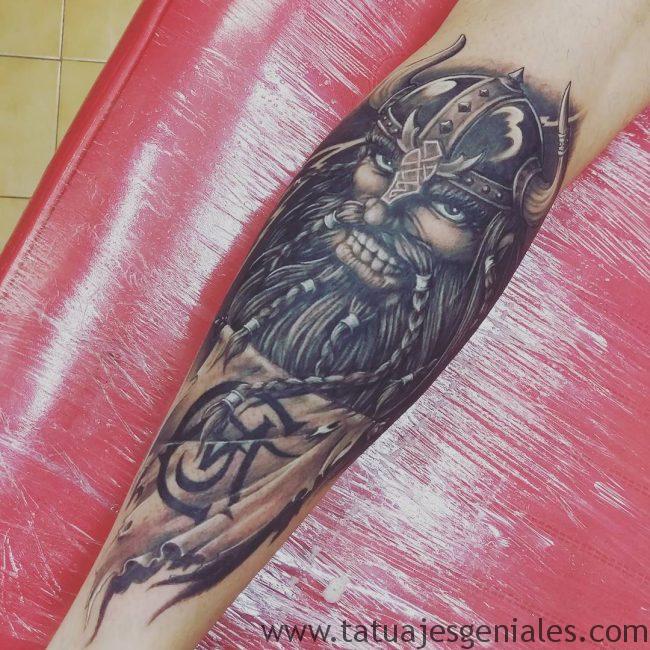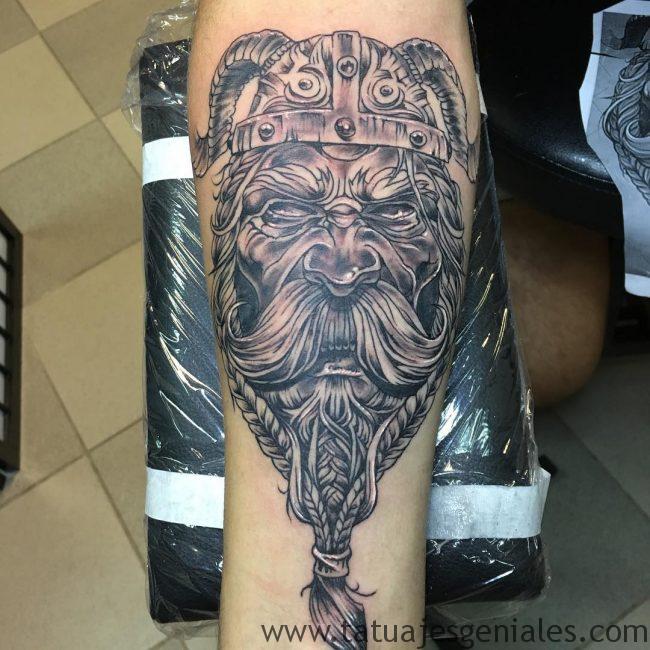 ORIGIN AND MEANING OF THE VIKING TATTOOS
We will start by saying that the Vikings come from the ancient Norse peoples that emerged on the Scandinavian peninsula hundreds of years ago and are still remembered today for their unique lifestyle. These tribes were greatly feared at the time by the fame of bloodthirsty looters, who sailed the seas in search of reward and gold. Learn more about the Origin of the Vikings.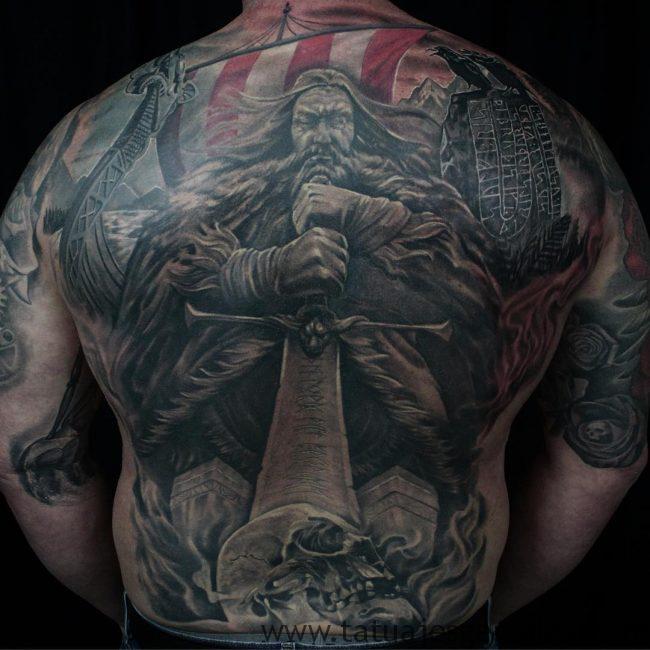 Its culture has transcended until our times, where it is common to find Viking Tattoos symbols. Some find them interesting, that's why today I have brought you some of the most famous Nordic symbols and their meaning. Now I tell you about the meaning of the Nordic symbols.
Also known as Nordic Tattoos
These tattoos are also known as the Nordic tattoos because the region of origin of the Vikings was this and they have a very peculiar style.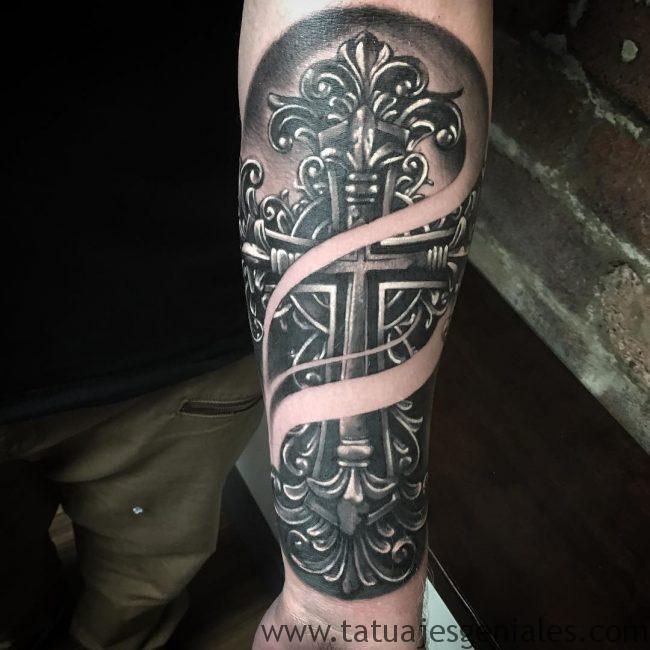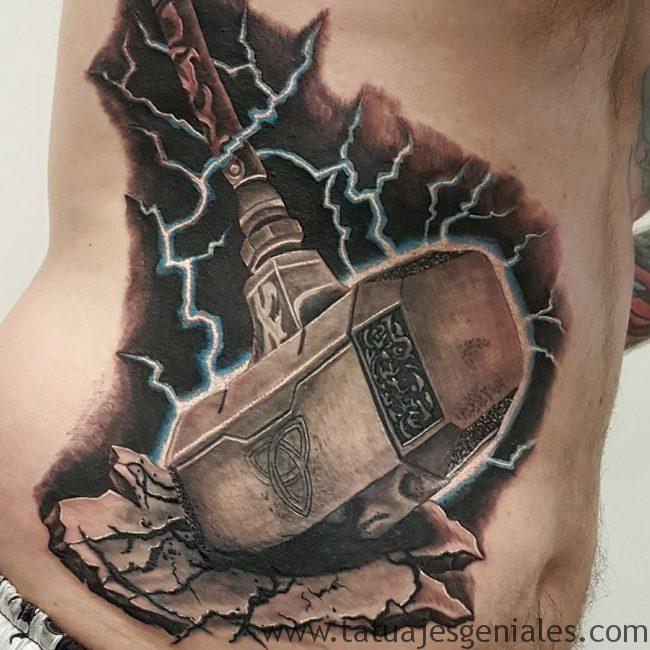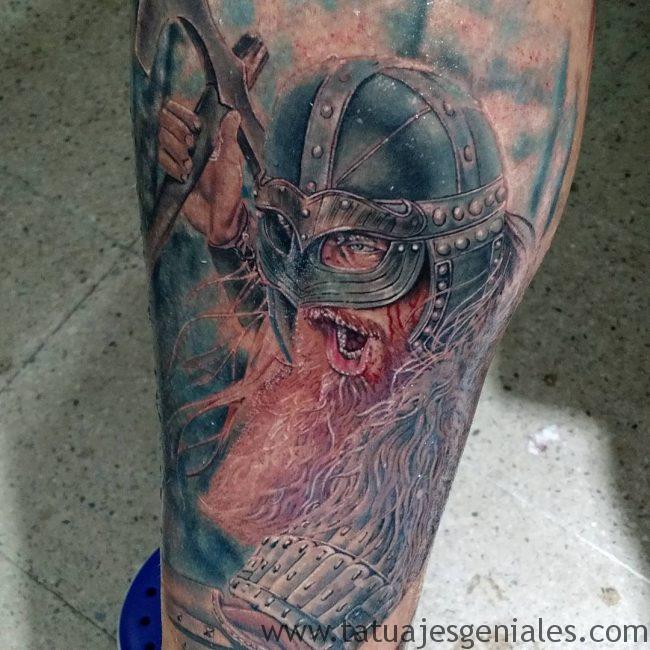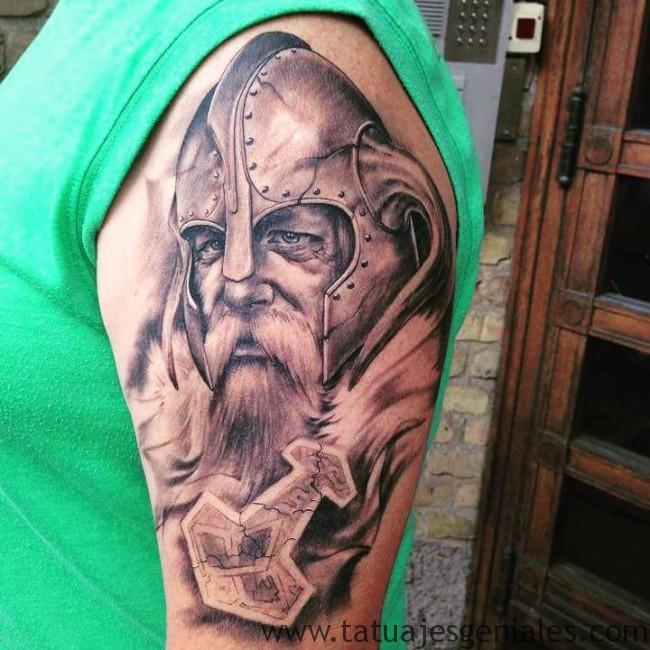 VIKING TATTOOS ON THE ARM
There are several Viking tattoo designs, but the preferred ones to occupy the part of the arm and shoulder are the faces of Vikings. These convey feelings of strength and courage expressed through the features of the face. I leave you some examples for you to draw your own conclusions.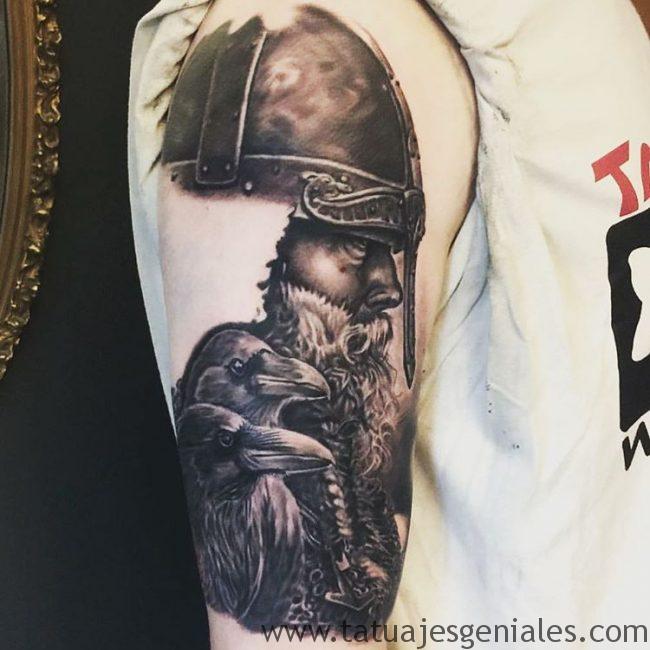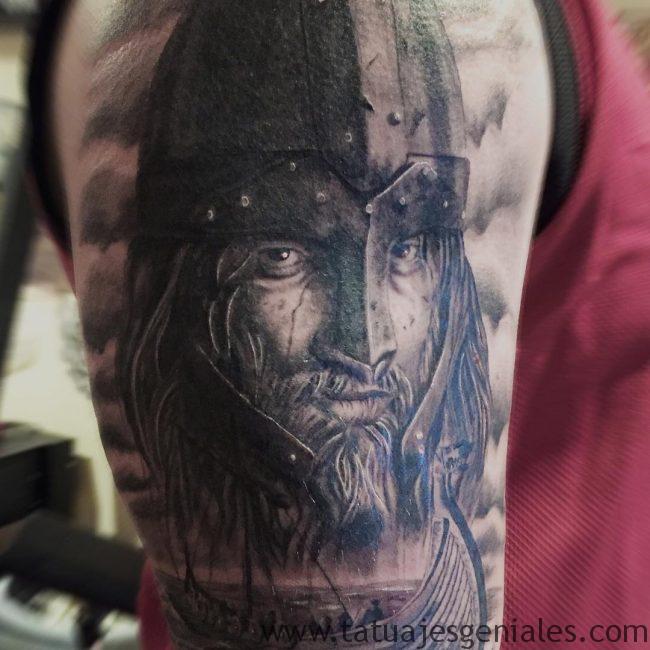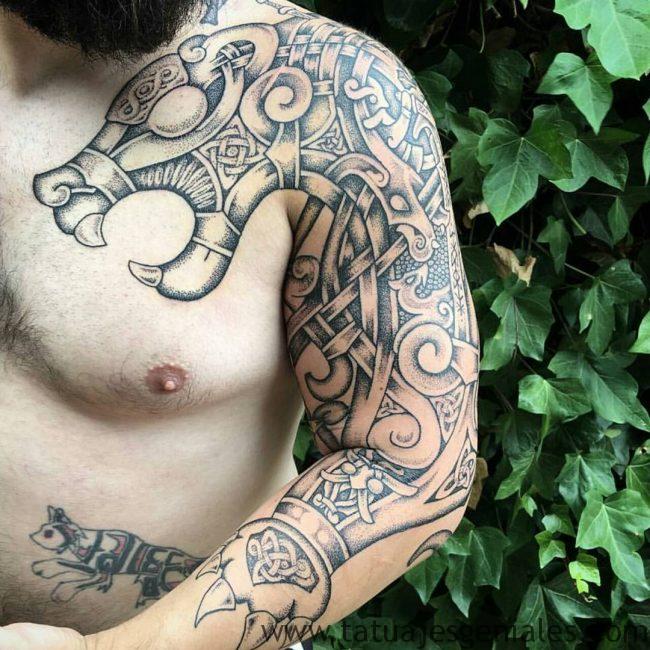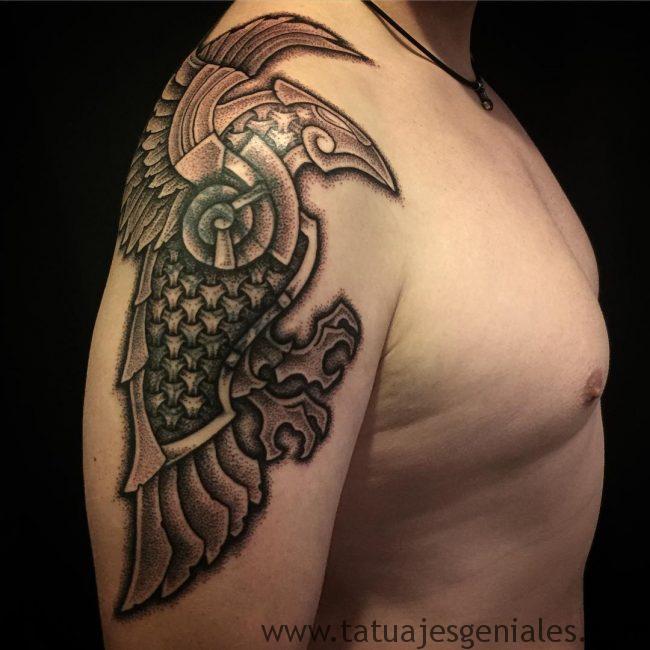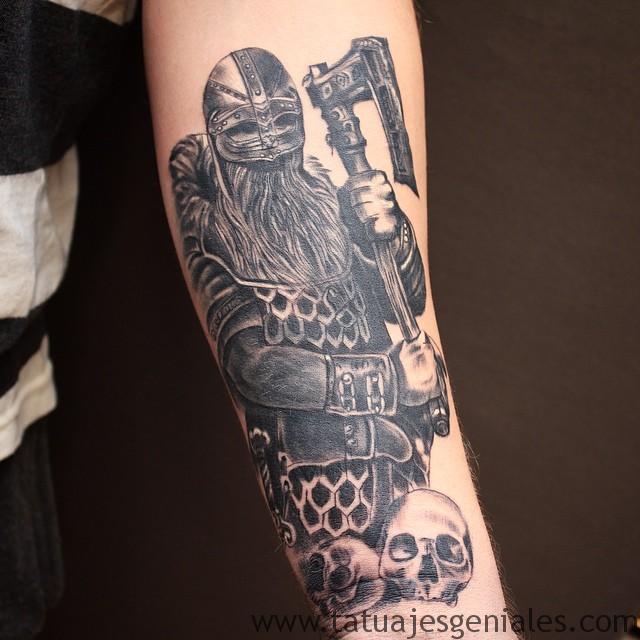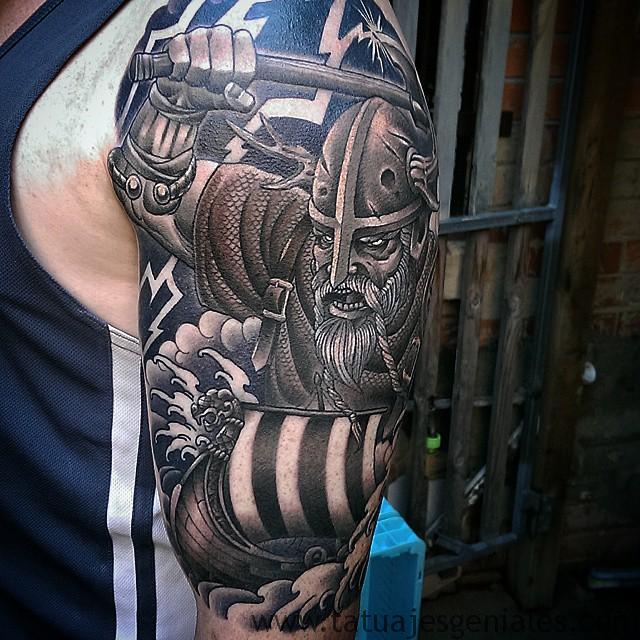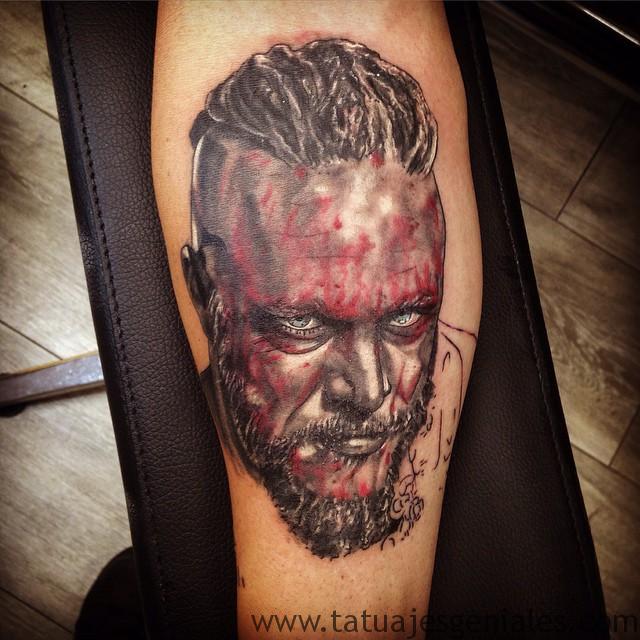 VIKING TATTOOS SYMBOLS AND THEIR MEANINGS
One of the most commonly used Viking symbols tattoos is the Valknut.  Although most people prefer to call it  Odin's Knot, Heart of the Fallen or Death's Knot, these are other names by which it is known. It is also said that it symbolizes the power that Odin himself had to provoke fear among his adversaries and at the same time provide confidence and courage to his warriors. This symbol is made up of three interlocking triangles with each other.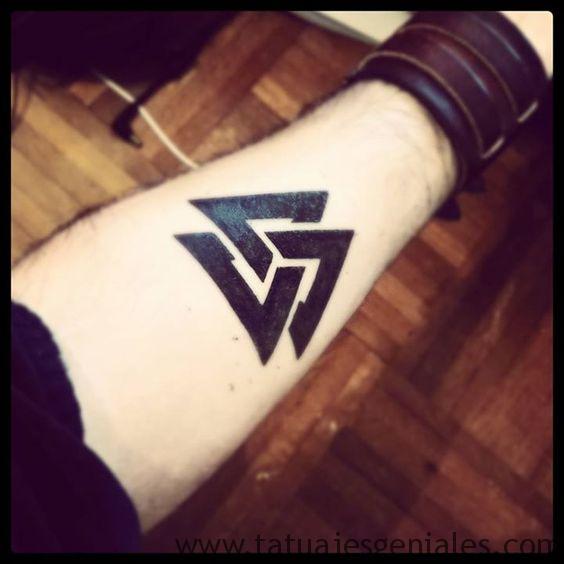 Another of the most popular among Viking symbolism tattoos we have one that attracts a lot of attention and arouses a certain level of curiosity for its unique design, this is the Aegishjalmur or ægishjálmur. It is said that it provided security and protection to the  Nordic warriors, who drew them on their faces, with the strong conviction that this symbol gives its wearer the virtue of being invincible in battle.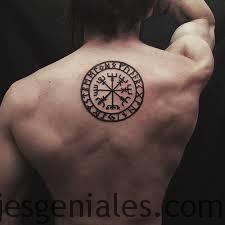 On the other hand, we have the Vegvísir, it is said that this symbol was used as a kind of solar compass to navigate the seas, and at night they were guided by the stars.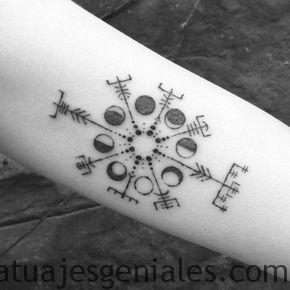 VIKING NORDIC TATTOOS
Among the Norse Viking tattoos three main styles stand out, which I will show you below, as well as their meaning.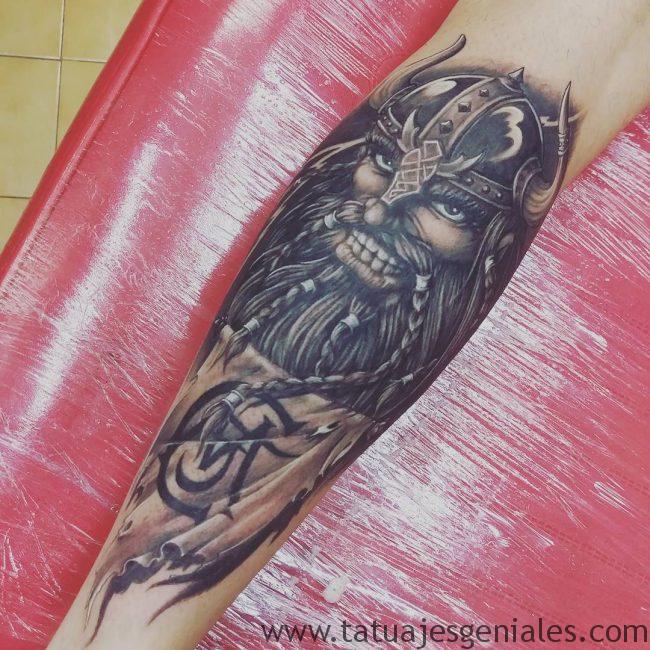 The Viking Warrior : This is the most common tattoo if it is Vikings. Which is commonly represented with long hair, a large beard that highlights his ruthless face, and often accompanied by a horned helmet. These are tattoos that adapt perfectly to many parts of the body, In their variants of only the face or the complete warrior with his weapon ready for battle.
Drakkar or Viking Ship : This was the main form of transportation used by Vikings. It is a long and narrow-looking boat, powered by oars and sails, which had a snake-shaped front hull, which aimed to protect the boat.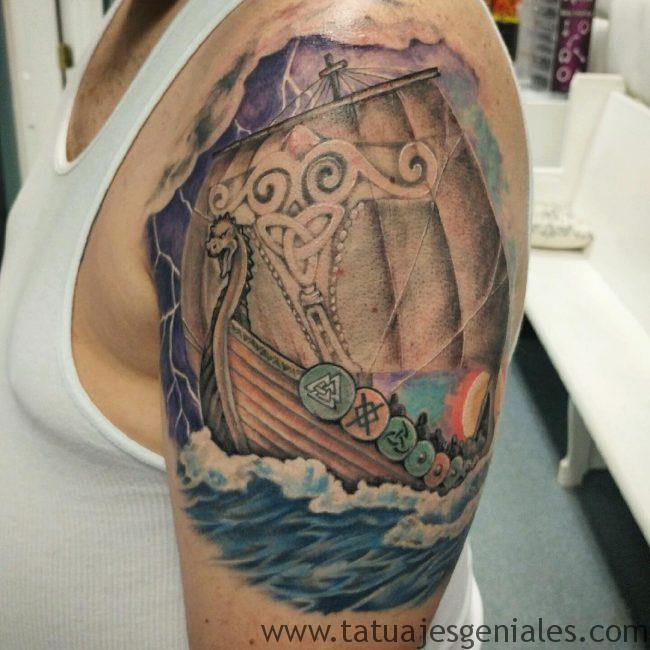 Drakkar or Viking Ship : This was the main form of transportation used by Vikings. It is a long and narrow-looking boat, powered by oars and sails, which had a snake-shaped front hull, which aimed to protect the boat.
Viking Runes : Runes were the letters used by these peoples, which have different meanings. In conclusion, warriors, runes, ancient Norse symbols, and warships are the most popular Viking tattoos. These tattoos convey a feeling of bravery and courage typical of these warriors.
VIKING TATTOOS FOR WOMEN
Viking tattoos look scary and masculine, but they can also be worn by you girls, these are very suitable if you are a woman with a strong and sensual personality.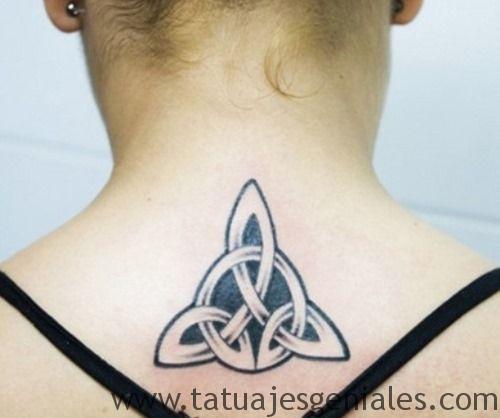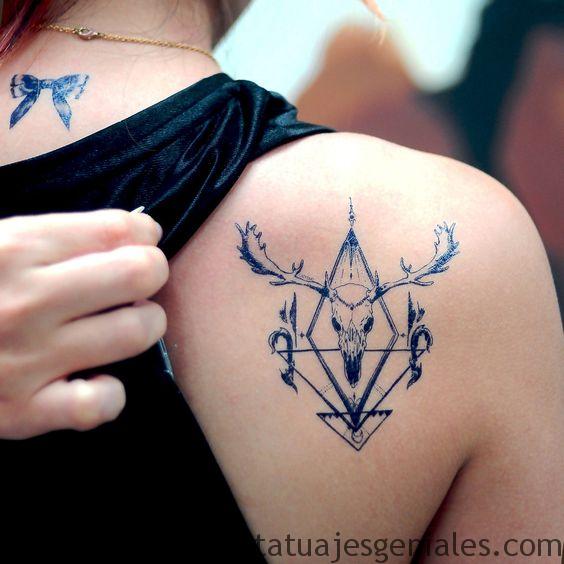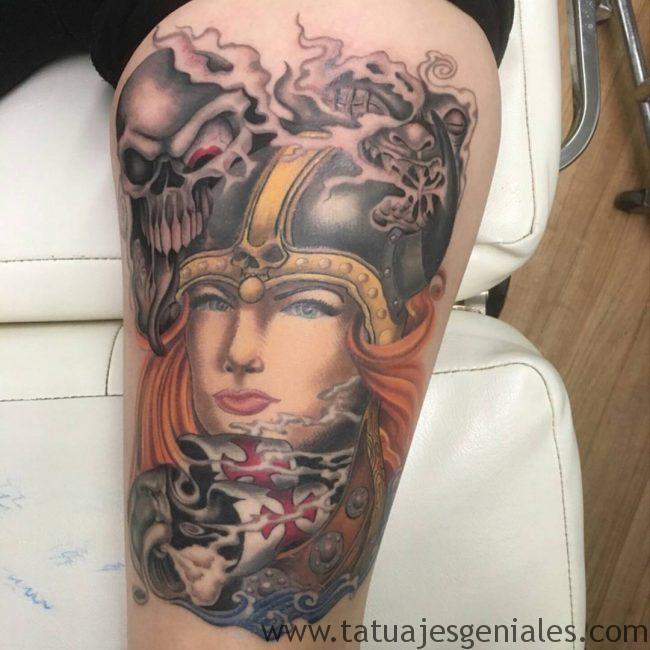 Why do we remember that these were warrior towns and protectors of their people, not forgetting that they were terribly feared by much of Europe during the Viking era, also known as The Terror of the North. Viking tattoos for women are also very good, check these and you will tell me.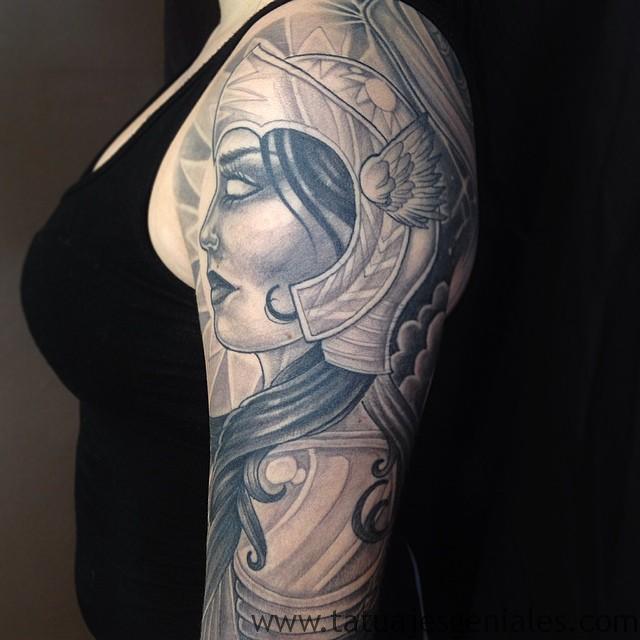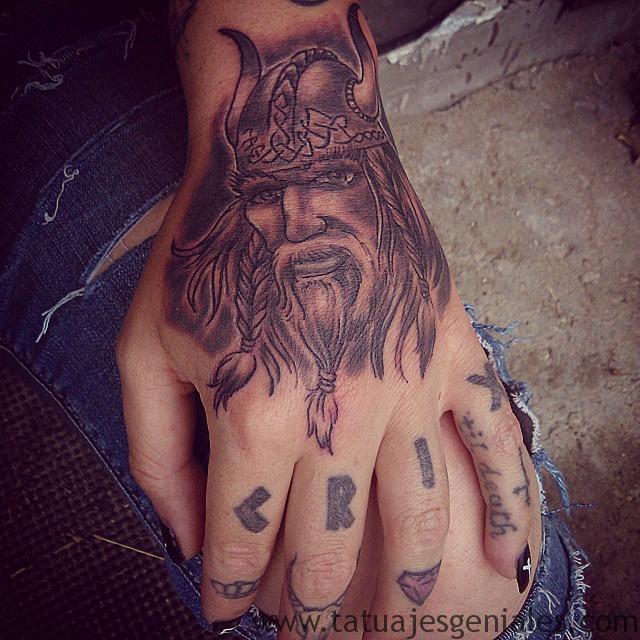 Viking Tattoos For Women/Females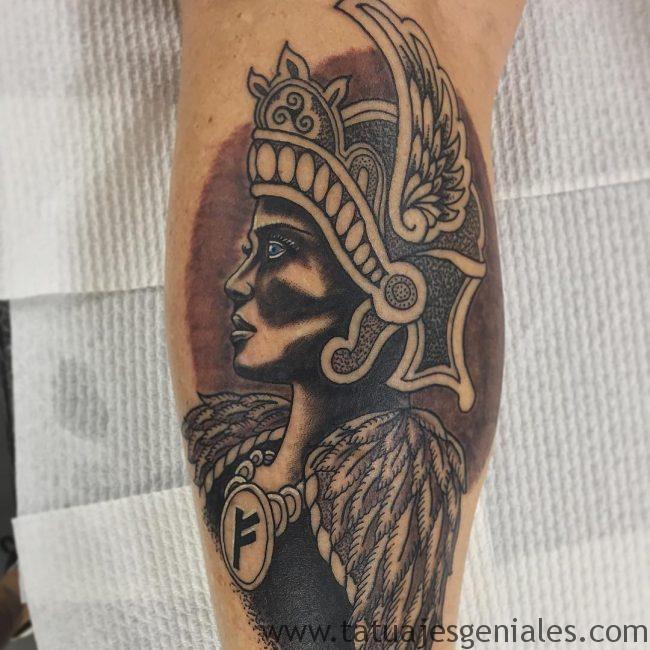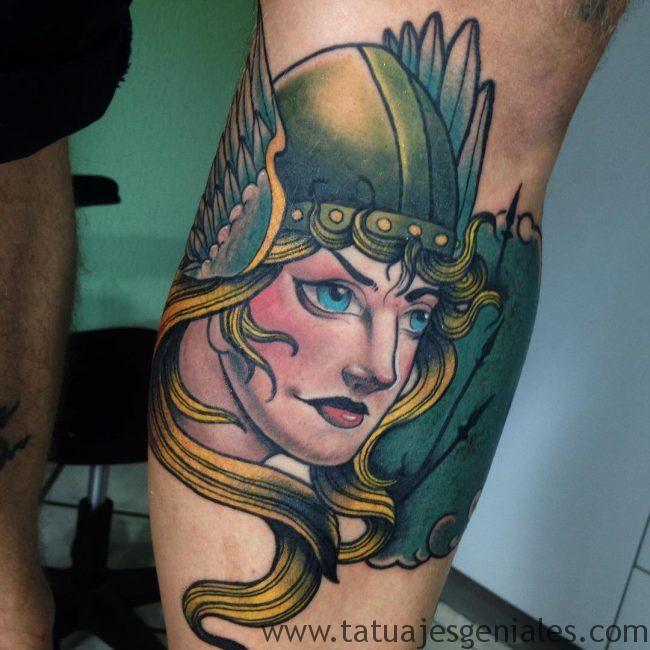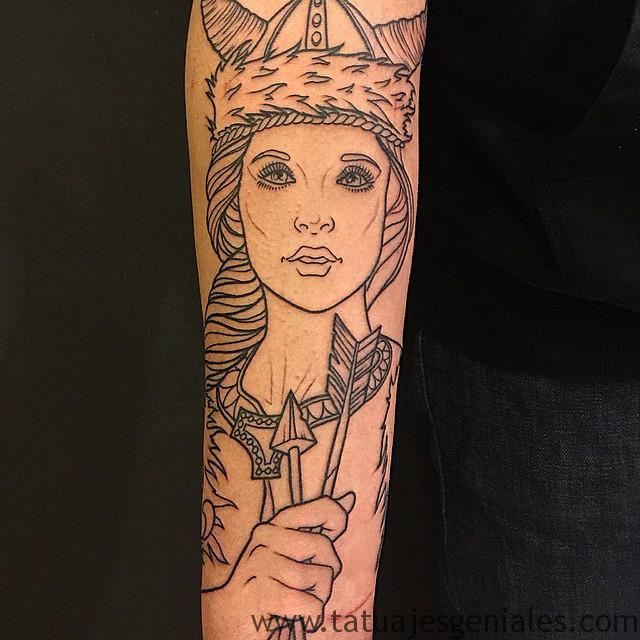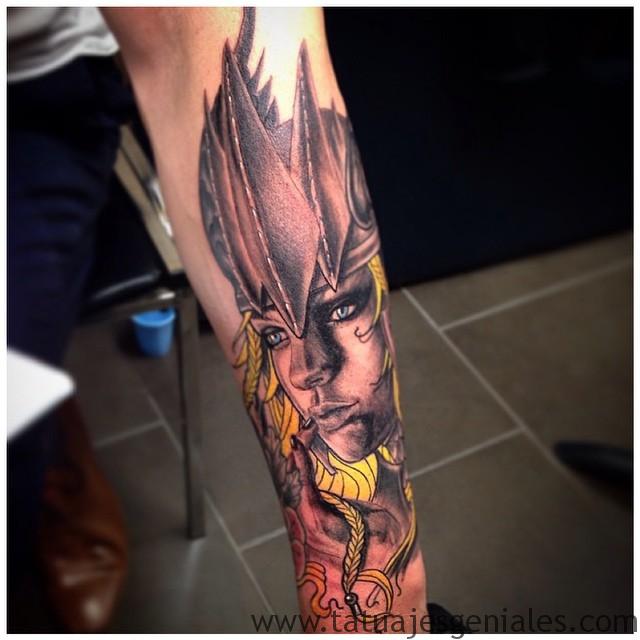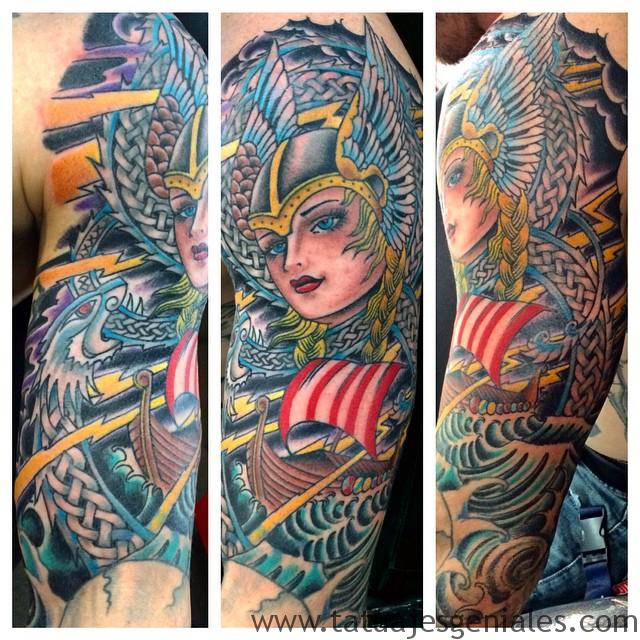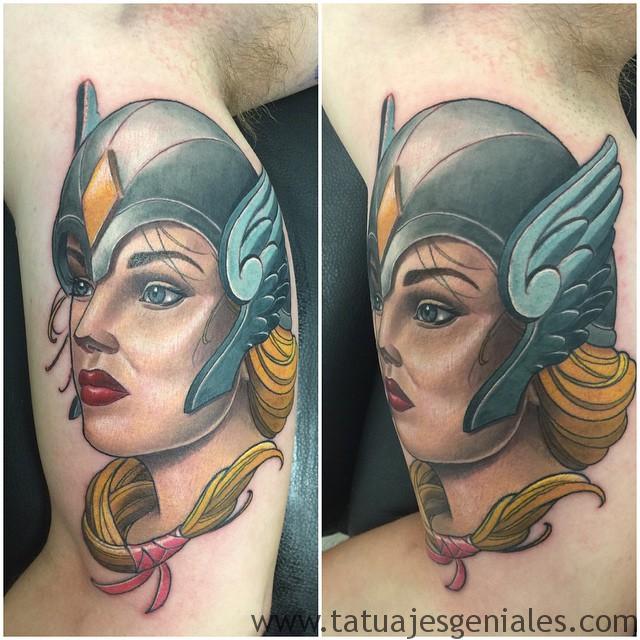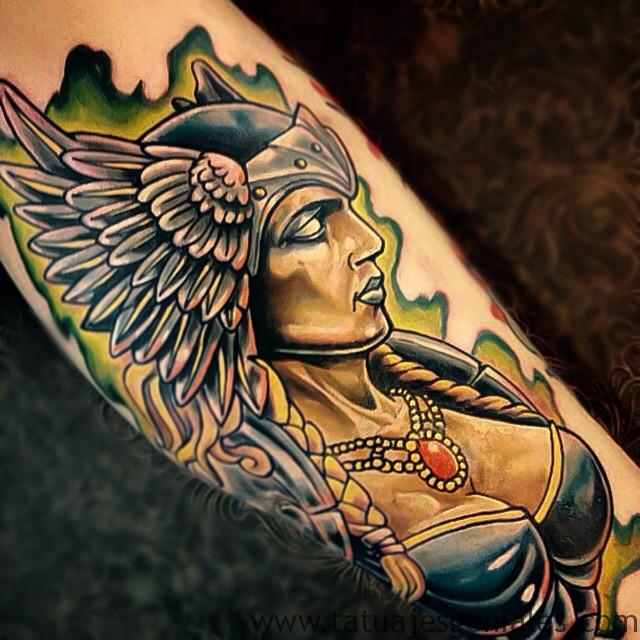 VIKING BOAT TATTOOS
Drakkar or Viking ship tattoos are widely used today for their aesthetic value as well as their meaning. Viking tribes used them to travel the world in search of treasures to plunder in order to enrich themselves. Here are some images that can inspire you.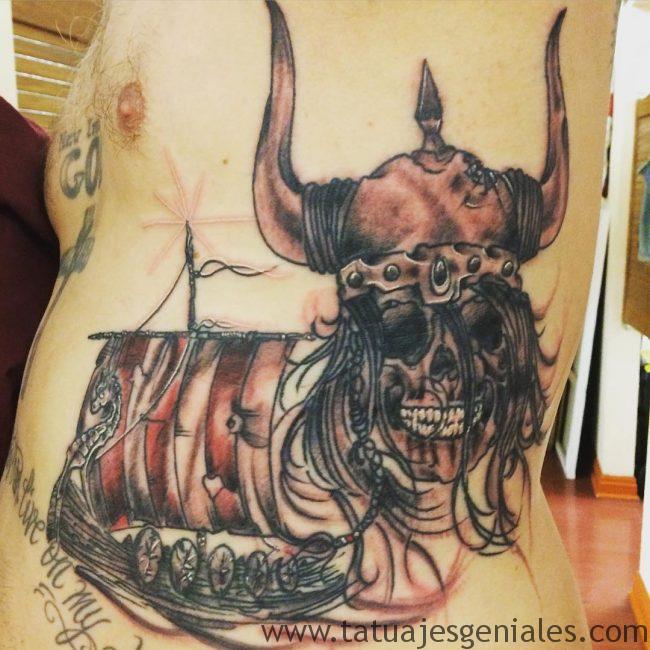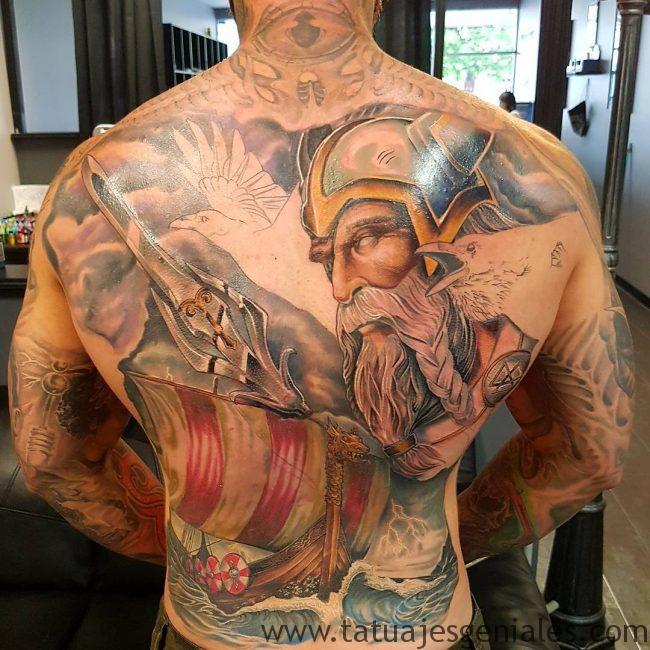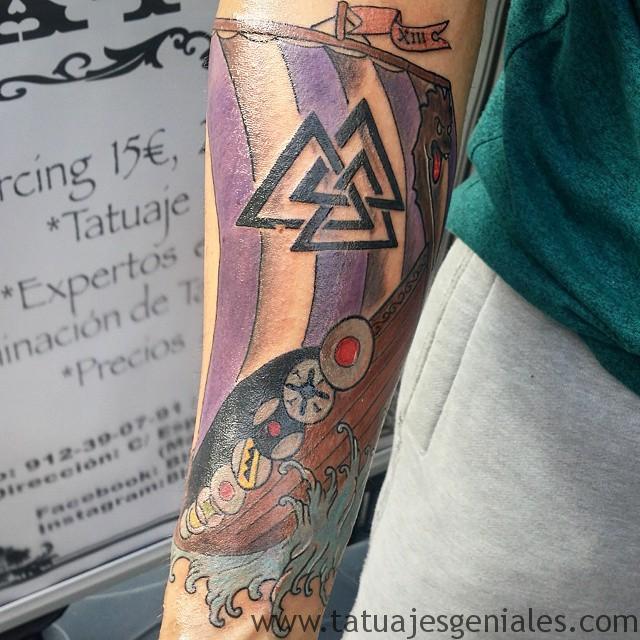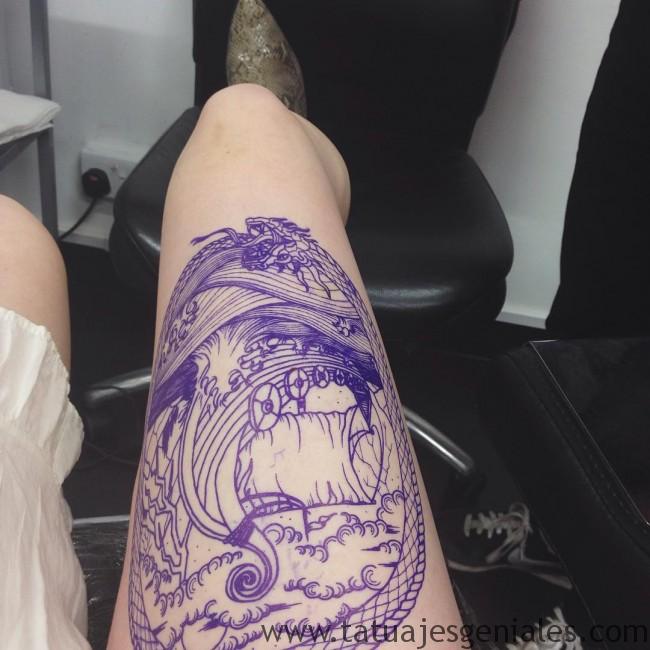 Images OF TATTOOS FOR REAL VIKING OF SOUL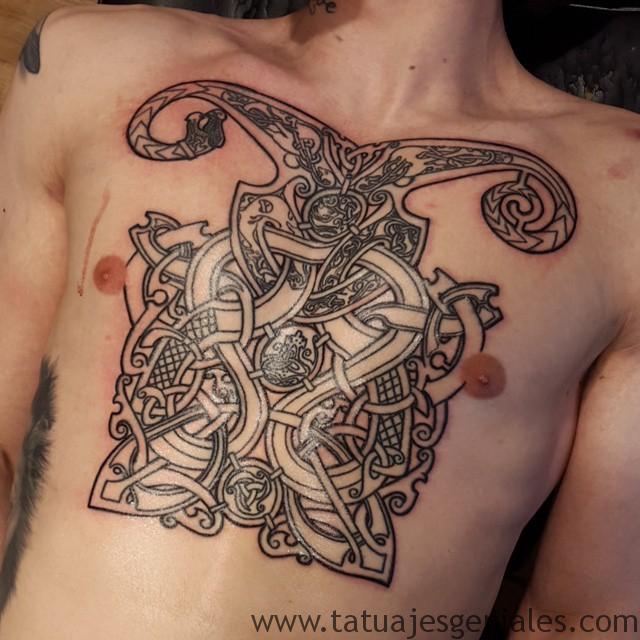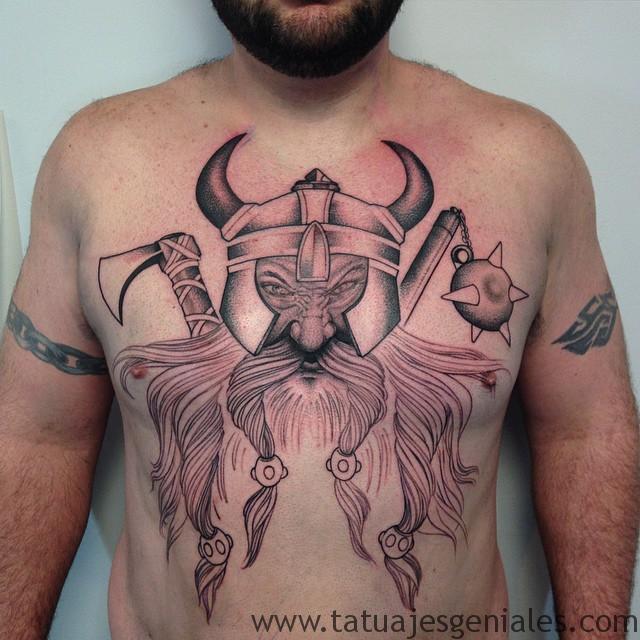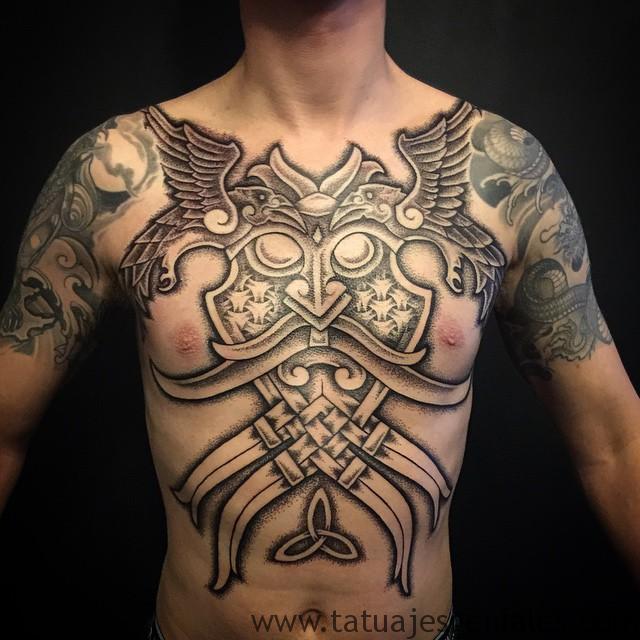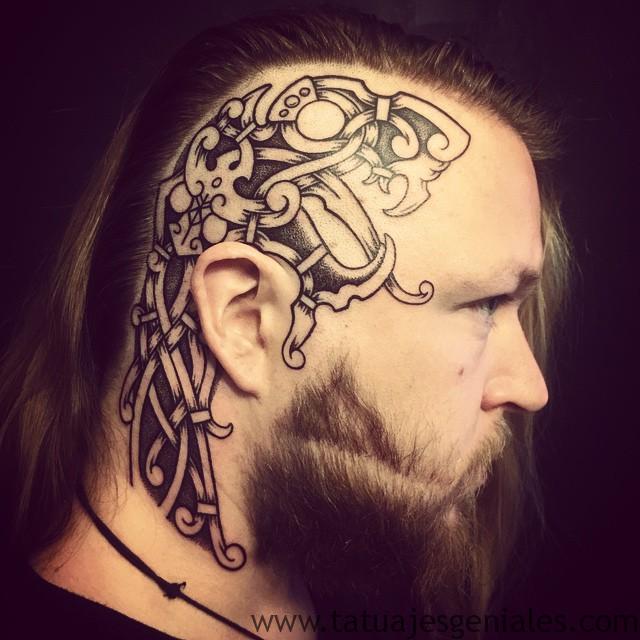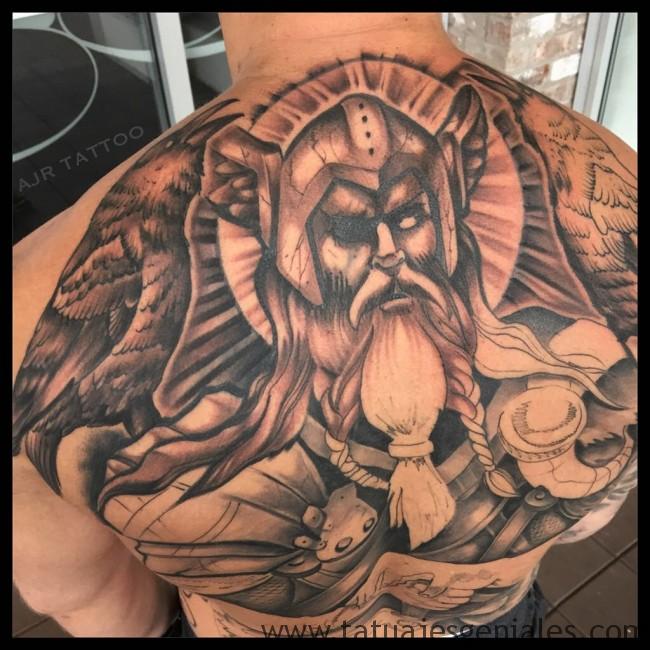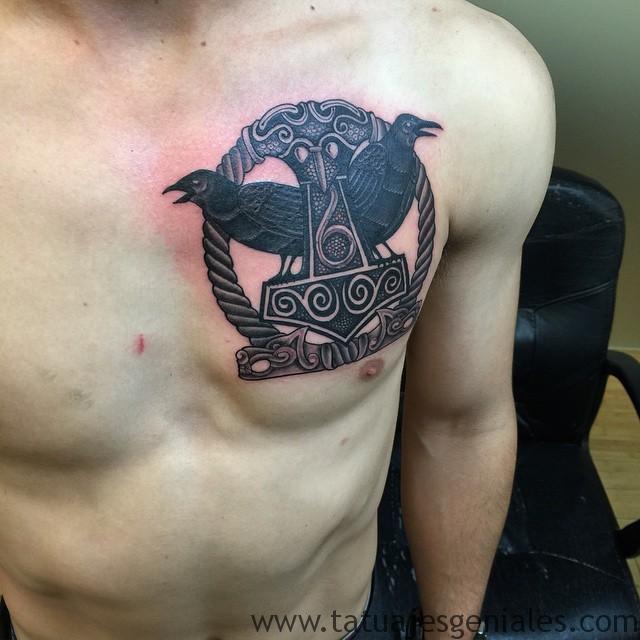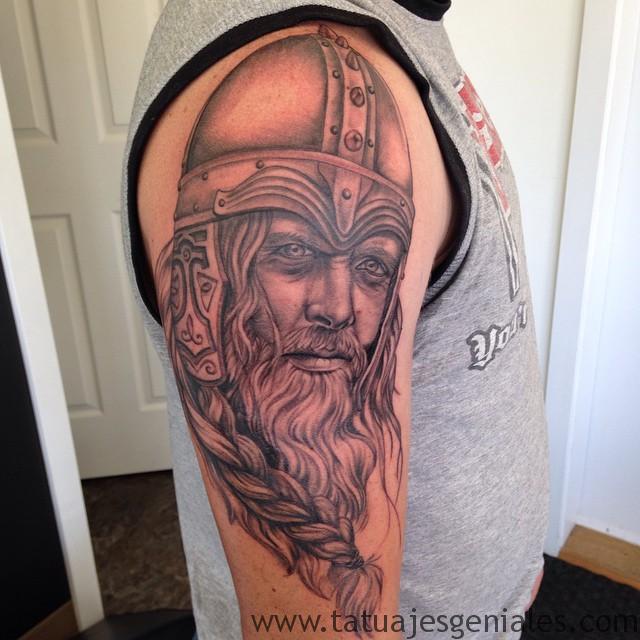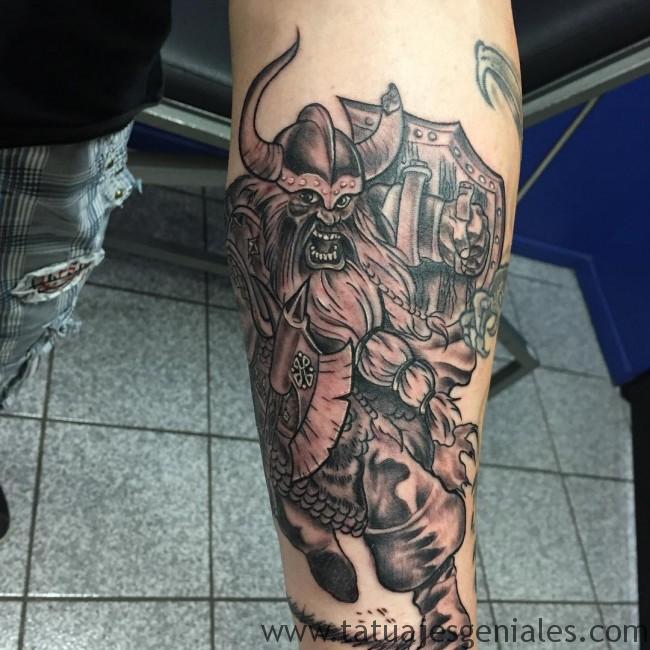 All this collection of tattoos related to Viking or Nordic culture has surely fascinated you, so leave me a comment and if you want any other type of work, request it, we are here to please you.
Image Credit: Tatuajes geniales