Rosie Chandler is a fan of 1950s fashion. However, she is not willing to spend a lot of money for expensive and very delicate clothes, so she preferred to get a sewing machine and let her imagination run wild.
Chandler learned to sew through tutorials on the Internet and it was enough to get a few scraps of clothing to make clothes for the whole family, but not just anyone, but designs inspired by the 1950s.
Rosie didn't want to spend on buying clothes for the family
Rosie is the mother of four girls, so she has to take good care of her finances, that's why she learned how to create the family clothes by watching tutorials on the Internet. In addition, this way she could make the clothes she likes so much herself.
East Hobbie started when you bought a sewing machine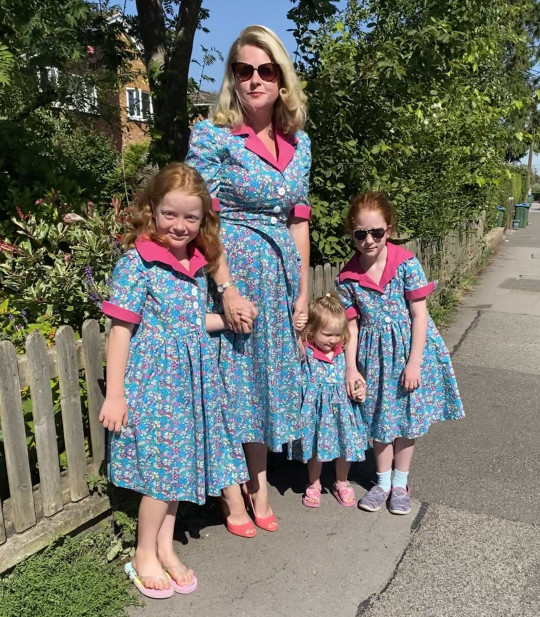 She dabbled in clothing making staples like cushion covers when she was just a teenager and then took a course because she needed a hobby to unwind a bit after her first daughter was born. One of her friends motivated her and since then she has created clothes for everyone, including that of her husband, Clive Chandler.
Use the cheapest materials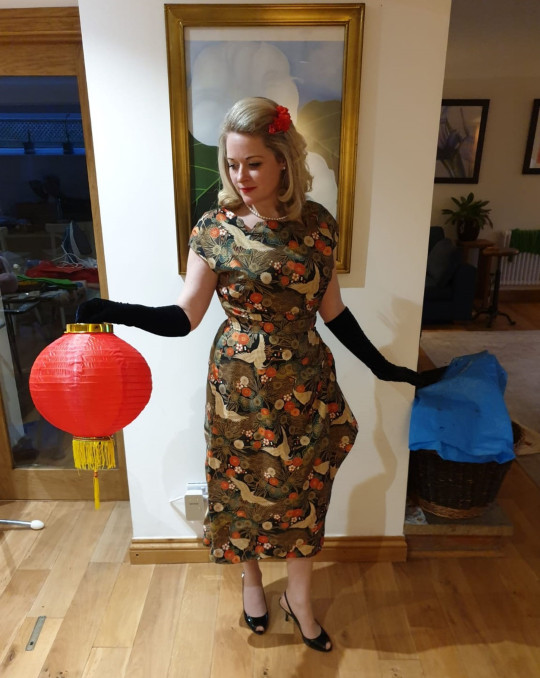 Rosie didn't think twice and grabbed both the scraps of curtains and tablecloths and went to work.
When you're a stay-at-home mom, it can sometimes seem like a very heavy job. I miss the days when I worked in offices and dressed for work and didn't want to wear my mother's uniform, you know, jeans and a T-shirt. I love the glamor of mid-century fashion, and even though my life and tasks aren't glamorous, I want to feel that way every day.
You're constantly going to get second-hand fabrics and patterns at charity shops, then just let your imagination run wild, and in the end, the result is amazing.