Ben Griffiths had been dating his girlfriend Nia for more than three years. At this point, she wanted to ask me to marry in a very special way. Nia is a Harry Potter fan so she thought of something really magical.

"I wanted to propose to Nia for a long time, so I was thinking a lot about the right way to do it". 

Recently I was transferred for work to Pembrokeshire, an area that Nia and her family know for spending some vacations there. She loves the beach and had heard about the work of a local sand artist who lives there. She told me that she had always wanted to go see her work, so I knew I had to do something. "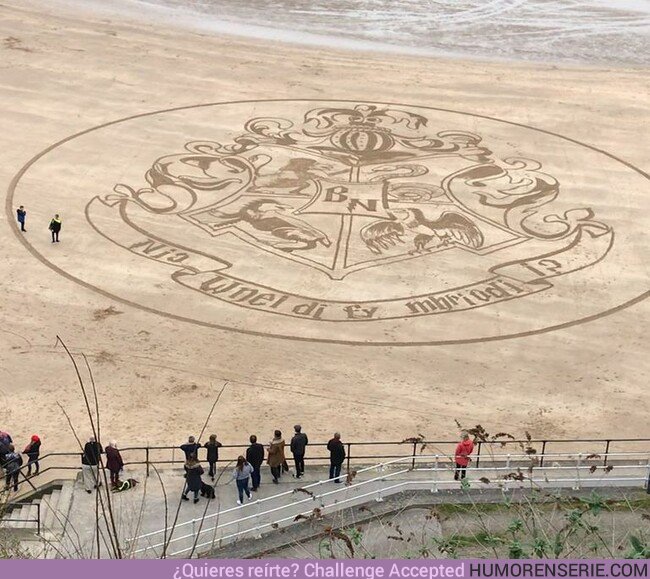 This sand artist is called Mark Treanor and contacted him to make him an image in the sand inspired by Hogwars with the phrase: "Do you want to marry me?"

Ben had to pretend that he felt a bit bad to be able to get out of the pub where they were and go to get some air.
They went to the beach and looked down from the boardwalk and Nia, who knew my work, was excited to see me in action and also that she had created an image of Harry Potter, but I was confused as to why she had put B and N in the middle instead of H … it was at that point that Ben answered the question "

Obviously the answer was:" Yes, I want ".