All that one Potterhead Need has arrived at C&A, the clothing store that never tires of surprising us with its trends and designs, and right now is the time to spoil all those fans of the saga.
Each garment is unique and gives us the necessary magic we need to return to Hogwarts and take potions and spells in the best style. Do not hesitate, you will fall in love with the designs.
Choose your favorite and build your outfit
The designs are clean and very well cared for, and the garments can be worn in a versatile way, giving us a look casual quite worked.
You don't want to wear other clothes

The collection includes t-shirts in neutral colors such as white, black and a cute pink with different designs such as the shield of the four houses of Hogwarts, Harry's lightning scar and the shield of one of the houses; In addition, it includes two sweatshirts, perfect for the beginning of autumn, with which you will not be cold and you will charm the others for the great style you will wear.
Your boyfriend will match with you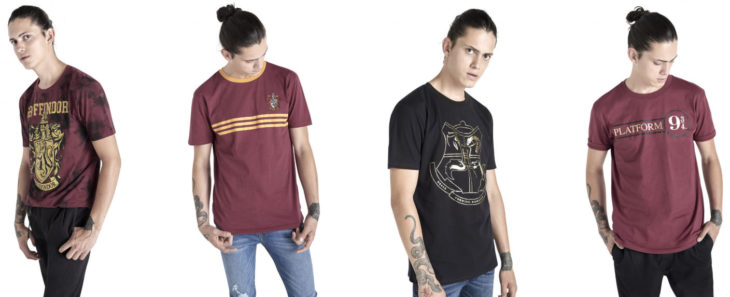 The collection is not exclusively for women, but there are some garments dedicated to men, which are also t-shirts with type prints tie-dye with the shields of the houses or the animals that represent each one; In addition to this, men's hoodies mix colors, shapes and details that make them look better look.
Don't miss out on your favorites!

The best of the collection Harry Potter Back To Hogwarts It is not only its style but its price and accessibility, so break your piggy bank and purchase everything you wish.