If you're fan from the series Friends, You will be thrilled to know that Revolution Makeup has launched a new makeup collection completely inspired by the characters of the series and each of its products are beautiful. You will wish you had them all!
Since 1994, the characters of Rachel, Monica and Phoebe set trends in terms of wardrobe and makeup and now is your chance to look like one of the group that met in Central Perk.
It is a dream come true!
After a long wait, Revolution Makeup brought everyone a low-cost makeup collection. Its official launch was on September 16, 2020, but it quickly sold out, although there will be a restock. It is known that this is sold only in Ulta Beauty in the United States and in Mexico through Bellísima.
Completely inspired by the series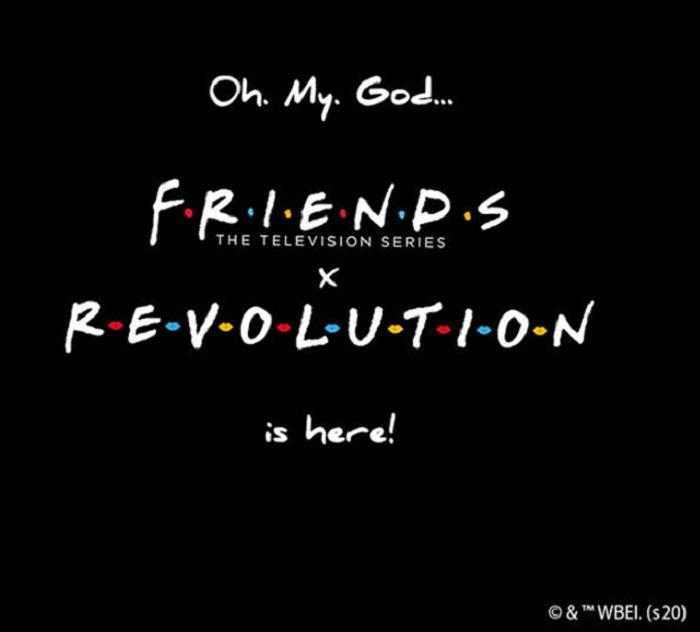 The collection has characteristics of the series, since the names of the colors in the shadow palettes, lip gloss or lipsticks refer to each of its characters. Its price is between eight and twelve dollars.
Meet the collection!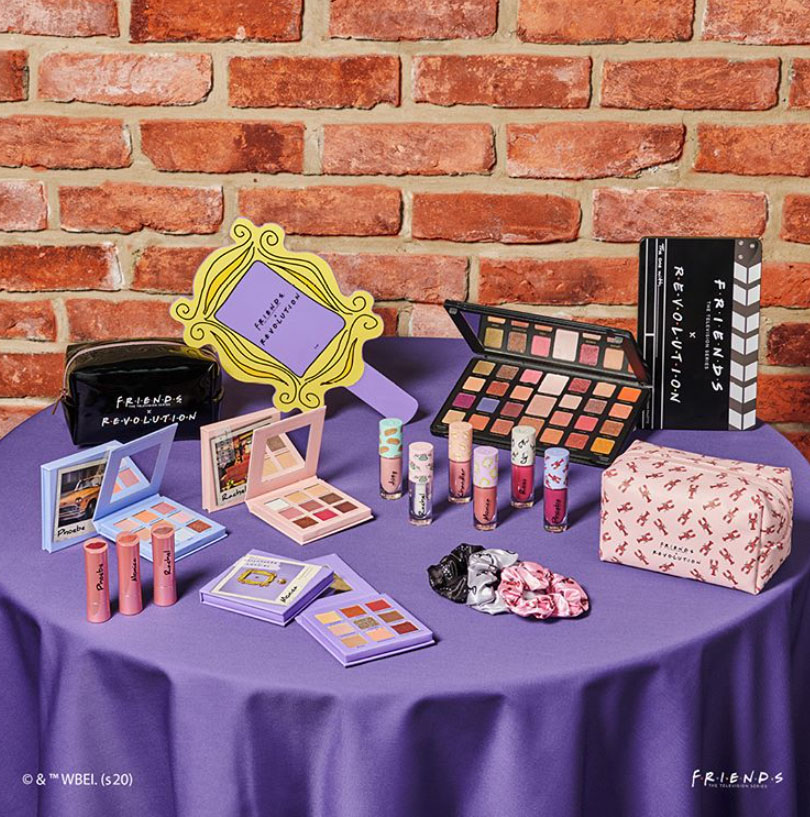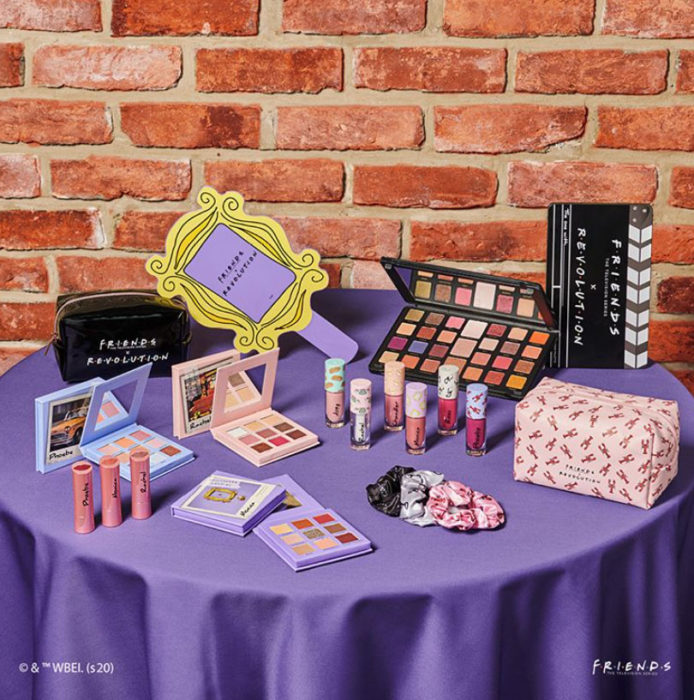 Revolution Makeup did an excellent job. The collection has three small shadow palettes, six lip gloss, three lipsticks, scrunchies for hair, a mirror, a toiletry bag and a palette of shadows with 27 different colors.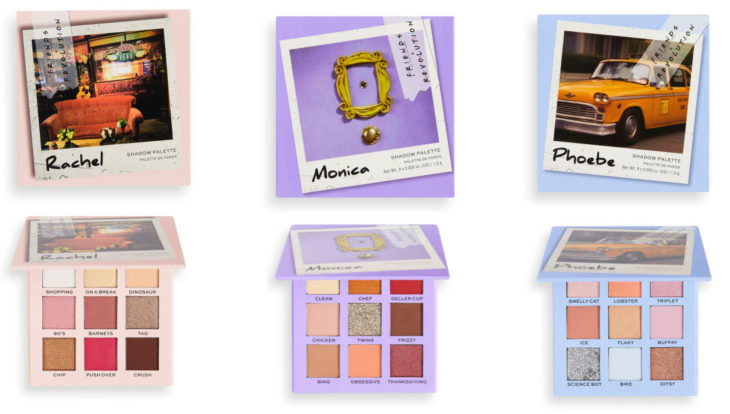 These are three small shadow palettes dedicated to Rachel, Monica, and Phoebe. Their colors highlight the personality of each one of them and their packaging its beautiful. Phoebe's has a yellow cab on the top with colors like Smelly Cat or Losbter. Meanwhile, Monica's shows the door of her apartment and you can enjoy tones like Twins or Chicken and Rachel's has shades called Tag or Crush, as well as the image of the Central Perk sofa on the top.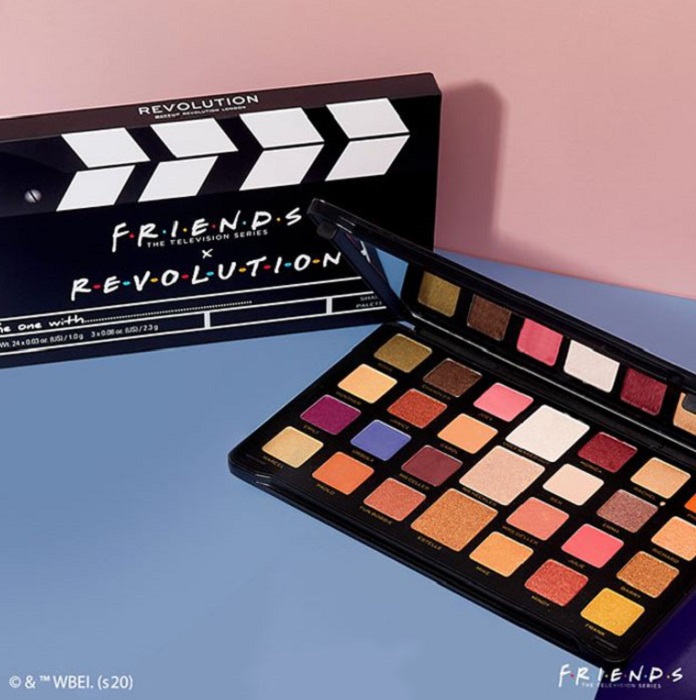 Inspired by a movie clapperboard, this shadow palette has 27 different shades with which you can create wonderful makeup inspired by the 90s. It has shades with sparkles, mattes and nudes that will make you look spectacular.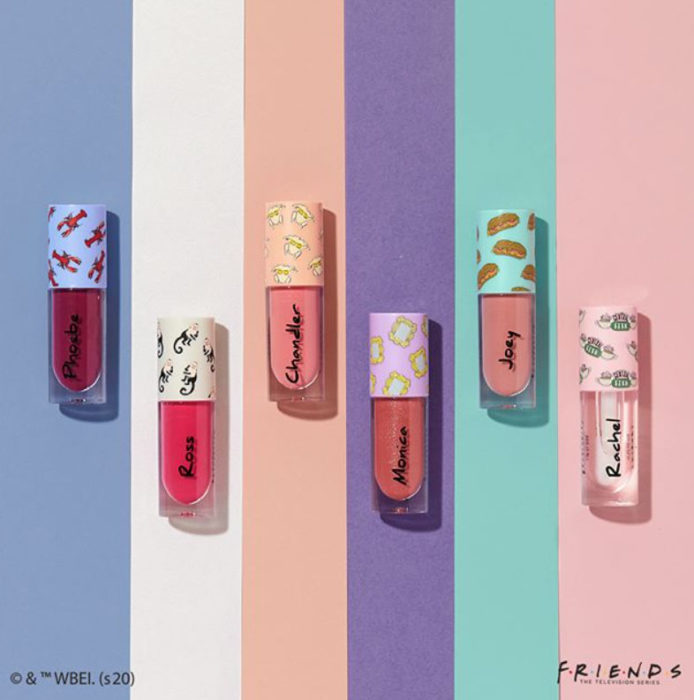 These are dedicated to the characters of the series and each color reflects the personality of the six members of the group: Rachel is a transparent glitter with sparkles of pink glitter, while Monica reflects a mauve hue with silver particles. Phoebe It is a dark and beautiful wine color that will undoubtedly make you fall in love, Joey gives us a brown tone nude perfect for your day, Chandler it is a soft coral shade. Finally, Ross It is the perfect pink Barbie that every girl needs.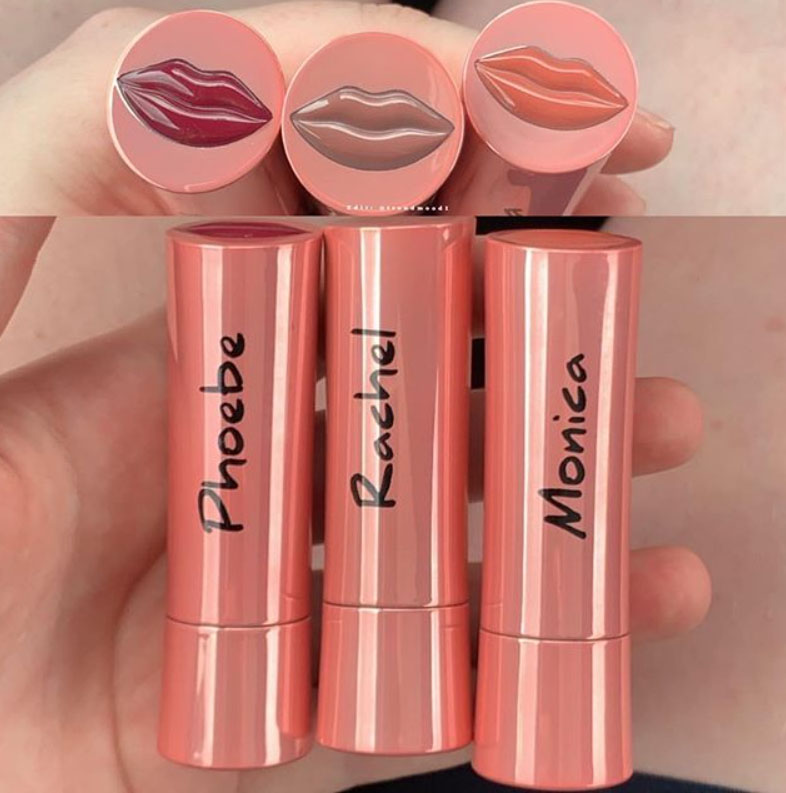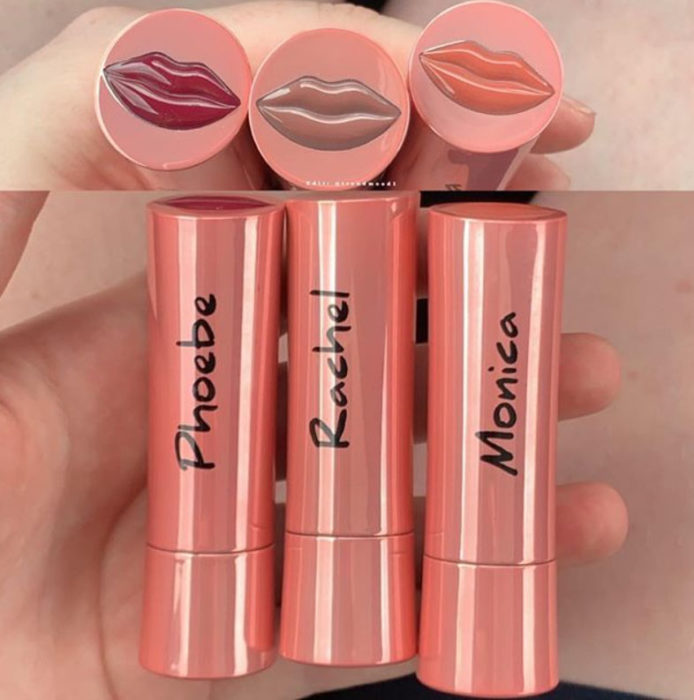 Three beautiful Rachel-inspired lipsticks with a cute color soft mauve, Monica in a tone peach pink and Phoebe surprises us with a hot pink. Have you already chosen your favorite?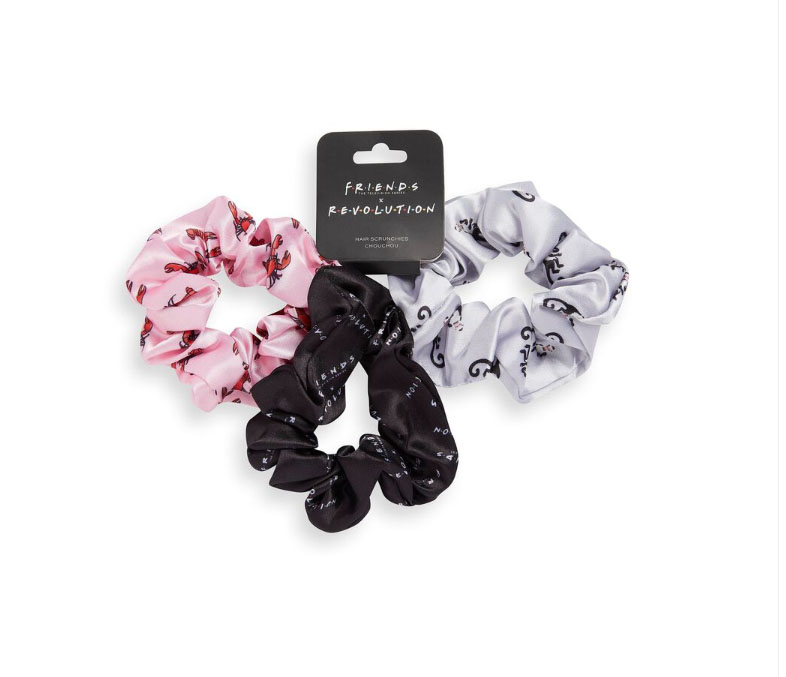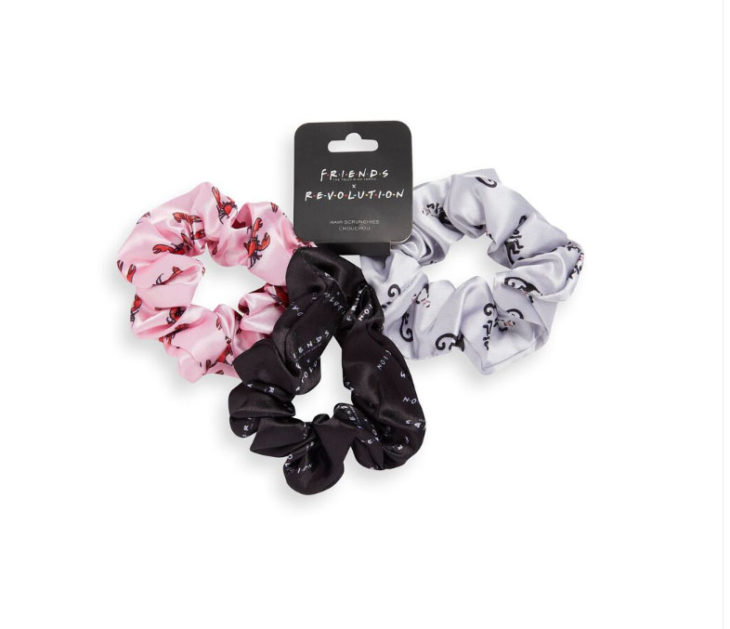 They are in three different colors: pink, black and silver. They are perfect for tying your hair in a high or low updo and not worrying about it falling straight to your face.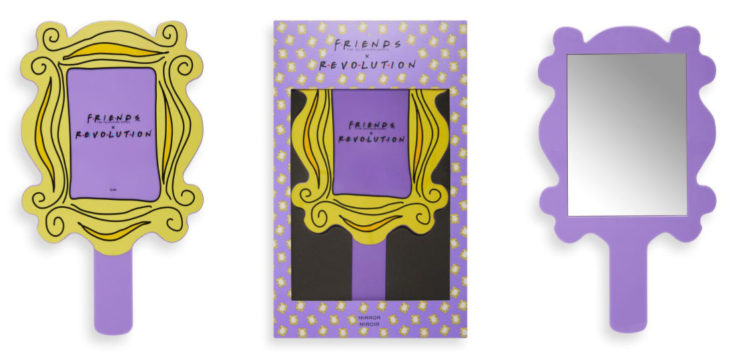 It's just what every girl needs: a mirror with a purple handle and a yellow frame with which to put on makeup will become your favorite part of the day.

They are two different models. The first is in black and the second in a baby pink with lobster print. Both are perfect to protect your makeup in a neat and super cute design.
Do not stay without yours and buy them here.