Jack Skellington has arrived to make Halloween a memorable night, bringing with him a beautiful collection of makeup that Makeup Revolution has made possible.
As you read it: there is a new collection created by said makeup company and it is completely inspired by Nightmare Before Christmas, so you will most likely need a few minutes to go get your piggy bank and get ready to buy everything you want.
More surprises from Makeup Revolution!
Very recently the company launched a line inspired by the series Friends, and a few days later ColourPop released its collection also for these festivities dedicated to Hocus Pocus. Now, Makeup Revolution has for everyone a repertoire dedicated to Nightmare Before Christmas.
Know all the details!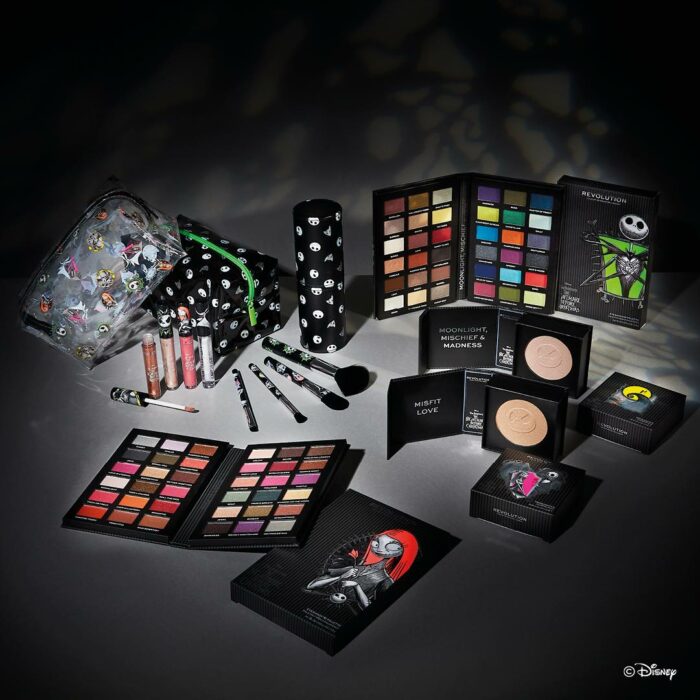 The collection is available from September 30 and one of its main characteristics is that they are completely vegan and cruelty-free items and are sold only in Ulta Beauty and in the online store Revolution you can find shadow palettes, lip glosses, highlighters, makeup bags and brushes with which you will get a look only. Ready to get to know them more closely?
Palette of shades Sally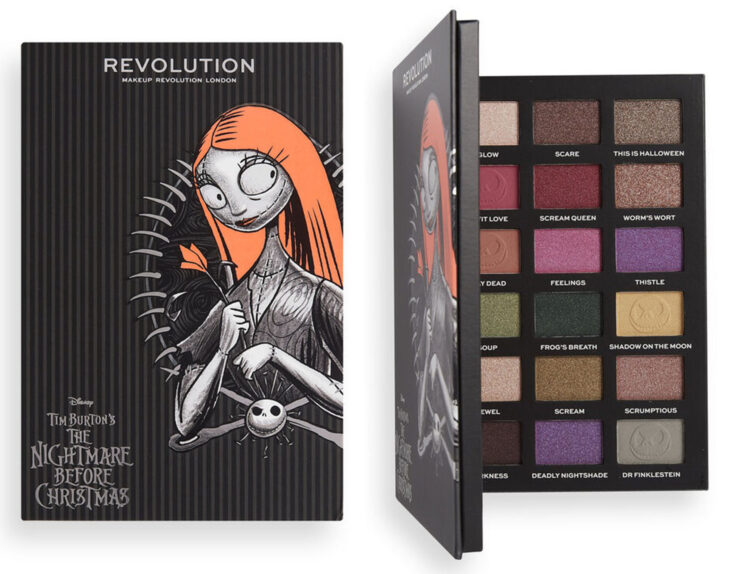 It has a total of 36 colors between matte and metallic tones, with a perfect pigmentation for a long-lasting makeup; you will enjoy orange, pink and brown tones as well as neutral and purple colors.
Palette of shades Jack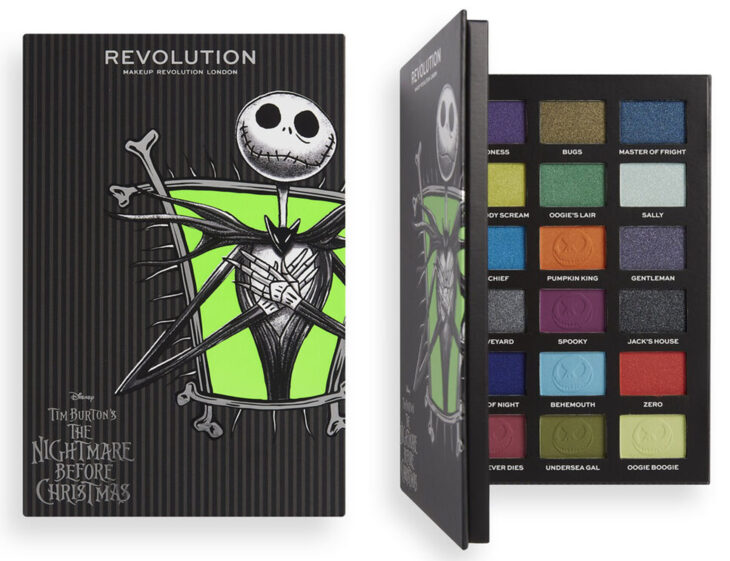 Like the previous palette, it has 36 green, blue and purple tones, in addition to some smoky ones, and a section of warm colors.
Lip gloss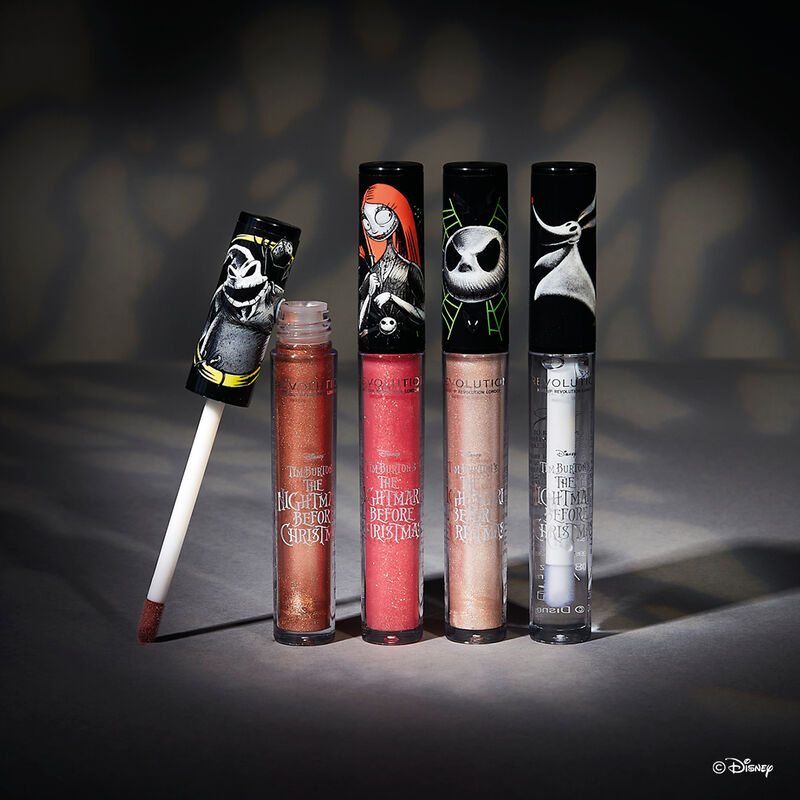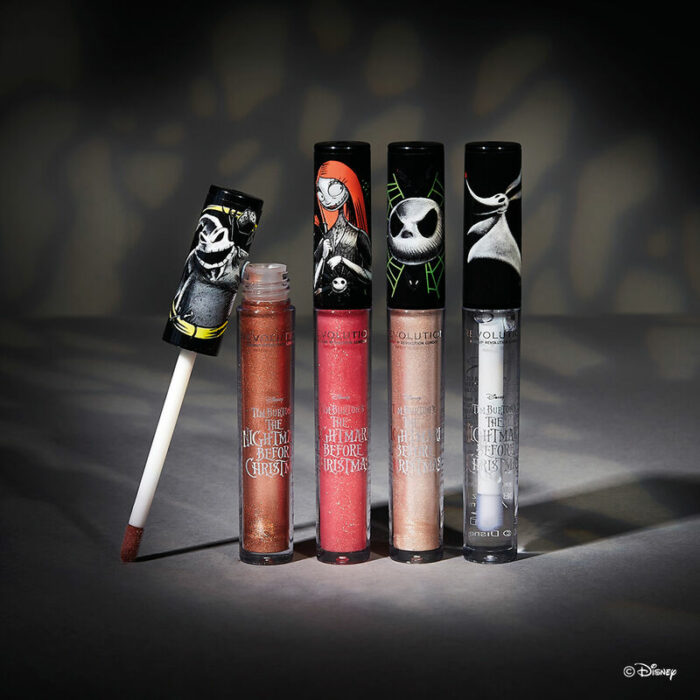 The collection offers us four shades with which you can give a unique touch to your makeup, in addition to enjoying a beautiful day. Enjoy Pumpkin King Jack (pearly champagne), Oogie boogie (golden metallic bronze), Scream Queen Sally (pink with golden sparkles) and Zero (transparent shade).
Illuminators
It also has two illuminators in one packaging cute and shades that are perfect for any occasion: Misfit love (gold and bronze) and Moonlight, Michief & Madness (peach pink with pearl tone).
Brush set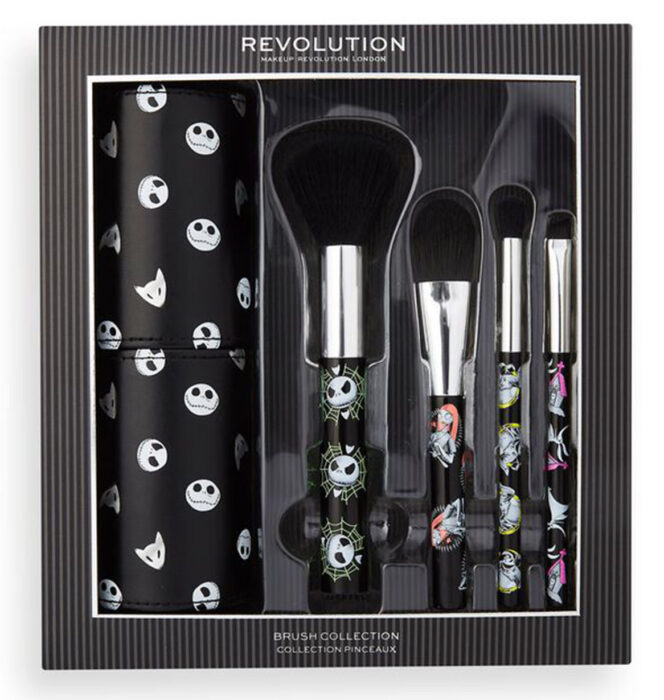 If you want to create your looks Like a professional, you need this set in which you will find a brush for brushes, a flat one, another to mix shadows and a brush to outline the eyebrows, all in a nice case.
Cosmetic bag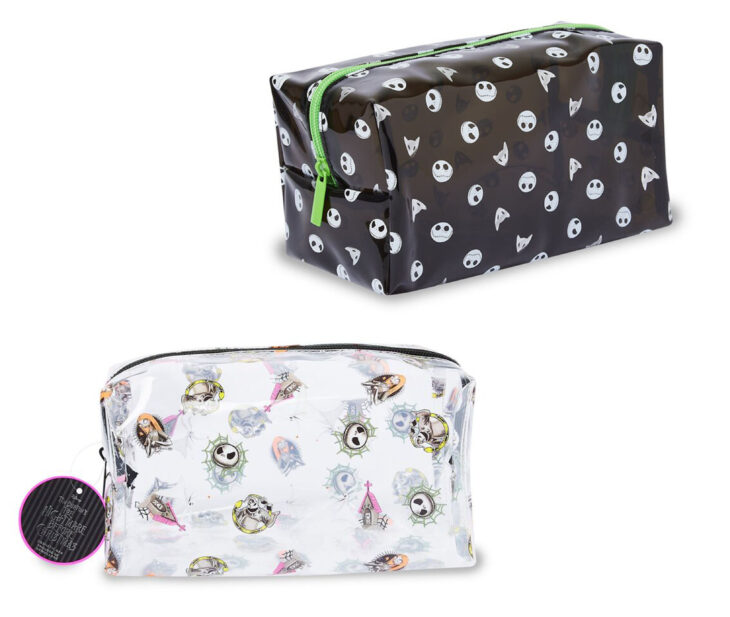 So that everything is super protected and do not be afraid to leave anything out of its place, Makeup Revolution has two models that will make you fall in love: one is black with white tones and the second is transparent with a beautiful printed decoration. Choose your favorite!