Almost all of us have doubted when choosing the design we want on our nails. Either because we are addicted and we do the manicure once a week or we just can't decide between the 100 colors available in the aesthetics.
So why not leave it to the stars? This can dictate the way you are or some of the emotions you may feel in the coming weeks. Let your sign decide which manicure would be the one for you.
Aries
Intensity is one of the main characteristics of your personality, that is why a bright red manicure will be the match perfect for you. Nails like these will make you shine at all times.
Taurus
Taurus girls love touches of glitter and by "touches" we mean a lot. That is why a manicure or false nails with glitter and stars are the best choice for you.
Gemini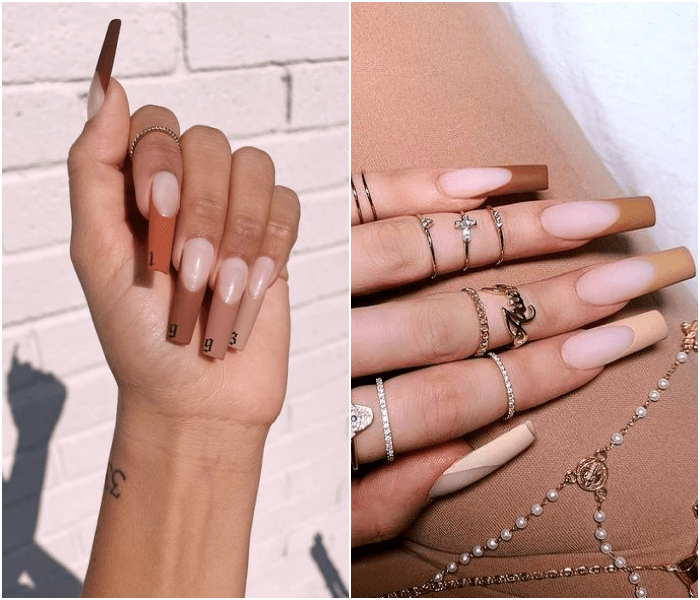 You never know what to expect with a Gemini, so a French style manicure is perfect for you, as it is classic. Also, you can give it an original twist with colored tips, whether they are neutral or matte.
Cancer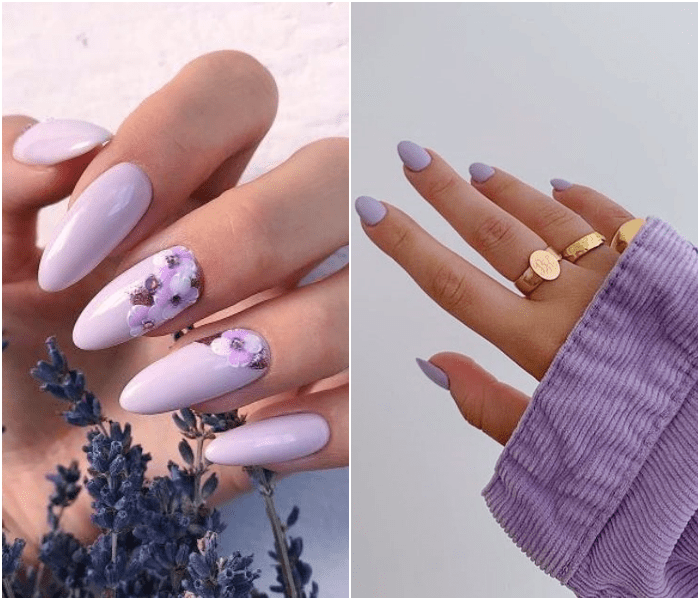 For a perfect manicure, you should choose the color that goes with you: lilac. Flowers represent the arrival of your season, summer, so a design of this type is the one for you.
Leo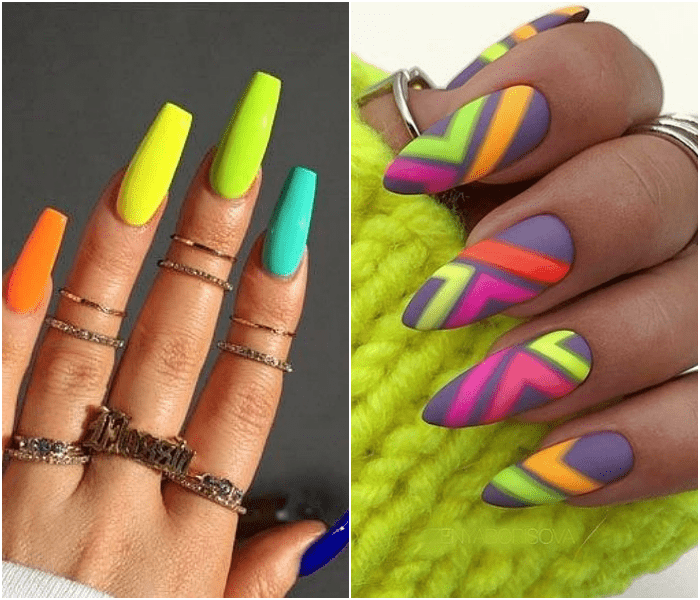 Neon nails with a touch of drama, just like the people of this sign. You will attract attention at all times with this colorful and bright design, just like your personality.
Virgo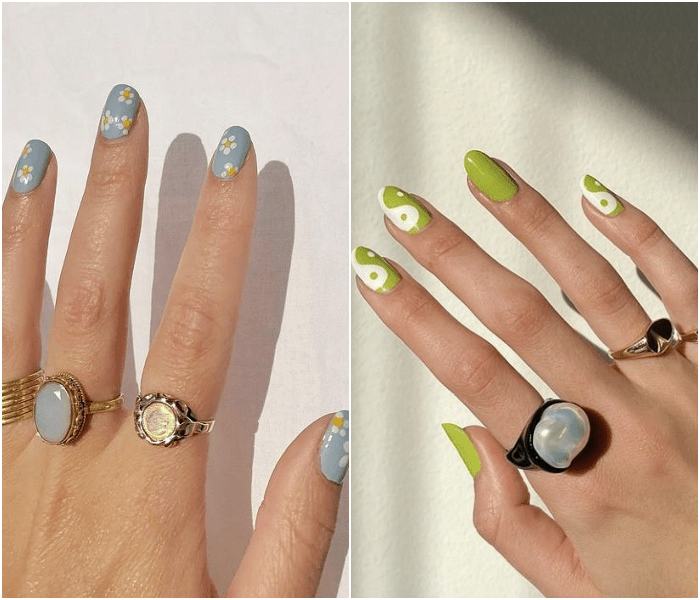 Virgo's natural, down-to-earth vibe means you are probably of minimalist and simple taste. For this reason a small design with soft colors is the perfect option for you.
Libra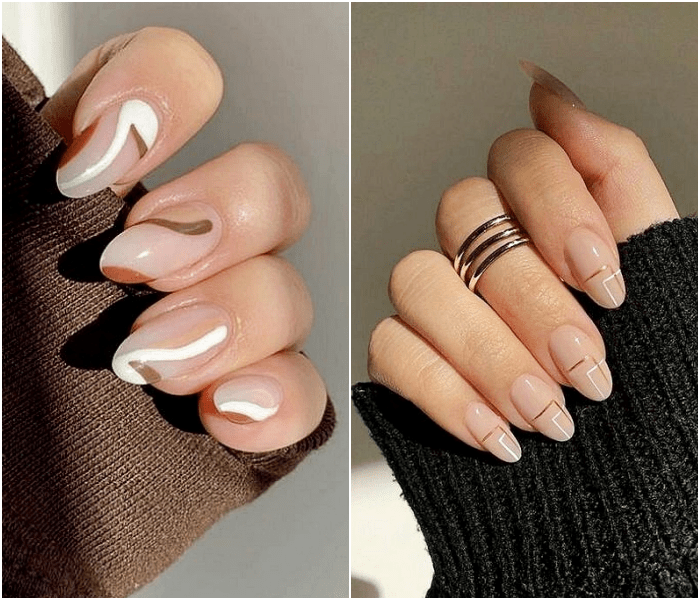 Balance lovers. If you are a Libra girl, we know that you are looking for color palettes that do not clash with your outfits, so a design in pastel or neutral tones will be ideal for you.
Scorpio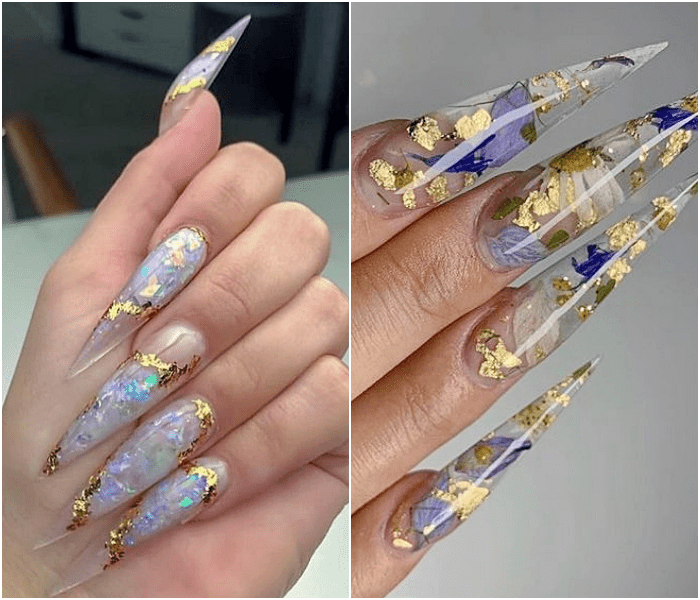 Scorpios are intense but sweet, so your "claws" should have a design that combines the two parts of your personality. Long nails with touches of gold and flowers are the answer.
Sagittarius
You are known for your wild yet elegant nature. Sagittarius girls will fall in love with a bright styled design Animal Print or hint at a brilliant amber gem.
Capricorn
If you are a Capricorn, you know that you do not like to break tradition, which is why nails with exaggerated art do not like you at all. A simple design with a slight hint of glitter is the one for you.
Aquarium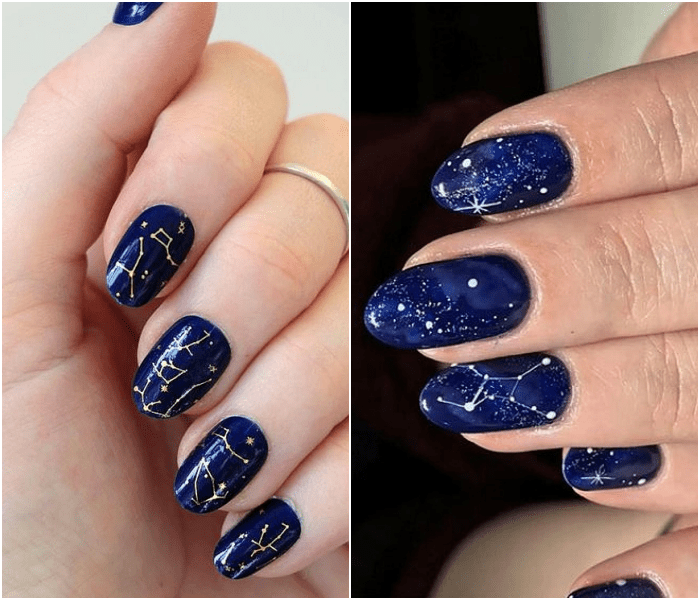 Aquarius girls are the zodiac sign that most aligns with the stars and the cosmos. So if you are looking for a manicure, a design in deep blue with the galaxy and the stars is perfect for you.
Pisces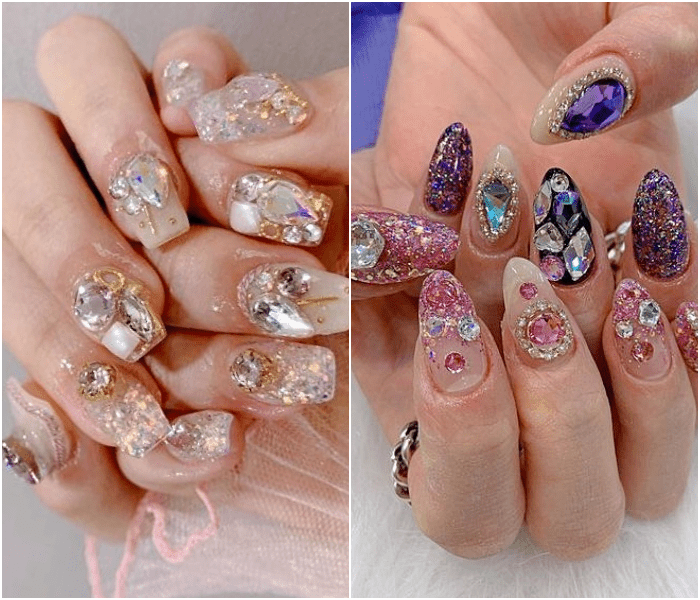 Two words: gems and glitter. Pisces like to feel like the most precious thing in the world. For this reason, long, dramatic, rhinestone-encrusted nails are the best option for you.