Having manicured nails is the fascination of many women, and it is that filling our little hands with color is something that in addition to being relaxing raises our spirits, and there is no doubt that it makes us look much prettier. Therefore it is necessary that you know this new trend.
Autumn comes with everything and among its new trends is the nail art serpentine, with which your nails will steal all eyes. It is super simple to do and will displace the famous Animal Print and the French classic that we have always fallen in love with this season.
Simple and simply beautiful
This design consists of colored lines at the tip, what are you waiting to learn how to do it? Surely not only you will love it, but also everyone who sees your little hands. All you need is a nice color combination, your brush, and a free moment to make it look great on you.
Use a clear or tinted polish background nude and then draw fine lines and together one against the other, from the tip to about the middle of each nail. Something characteristic of this manicure is that no line is the same size, and once it dries apply a layer of top coat, to fix the enamel and make the design last much longer. Take some inspiration and start practicing.
To attract peace and good luck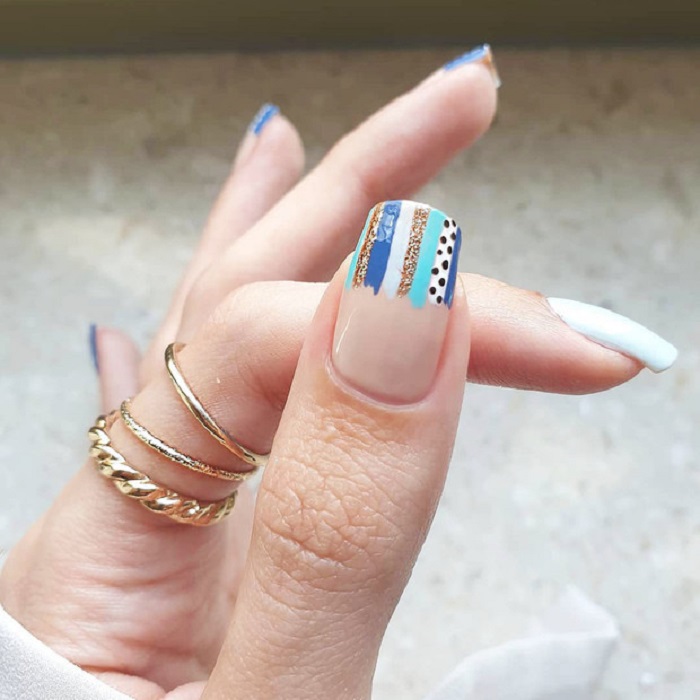 Looks perfect on short nails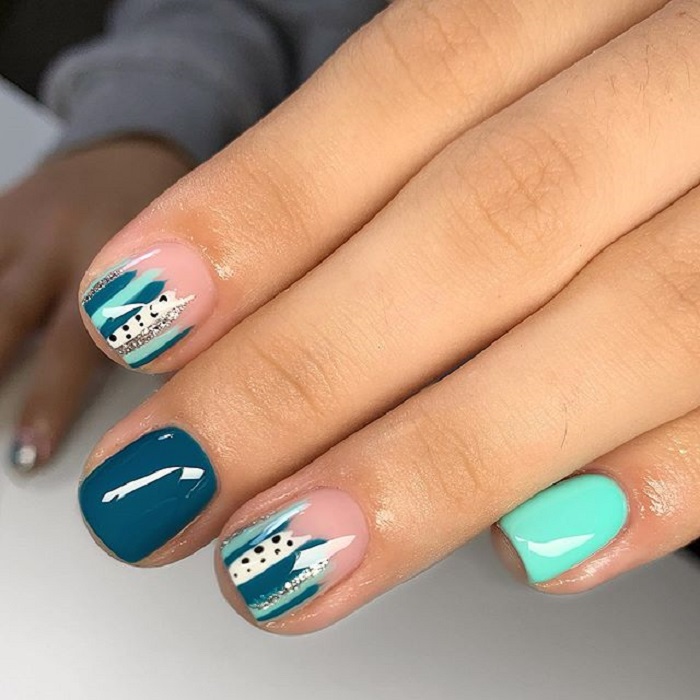 Welcome autumn in the best way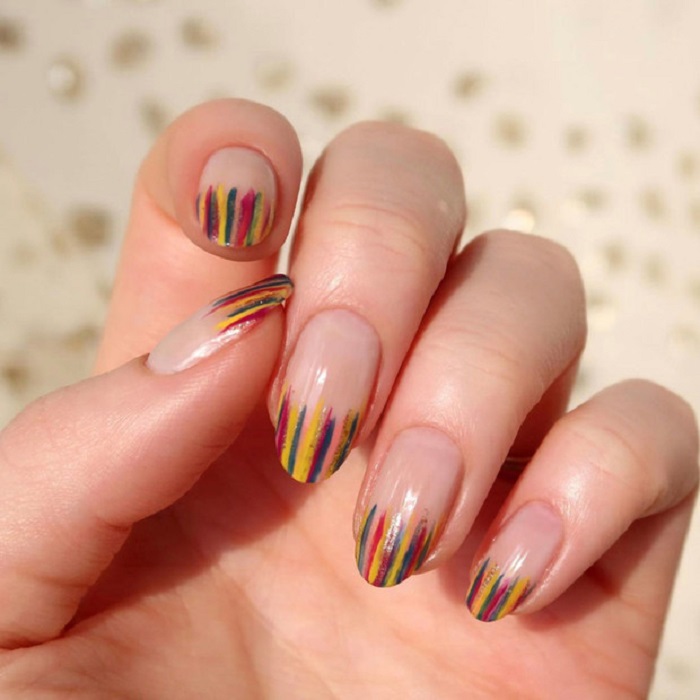 Fill your life with rainbow colors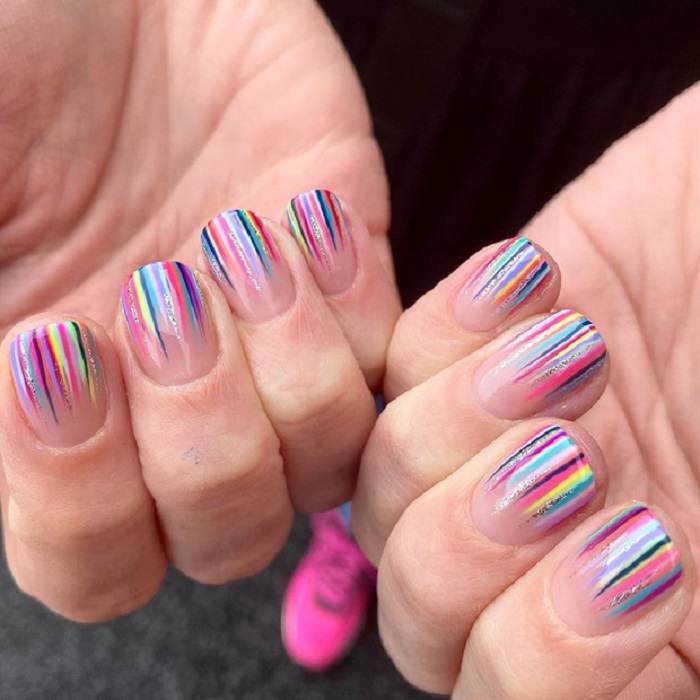 To see you tender and delicate every day