Usually, I keep some materials like bottles, rolls of kitchen and toilet paper, old magazines, coffee capsules, materials that can always be used in handicrafts with the youngest.
In addition to the symbolic meaning, the crib is part of the Christmas decoration here at home. This year in addition to making for school we will make one here for home.
Here are some ideas to get inspired.
#1
A very funny idea with just a box of painted eggs, some straws and scraps of fabric. The heads can be purchased at craft supply stores.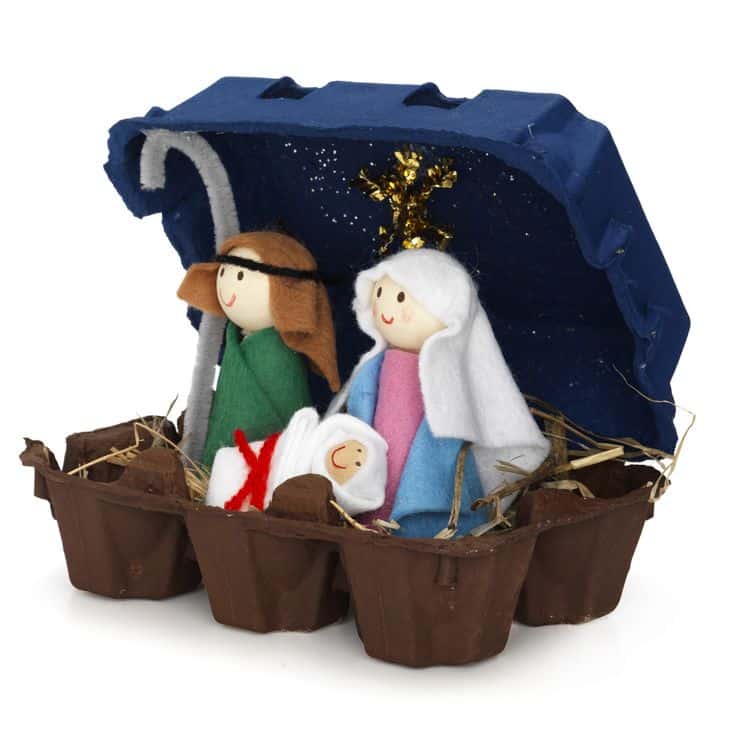 #2
Fused lamps that do not work are really useful for making a very colorful and original nativity scene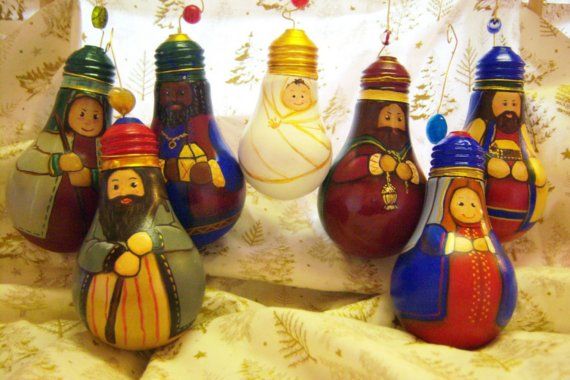 # 3
Children will love this idea, a nativity scene made with eggs, in this case even entitled to the donkey and the Magi.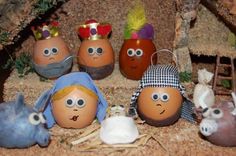 # 4
I loved this crib made with painted stones.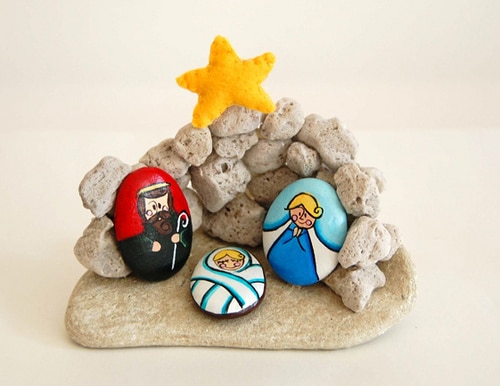 # 5
A more rustic version with pine cones.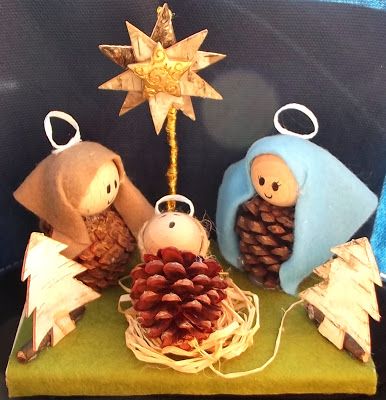 # 6
This version can be used indoors or you can place a nativity scene made with flower pots in the garden.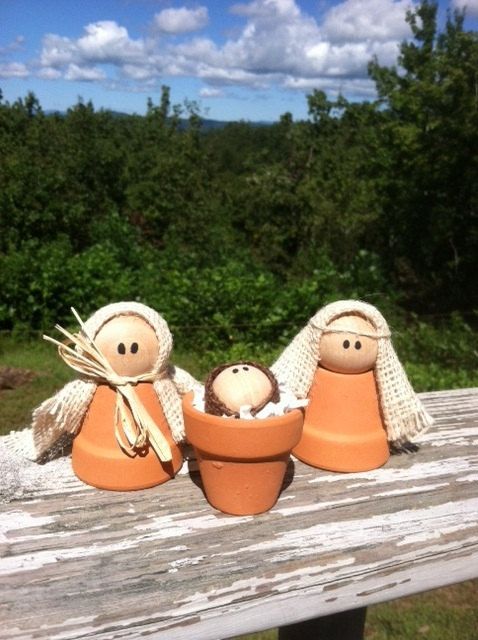 Pinterest images.