If you're not fan makeup, it sure costs you a little to identify the use of each of the brushes that exist for this. The truth is that as these are many, it is easy to get confused, but we want to help you.
So despite the fact that there are too many, we will tell you what types of brushes there are for each area of ​​the face and, in this way, you can choose the one that makes you feel comfortable and with which you feel that you can achieve a dream makeup.
Base
First, you should know that there are two types of most popular makeup base on the market, liquid and cream. They also exist in powder and spray, but not all women use them. To apply it there are different brushes and so that you know them better, we present them below:
Precision brush: It is a flat brush, with a square and compact shape, which helps to better cover all areas of your face with greater precision. Being small, it covers small areas, so it can take a little time to finish the application.
Natural finish ball: Unlike the previous one, this brush is quite dense, it opens in a V shape, its finish is much more natural and is usually used mostly with the BB Cream, so your coverage will not be as high.
Beautyblender: If you are one of the girls who is always with time, the beautyblender It is the one for you, because it is easy to use, you just need to wet it a little. In addition, its application is fast and uniform. Although it does not offer high coverage, you will achieve a natural and very beautiful result.
Concealer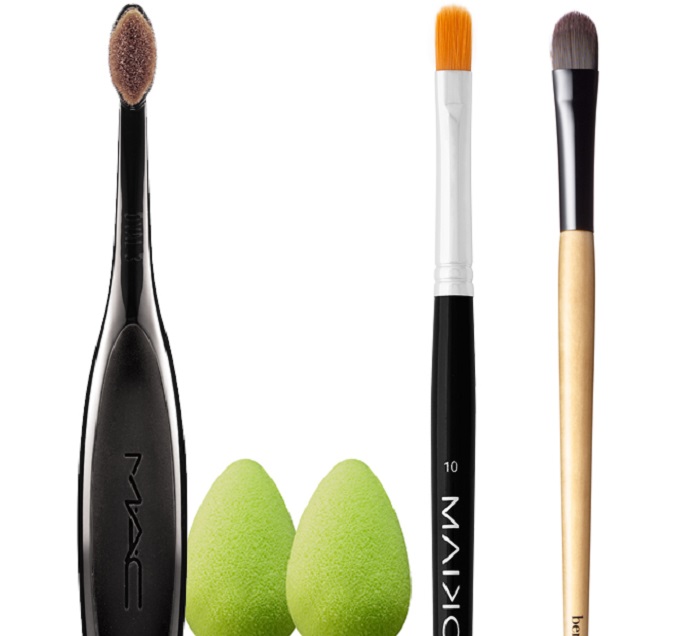 To say goodbye to the terrible dark circles and the imperfections that we have in our skin, there is the concealer, our most faithful friend. We can find it in cream or liquid and its application is simple with these options:
Dark circles brush: Many girls use their ring finger to apply concealer, but the dark circle brush provides more coverage. This brush is flat and has a lot of hair. In addition, it has a rounded edge, which makes it special to cover the most difficult areas.
Brush for blemishes: If you want to cover any small imperfections, you need this brush. Its characteristics are the same as the previous one, the only difference is that it is smaller. It is ideal for pimples or scars.
Mini sponges: It can be said that she is the baby sister of the beautyblenders. Its application is quick and easy. Although its coverage is not high, the result is very good when used correctly.
Blush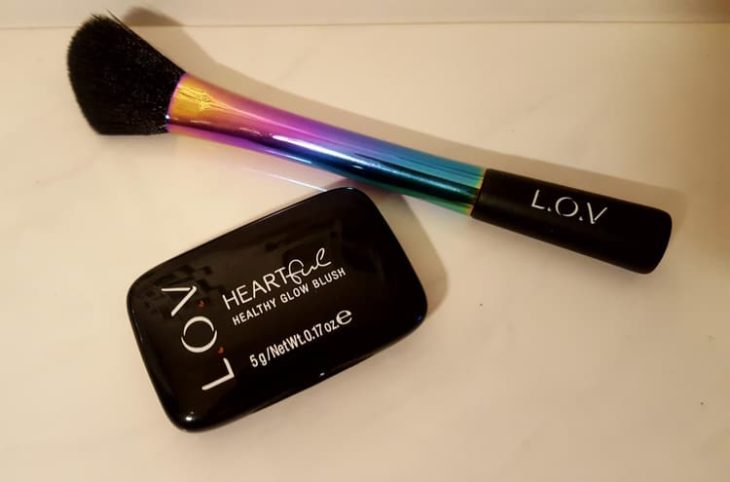 This product is applied on the cheeks to look a little more flushed. Ideally, apply it gently and gently, without rubbing the brush.
Blush brush: It has a round tip, in a V opening, with abundant and separated bristles. In addition, it must be smooth so that the application is perfect and without excesses.
Outline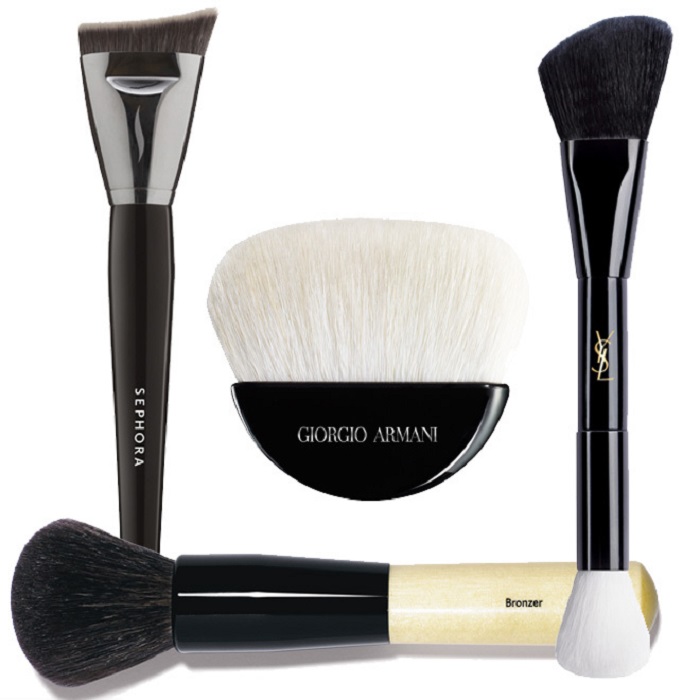 When we are beginners in makeup, many of us do not identify well the use of this product. Remember that its function is to shade certain areas of the face and thus stylize it. For a better application you can use one of these brushes:
Angled brush: It is usually the most used. It is angular (one part of the bristles is shorter than the other), compact and flat.
Straight brush: Unlike the previous one, it is completely straight, it is still flat and its bristles are short. You take too much product, so if you are just starting out, it is recommended that you learn with the angle.
Brush to blend contour: You may think that only the outline should be applied, but the reality is that you have to blur it to achieve a better and more beautiful effect. It is a dense brush with soft, circular bristles.
Powder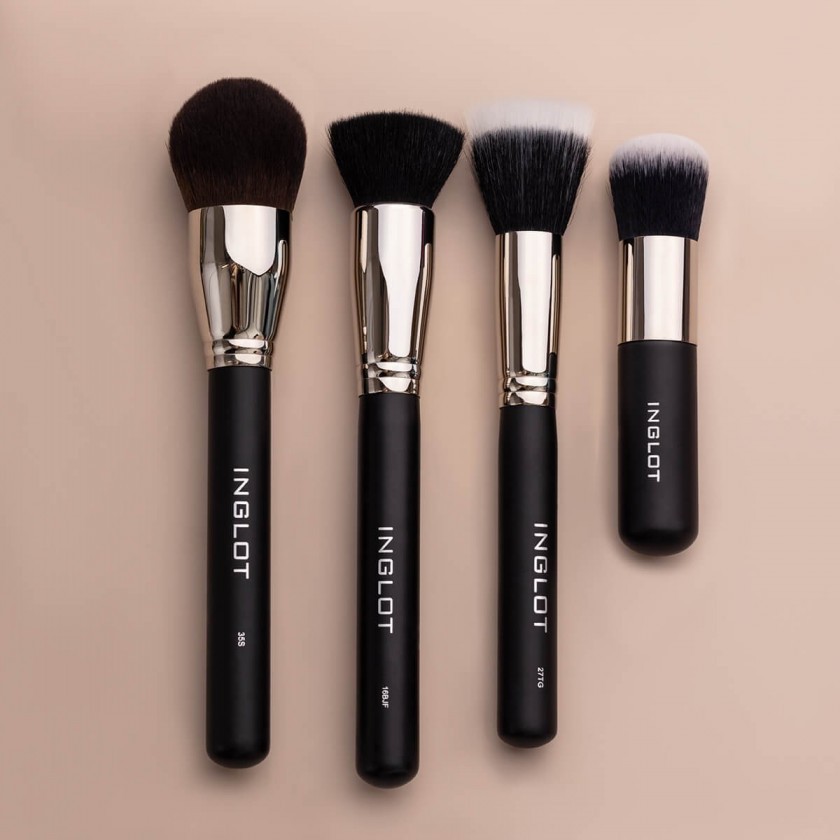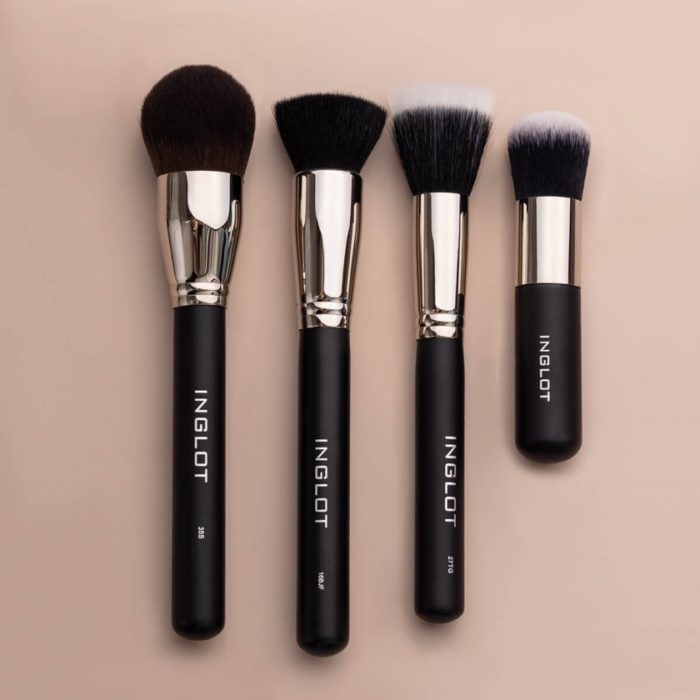 The intention of using powders is to fix all the previous makeup, in this way, it will not be swept away and its duration will be much longer. We can find some special types of brush for this.
Brush to fix concealer: It is the little one with open bristles. This is ideal for the area of ​​dark circles, as it distributes the product generously.
Brush to fix base: It is a wide brush with separate bristles. The intention of this is that you take the product and place it evenly and delicately on the face, without much force.
Kabuki brush: It is a somewhat compact brush with separate, soft bristles. Its intention is to be perfect to be carried in the toiletry bag. In addition, it can be used in any area of ​​the face.
Eyes
The eye brushes are quite a lot, it is an art to create those looks. So we mention the most used ones.
Ball for mobile eyelid: It can have an angular or straight tip and its bristles are abundant. It is used to place the product with a higher pigmentation.
Eyeliner brush: You may be more familiar with liquid eyeliner or down style, but when it comes to cream eyeliner, this is your best ally. It is small, flat and with a round tip.
Eyebrow brush: It is a beveled brush with which it is much easier to apply the shadow cream. It is flat and has compact and abundant bristles. Its effect is amazing when used correctly.