Well defined eyebrows, made up and plucked have the power to define features, as well as completely change the expression of any girl because they frame the look and give extension to the face.
If you have not yet found the type of eyebrows that harmonizes with your beautiful face and enhances your look, check out this quick guide. The result will make your selfies the most acclaimed.
Types of eyebrows
Flat brows: They are horizontal eyebrows, as the name says, they look flat, they make the face look shorter and oval.
S-shaped: It gives a professional look and goes perfect on oval faces as well as square ones.
Smooth angle: They resemble steep-angle brows, but are softer and have a rounded start.
Steep angle: Look up making your face look younger.
Rounded eyebrow: Visually softens the face, defines the chin and adds a sweet touch.
Square face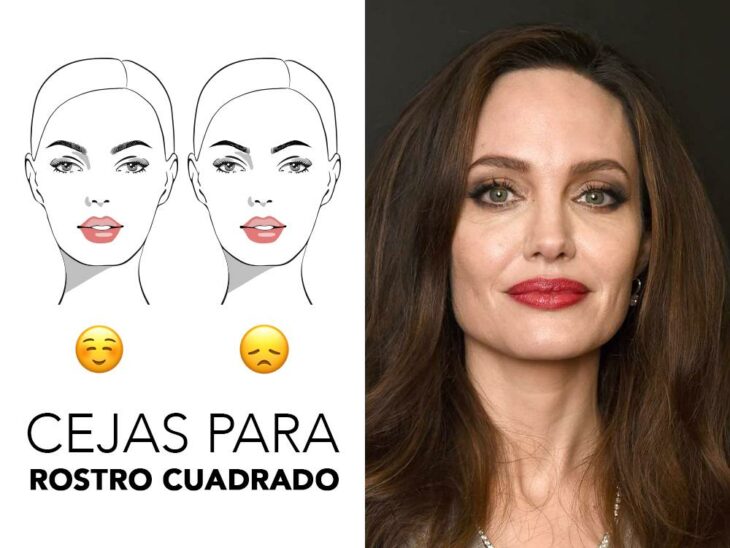 Gently angled or curved eyebrows provide a smooth and defined effect to this type of face, as opposed to flat eyebrows that harden the features.
Oval face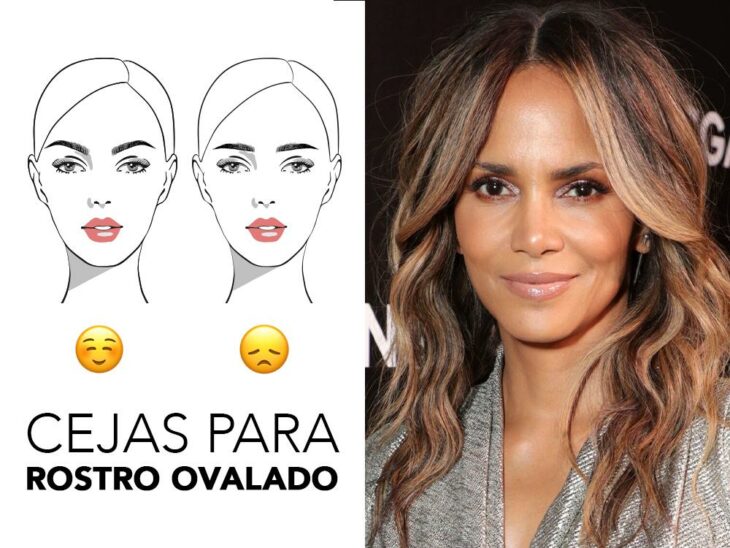 Girls with this type of face can wear arched or round eyebrows without fear. Of course, be careful with the designs with pronounced angles because they could thicken your features.
Elongated face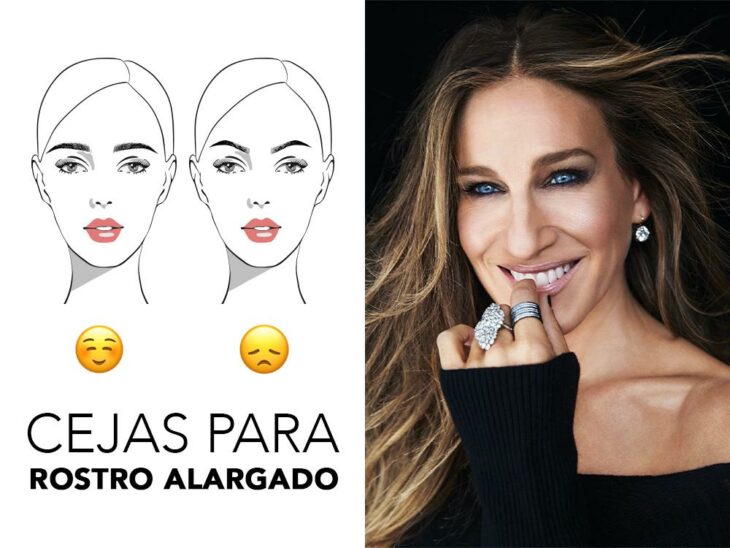 The straight or flat eyebrows are perfect to hide the length of the face, making it look wider. Avoid at all costs wearing eyebrows with very pronounced angles.
Heart face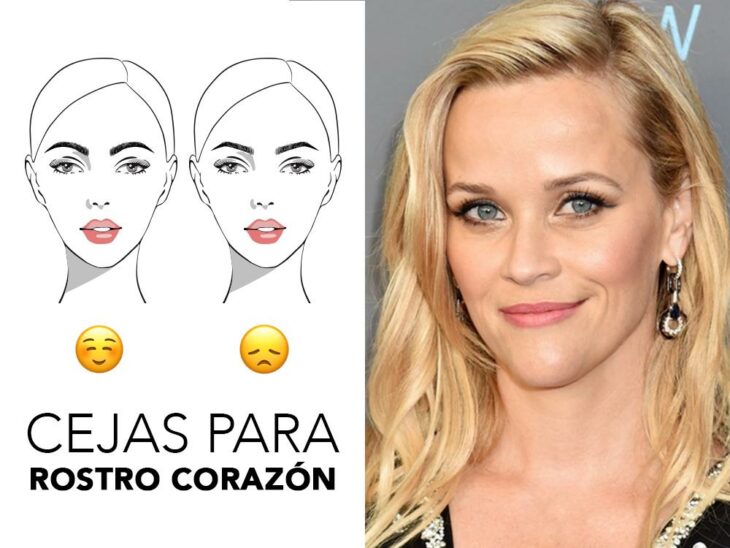 For this type of face, the gently rounded eyebrows are perfect, balancing the features and drawing the eyes away from the pointed chin. Avoid flat brows entirely.
Round face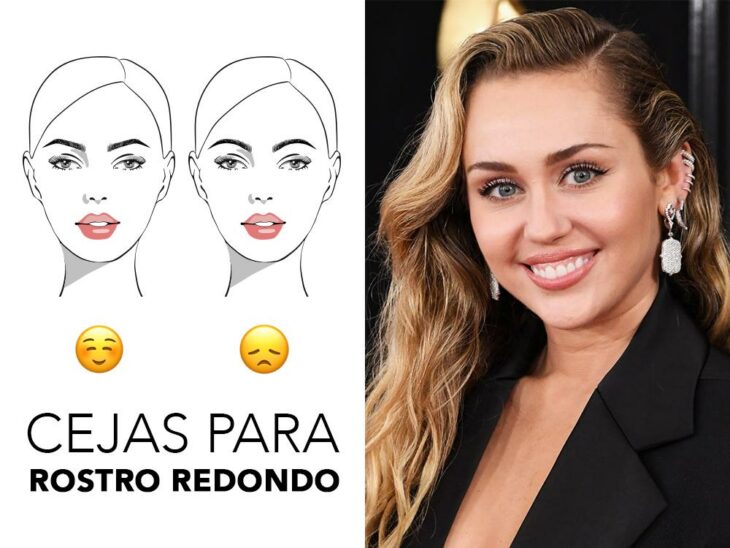 The high-angled arched brows give these faces a more elongated effect. But round and / or flat eyebrows do not benefit them at all.
Diamond face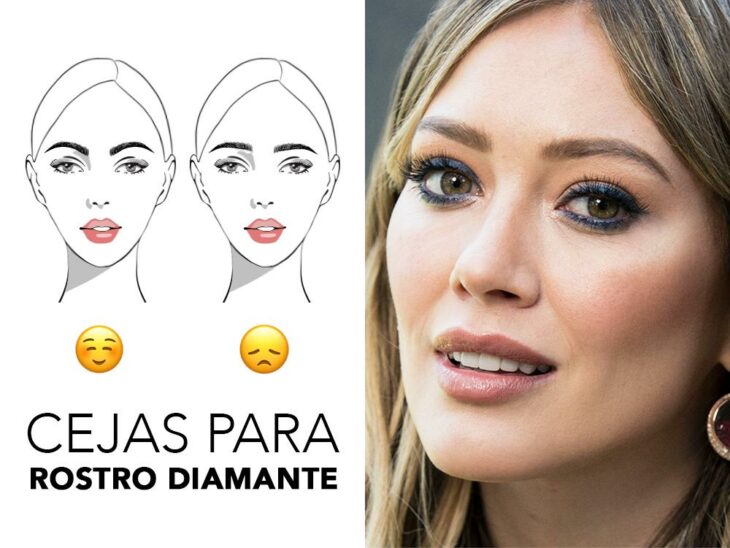 Rounded brows are perfect for an effect lifting. Girls with this type of face should avoid flat eyebrows at all costs, as they tend to widen the face and accentuate expression lines.
Triangular face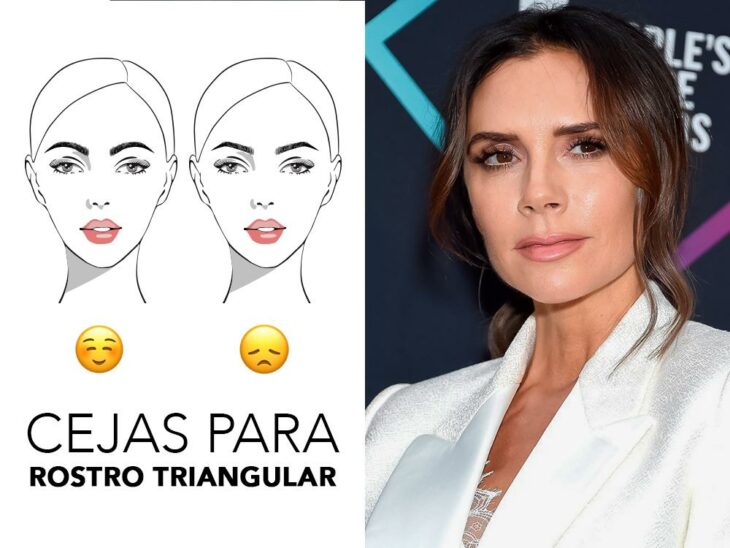 Slightly rounded and arched eyebrows go well on this type of face, accentuating features and refining features.
Tips: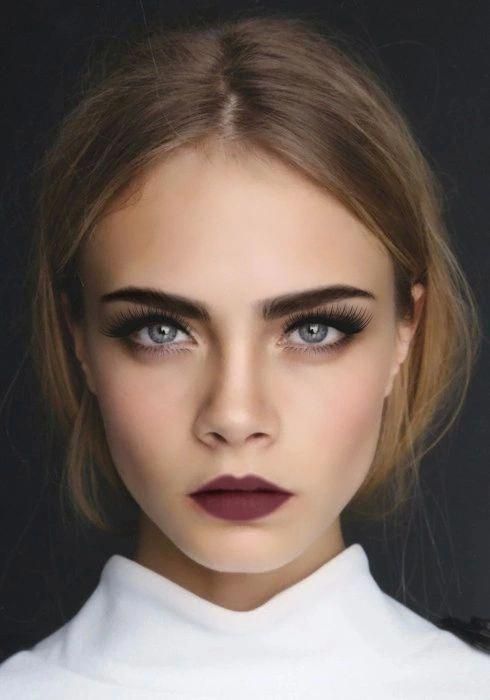 Small, round or triangular faces are favored by thin and short eyebrows.
Large faces do best with natural, angled brows.
If you have a wide nose, thick eyebrows favor you.
If you have a thin nose, thin eyebrows are best for you.