If you have dyed your hair with highlights, highlights or any type of discoloration, you have probably noticed that this chemical process leaves reflections in orange or yellow tones in your hair.
When this happens, tint touch-ups are usually more common, but there is a very simple solution to avoid going to the stylist every 10 days and it is in your shampoo.
What is purple shampoo?
Purple, violet or purple shampoo is perfect to tone your hair color and correct those annoying orange and yellowish reflections. It is specifically made for blonde and bleached hair.
It is recommended to use it every six or seven days because it is not a shampoo to clean the hair, but to correct certain tones. In addition, its components can be somewhat aggressive and can cause dryness and dandruff if used excessively.
Make your own shampoo at home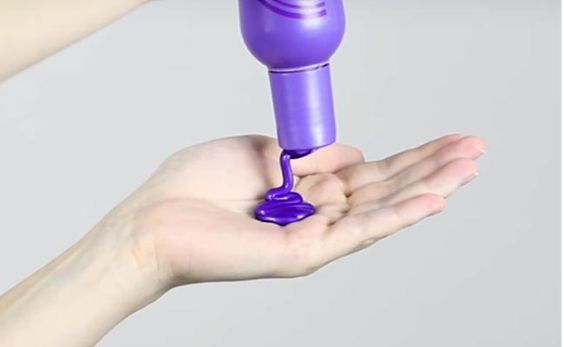 You can find a wide variety of these shampoos in beauty centers or commercial stores, but if you want to do it yourself, prepare paper and pen and take note.
Ingredients:
1 L of natural shampoo
1/4 of a blue tube (it is a kind of dye that you will find in hairdressers and in stores dedicated to the sale of hair products)
4 cm of 8.11 dye (it is the dye used to refer to the light ash blonde color)
Procedure:
Place the blue tube and the 8.11 dye in a cup and mix the products well.
Pour the mixture obtained into the bottle of natural shampoo and shake well to incorporate.
Let the mixture sit for 72 hours before using it.
How to use:
Spread a small amount of the shampoo in the palm of your hand.
Massage the scalp with the shampoo.
Let it act for five minutes.
Rinse with cold water.
Use it only every six to seven days.