eBiz Scam– 20 august 2019 day Tuesday There were two arrests from Noida's Sector 63. One of them is Pawan Malhan, the other is his son Hitik Malhan. There is the math behind why these arrests happened. Artistic math is multi-level marketing. These two people who have been arrested, explain mathematics to the public. 
Their figures are so rich that in this multiplication of dreams, the mathematics of millions of people's pockets is disturbed. multi-level Marketing. MLM. Some people also call it a pyramid scheme. To understand this art of mathematics, you have to do one thing.
If I tell you that any plain paper thrown around you can bring you to the moon? And it is possible. how? Take a plain paper in hand. If the author is type, then take a poem written by you. Let's not take the poem to the Sahitya Academy and Nobel, let's go to the moon.
If you turn a normal piece of paper 45 times, it will be the same height from which you can reach the moon. And not only can we reach, we can also come back. Can also come back in 46th time. Three hundred eighty four thousand kilometers.
What do you see in your imagination? A little paper, moon, a whole new world. How easy it is to reach the moon But till today no one has reached the moon by turning paper. Is this your question?
What is RC for hand bracelet, is it written for Persian? Try it yourself. The world's longest paper will be halved once folded. In the second time you will have only one eighth of the paper left in the fourth and third time. This is the art of mathematics. No paper can be folded more than eight or ten times. If it can be folded, then it can actually happen.
# What did Pawan Malhan do
These Sahab also used to send people to the moon by folding paper. Multi level marketing company used to run eBiz.com Private Limited. Ebiz is a very popular company doing MLM. Started in 2001, this company used to sell travel packages to the first people. Gradually the company started selling online educational courses. In 2009, the company used to charge for this online course for seven thousand rupees. Now in 2019, the company takes around 16 thousand rupees. You also get some goods in it.
# So what's wrong with it
There is no harm in giving money with money. But the company gives an opportunity with this stuff. Type of opportunity to reach the moon.
The company tells you about a chain system. And at the end of this system, everyone has their own moon. In 2010, it used to be moon, 24 million rupees. This could be achieved by folding paper.
# how?
After purchasing goods from a company, two more people have to be made customers of the company. And whatever you do, you will get them done with those two people also. Now those two people will also add two people. The company tells that this series will go on. You have to add only two people all your life. How will those two people add two more people, this is their tension.
>>>>Must Read: Watch Best 9 Web series of Ullu TV, a Full Entertainment Pack
It is obvious that you will add as you add. In return, the company gives you some commission. And the moon in it is that even as long as your people keep adding, you will get commission.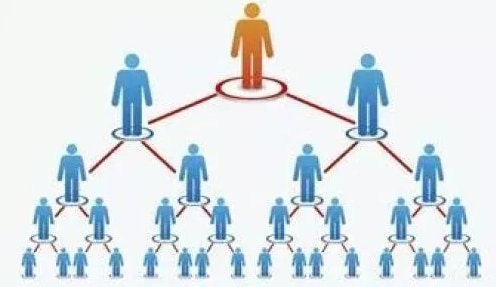 # But till when?
After joining any MLM company you look around you. You want two people Who will be these two people? You will have friends You will have relatives. And why will they come with you? Because they too have to fold the paper and go to the moon. Now they will have the same question in front of them? Two People. Remember, even the longest paper in the world can be folded only ten times. The possibilities are limited. And these limited possibilities turn you into a 'dead cell'. Dead cell means the customer who is no longer of any use to the company. This is what happens with the friends and relatives of the dead cell. Then comes accountability. Now answer those whose money you had invested in MLM few days back.
There were also questions on the accountability of # eBiz
Pawan Malhan, the owner of the MLM company eBiz, has been arrested on 20 August 2019 on charges of cheating 5000 crores. Also, his son has also been arrested. Pawan Malhan has been arrested under the Prize Chits and Money Circulation Schemes Act 1978. IPC 406, 420 and 506 cases have been filed against Pawan. Pawan Malhan has two offices in Noida and Hyderabad, and both have been seized. Bank accounts have also been sealed.
# But this is not the first time
Pawan Malhan, the owner of MLM company eBiz, has not gone to jail for the first time. On January 20, 2016, he has also been jailed under sections 91 and 89 of the Financial Act. Then there was the matter of service tax scam of 17 crores.
The Delhi High Court had said in its decision on 1 September 2016 that there was not enough evidence for Pawan Malhan's arrest. The court had ordered DGCEI, the Director General of Central Excise Intelligence, to give one lakh rupees to the eBiz company itself.
#What happened this time?
You have already understood the concept of Dead Sale in MLM. One such dead cell had complained against the eBiz. It was said that the dreams shown by the company were not fulfilled and now the company is not even returning the money.
India is a country of dreams. The advertisement being shown on TV keeps you day and night. Great house, a sea in the house with a car and a balcony. Who doesn't want This is the moon of our time. And the paper way these companies show to reach this is impossible. how ?
Understand from another example.
Suppose I have a 4 BHK house of 70 lakhs and a car of twenty lakhs (I have asked to be accepted, it is not a little). Yes, now I tell you that if you give me only one rupee for thirty days, then I will do all this in your name.
The moon looks close isn't it? Let us also keep a paper condition. You will give me twice as much money as the previous day. Suppose one rupee on the first day and two rupees on the second day and four rupees on the third day. Now?
Must Read: Why Footprints Stay On The Moon and 60+ Other Amazing Facts
Whole life seems like a condition connecting only two people to the company. Now let's take a look at this math art.
Pick up the calculator. If not, then put it in the mobile.
If every day you give me twice as much money as the previous one, then on the thirtieth day it will be 53 crore 68 lakh 70 thousand nine hundred and twelve rupees.
# Brain's parrots flew right?
In 2010, when I put my borrowed money in eBiz, there was no one to explain the art of mathematics to me. I too could see my moon very close to me. It was just late for paper.
I lost my childhood friends. Bad happened in relatives I could have done so much more. A lot could be done by reading a lot. But I read the mathematics of eBiz and was a victim of deception.
Right now eBiz.com has 1.7 million members. There are countless MLM companies. This is the new plant of the new India. Youth trying to cross the unemployment boom on a paper kayak.