Being at home does not mean that you have to wear pants or pajamas every day, you also have to wear clothes that make you feel comfortable and at the same time attractive. Remember that women do not dress to impress others, but to show how sensual and perfect we can be.
The skinny jeans are perfect for these days, so here we leave 15 looks that will inspire you to dress well this quarantine.
1. Sweatshirts will give you a little warmth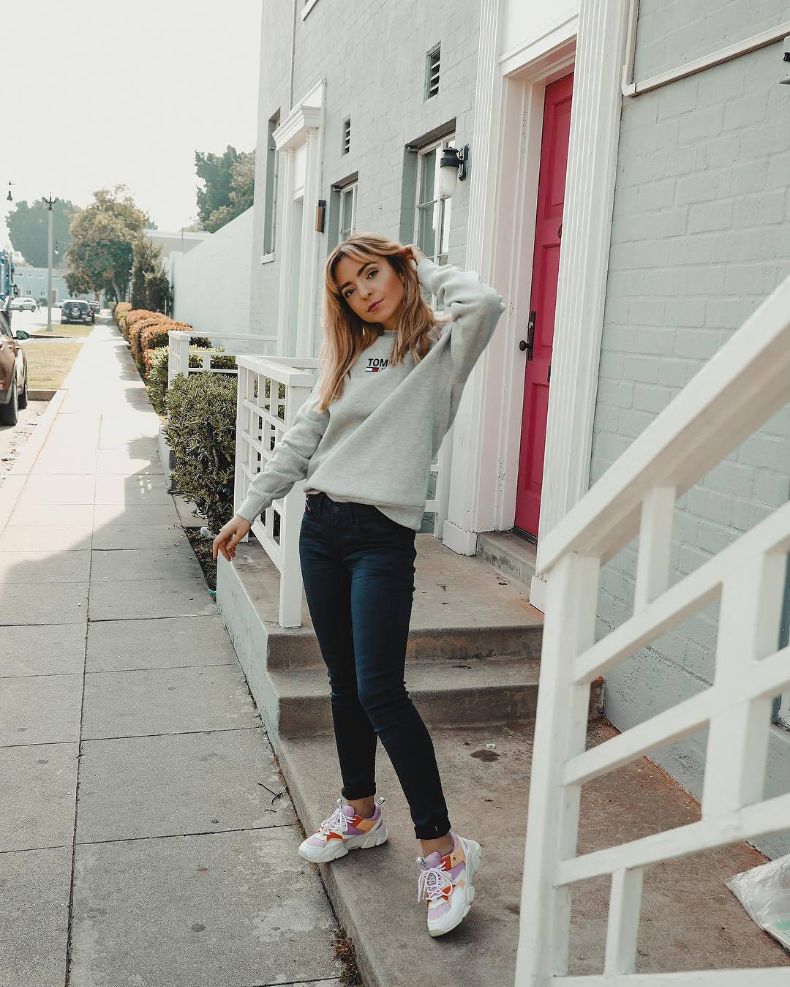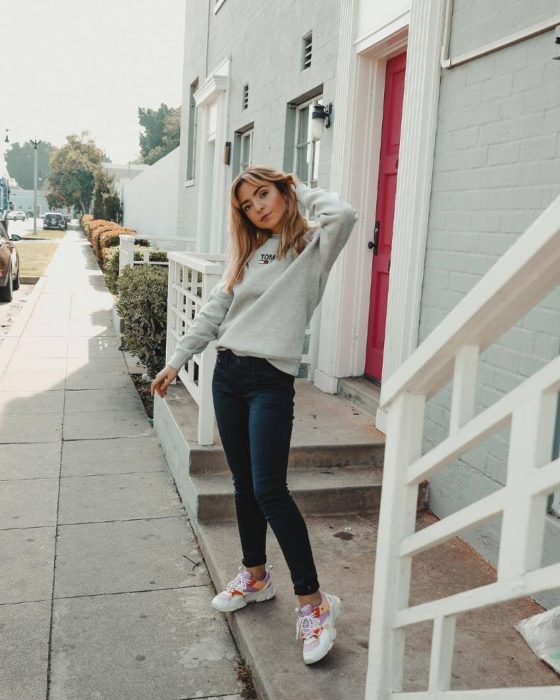 2. The boots are also very comfortable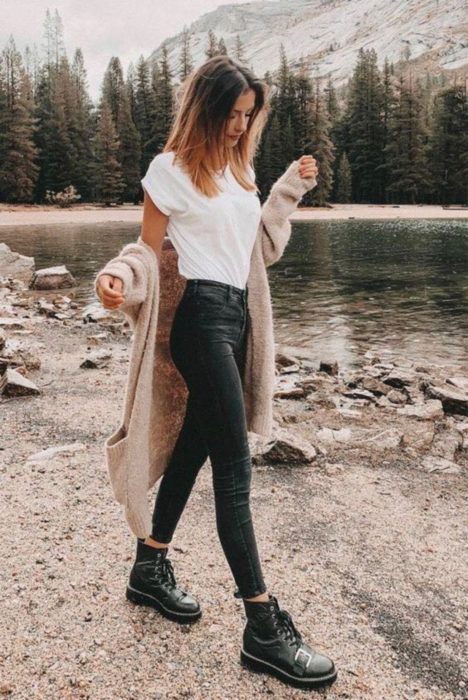 3. If you have a video conference this 
look
 is perfect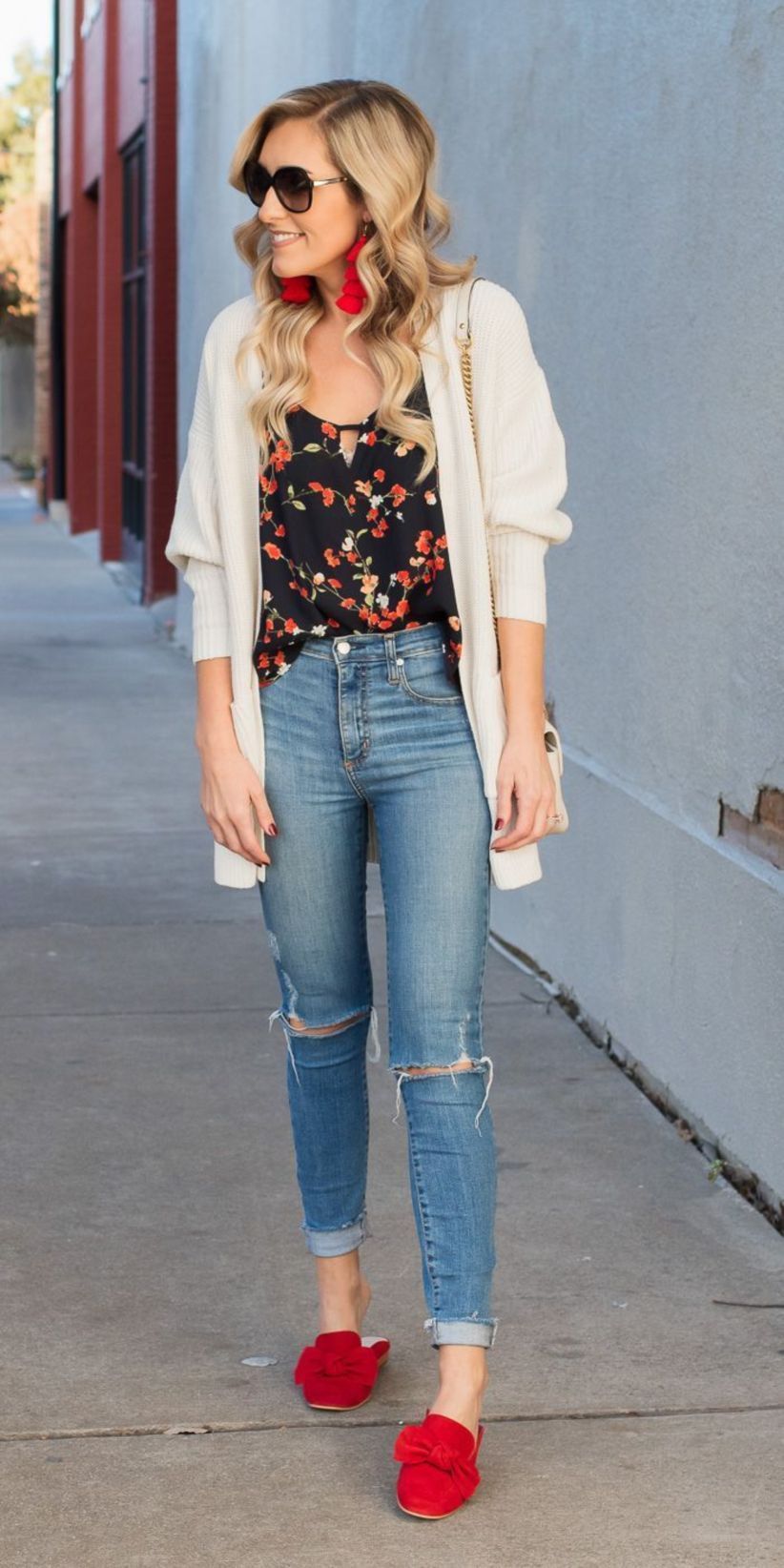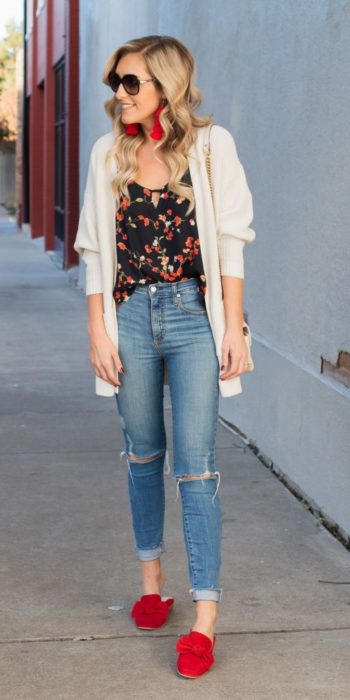 4. Don't forget the accessories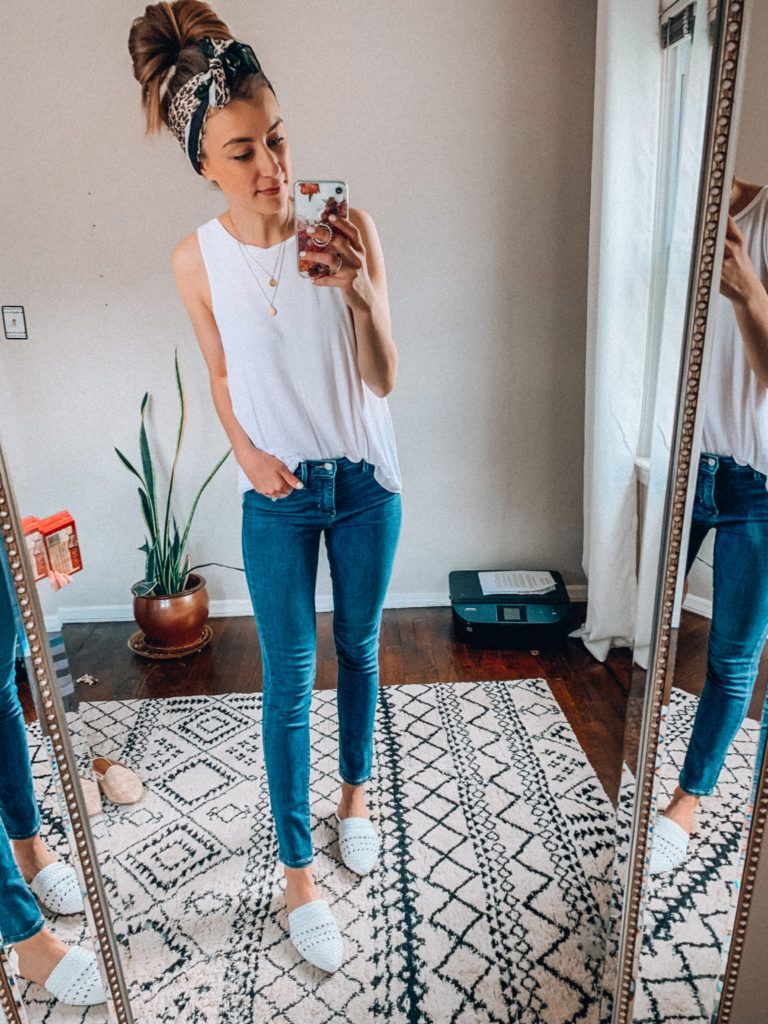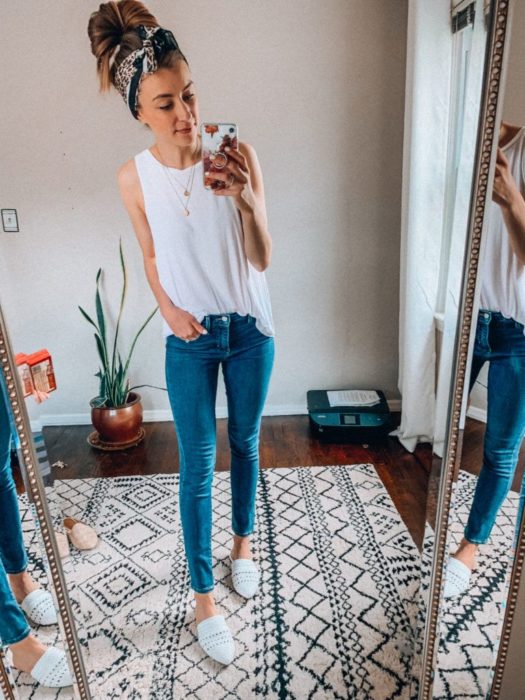 5. You only need a T-shirt and tennis shoes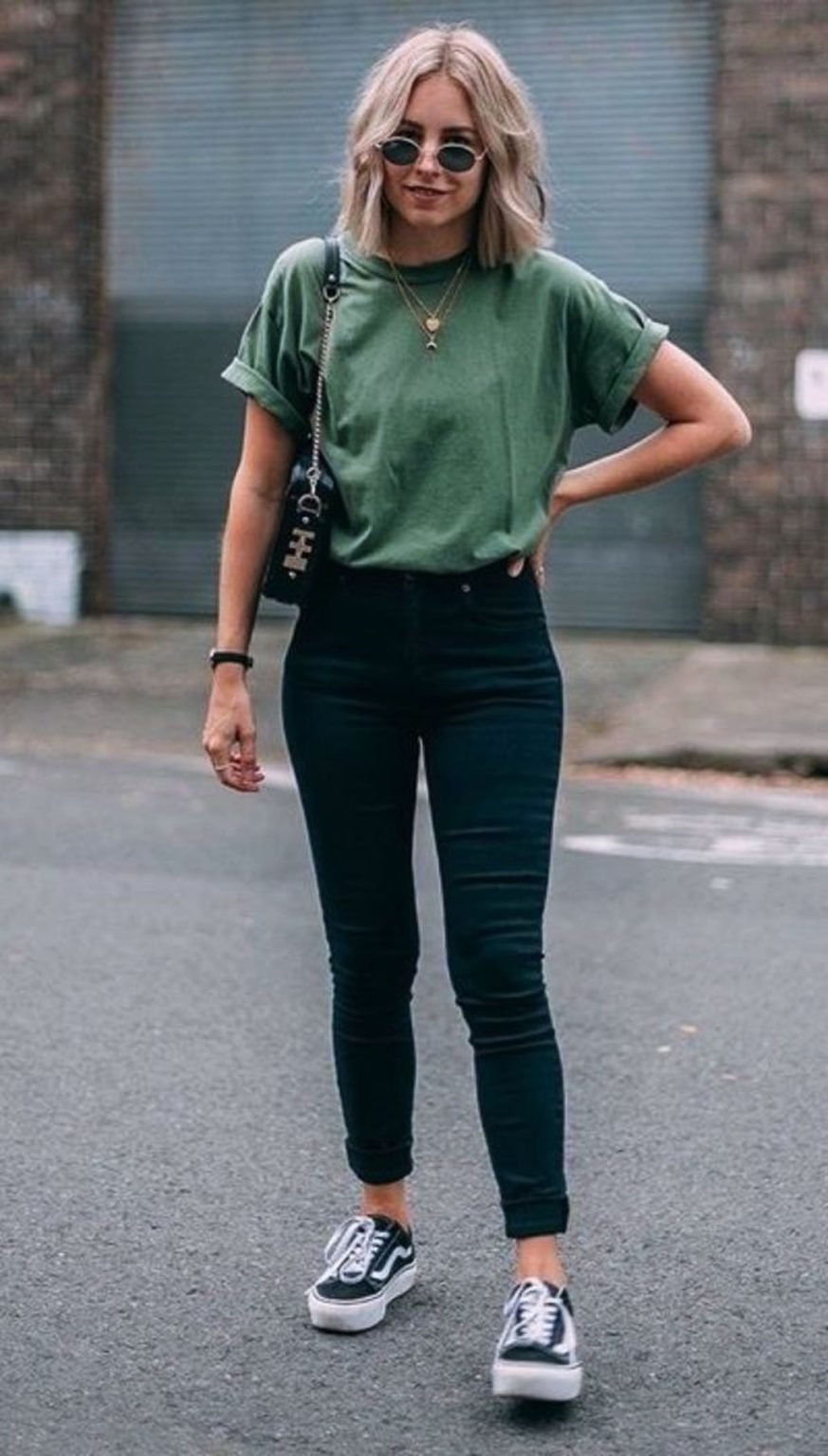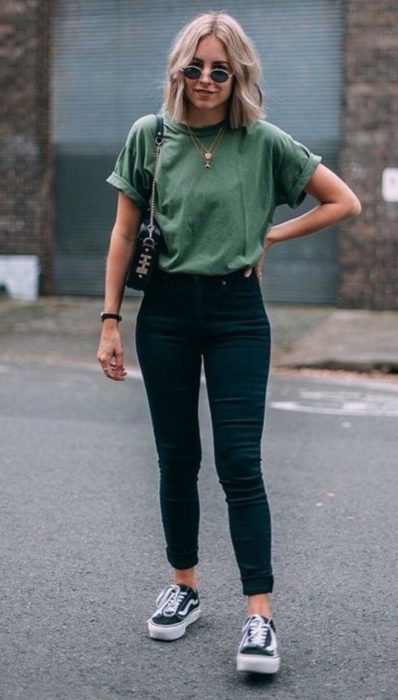 6. High-waisted ones will highlight your curves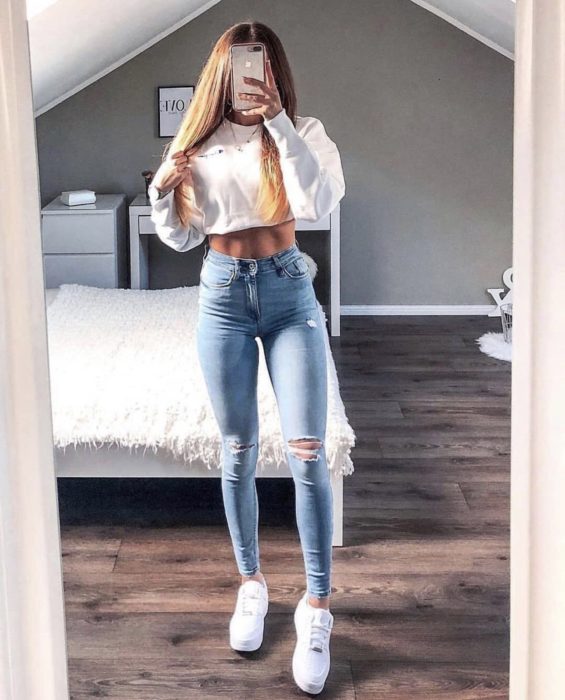 7. It is time to use them with your boyfriend's shirts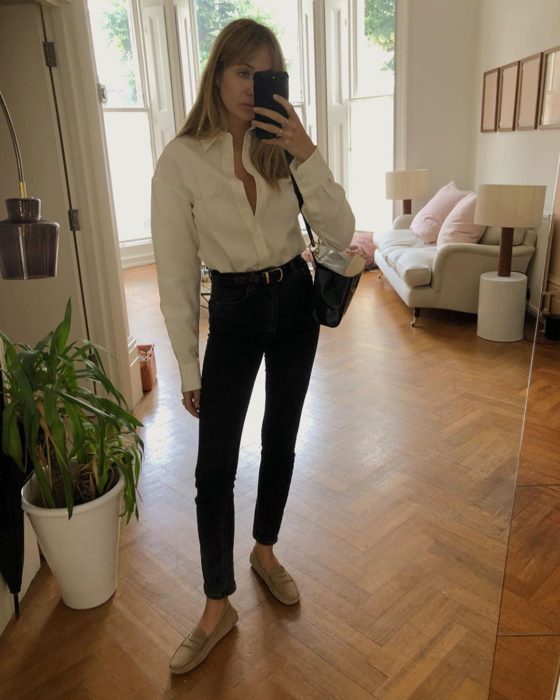 8. The 
blazer
 to give it an elegant touch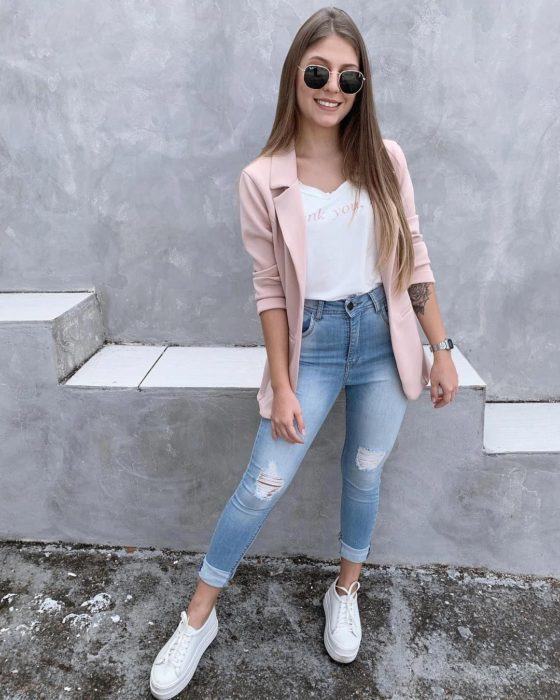 9. A comfortable 
look
 to rest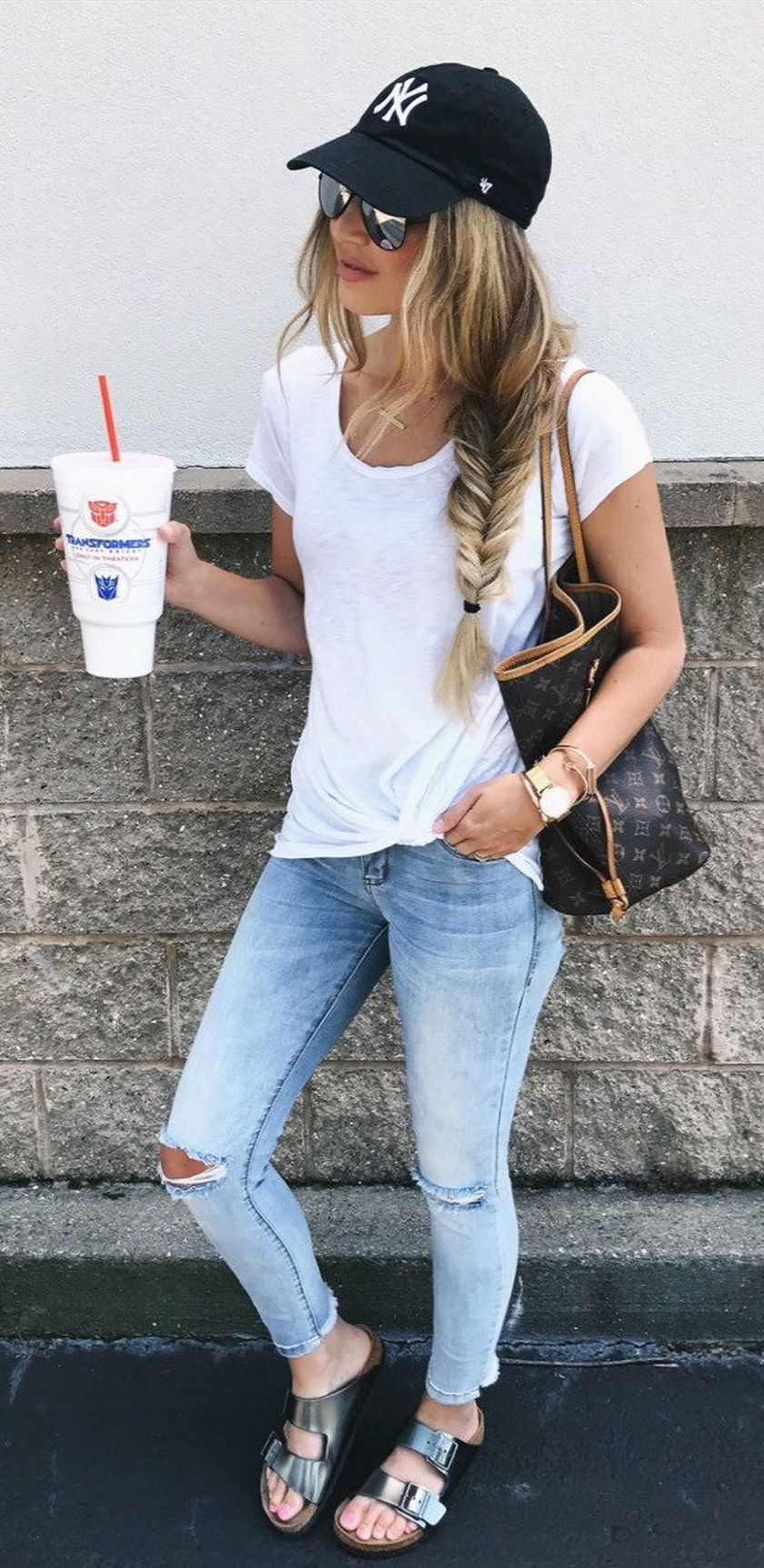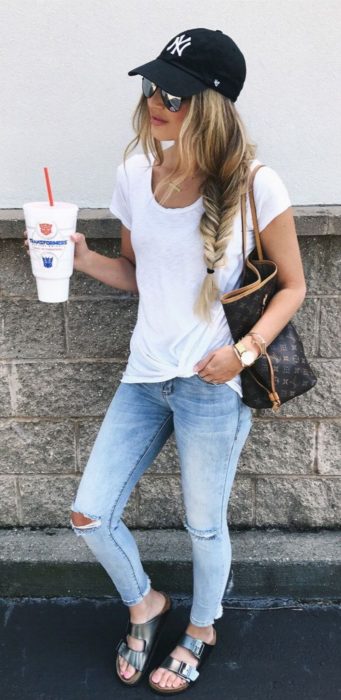 10. 
Jeans
 look great without shoes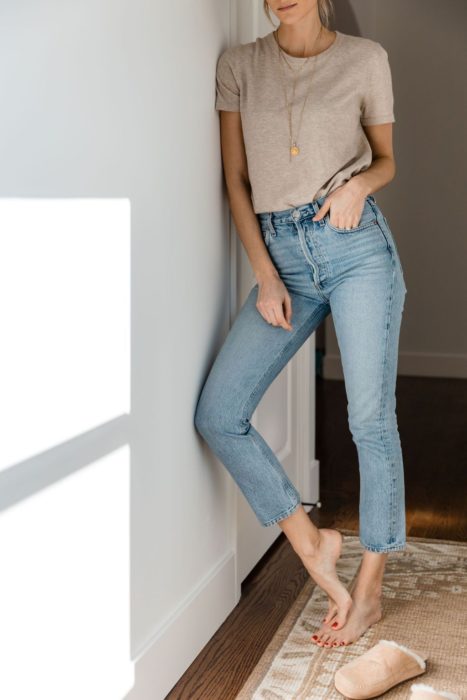 11. 
Skinny jeans
 look good in baggy shirts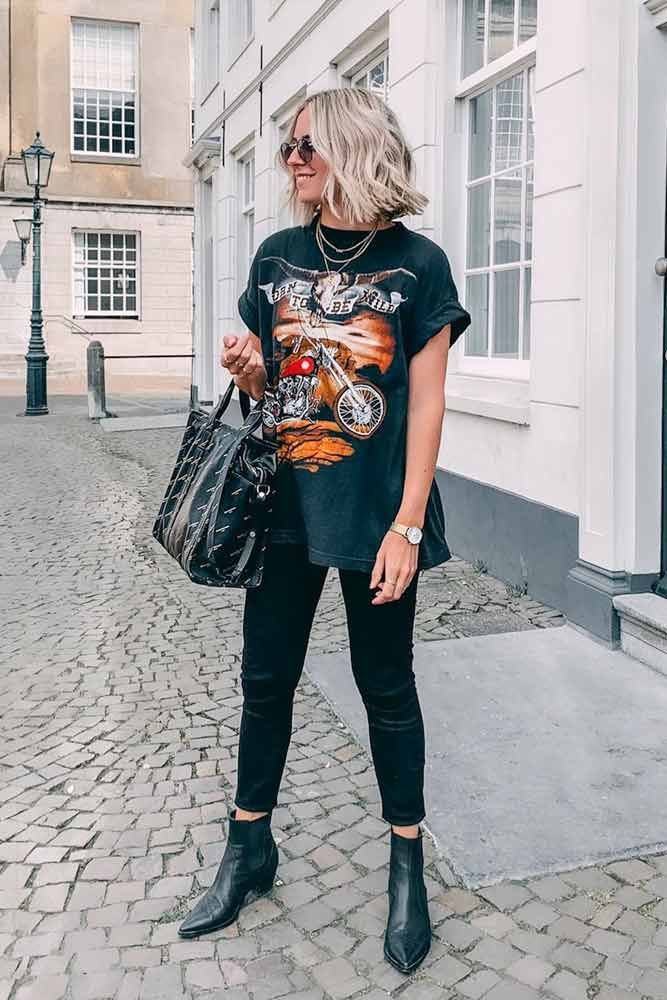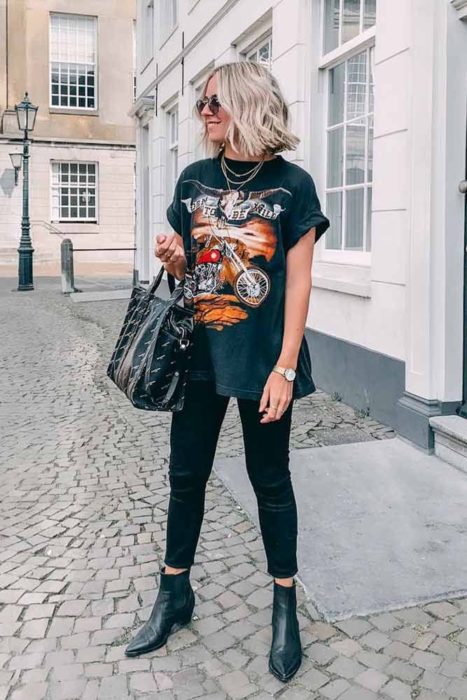 Girl wearing skinny jeans and rock t-shirt with booties
12. 
Jeans
 from head to toe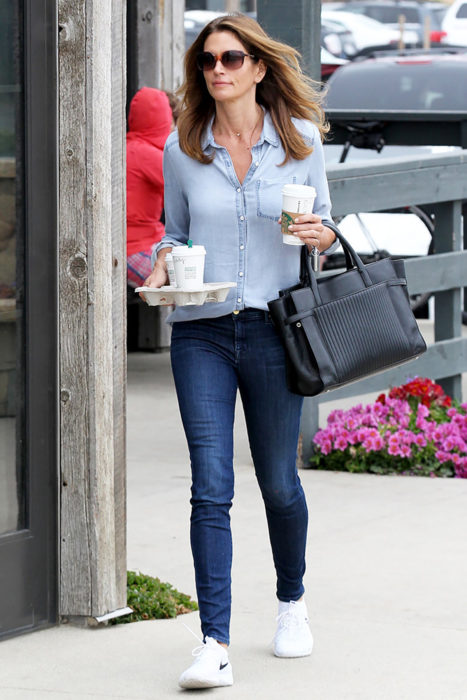 13. A plaid shirt to complement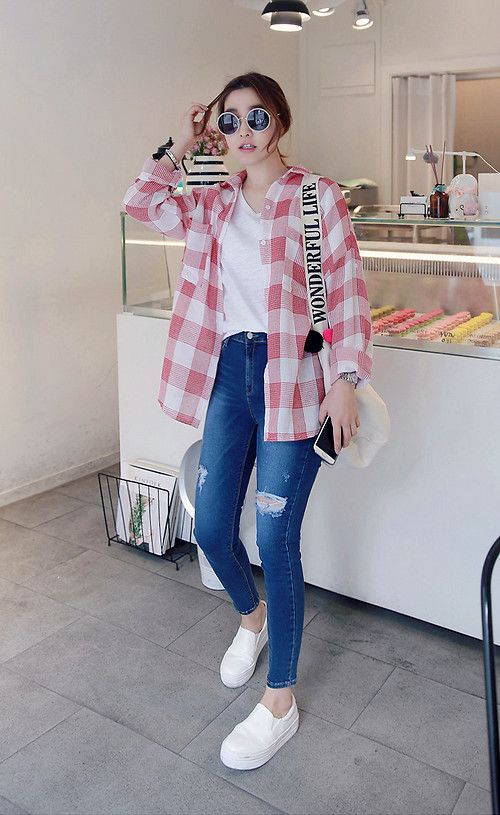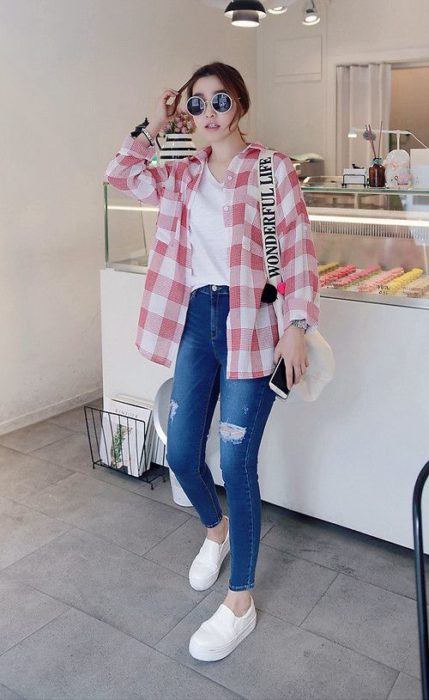 14. Remember to wear them with comfortable shoes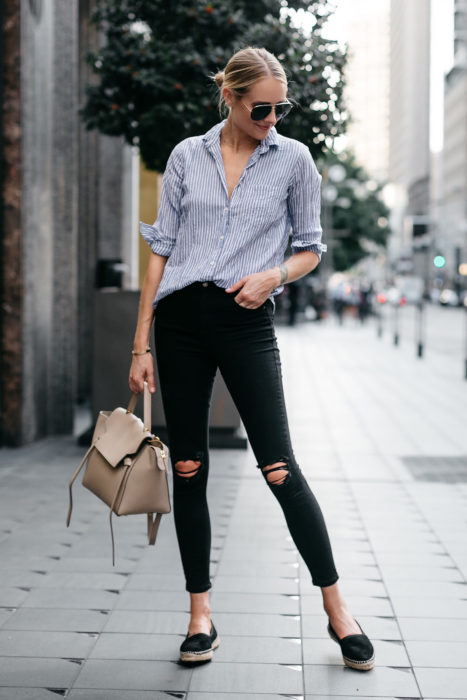 15. Perfect for these hot days