Kylie Jenner has not stopped surprising everyone since 2014 with her diverse and magnificent cosmetic products, which have become our favorites, because their quality is truly amazing.
As if that were not enough, Kylie Cosmetics has a big surprise for everyone this Christmas, since on November 19, she will launch her new makeup collection called Kylie x The Grinch, Inspired by the famous enemy of the festival and inhabitant of Villa Who.
Just what you need for these dates
For Kylie, the launch of this collection is much more than just makeup, it is about all the Christmases in which she saw the film in the company of her family, as well as the nights in which she and her little Stormi enjoy the film creating family traditions .
For us it will be a mixture of emotions in which we will relive, like Jenner, the best moments of our childhood, but now with a touch of color on our faces, creating beautiful makeup and enjoying the results.
Ask Santa Claus for your gift!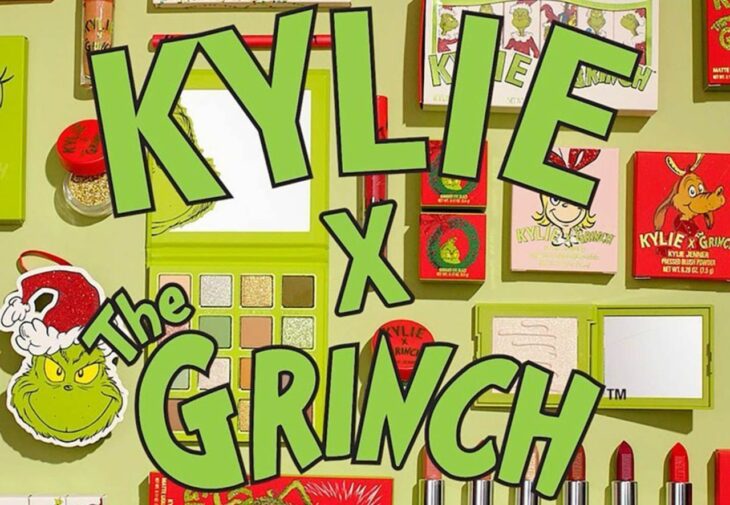 Kylie shared for a series of InstaStories all about the items that make up the collection and here we show you more closely so you can experience love at first sight. Prices vary from $ 16 to $ 60, so if you are looking for the perfect gift for Christmas, do not hesitate to asking for it to Santa Claus.
Palette of shades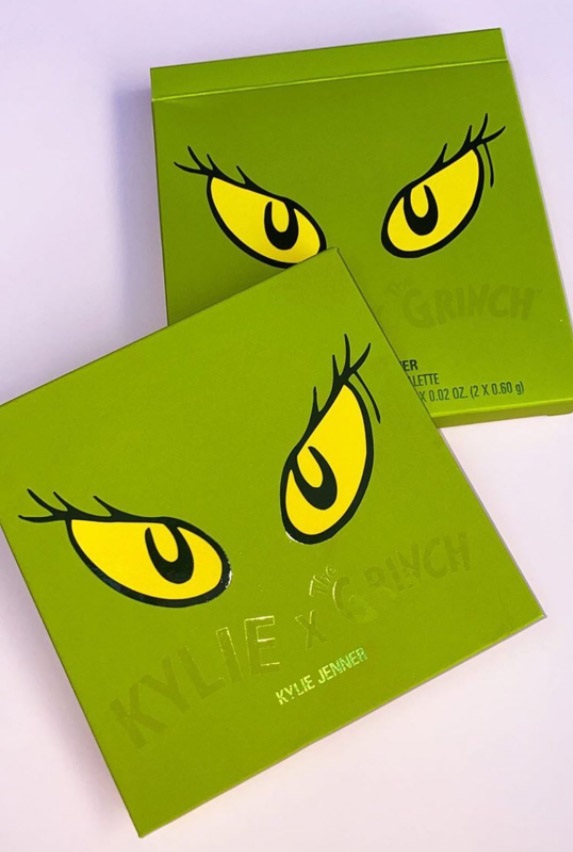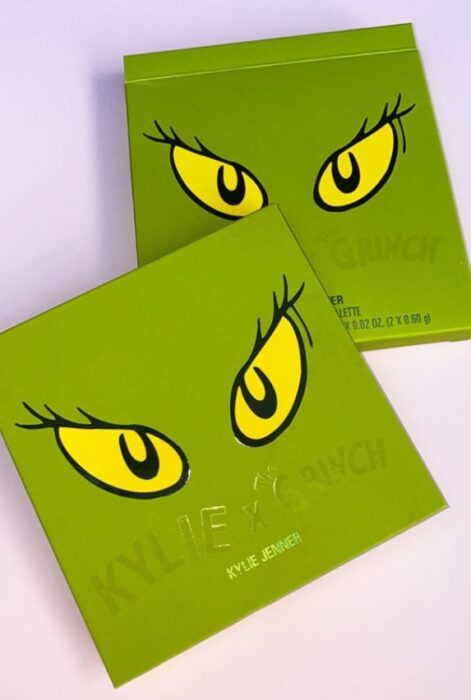 It is a palette with 16 different colors in which you can find from matte tones and those with a spectacular shine that will take you to Villa Who.
Eyeshadow stick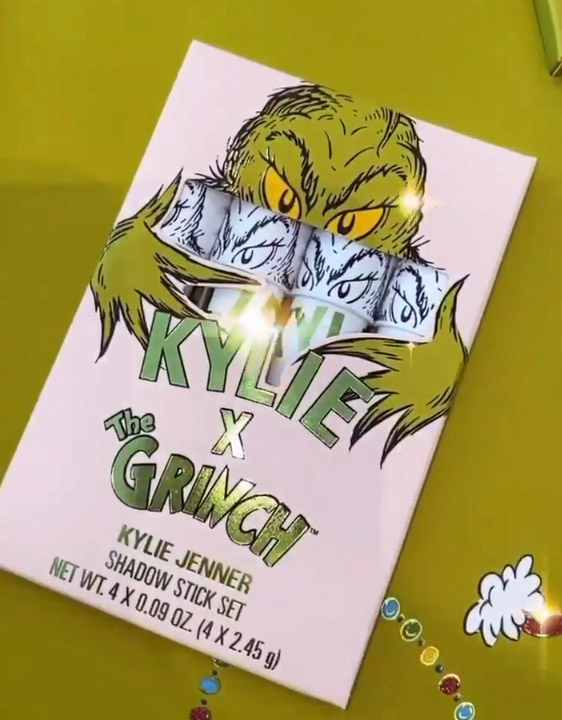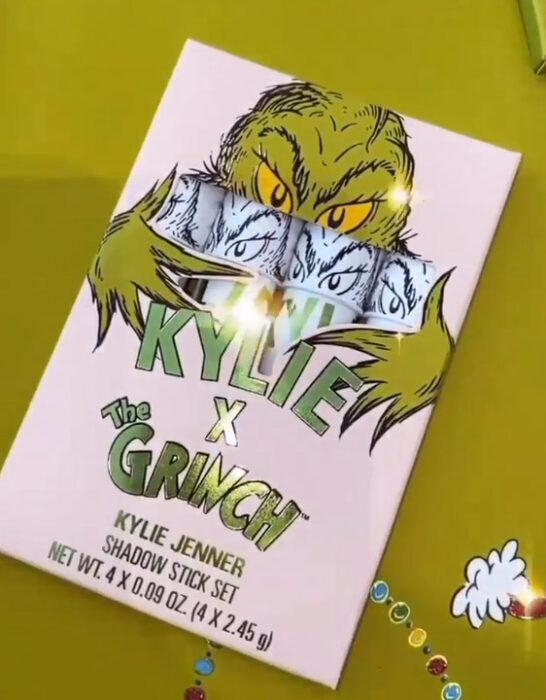 Enjoy No Hard Feelings, Grinch, Risky Biz Y Welcome To Who-Ville with an expressive and vibrant look. The shades are perfect for any occasion and will denote your femininity.
Matte lipstick and liner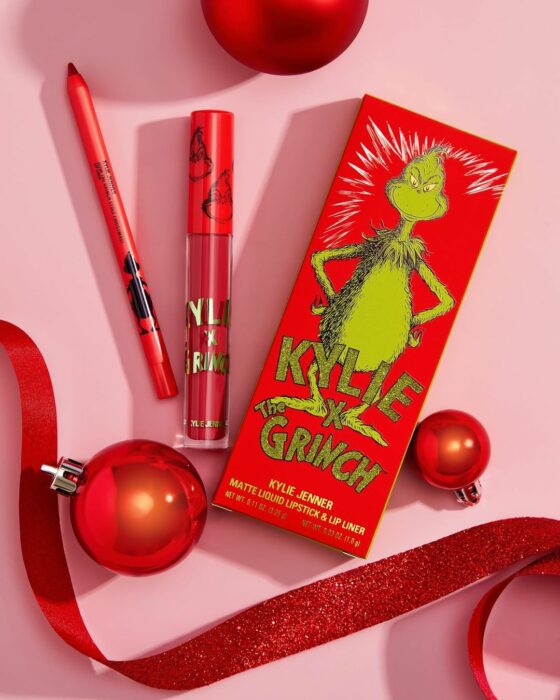 Fill your lips with all the Christmas vibe with this eyeliner pencil and matte liquid lipstick perfect for Christmas Eve.
Gloss and decorative item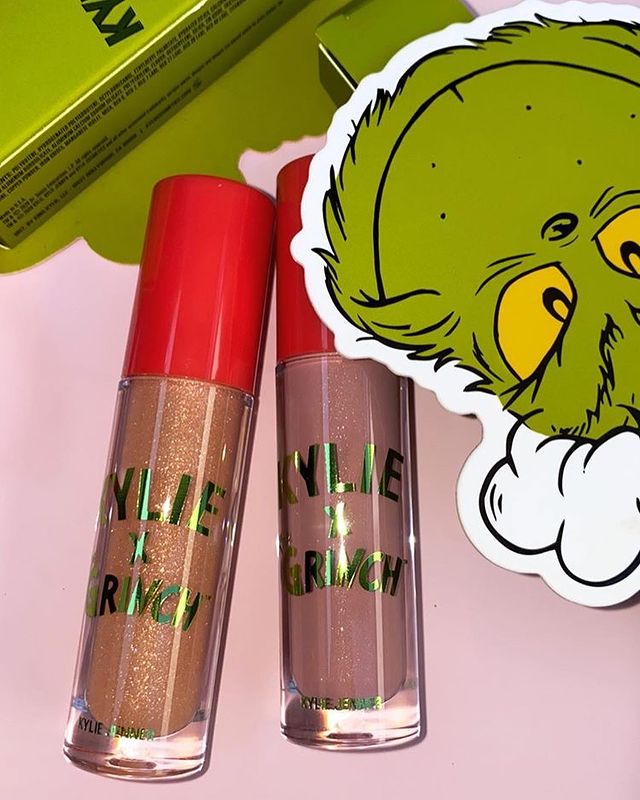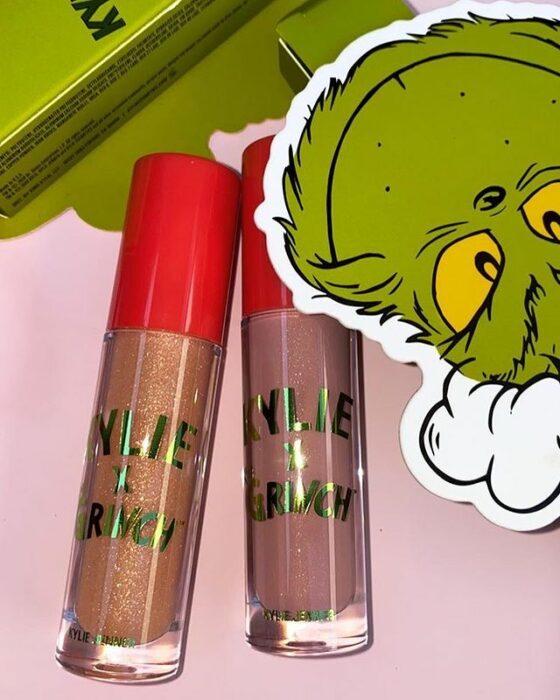 The detail that changes any look It is a lip gloss that makes your lips look juicy. With these two options you will achieve it and the best thing is that they come in a packaging that is perfect to use as an ornament on your Christmas tree. Enjoy the tones Sweet Like Candy Cane (pale pink) and Snowcapped (nude shiny).
Liquid eyeliner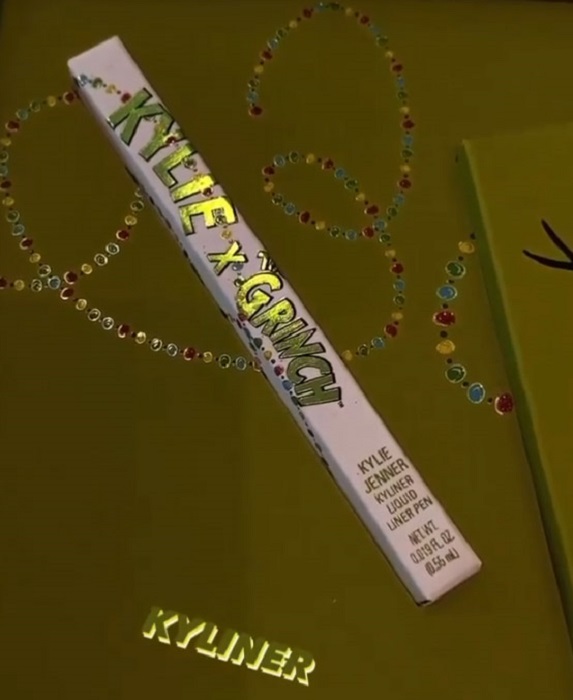 Forget about the classic black eyeliner and welcome this beauty, it is an eyeliner in a marker version in olive green, very much in keeping with the holiday and with which the cat eye it will look much better.
Shimmer Eye Glaze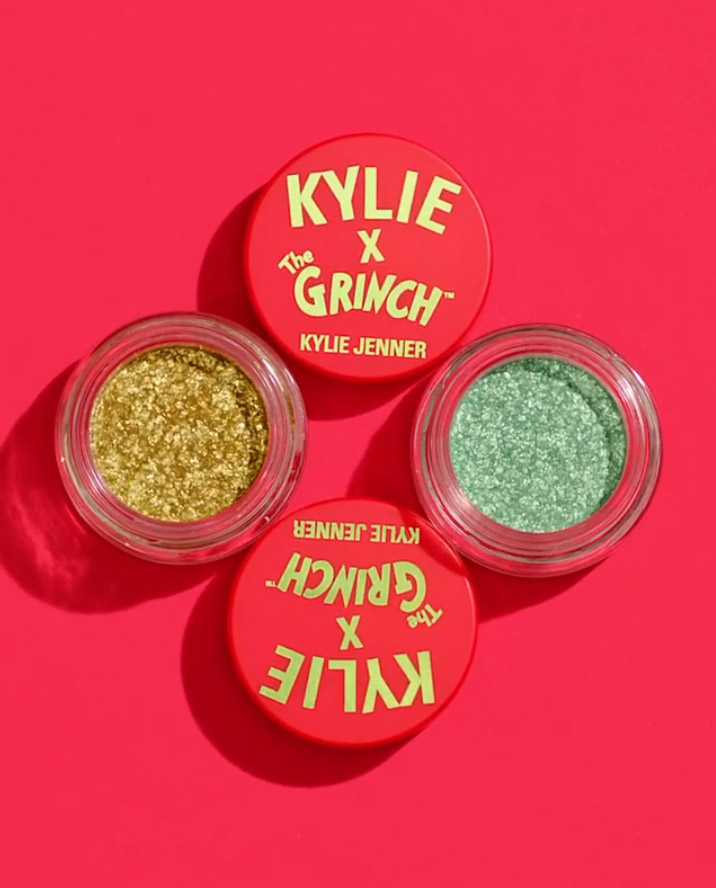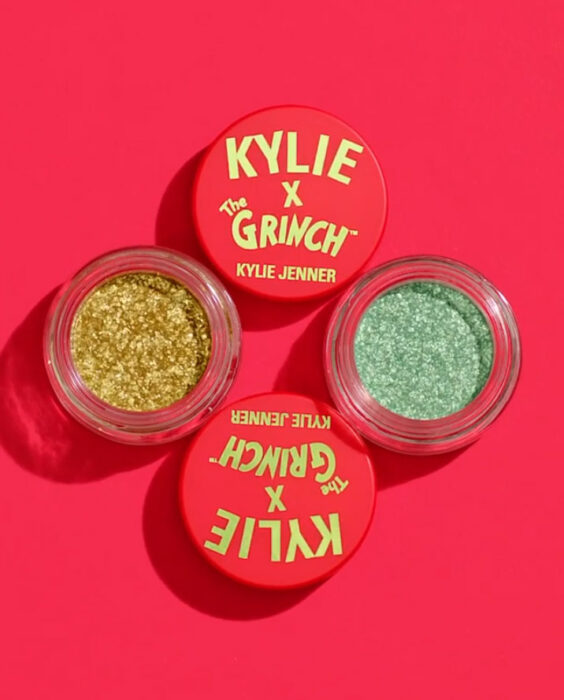 They are two type shadows shimmer so that your look is the center of attention, enjoy them in the tones Lil grinch (aqua green) and Stealing Christmas (vibrant gold).
Highlighter and blush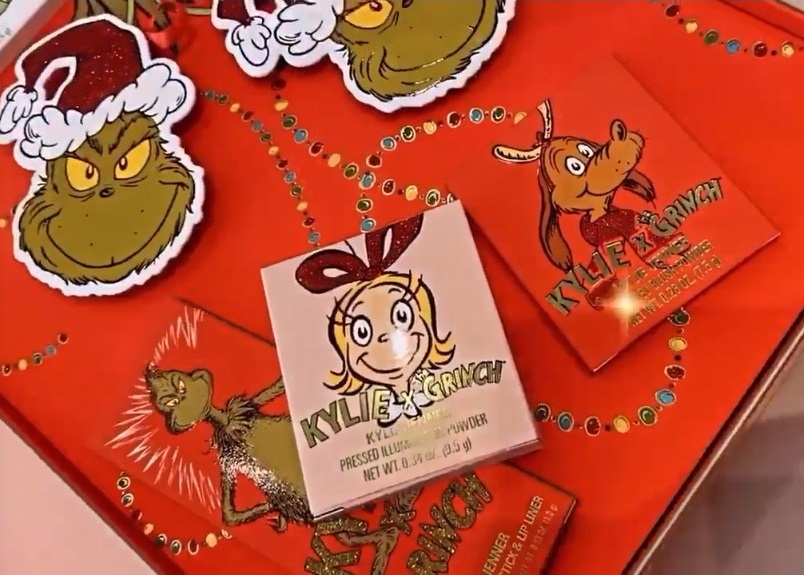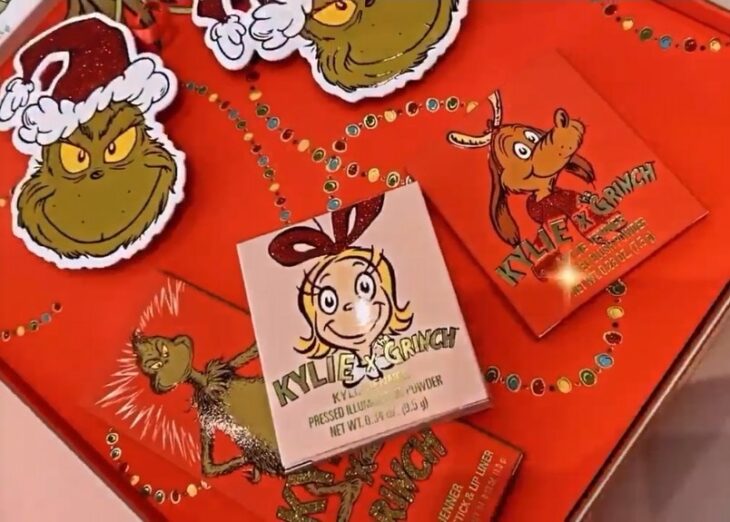 Shine like only you know how to with beautiful Cindy Lou-inspired highlighter: Littlest of whos and add a touch of color to your cheeks with the blush of Max the Reinder, a rosé that you will love this winter.
Lipstick set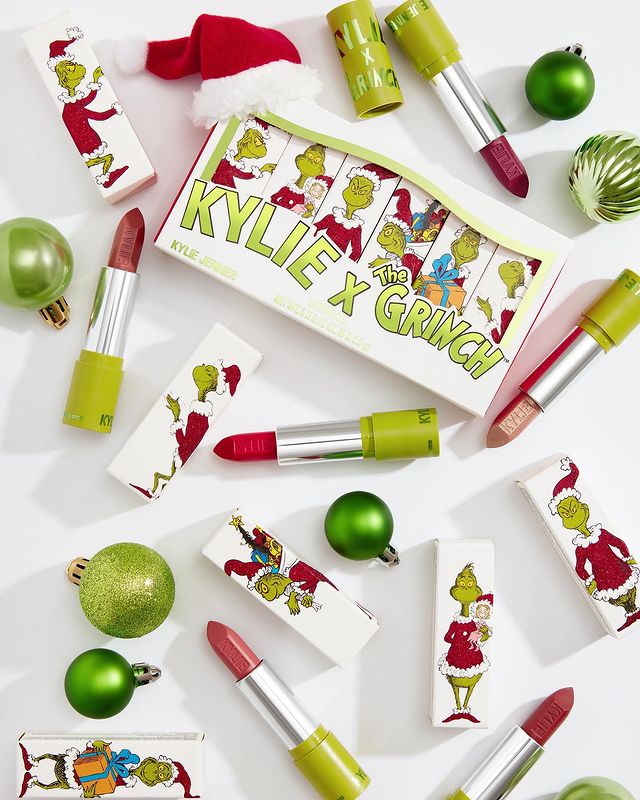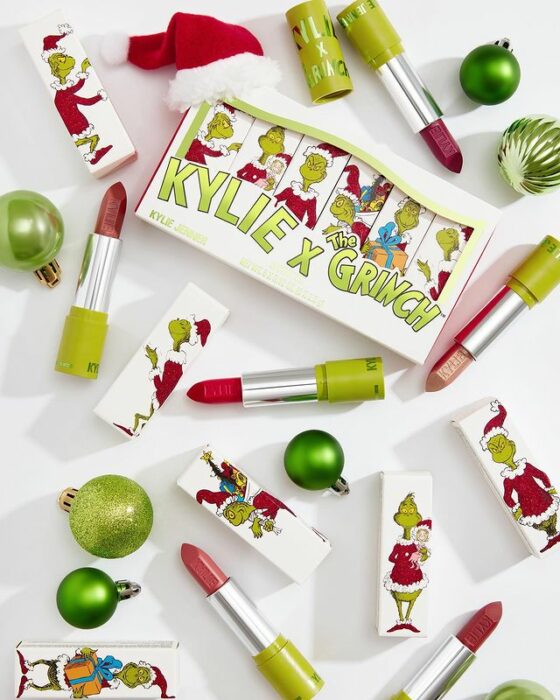 A set of six lipsticks with which you can give a different spin to each day of the week. Enjoy Mr. Grinch (nude shiny), Mean one (vibrant red), I Hate Christmas (intense burgundy), Who Needs Presents (classic coffee), Oh the noise (pink stick), A Wonderful Awful Idea (nude).