The dream of all potterhead And a makeup lover has come true, as Ulta Beauty has launched a new collection for sale completely inspired by the four houses of Hogwarts, something that makes us want each and every one of the new products.
And it is that for us it will never be too much magic, and much less when it comes to a collection like this, because Ulta Beauty showed off as it offers us from cosmetics, skin and nail care products, as well as body creams and other accessories .
Perfect to enchant everyone

From the first moment you see it you will fall in love with everything it has to offer Harry Potter x Ulta Beauty Collection. Once you try them, be sure that you will love them and look even more beautiful.
Palette of shades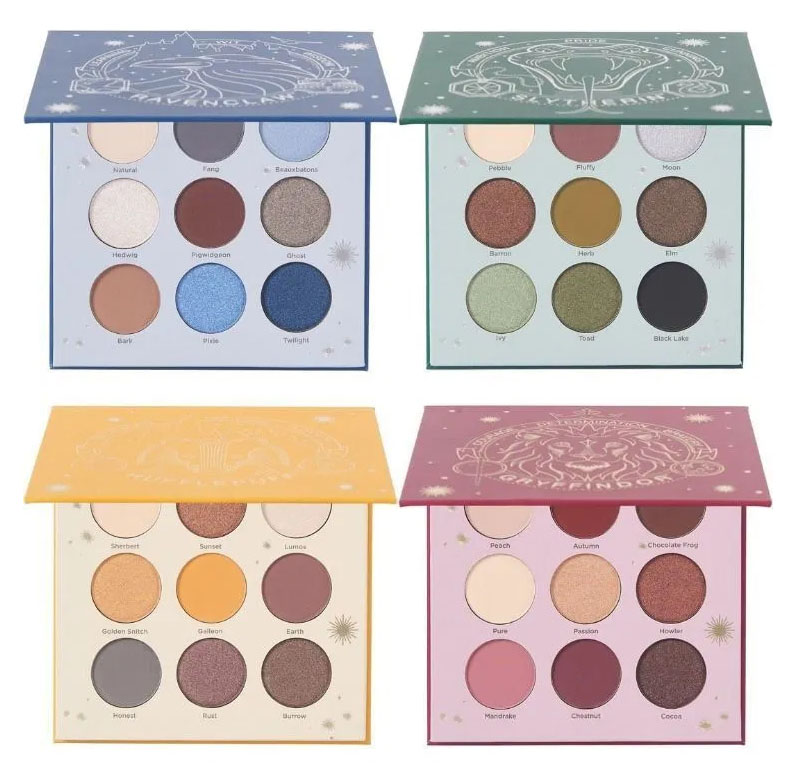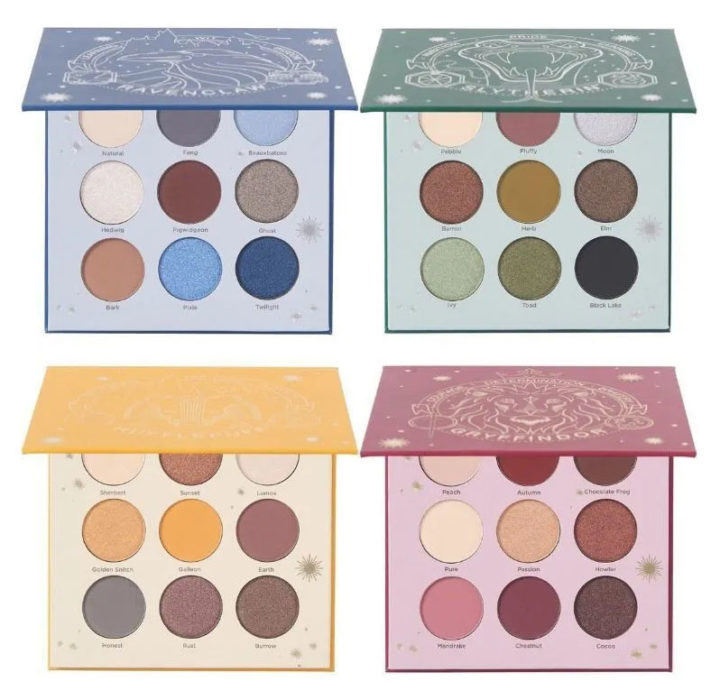 Say goodbye to your old shadow palettes and say hello to your new favorites with which your looks They will be more than perfect, and it is that each one offers you a range of different shades with which you can define the personality of each member of the Hogwarts houses.
The Gryffindor palette offers a range of earthy and reddish tones, Slytherin has greenish and earthy tones for a match perfect, on the other hand Hufflepuff will brighten your day because its shades of light with colors such as yellow and bronze will give you all the energy you need, and finally Ravenclaw gives us blue tones with which your looks they will shine more than ever. Can buy them in pack or individually.
Crayon lipstick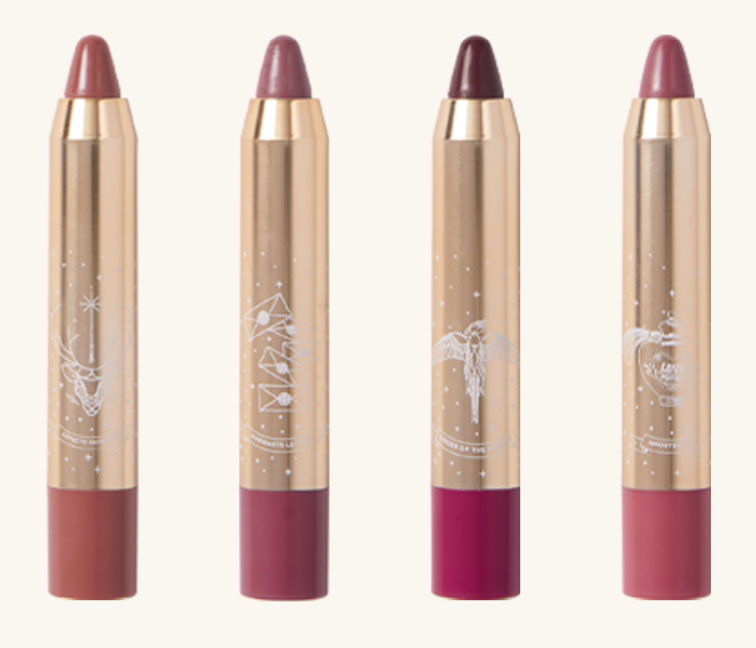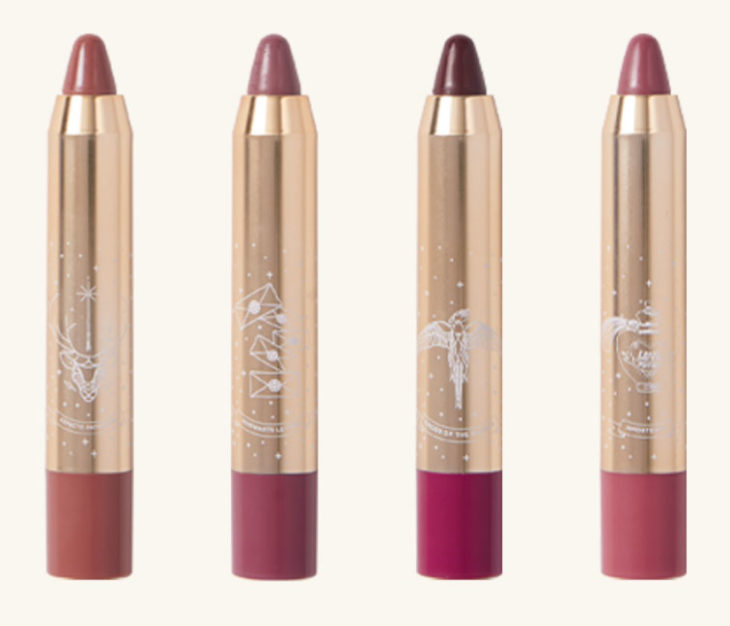 The power of high and deep pigmentation is in these lipsticks, which will make your makeup the most glamorous of all, in addition to being ready to go The Three Brooms to enjoy a delicious butter beer.
You can find these lipsticks in 4 different shades: Order of the Phoenix (dark wine), Expecto patronum (peach nude), Hogwarts letters (plum) and Amortentia (pink plum). Buy them here.
Lip gloss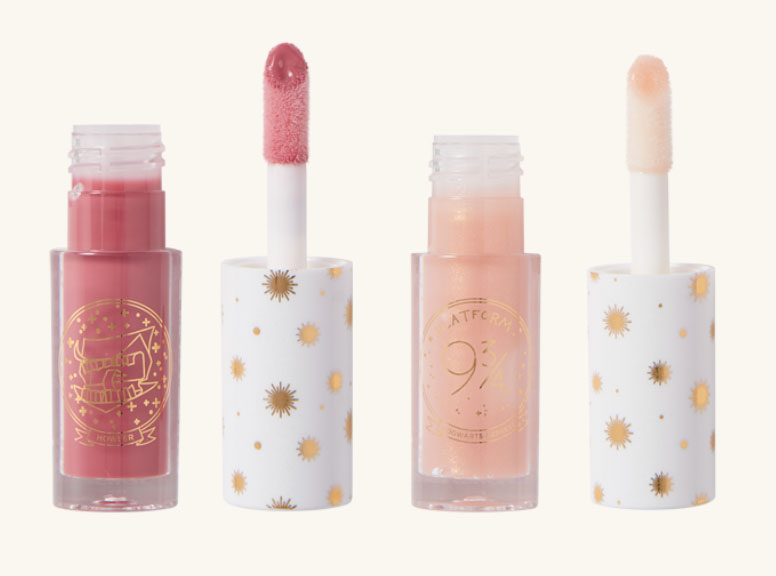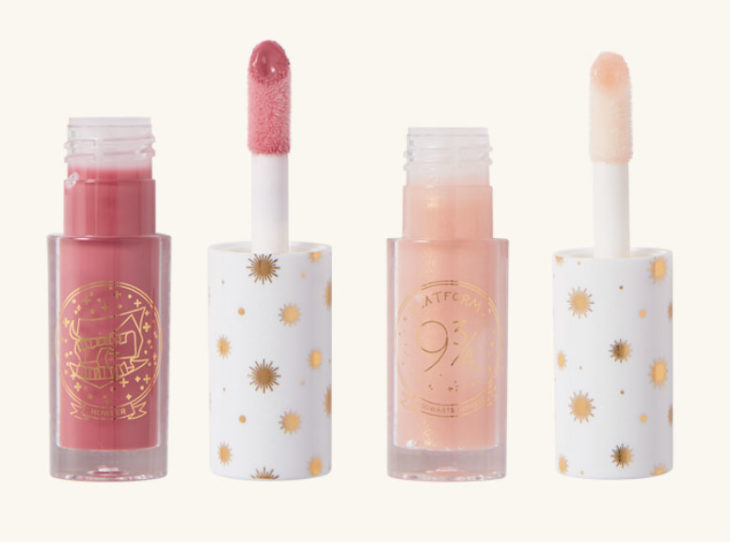 A lip gloss it's all you need to shine like only you know how to do it. Not everything should be matte or satin, the shine is also today, and even more so when you have these options to look radiant. You can find them in these shades: Hedwig (silver glitter), Howler (medium pink), Platform 9/4 (Shine in beige) and Spectrespecs (Baby pink). Choose your favorites here.
Lipstick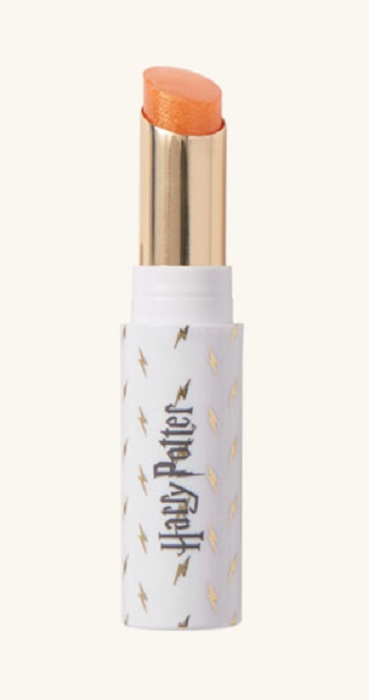 Perfect for all of us who love soft and dry lips, it contains an infusion of coconut oil, vitamin E and aloe vera. And you must enjoy the magic, because when the formula reacts with the pH of your skin it will change its tone and give a unique touch to your lips that everyone will love. Get it here.
Brush set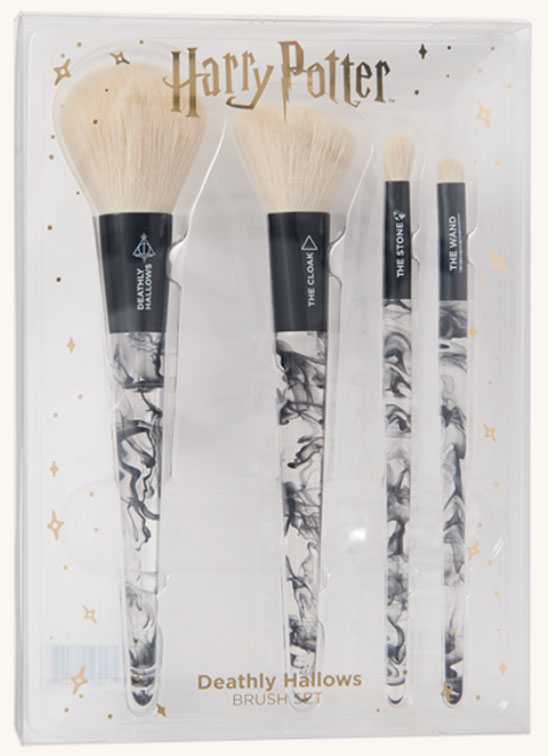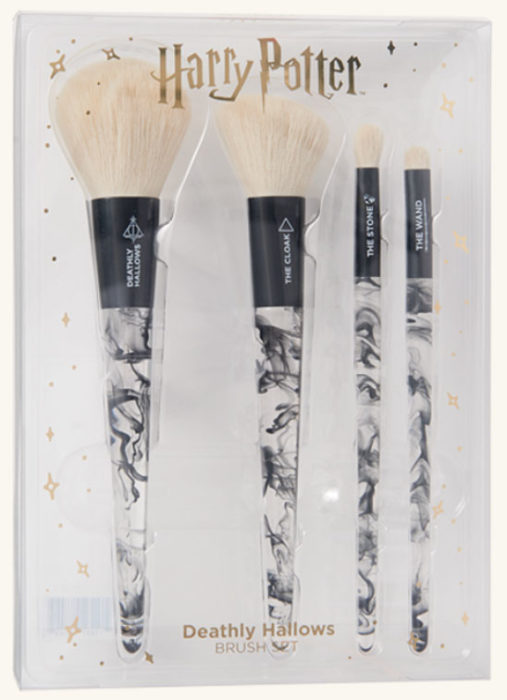 Just what we needed to detail and look more than perfect makeup, and it is a set of brushes, essential for a look dreamlike. The set offers us a powder brush, one to apply blush and two more to apply our shadows, they will be your most loved relics of death. You can buy them here.
Bath bombs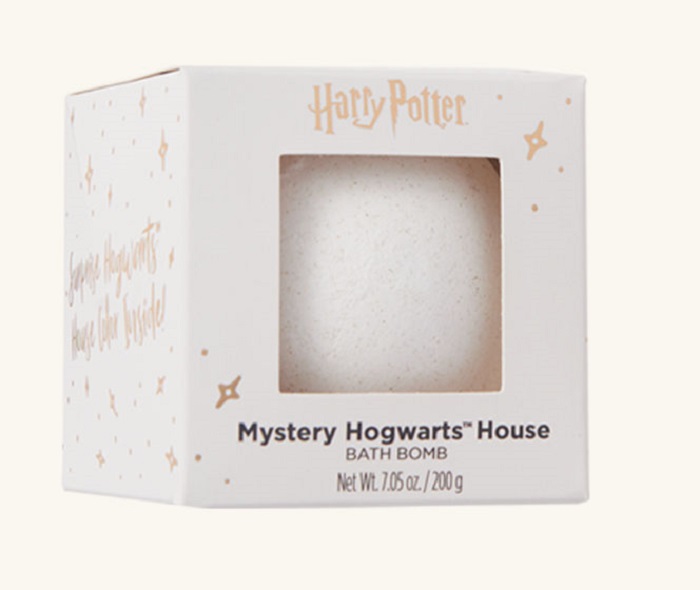 If you love to relax taking a bath in the tub this is just what you need, plus you can remember all the mischief made by Fred and George in their student days. In addition to that you will be surprised, because once they are in contact with the water they will turn the color of one of the school houses, it will be like a Sorting Hat! This product will go on sale soon, we just need a little patience.
Body lotions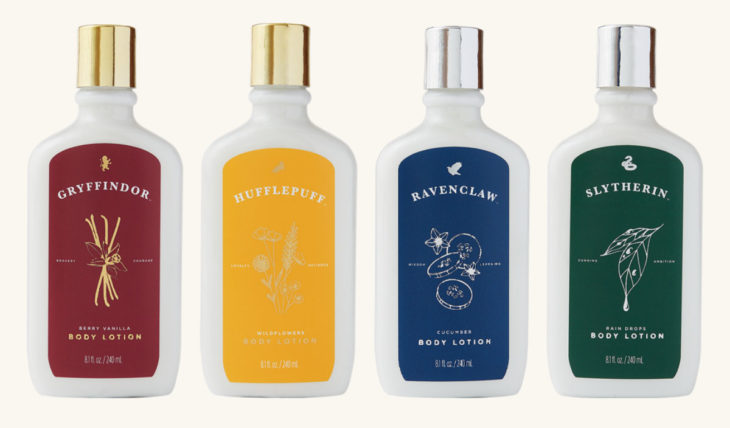 As with the shadows, there is a body lotion for each of the houses, and the best of them is its aroma, since that of Gryffindor has notes of blackberries, that of Slytherin an essence of raindrops, Hufflepuff offers us an aroma floral and Ravenclaw delights with hints of cucumber. Just like bath bombs, they will be for sale soon so don't despair.
Cosmetics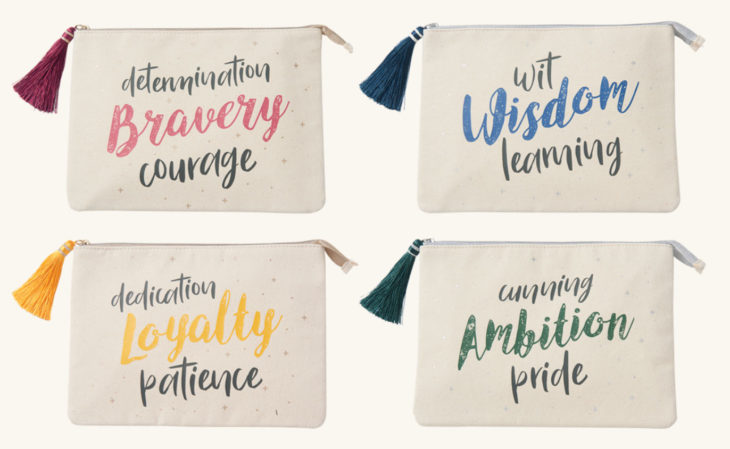 Perfect for storing our makeup kit, these cute cosmetics in addition to storing our makeup inspire us with characteristic phrases that define each of the personalities of the Hogwarts houses. We are sure that as soon as they are for sale you can enjoy yours.
Nail applications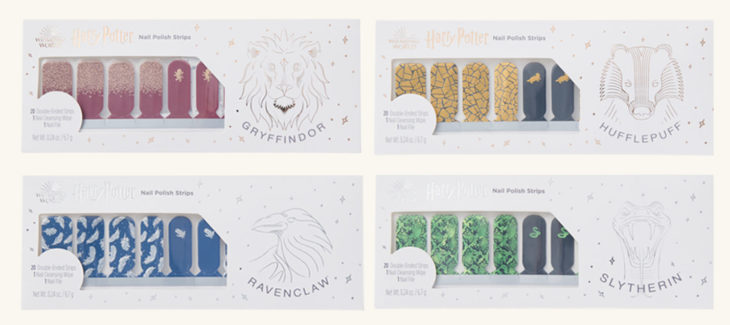 If you love to have your nails manicured and beautiful but you do not have so much time for it, this collection has something special for you, it is about nail applications, with different designs depending on the house you choose. Each of the designs is different and we can almost guarantee that your manicure will look amazing.
Scrunchies For the hair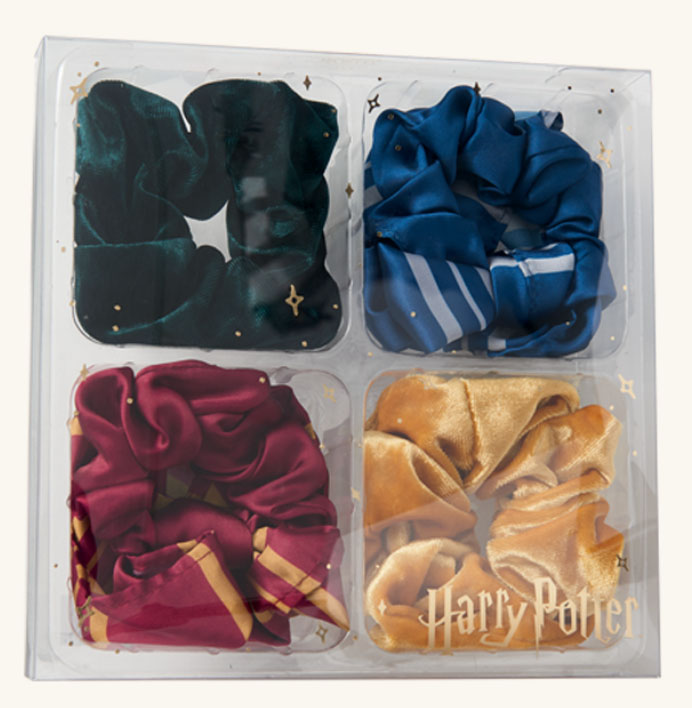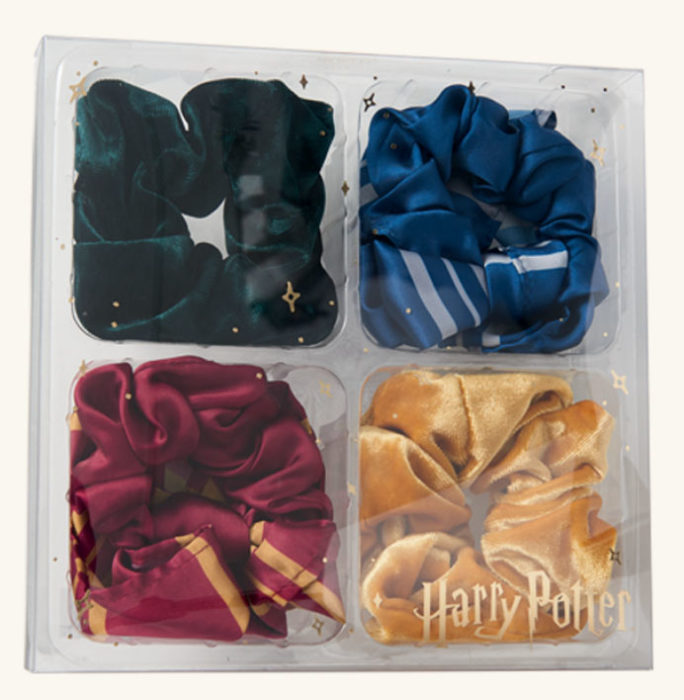 A basic accessory so that your hair does not get in the way when you try to practice your enchantments. You can find these cute scrunchies in different colors and you can use them in the most chic you can.
Liquid illuminator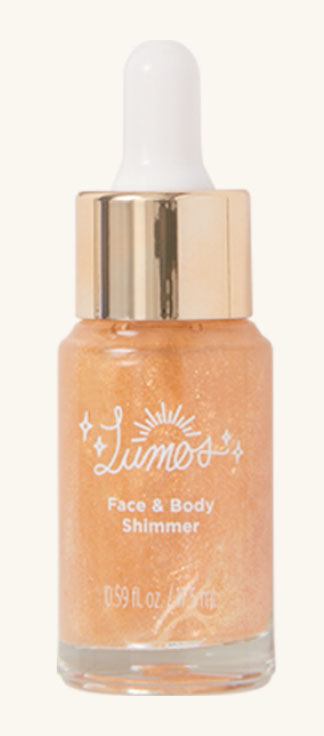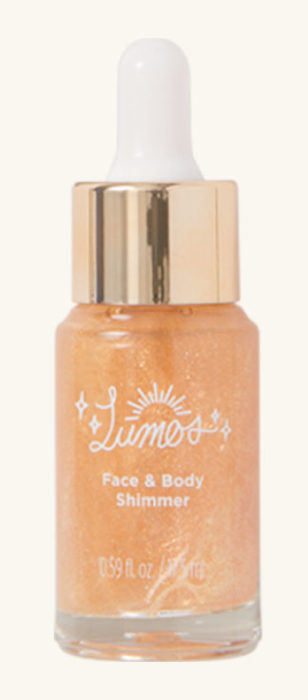 This precious illuminator reminds us not only of the 'lumos' spell, but also of the deilluminator that Dumbledore gives Ron as an inheritance. Do not hesitate to give your skin that touch shiny that everyone will fall in love with, although to buy it you will still have to wait a little.
Cream blush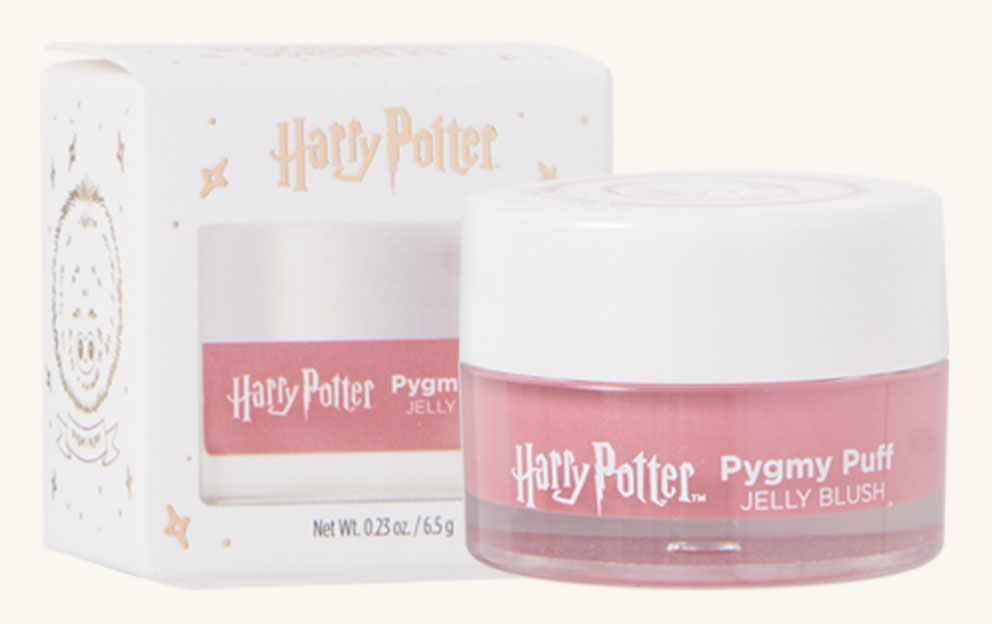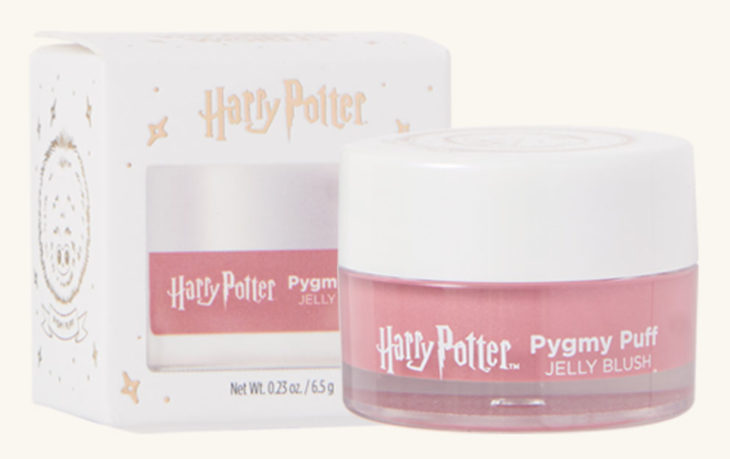 Give your cheeks that pink touch we all love, and make this baby your favorite blush, which is inspired by Ginny's creatures, the Pygmy Puffs.
Face masks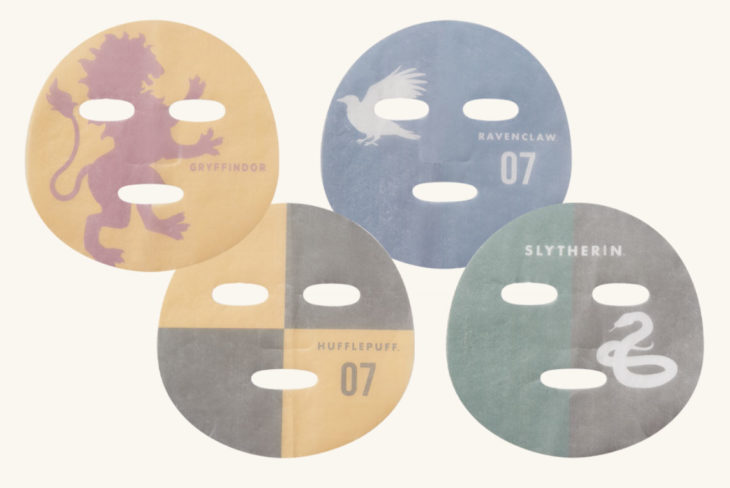 After an arduous Quidditch match your skin is dehydrated, so these masks will be the solution to your problems; the one from Gryffindor has bamboo charcoal, Slytherin offers us a great dose of aloe vera, the one from Hufflepuff contains lime juice and Ravenclaw a touch of pomegranate, all to make your skin healthier than ever. We can't wait to make them available!