The influencers They always show off their purchases, but what they are most obsessed with is showing the garments, accessories and everything related to the Gucci brand. Some even wage war on products to see who has the most expensive or the latest collection. Obviously this is something that Gucci entrepreneurs love, because that way they manage to advertise without investing too much.
Although of course, they also have to think of new strategies and the most recent one has left everyone a bit confused because it has too much creativity. The brand has launched virtual tennis shoes that you can buy for a modest amount. Apparently they are thinking of those who cannot buy physical tennis shoes. Uff, what a deal!
Lets go shopping!
According to information from the portal Bussines of Fashion, the Gucci brand teamed up with Wanna, a renowned company for creating footwear and other products that can be manipulated through augmented reality technology, to launch the first virtual shoes. Yes, they basically don't exist, they are just one app.
The Virtual 25 footwear line can be purchased both in the app Gucci and Wanna Kicks for a small amount (aha). You just have to enter the platforms, find the footwear, which by the way was designed by Alessandro Michele, Gucci's creative director, ask for the one that suits you and try it on using various filters.
Yes, you have to pay for them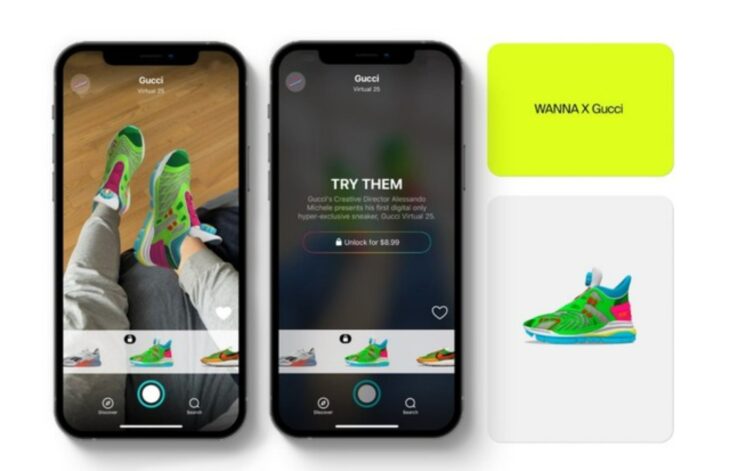 Before they leave the virtual store, you have to pay no more and no less than $ 12. Then you are shown what they would look like in real life. If for some reason you don't like the model, then you buy another filter and you already have a new pair. This is how you fill your wardrobe with pure Gucci tennis shoes. Terrific, right?
Network users don't know what to think
Gucci's strategy is to reach the youngest to buy its products, but perhaps they are not doing it in the right way, since there are already comments on social networks that are not very optimistic.
However, if you are fan of the brand, then yes you can buy them and give yourself that taste.