One of the most successful series in recent weeks has been, without a doubt, The Queen's Gambit, a Netflix original title that tells the story of Beth Harmon, a prodigy who battles addiction while seeking success in the world of chess.
Set in the 1950s and 1960s, this series has also managed to attract attention thanks to the costume design created by Gabriele Binder, which reflects the culture of America during the Cold War era.
Each outfit reflected the evolution of the character
Based on the novel by Walter Trevis, this miniseries has managed to captivate viewers with its inspiring story and also thanks to the impressive designs that the protagonist wears during all seven episodes.
Everything was designed as Beth matured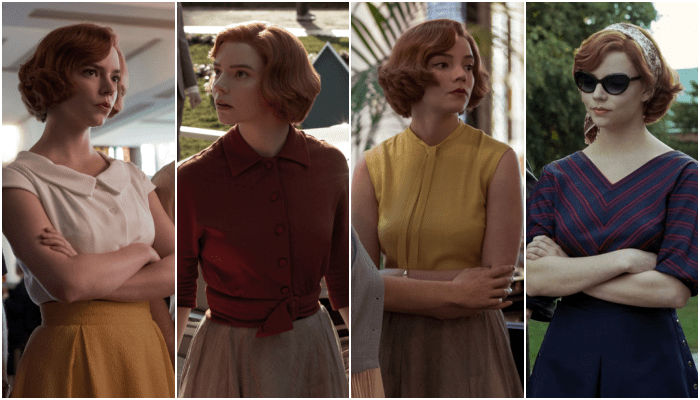 One of the characteristics of the protagonist of this incredible story is her love for fashion as well as the style that she creates as she becomes a successful and acclaimed chess player.
Dresses, round collars and neutral colors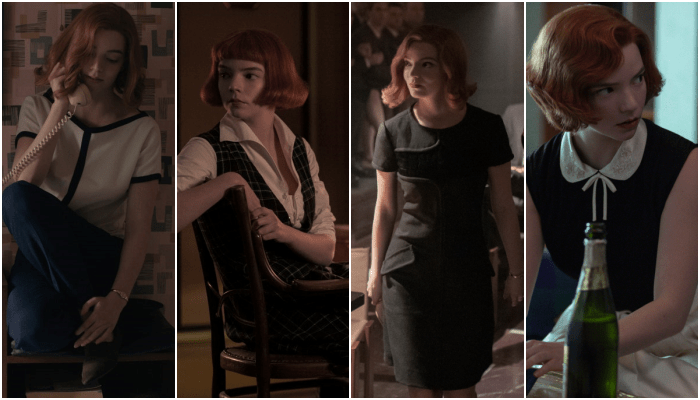 English collared blouses, wide skirts and silk scarves are some of the key pieces in Beth's wardrobe, creating a fashion that is causing a stir.
Hair and makeup was also evolving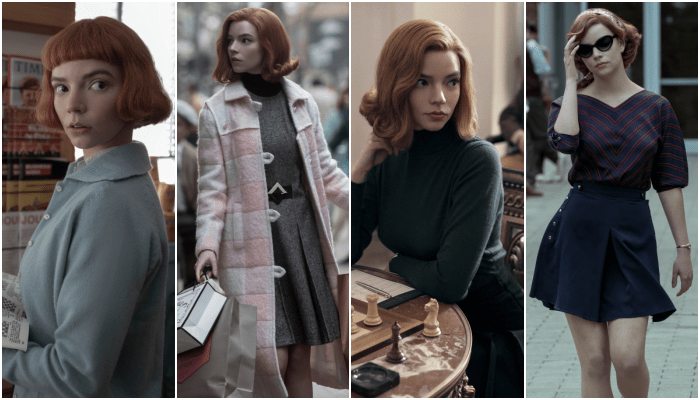 Beth's personality had a lot to do with designing the costumes, because as the story progresses, we can see her desire to leave the past behind and want to avoid facing her inner demons, focusing both on chess and the way in which the others saw it.
Each piece has a classic and elegant design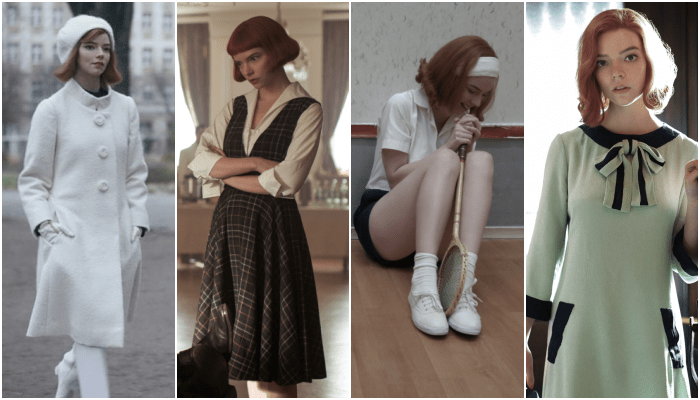 Like Devil Wears Prada, Sexy And The City or, more recently, Emily in paris, the outfits featured in this series have become a huge hit and it is one of the reasons to love the series even a little more.
So if you haven't seen yet The Queen's Gambit, now you have a very good reason to do it and, like many, fall in love with fashion vintage of this great series.