Maybe Disney + broke our hearts by canceling the new version of Lizzie McGuieBut the beloved Disney Channel series came back in another way. Colourpop brought Lizzie back, only in our makeup bags instead of the small screen.
The new Disney Lizzie McGuire collection is a celebration of everything we loved when we were teenagers. The complete line has designs inspired by the iconic series and the fashion we used to wear back in the 2000s.
Color, shine and super two thousand designs
Last Sunday, Colourpop began to give clues about a mysterious collaboration on its Twitter account, accompanied by a pink image with the Disney Channel logo. But after posting different hints and keywords for them to fans You will guess, the entire collection was revealed.
Grab your ankle bracelets, hair bows, and butterfly clips! Time to repeat outfit! 💖🌸🦋 Can you guess what our next collaboration will be? 👇
For a spring full of looks retro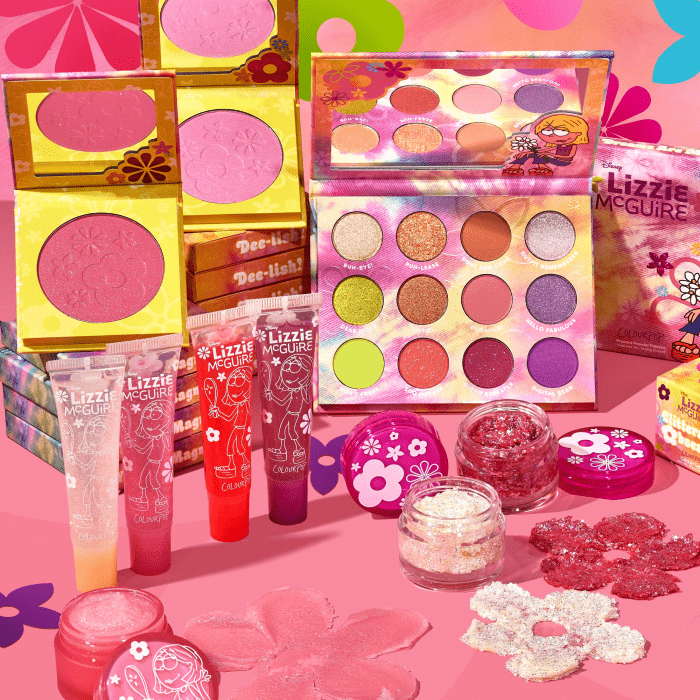 This incredible special line has 12 shades in a palette called "What dreams are made of", 1 lip scrub, 4 lip glosses, 2 gel shadows with glitter and 2 compact blushes. In addition, it has unique names, such as a shadow called "Sing with me, Paolo" and "Dear diary."
Reactions on social media have led to fans to ask if it would be possible for those born in the 90s to have access, first of all, to this collection. Even so, Colourpop announced that on March 26 the makeup line will be available to everyone in its page official.