Sara Putho is a blogger who promotes a healthy life based on exercise, good food and tons of self-esteem, and has become famous for her criticism of the fantasies that social networks sell us.
The comparative photos between the expectations of Instagram and the reality that Sara shares seek to convey a strong message: not everything you see on the Internet is real. For her, security and healthy self-esteem are what make us beautiful.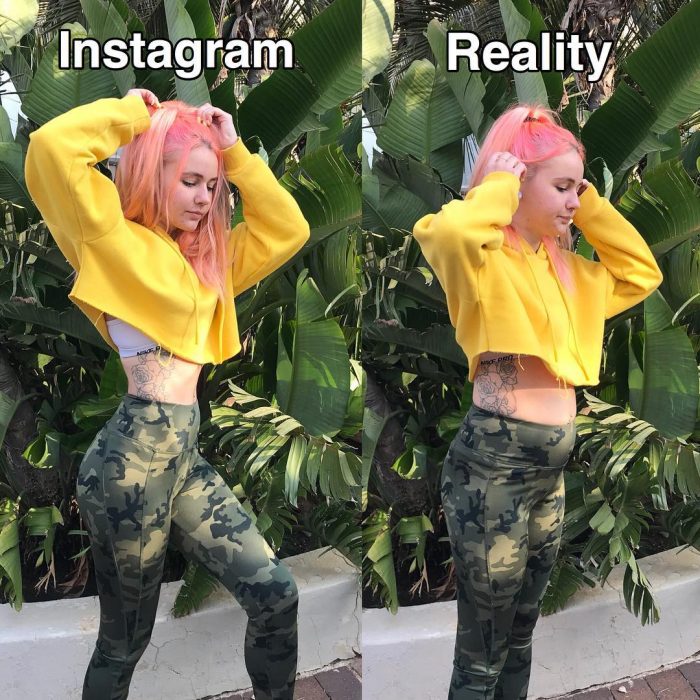 The secret is in the pose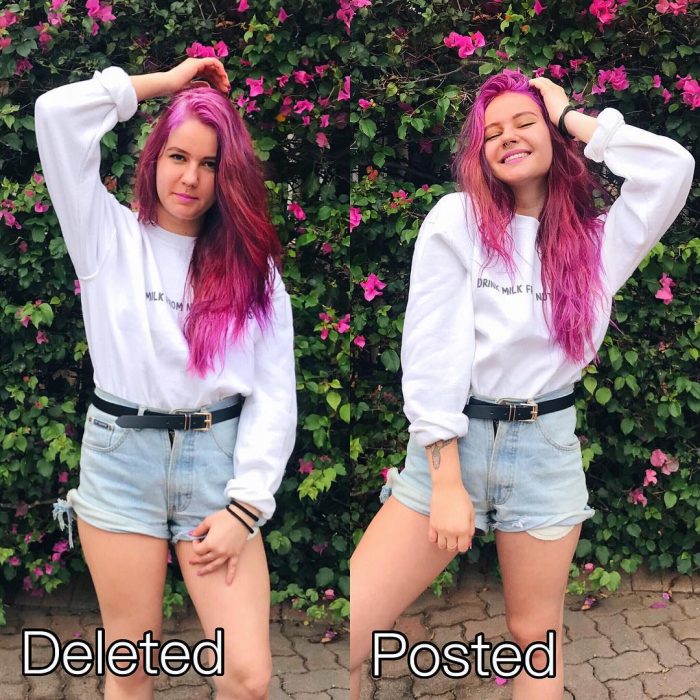 Instagram is known for its perfect girls of curves in precise places that are always safe and proud of their fitness body, which they boast with clothes that seem painted. We do not deny that they look amazing, but not everything is 100 percent as seen and many help themselves with certain poses to accentuate or hide some parts of their body.
It is very crazy how certain movements and positions can make our body look diametrically different. We want to reach an idea of ​​perfection that does not exist.
The truth behind each photo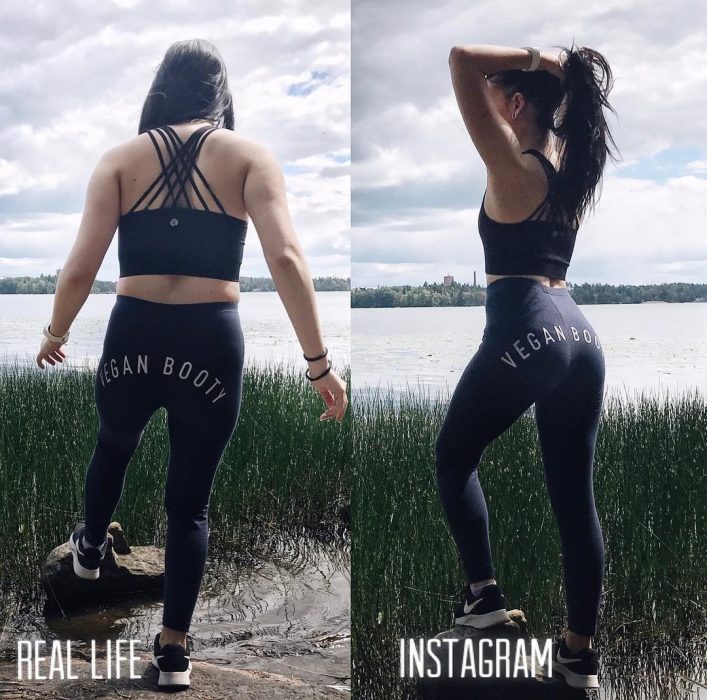 In her photos, she is happy despite the rolls on her back and not having a flat stomach and gives us the feeling that she is a self-confident person, but as she herself said, there are days when She feels in her better mental state and her body makes her feel bad.
We all have days when we only see the negative. Sometimes I feel bad for not getting that 'perfect' photo for Instagram because I'm not as thin as I used to be. There will always be ups and downs, we do not expect to be always happy with what we see, but your body and your feelings are normal and acceptable.
We are our biggest criticism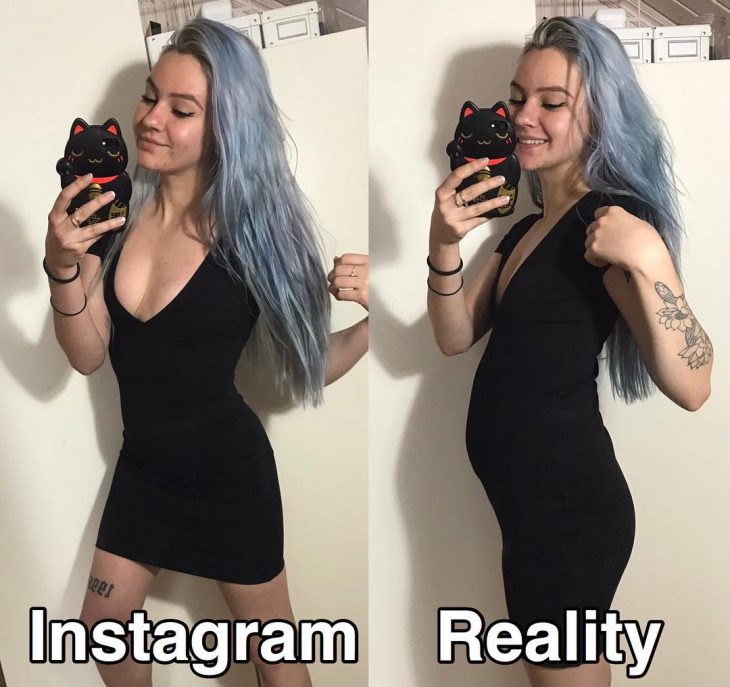 It is undeniable that we have come to see clothes that we love on the mannequin of a store and immediately we thought that it would look great to a thinner girl or that we will afford to buy it "when we lose a few sizes".
The little belly we all have is one of the reasons why I avoided putting on tight dresses, I did not want to look fat or pregnant. It's time to accept two things: the bellies are normal, and nobody pays as much attention to the way we see each other. Sometimes we are too critical.
Do not miss incredible moments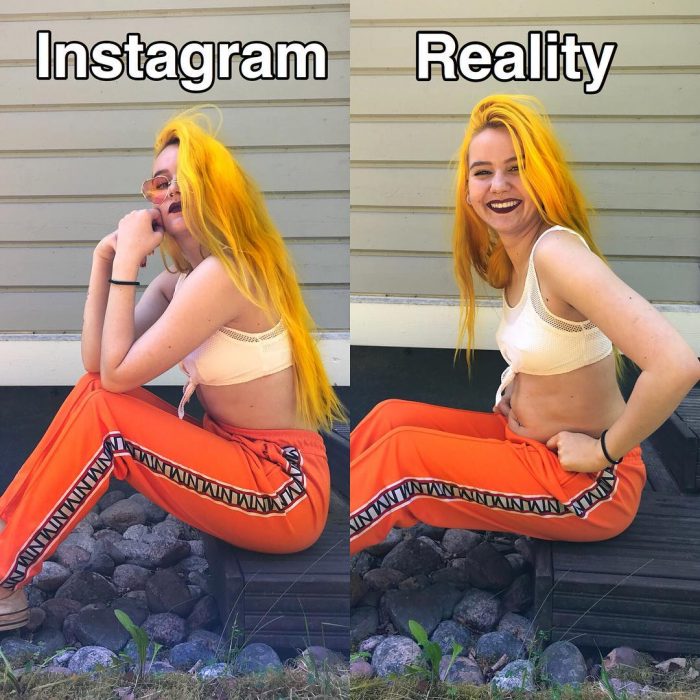 How many times have you erased a photo of an incredible moment just because you thought you looked bad? because you thought that that selfie on the beach did not favor you? because your friend looked great and you ugly ?, because your boyfriend Did not you take your best angle during that anniversary date? Think of it this way:
The negative things you say would not tell your best friend, so why is it okay for you to feel bad about yourself?
It's just a number on the scale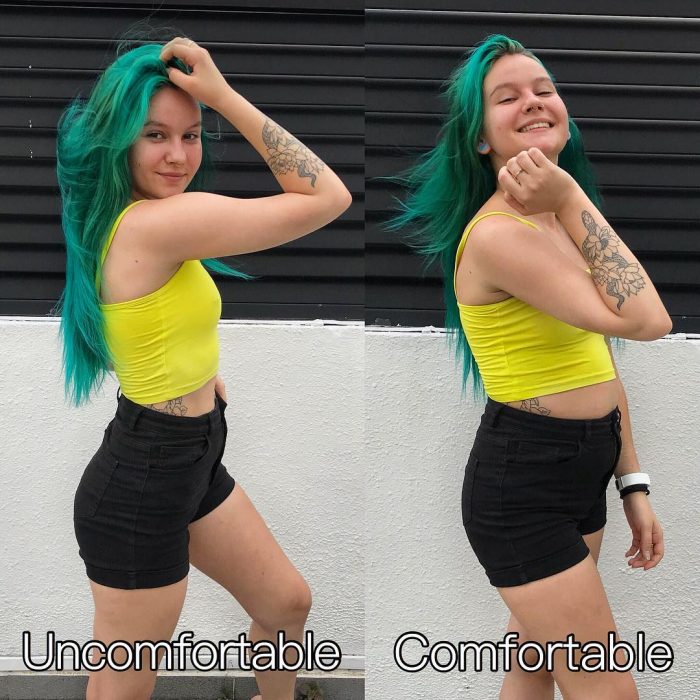 Despite the fit style of Sara, she does not encourage her followers to go to the gym or to diet to have the body of heart attack that many other bloggers promote, but to have a healthy body and mind, because self-esteem is more important than the number on the scale.
Nobody is perfect from all angles, and the angles of each person vary. Do not skip a meal or train more to 'look good on the weekend' or 'get perfect in the picture'; There will always be an angle that will not favor you and make you feel bad. Just relax.
Be good to yourself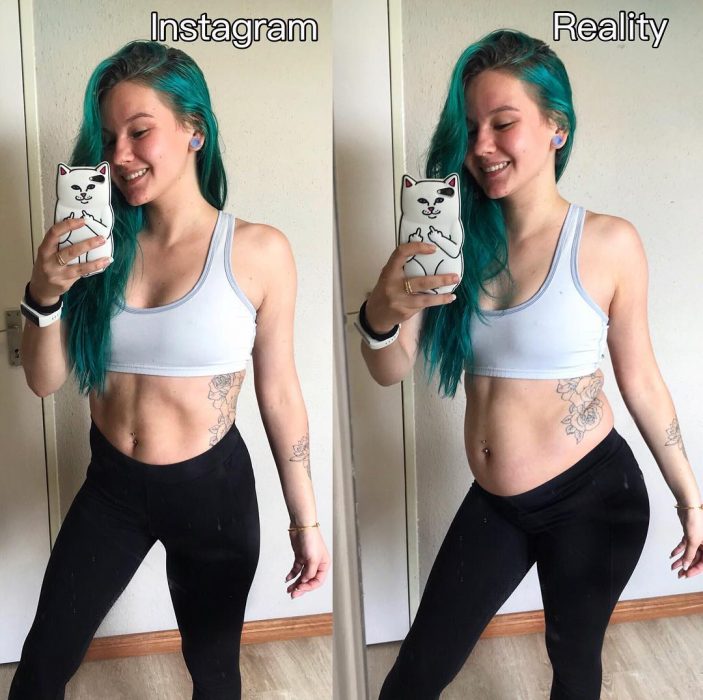 In her photographs, she uses hashtags like #bekindtoyourself (be nice to you) #bodypositive(positive body) and #loveyourbody (loves your body) to spread her message.
I do not say that we stop sharing photos with which we feel good, if you like them, share them! What I'm saying is that we need to stop comparing ourselves with other people. Love your face and your body and do not care about anything else.