Do tattoos make men more attractive and interesting? What are the best tattoos for men or which is the most suitable?  Which tattoos do girls like or which ones are in fashion? Do you want a new tattoo for yourself or is it your first tattoo, but you need guidance?
Small tattoos for men
In small tattoo themes, women actually use them much more than boys. But that does not mean that many prefer it and look great. If you like these, I recommend doing it on your neck or wrists.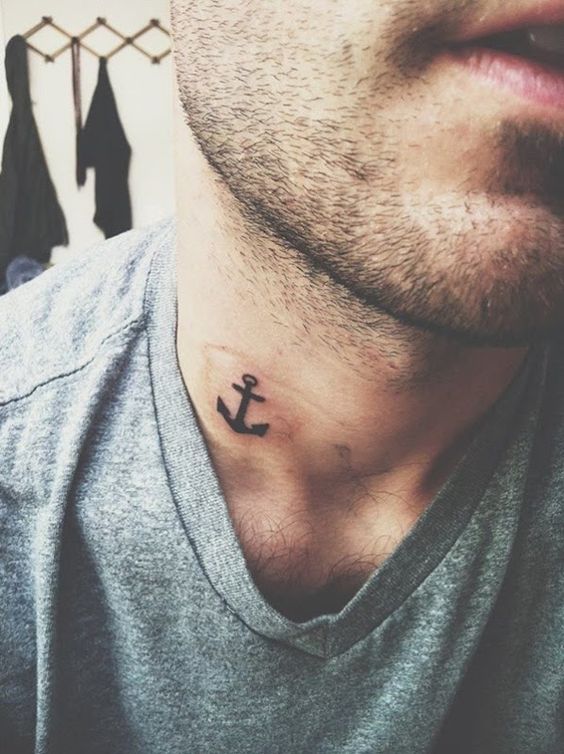 The preferred area for small tattoos is the forearm, mainly on the inside. It is ideal for making lace tattoos, phrases or names of loved ones.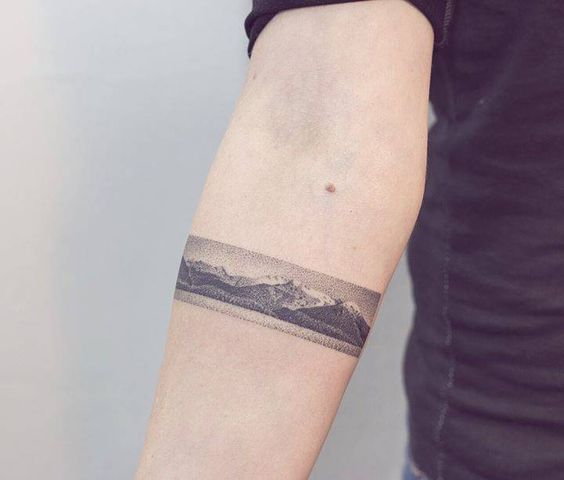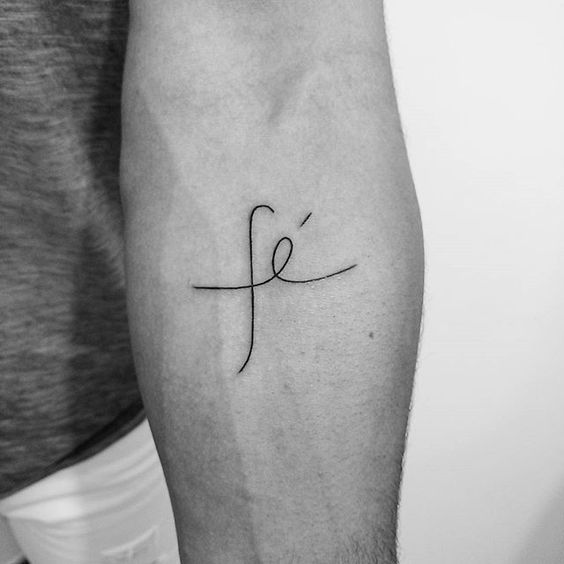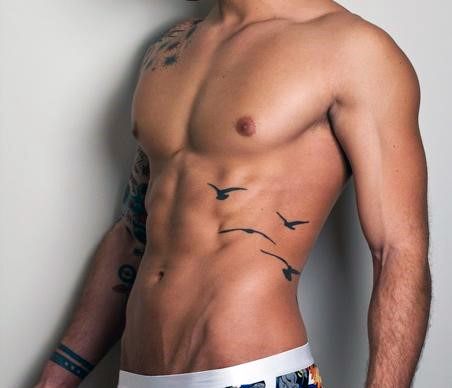 Using Roman numerals or special place coordinates is a good idea you can do.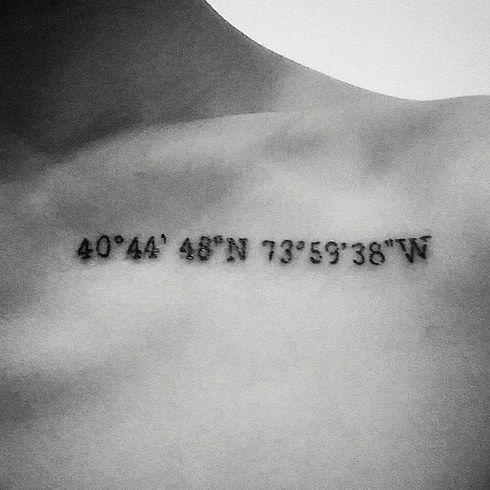 Finally, on the wrist, you can make small details that identify you and that every time you see you feel proud.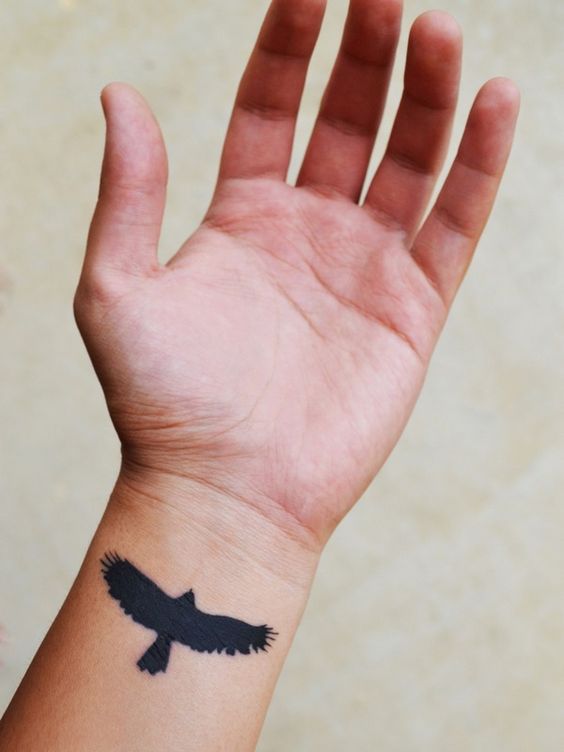 The best places on the body to get tattoos on men
The best tattoos are those that are in the perfect place, that's why I want to tell you about each space on your body that can be a good candidate.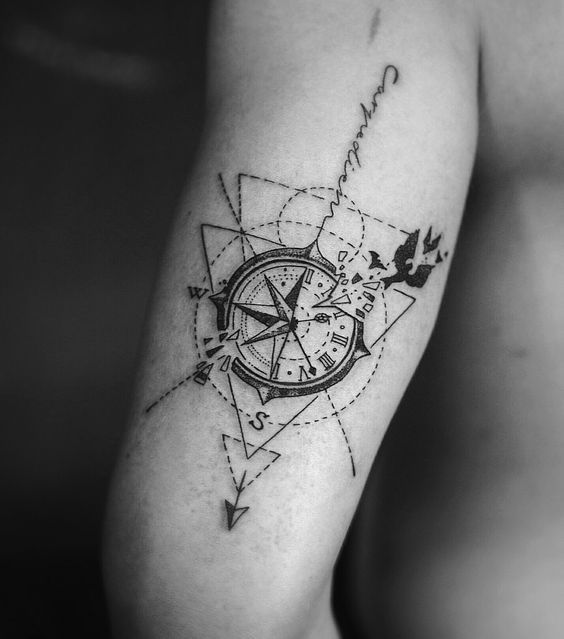 Arm and shoulder tattoos for men
The arms are the preferred place for men to get a tattoo. It is the place where they least hurt, its ample space and you have the possibility to show it to everyone, these are the main reasons. You must choose whether it will be a single tattoo or a set that will have a relationship. So what tattoo on your arm?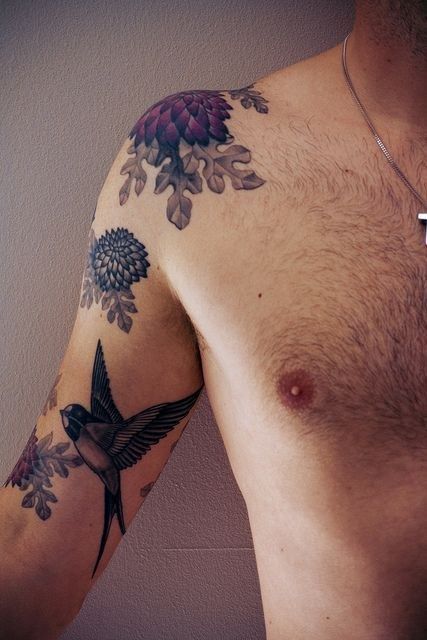 First, something to do with you. Something to convey your message. The first most used reason is related to the family, to good memories.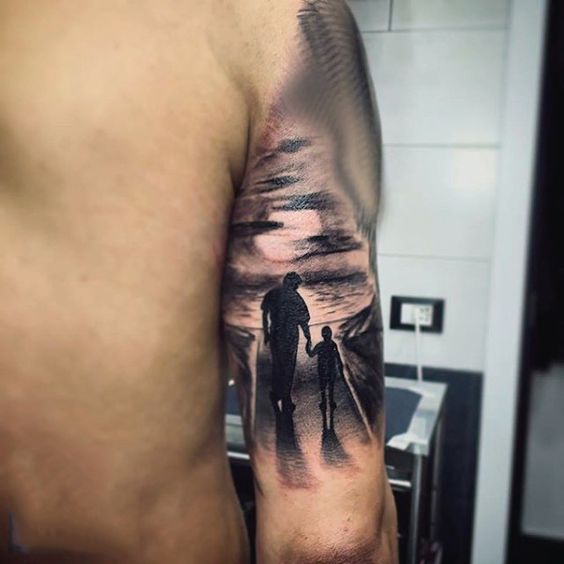 Children are something special and an original idea is to carry a memory of them in our body. As a message of our love for them.
If you want to see more: Ideas for Original Tattoos with Meanings.
Let's continue with the other types of tattoos for men and don't forget that we leave links where you will find many more specific collections.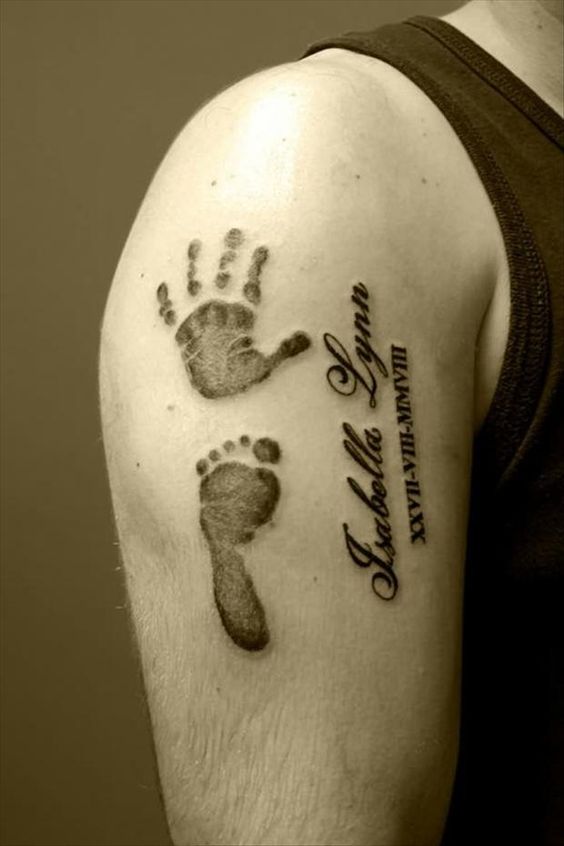 Then there are animal tattoos for men, for their broad meaning. You choose an animal that has to do with you and you apply a very trendy style like this.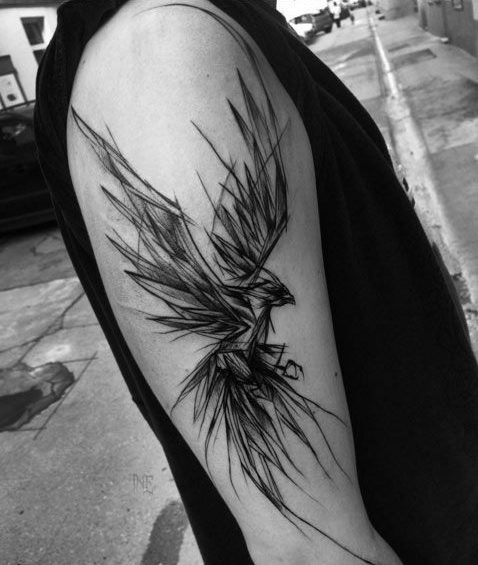 If you consider yourself a leader and with great force, an enraged lion tattoo on your arm is very original. This tattoo has several meanings: bravery, leadership, strength and courage.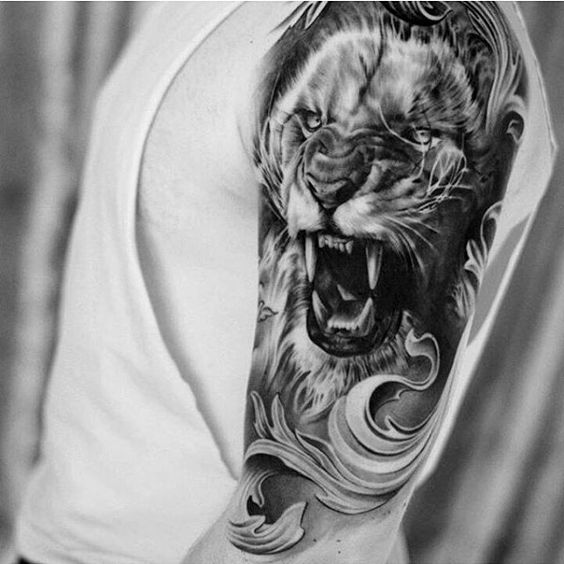 Another trend is realistic or 3D tattoos, where with the use of colors you can achieve true works of art.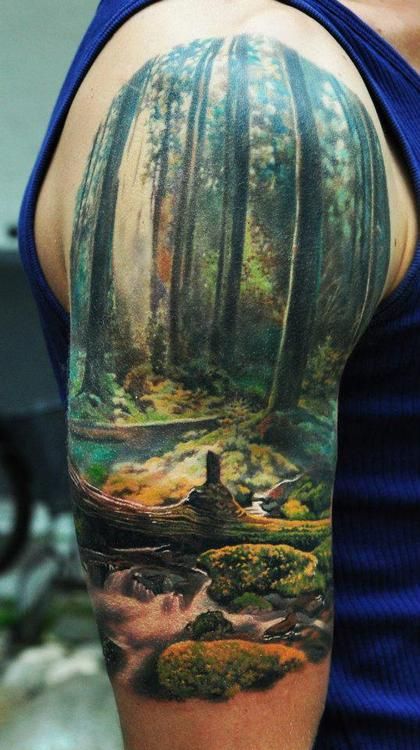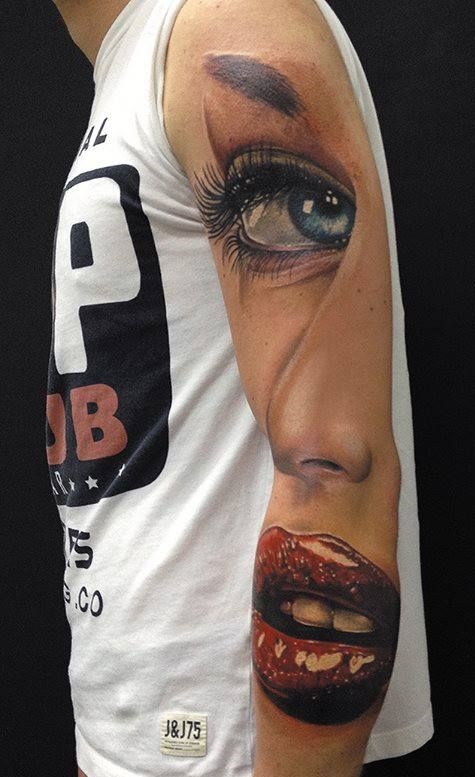 The other variant is to think of something bigger. In this example, for very masculine and original tattoos, your tattoo starts on the back and ends on the wrist.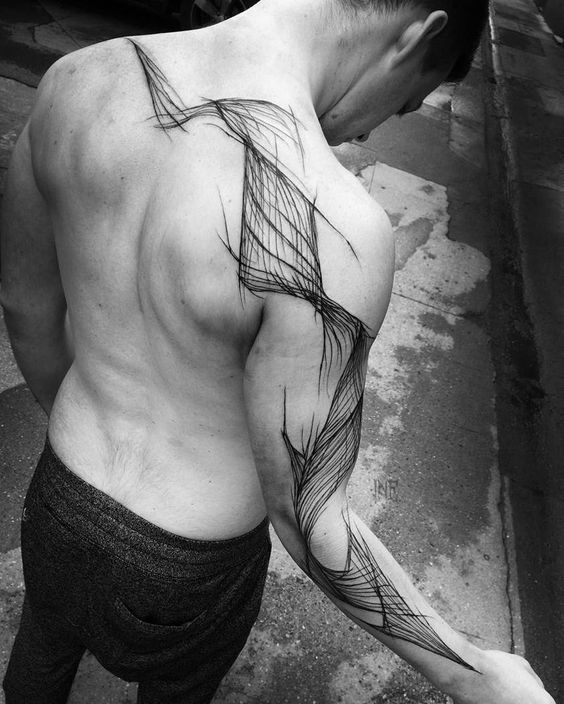 The sets that come from the shoulder, covering it in its entirety and reaching the nape of the neck, transmit force and power.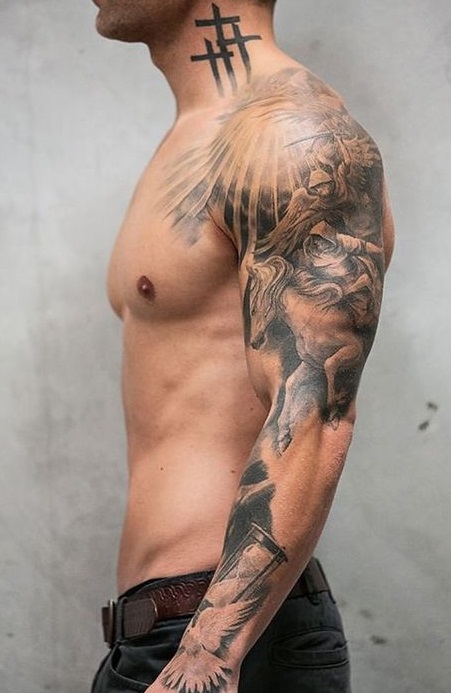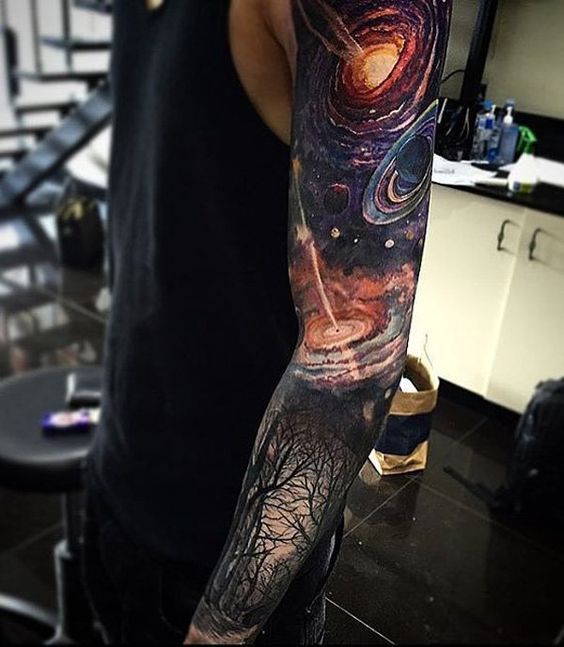 Tattoos for men is a reason to show a message, a legacy of its time. Freedom is the most popular topic, and they really like combined tattoos. For men, having a tattoo can be a sign of fidelity towards something that inspires them in life. Let's continue reviewing this catalog of images and good ideas to tattoo on the boys.
>>>>>>13 incredible tattoos very simple but that waste elegance. You will want to become one
Forearm Tattoos for Men
The second most tattooed area of ​​the body in men is the forearm and hand. The themes can be the same as in the arm but are more visible. Wolf tattoos for boys are very popular and their meaning is leadership, strength and freedom.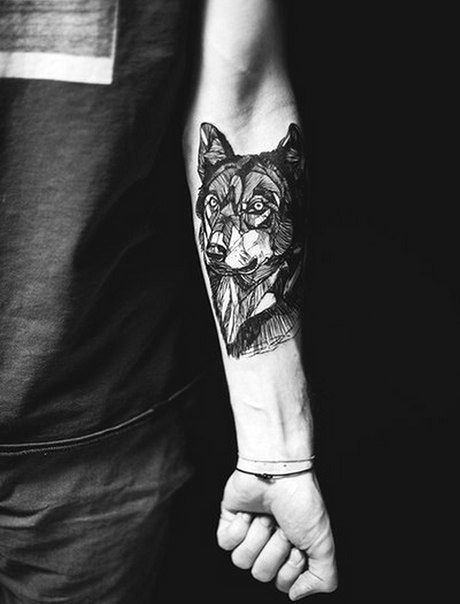 Another example, but in the most realistic and original style.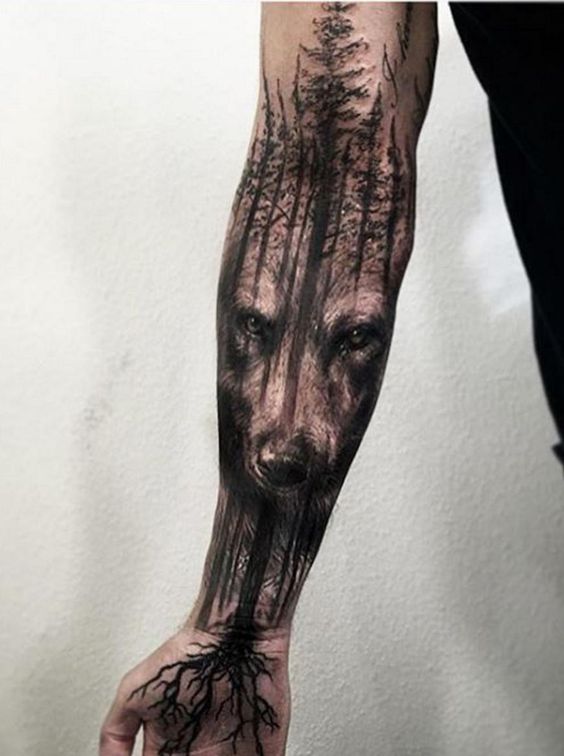 Another current trend is this style of tattoo, it is very unique and cool. Tribes were once widely used, but have now been simplified.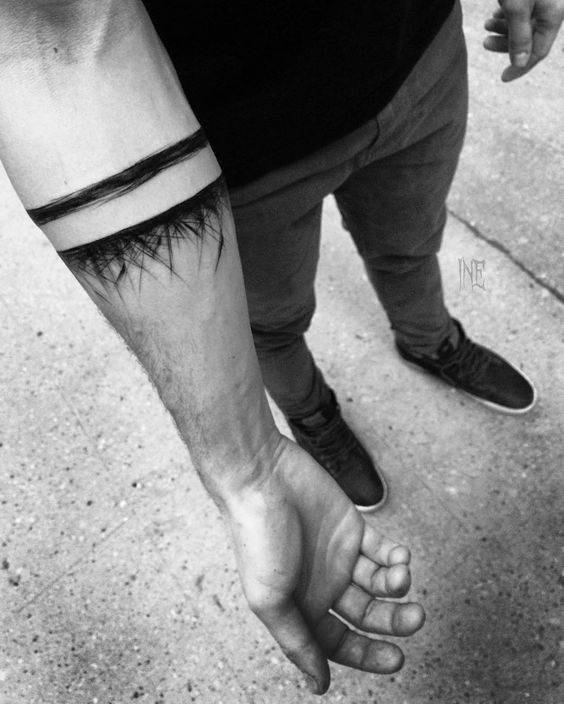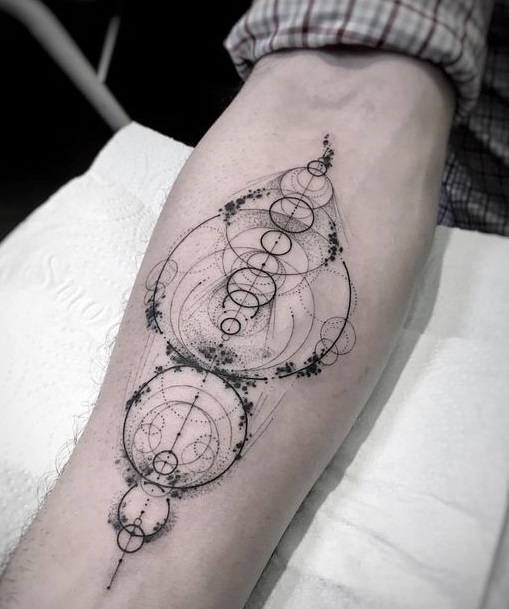 Trending styles include symmetrical tattoos. The flowers are tattooed by men without problems, and even girls love them.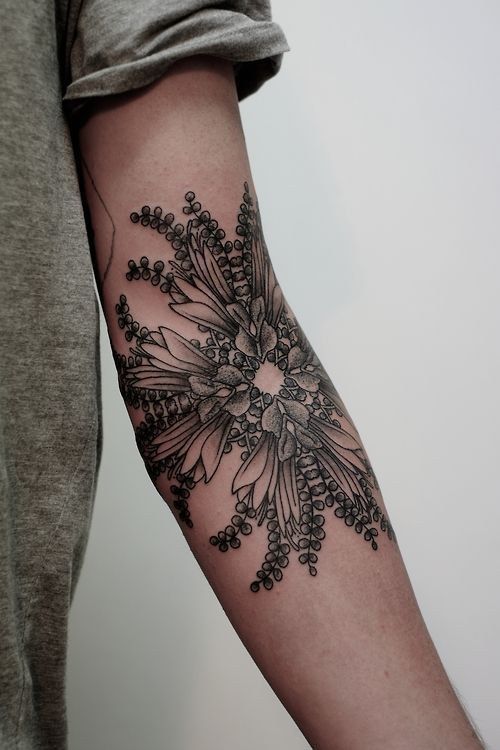 For fans of astronomy and space, these colored tattoos turn out to be a work of art. In 2020 there was a boom with this style.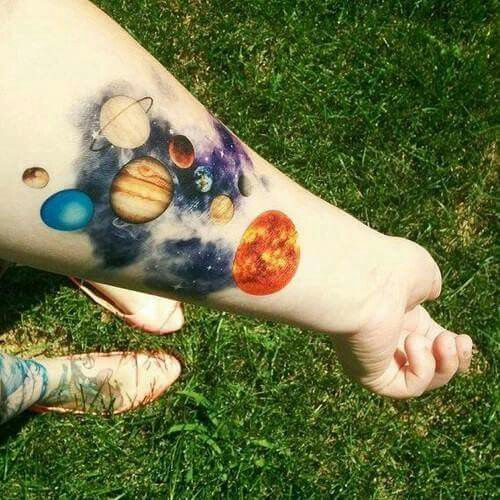 Then there are the bionics or biomechanics, which are tattoos that recreate mechanical parts inside our forearms. This requires mastery of 3D drawing.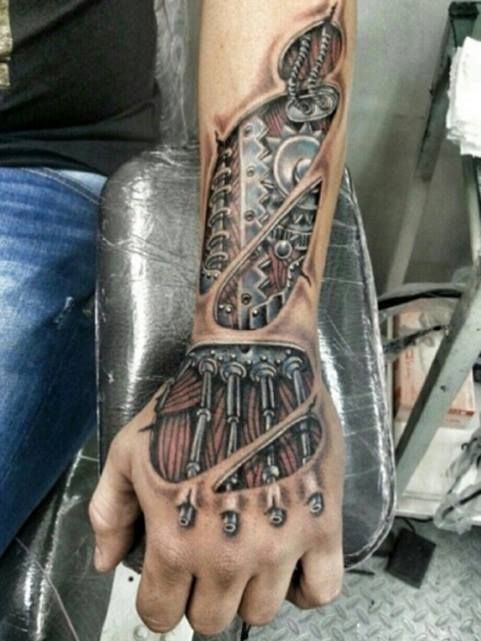 Men also like watches on their tattoos, as a sign of the importance of time and leaving a mark on life.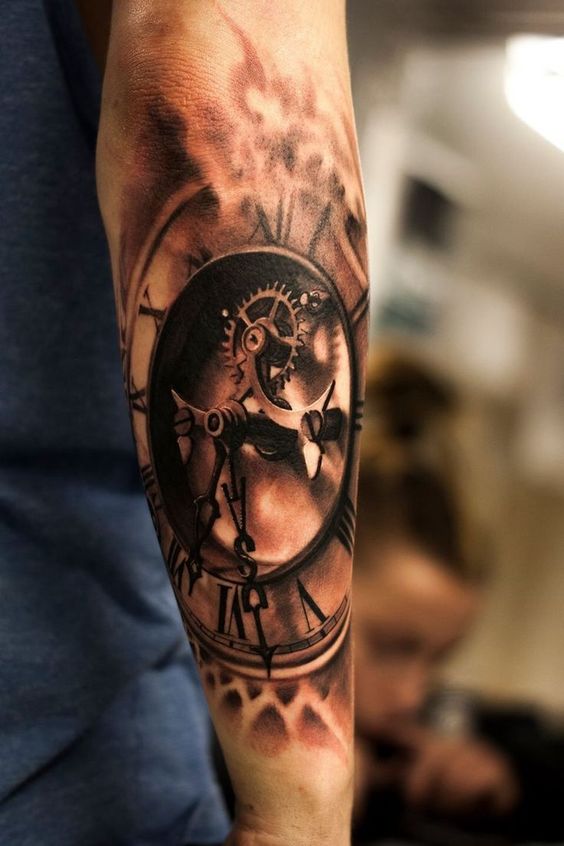 And finally, tattoos on men's hands. Here the spaces are small, but a lot of strength is achieved.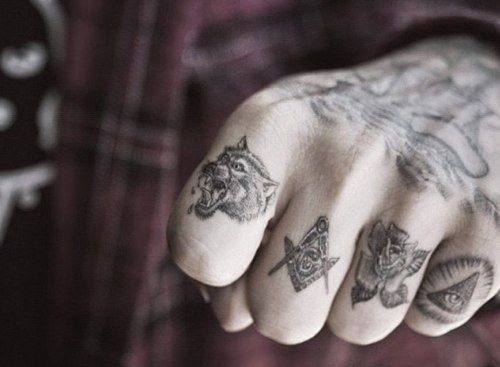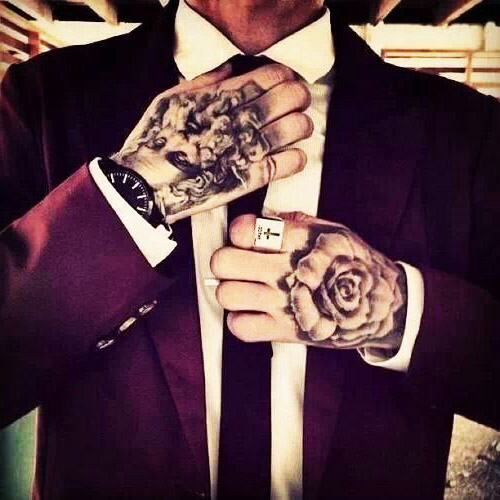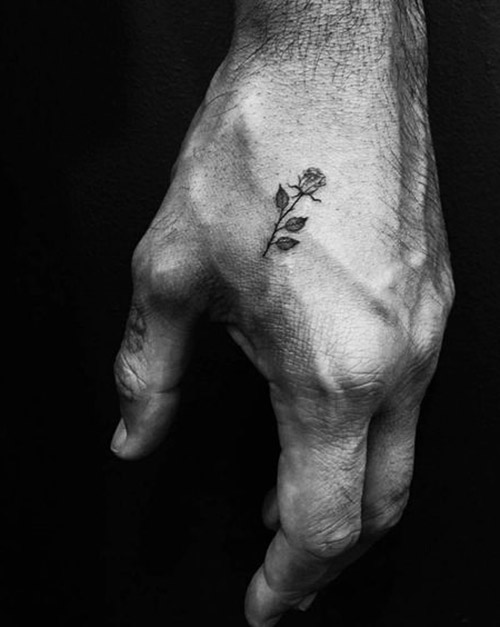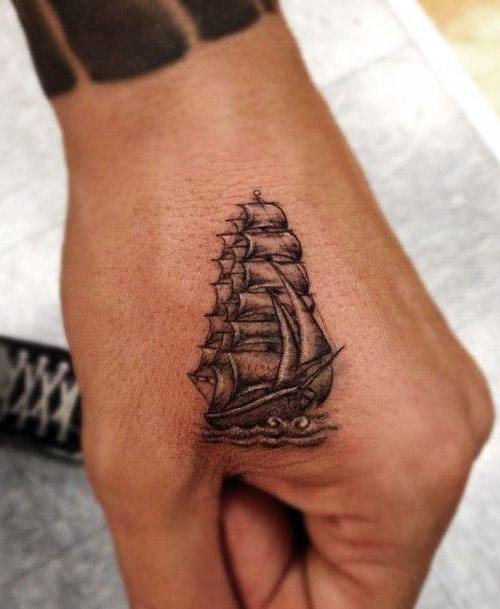 Sexy tattoos for guys on the back and ribs
Continuing through the areas of the body, we now move to the back and the lateral or ribs. This is the ideal part of doing bigger and more expressive jobs. It will be a little-seen, therefore its meaning may surprise.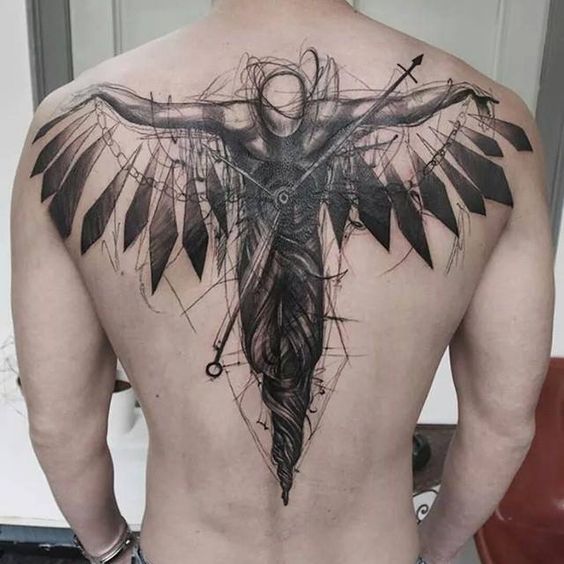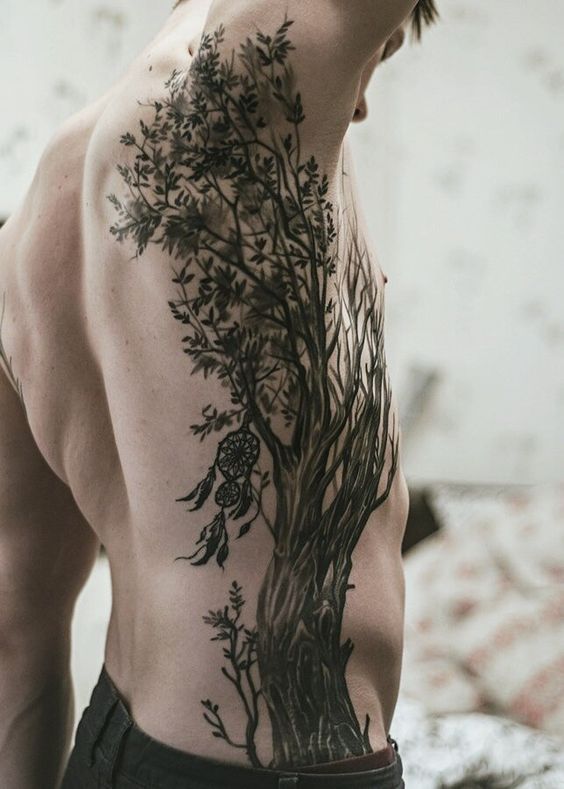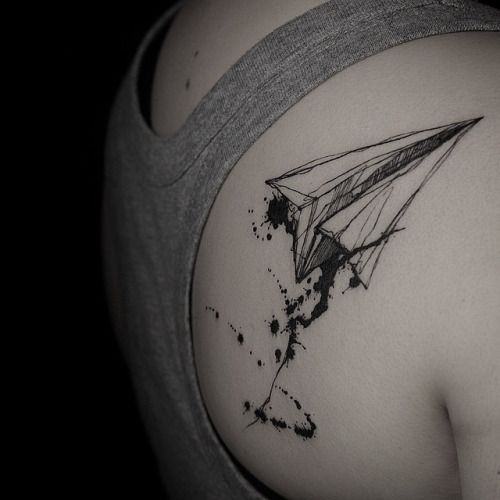 Animals are one of the most recurring themes, no matter the place, a good wolf, tiger, lion or eagle will always look good.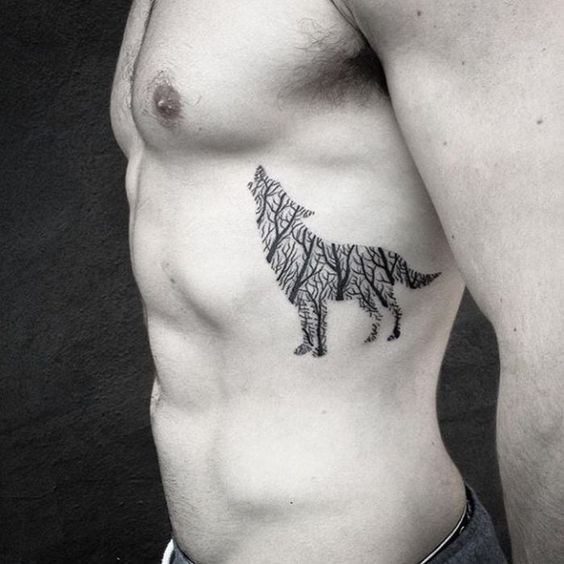 Must Read: Best Meaning Of Angelina Jolie Tattoos On Back
Leg and thigh tattoos for men
Another place of good acceptance and less pain is the thigh. There, men like to make good tattoos. It is a space for something less visible.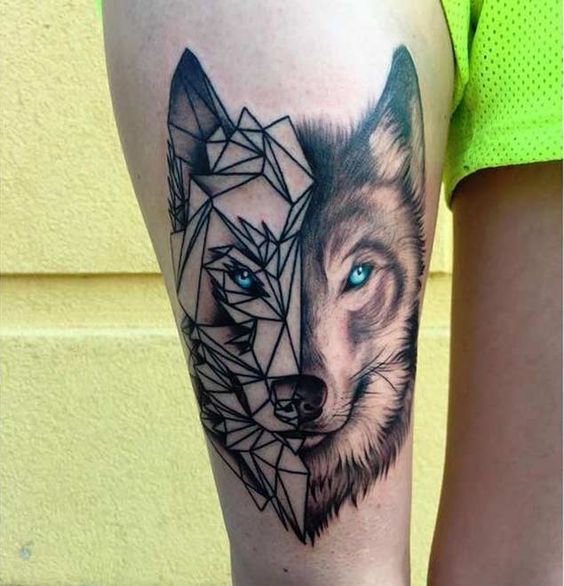 You will see that ships, sailors or the so-called sailor tattoos are very popular with boys. Perhaps because of their meaning as adventurers, fighters, conquerors.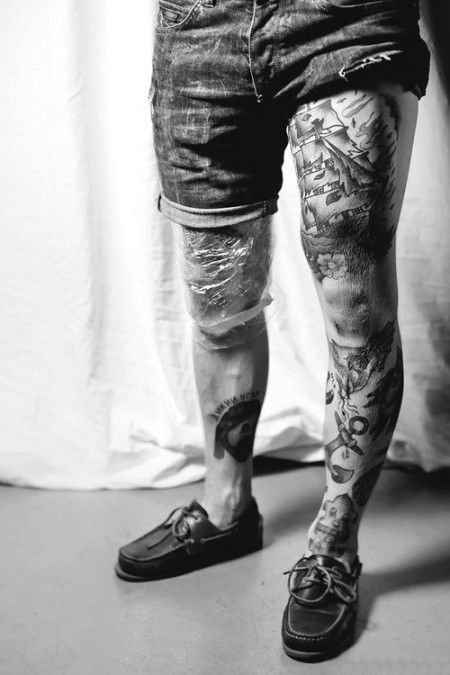 The Maori culture also enjoys wide acceptance today. Becoming a tribal on the legs is a good option, although this native Polynesian does have a good job.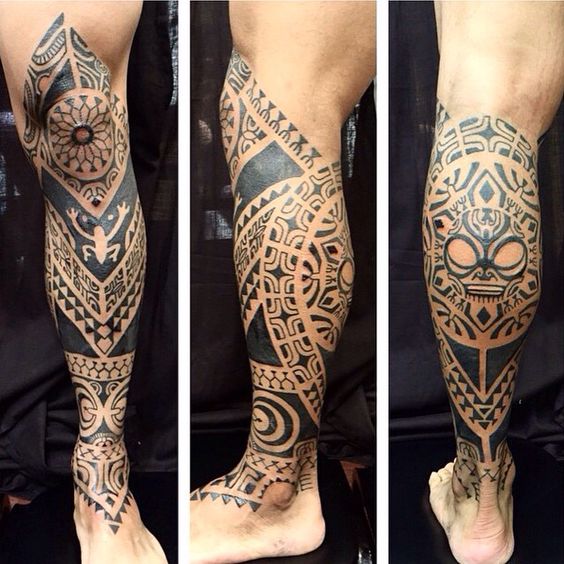 Show all your inner "I" in your work, it is very sexy to discover these messages.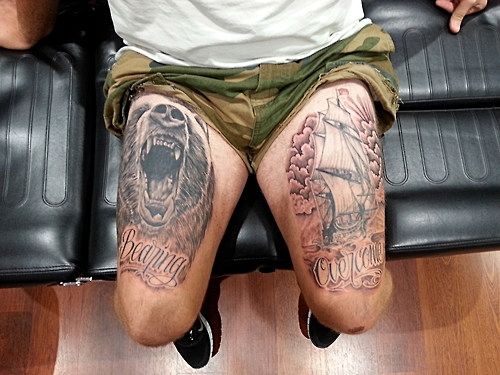 Very sensual chest and abdomen tattoos for men
Finally, the sexiest tattoos on men, tattoos on the chest. It is the part that can most impress intimacy, which is why men like expressive and full of strength things.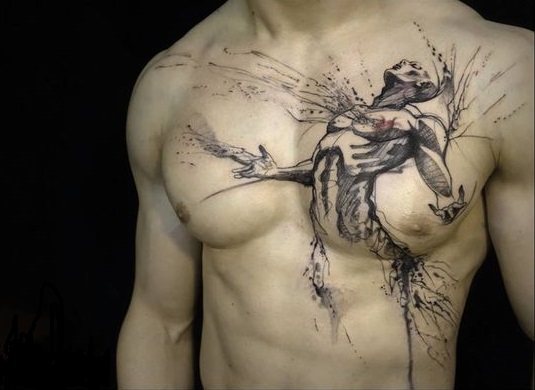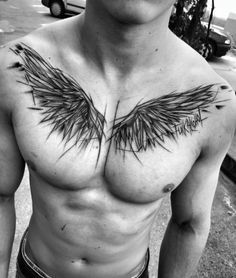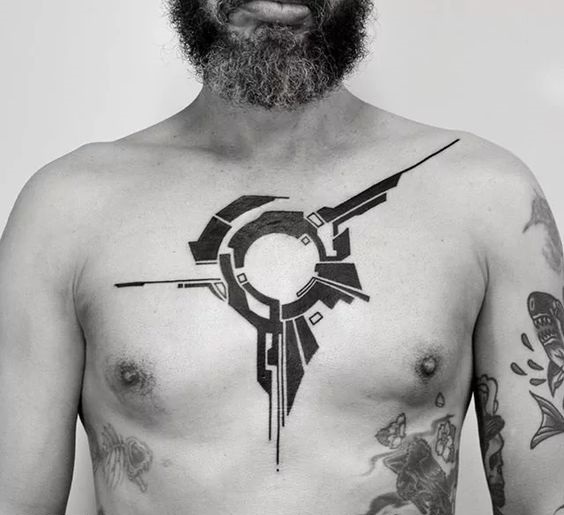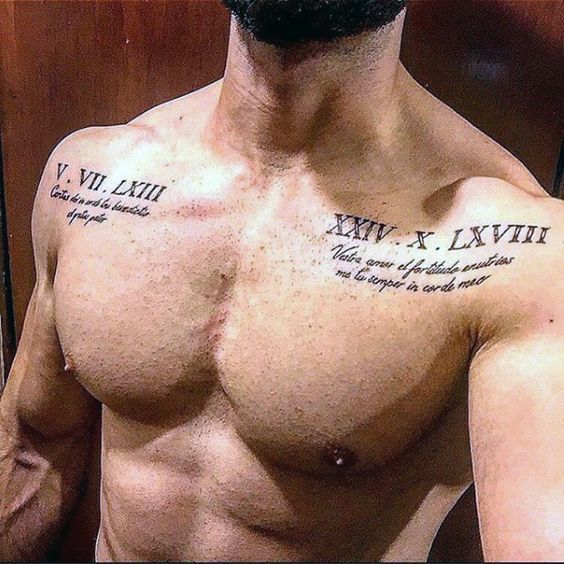 There are more areas that men can choose for a tattoo, mainly the younger ones are innovating in it. But all the previously exposed are the most used. Now we are going to continue with the types of tattoos most liked by men and take a good look at this catalog.
Must Read >>>> 101+ Best Tattoo Designs for Girls with meaning
Catalog of tattoos for men full sleeve
The arm really is the best canvas. For many, getting a full sleeve or full arm tattoo is challenging and motivating.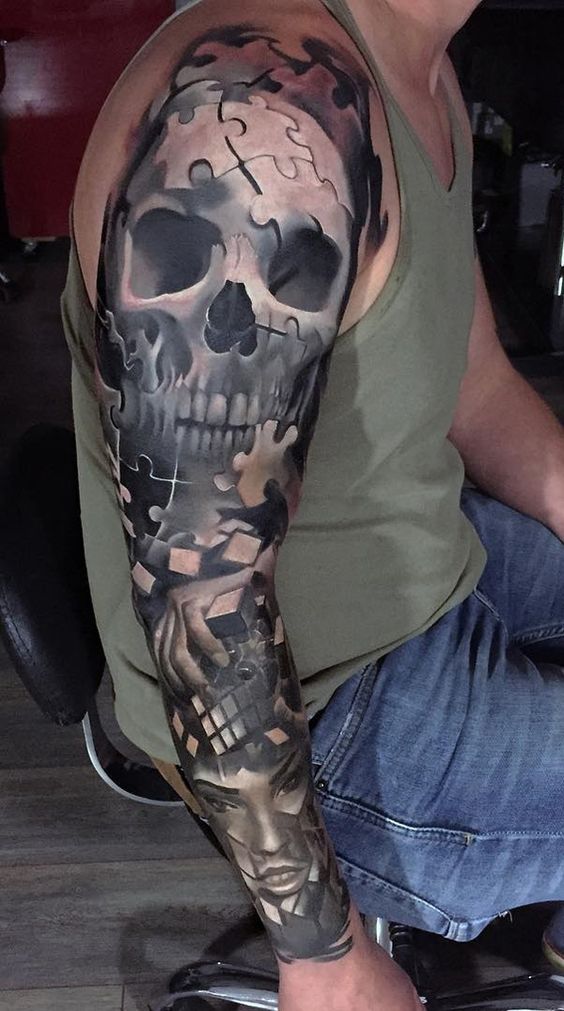 The designs of these complete sleeves must be done beforehand, in order to combine each element in a perfect way. Then you make it session by session.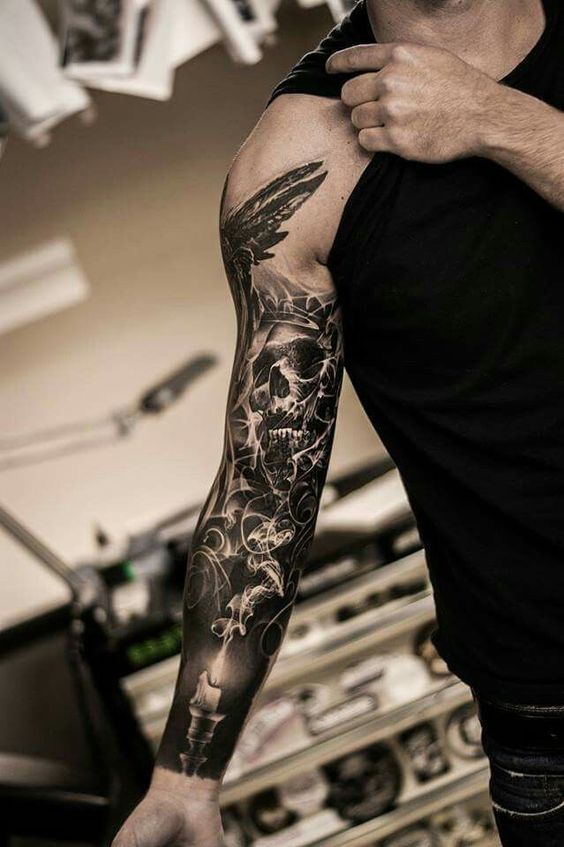 The trend of Japanese tattoos on boys is evident. The use of elements such as flowers or fish and very striking colors is essential.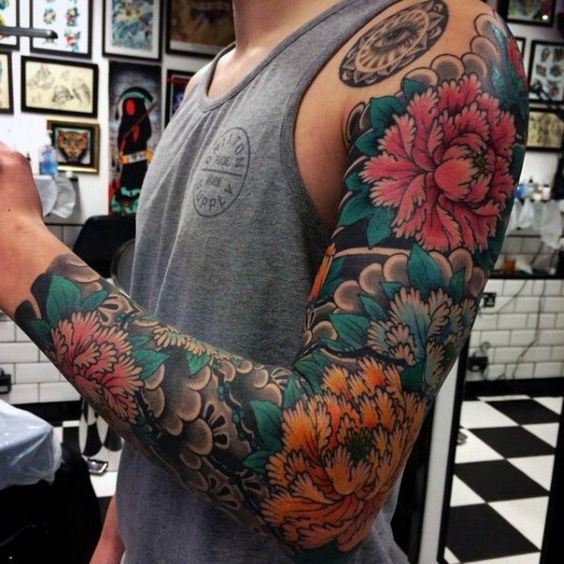 Skull tattoos in their various ways is a highly regarded trend, its message of defiance of life and its courage is evident.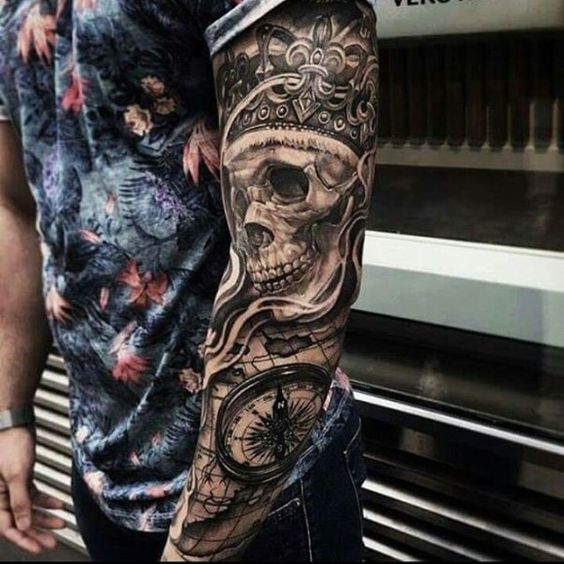 Also, the sleeves that have as a motive the tattoos of sailors, boats, anchors, sails, sea.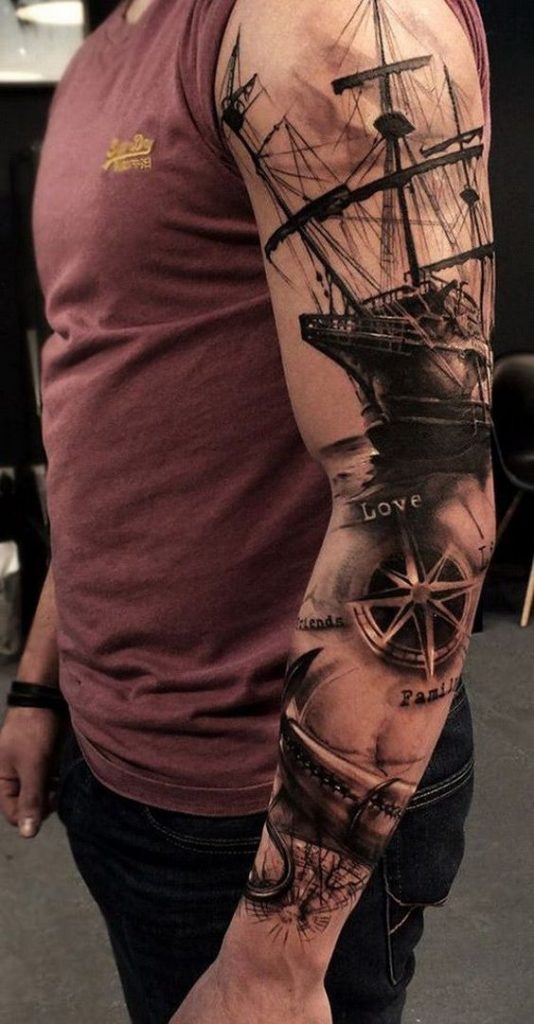 Must Read: 28 Tattoos with watercolor effects that are the coolest thing you'll see today
Tribal tattoos for men
The beginning of the fashion for tribal tattoos for men began with Maori tattoos, which were very fashionable a few years ago. Despite this, it is still preferred by many, since they transmit a lot of strength and beauty.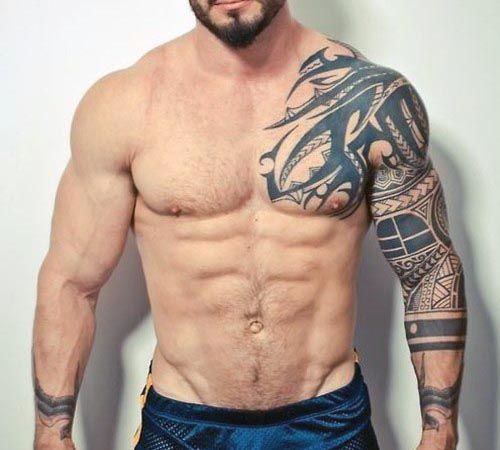 They can be worn anywhere on the extremities, such as the legs, arms, and wrists.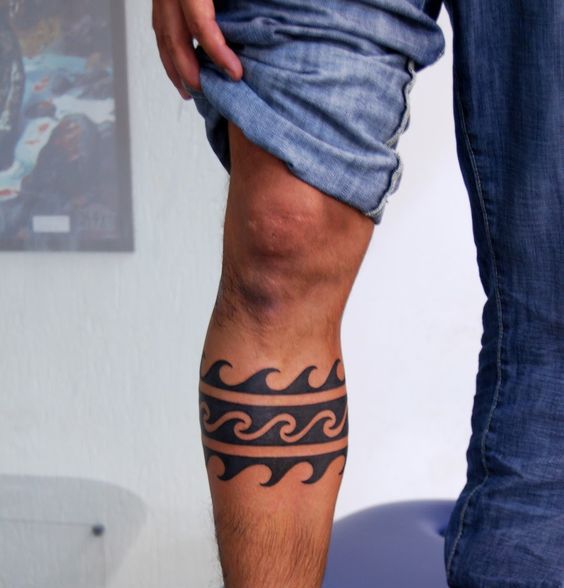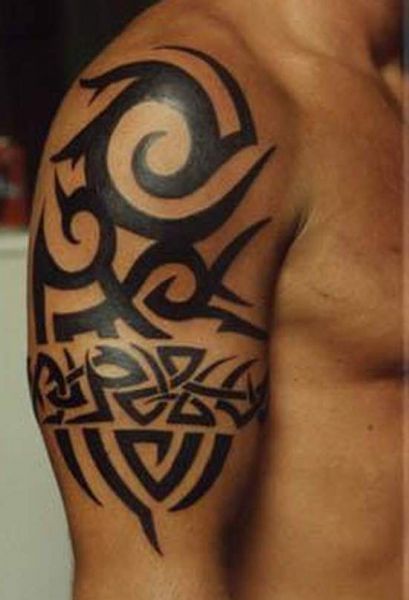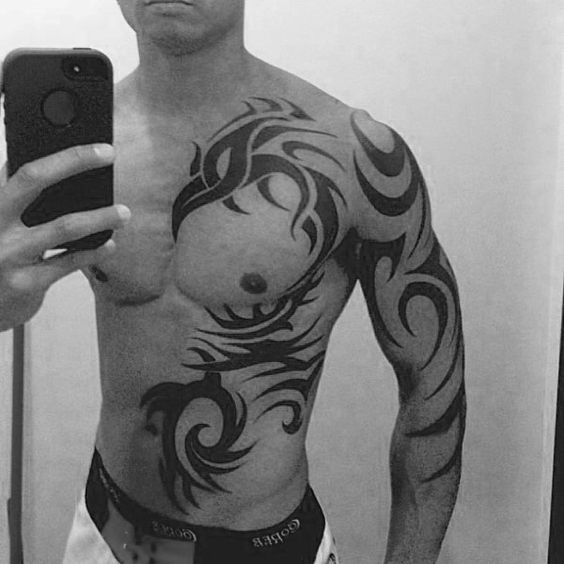 Phrases of tattoos on the arm for men in Spanish
This is the space preferred by the boys for tattoos with phrases, their arms. In this we can tattoo the name of a loved one, it can be your children and/or parents. Also motivational phrases in your language. I show you some. 😎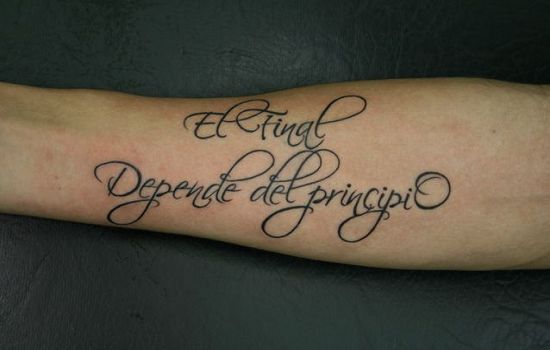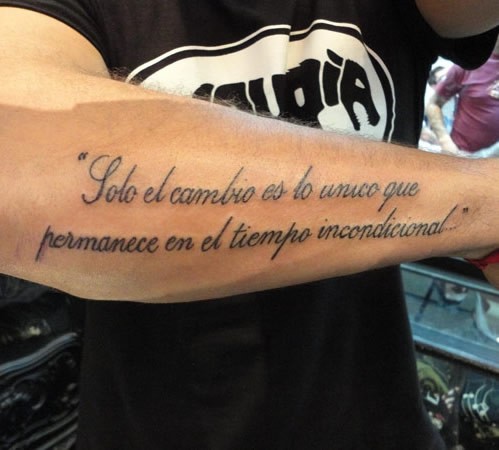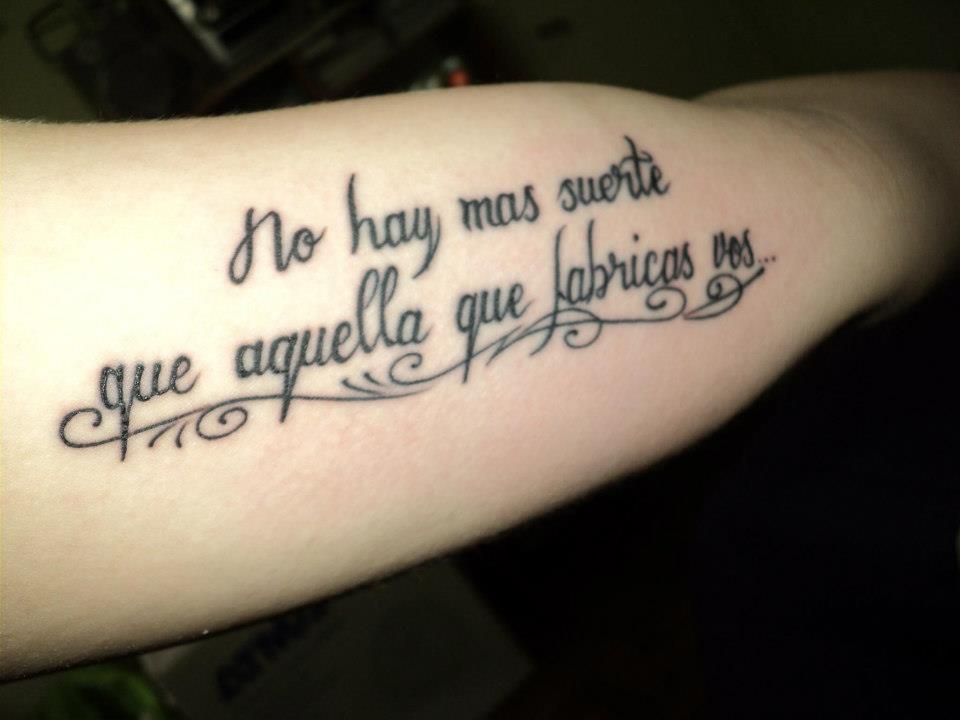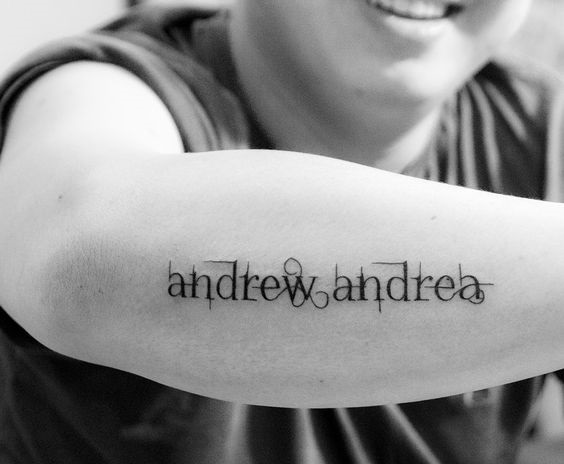 There is a tendency to put phrases in English, but if you are Spanish-speaking, don't discount the possibility and use Spanish phrases.
3D tattoos for men
Another style that since 2020 has gained tremendous momentum is 3D tattoos. The two most liked groups are bionics and those that stand out from the skin as if it were really real. I show you some images.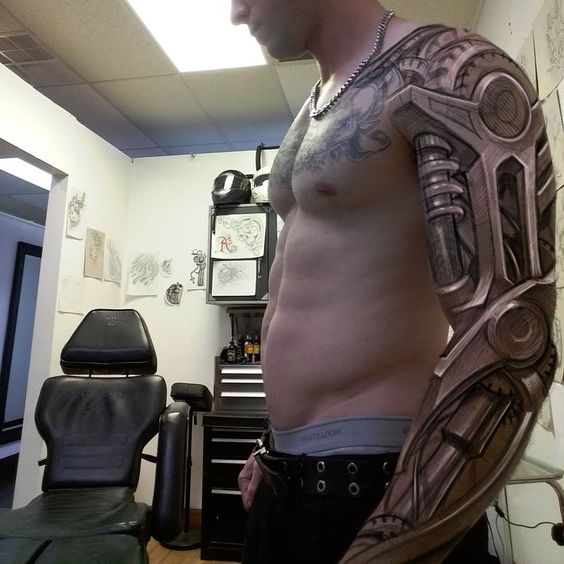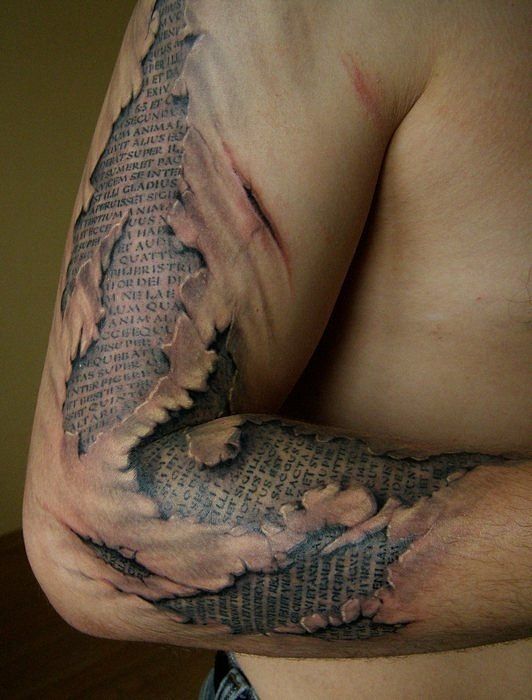 As you can enjoy in these photos, the realism is impressive. Very expressive landscapes, landscapes and people who seem to get out of their skin.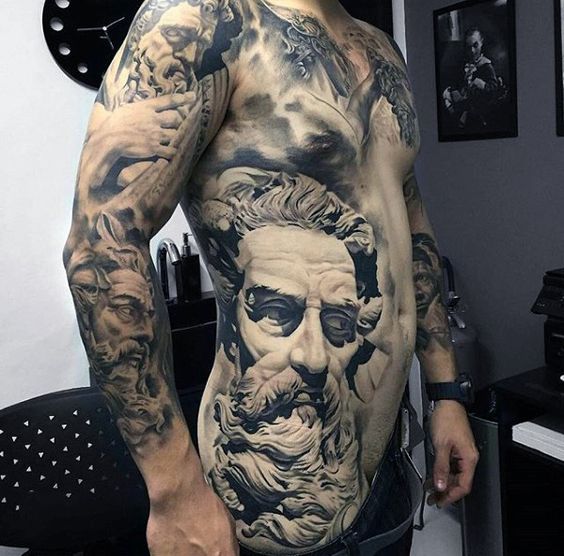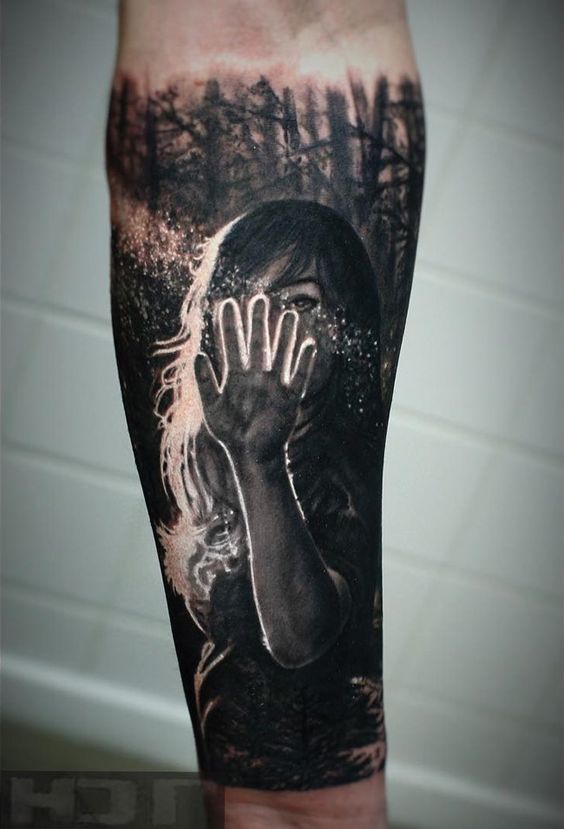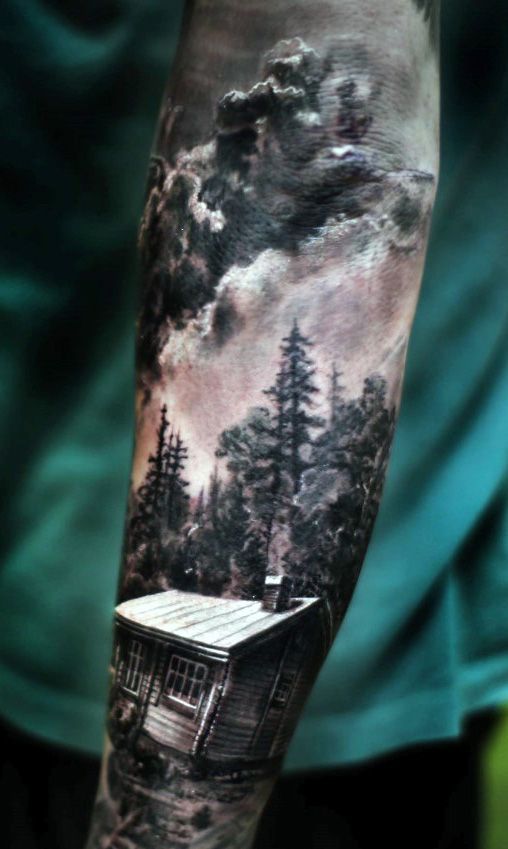 Color or blackwork tattoos for men
Another issue to assess in terms of trends in tattoos for men is whether we want it in full color or a blackwork tattoo. I present images of both styles for your values.
Blackwork tattoos
They are characterized by the exclusive use of black, in areas of various sizes filled in completely. They are very minimalist and simple.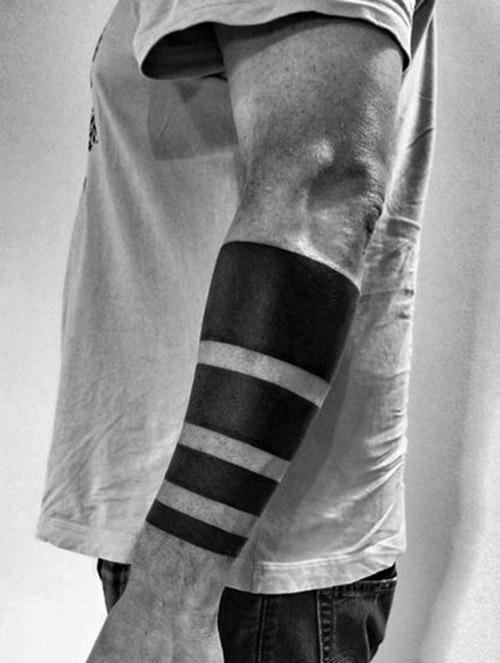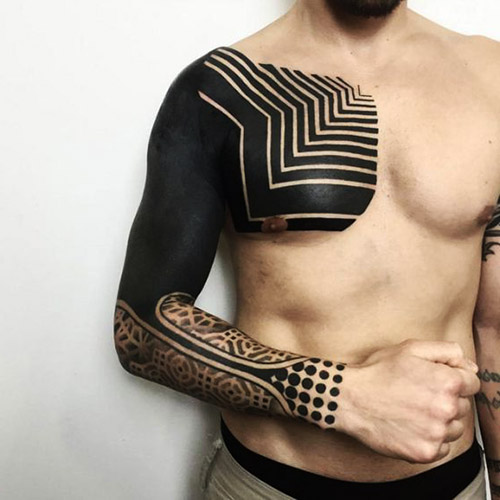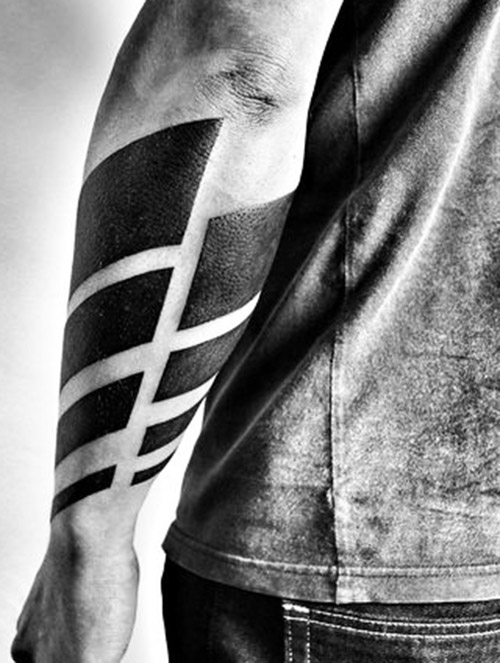 Full-color tattoos for men
This is another very fashionable trend for this 2020. They are very striking tattoos, they are based on various currents such as watercolor, minimalism and impressionism.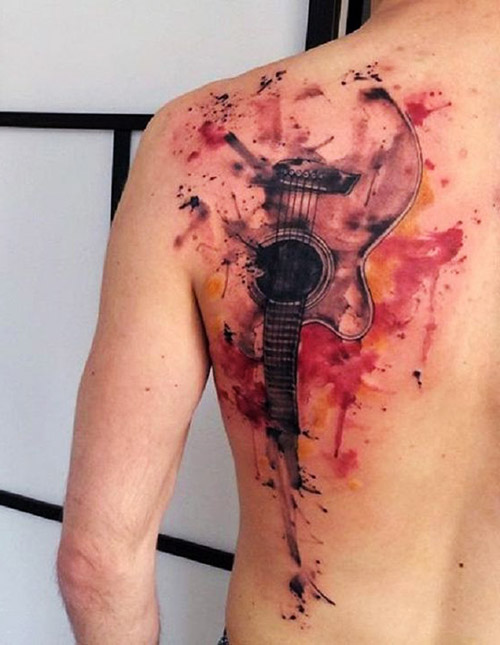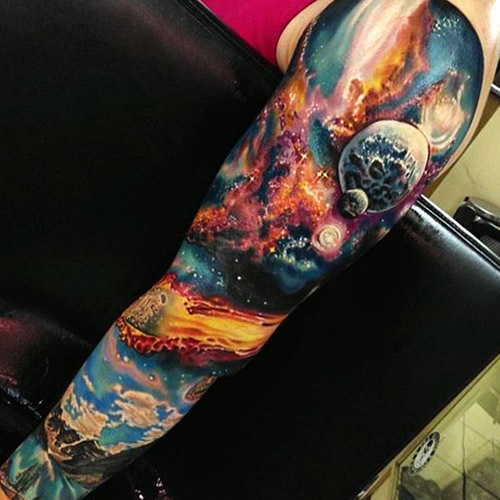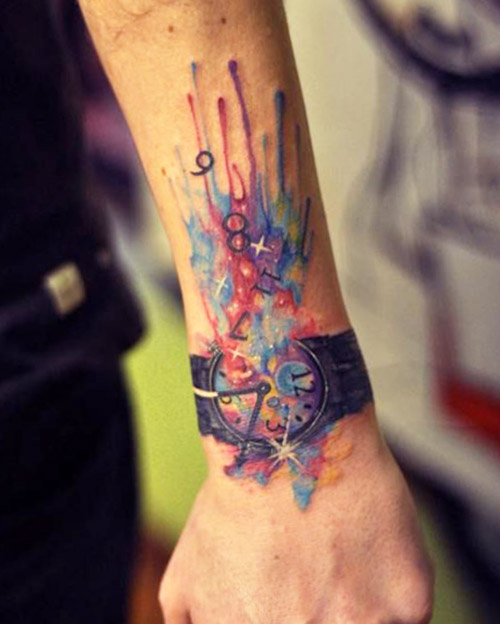 Well don't limit yourself, think carefully in which of the two ways will please you the most. Remember that every tattoo will require touch-ups from time to time.
Tattoos for skinny or thin men
Who said skinny guys don't look good with tattoos? Well, they are very sensual, daring and striking. I bring you a series of images to confirm it.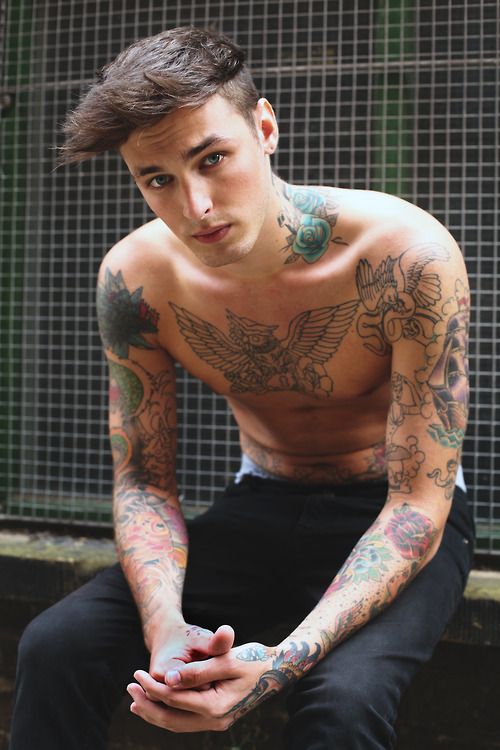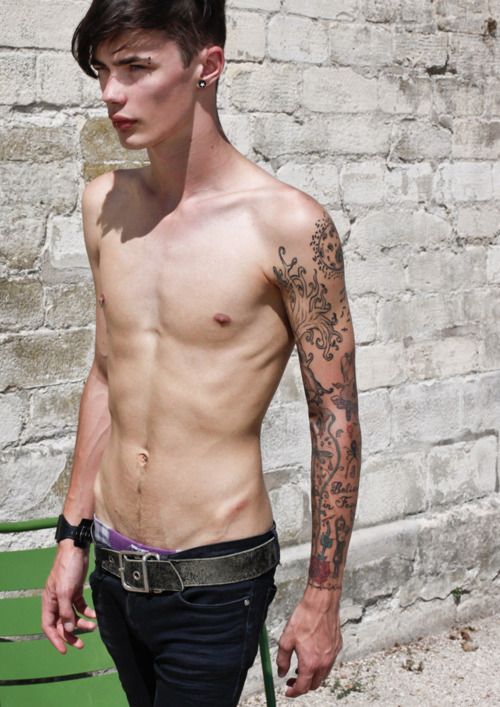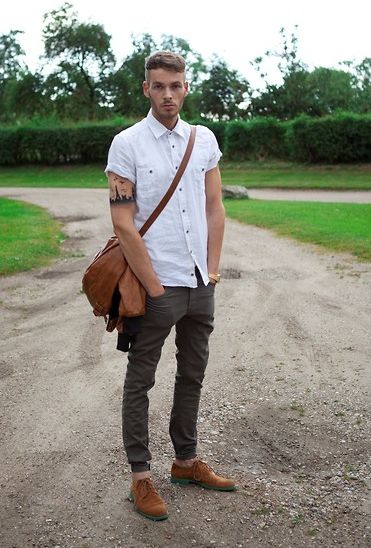 Certainly, tattoos should not have much to do with the person's body type. The thin or skinny ones also fit well. They should look for spaces like the shoulders, ribs or sides or back. Even, for many girls, they see them much more attractive, with personality.
Tattooed male models
The trend of modeling or sex-symbol has brought many male models who look great with their tattoos. I will mention some of them and very soon we will publish a complete article about it. 😎
Andre Hamann
Andre is a German model who is not yet 30 years old. He has a sculpted body and the girls adore him. If you are a boy you should think about this style.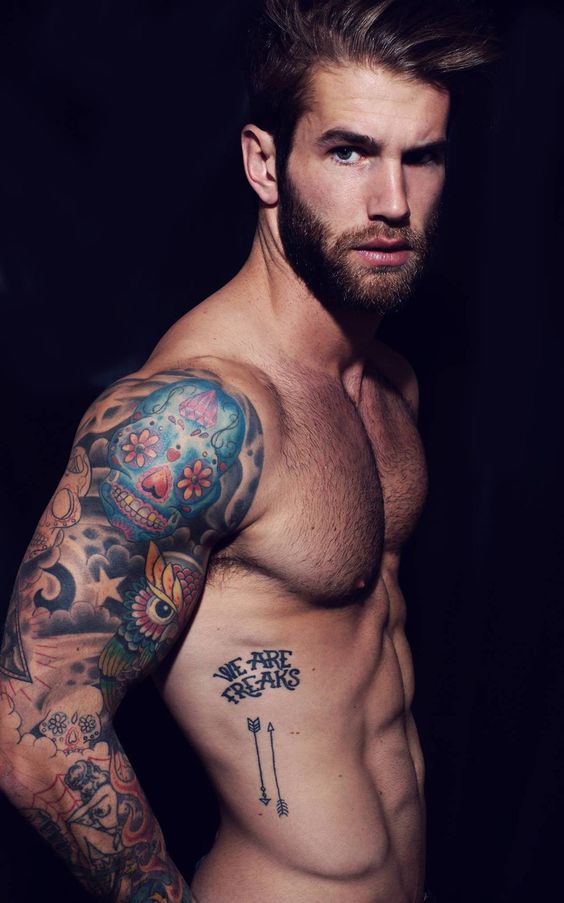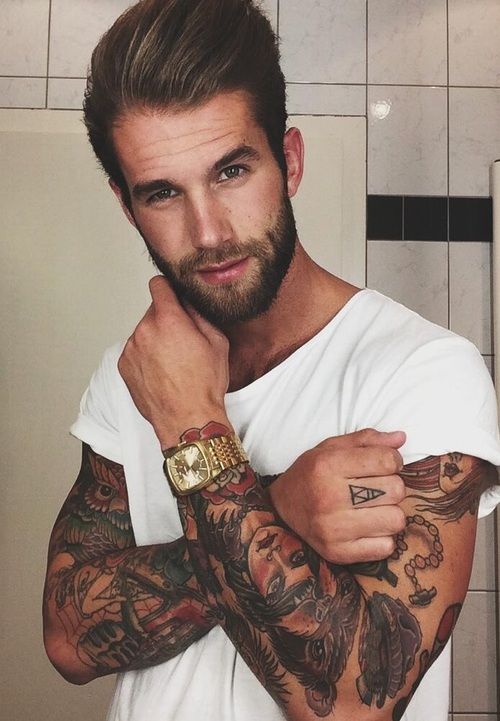 Dawid Auguscik
This artist from the promotions of brands like L'Oreal, Newfoundland and Benetton, born in Poland and living in Milan, is quite a sensation. The mystery and curiosity it inspires make it very attractive.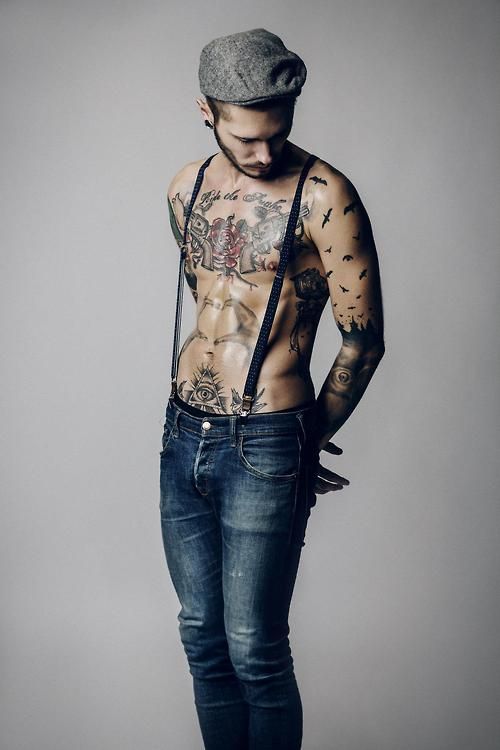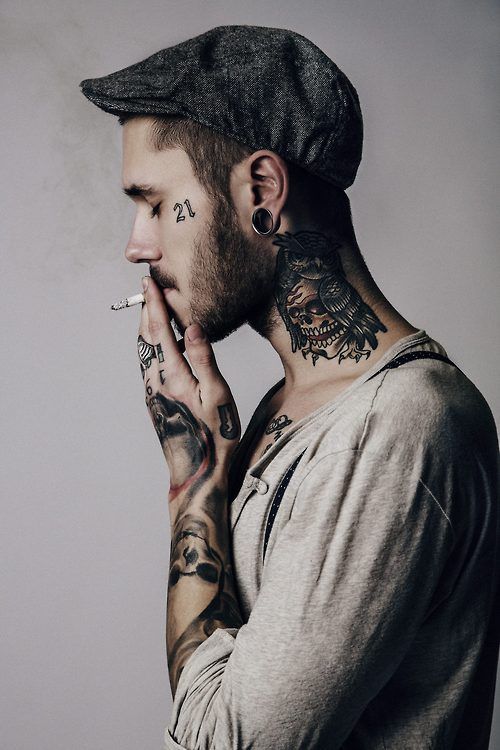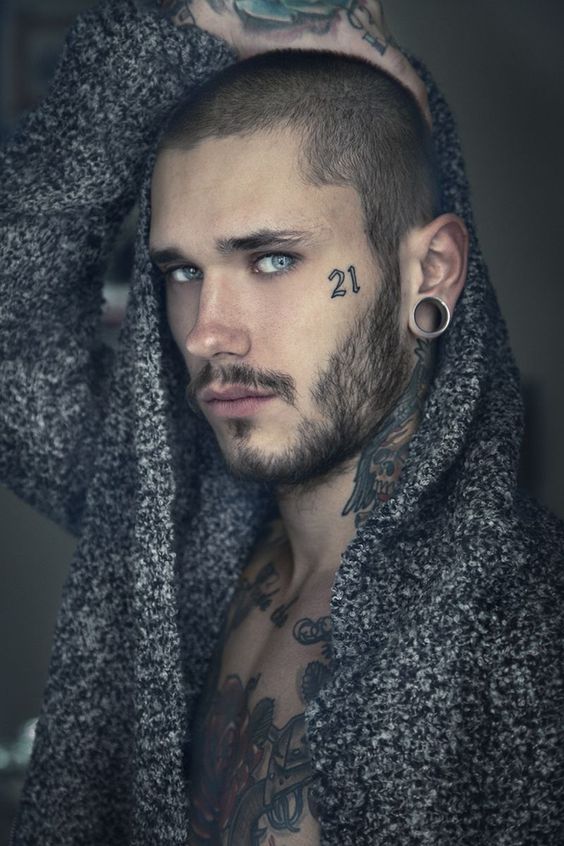 Mateus Verdelho
A 30-year-old Brazilian is a revelation in Europe. Resident in Paris, the combination of work on his arms and his beard makes him very sexy.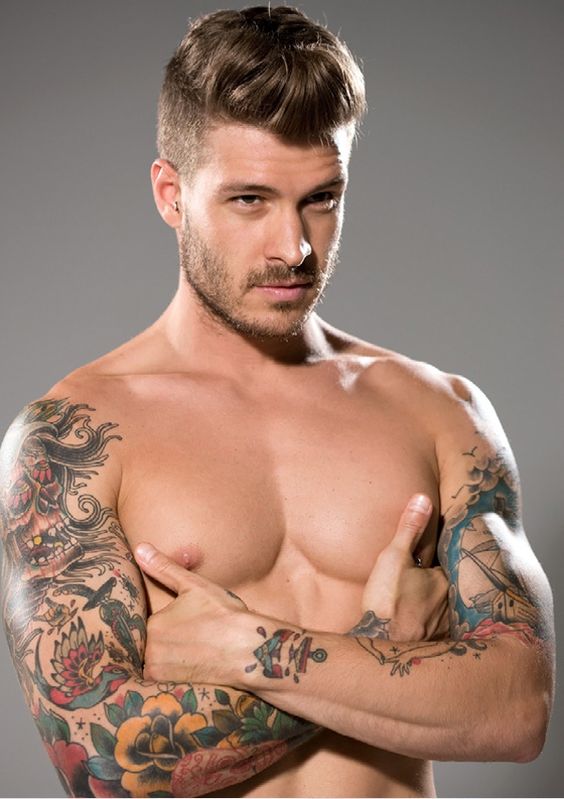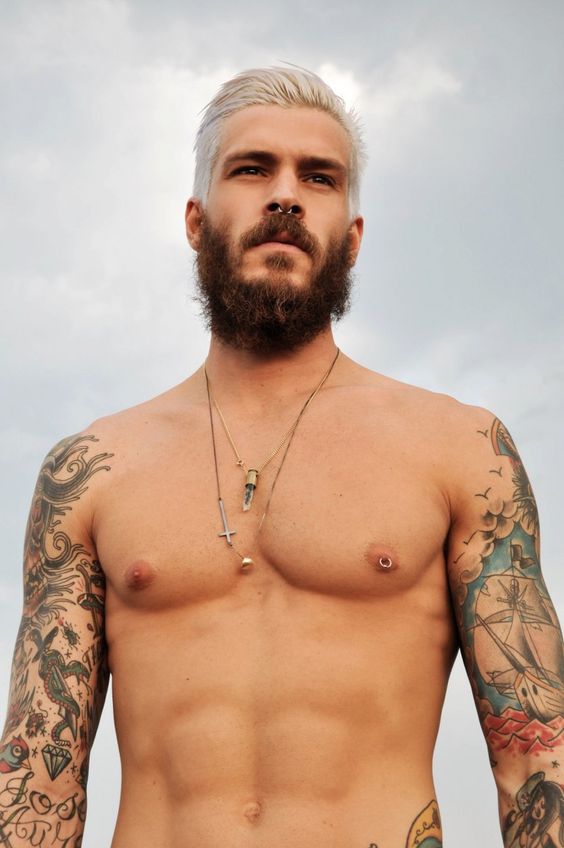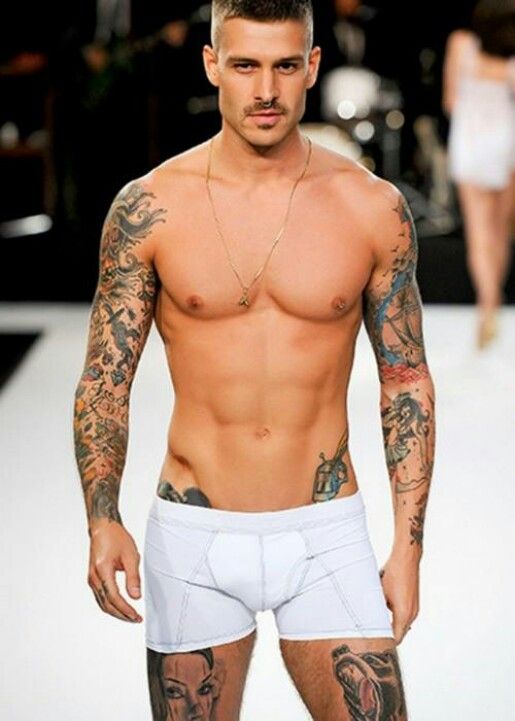 Ricki Hall
This "heartbreaker" is the typical rough man that many women follow. Very trendy, his beard can smell like beer, clubs and cigars. He has more than 125 tattoos.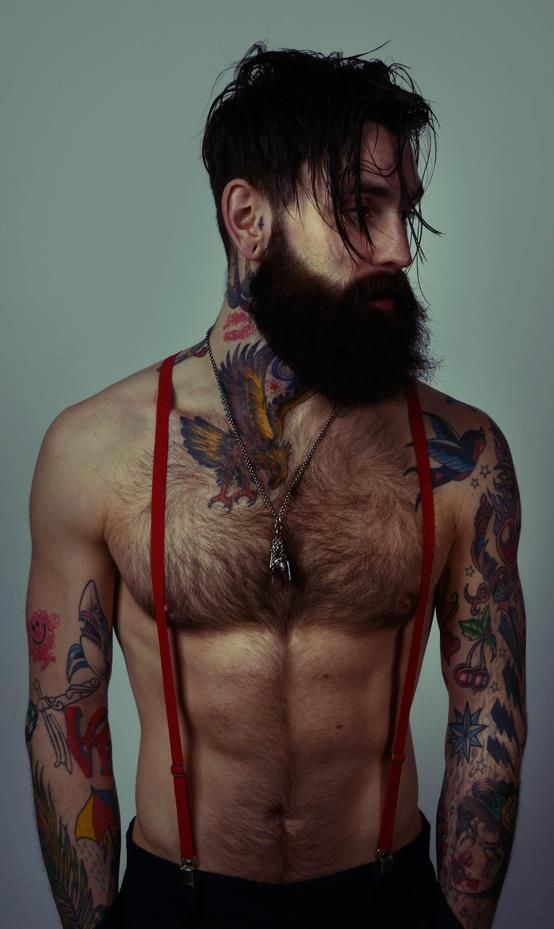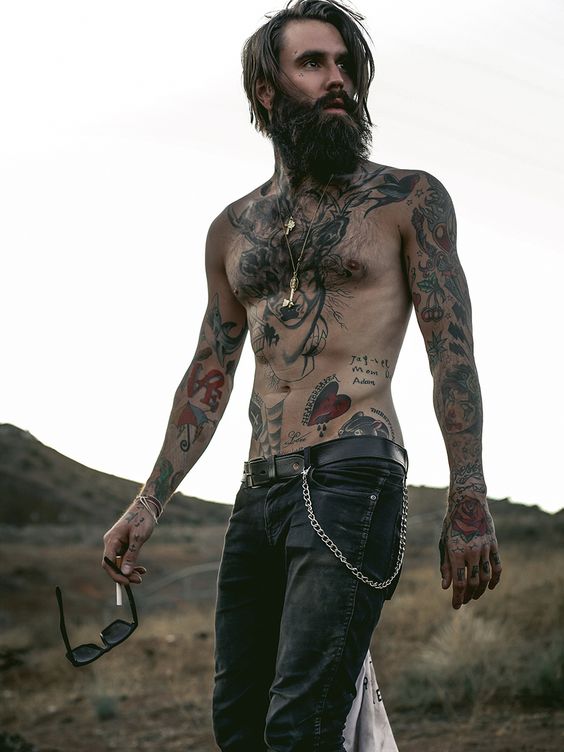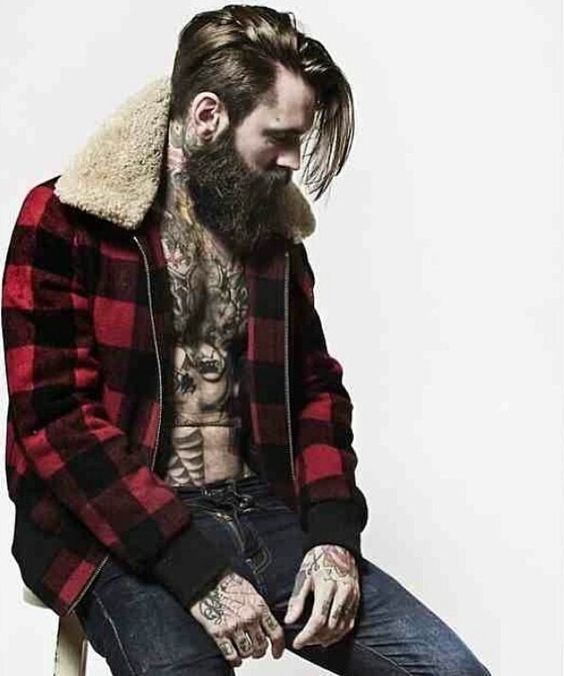 All these tattooed models are in the end a trend or a model for many guys today. Fashion leads them to imitate their dress, their looks and tattoos in a certain way. We must also ensure that every day more, the girls adore these stereotypes, they find it very attractive.
Tattoo designs for men in 2018-2019-2020
I present to you a brief collection of stencils, sketches or tattoo designs for men. Always remember to use them as guides to what you want, but try to create unique, exclusive models so that you are authentic.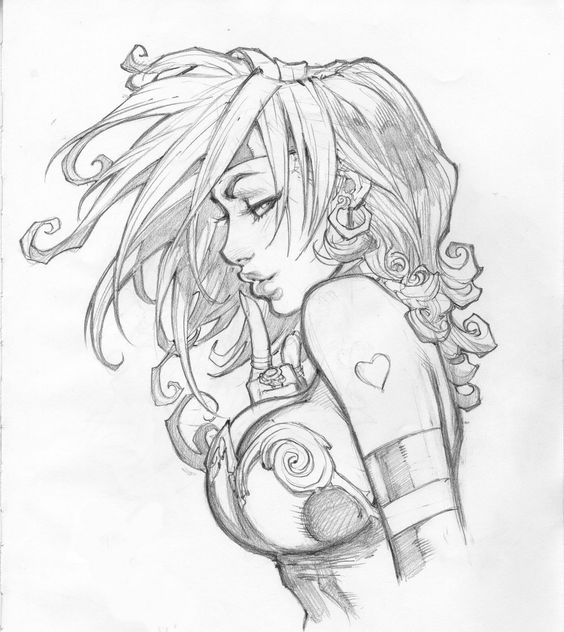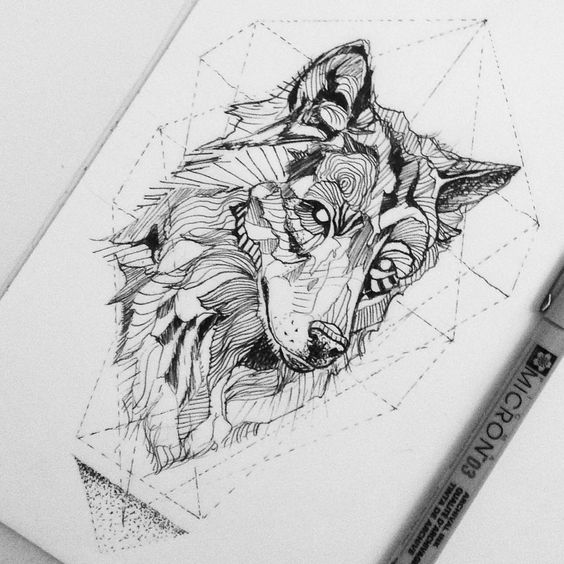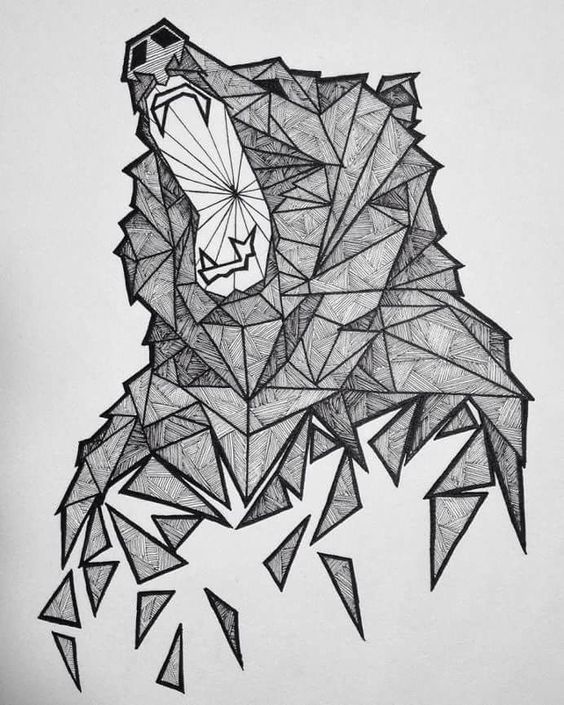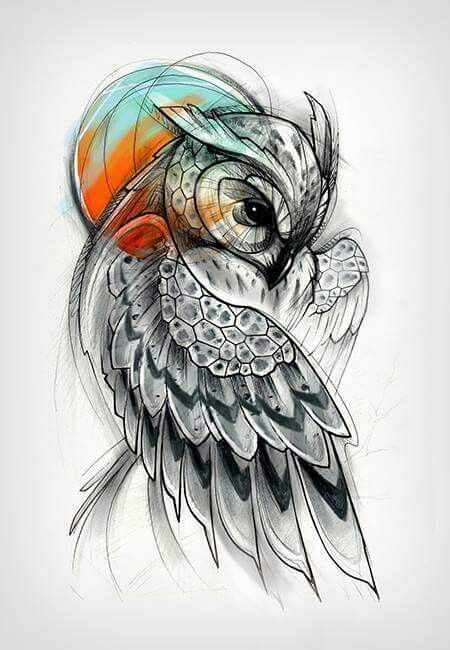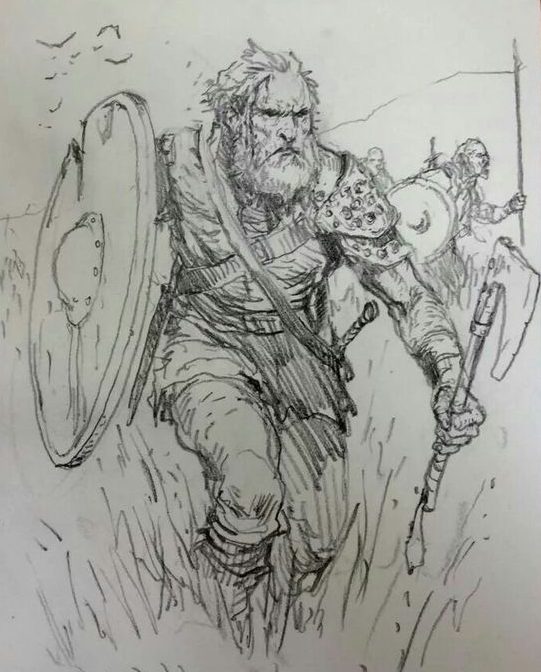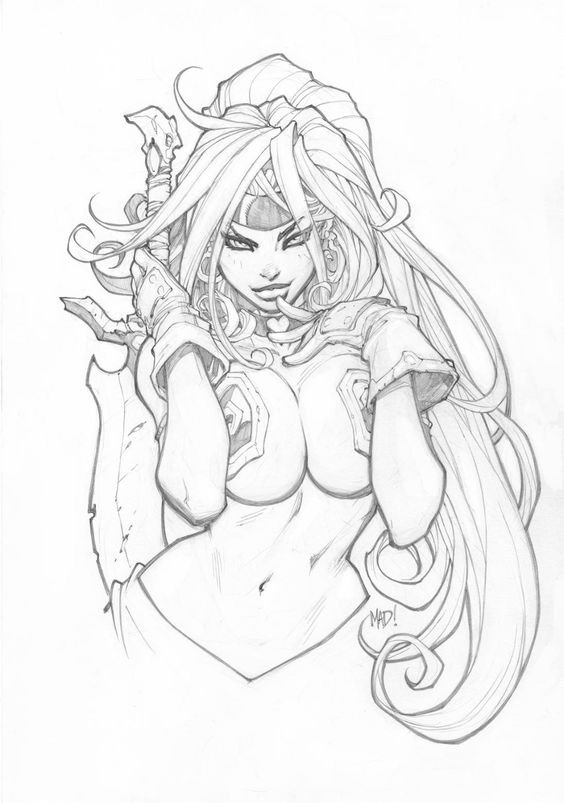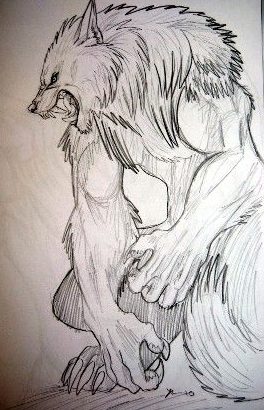 Each of these designs you can download, analyze and make your own combinations. Remember to be clear about the message you want to convey, whether it is love, freedom, strength, skill, or simply something special. On our site of thewebfry.com  we wanted to expose you to a complete catalog of the best tattoos for men.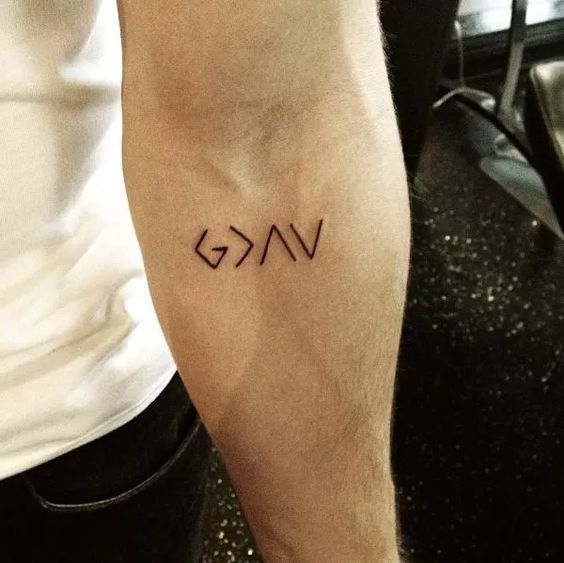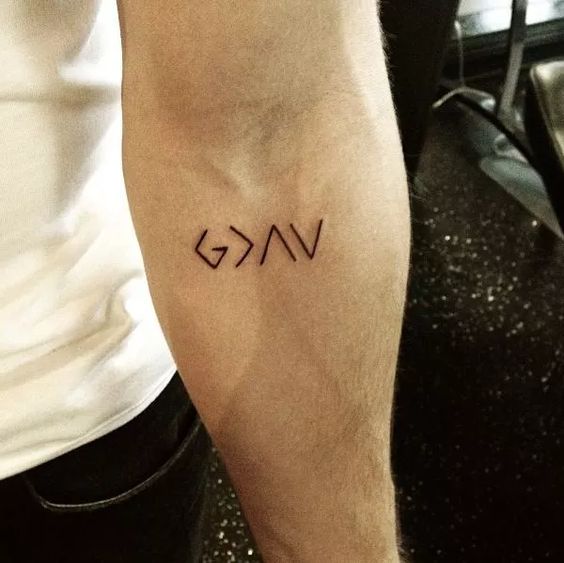 Why do men get tattoos?
Historically men have always been tattooed, initially as an expressive way, due to their rituals and demonstration of their beliefs. Then it began to be part of showing classes and nowadays some cultures maintain it. The tattoo is also known to have been used for therapeutic purposes.
In the 21st century, there is a boom in the trends of having a tattoo. Most use them as a medium to send a message, to demonstrate their approach to life. Others add an aesthetic, fashionable factor to attract the attention of women, and the creativity is so broad that it amazes many. A tattoo can make men sexier.
And for those who have doubts, look at this photo, even this man has very interesting tattoos.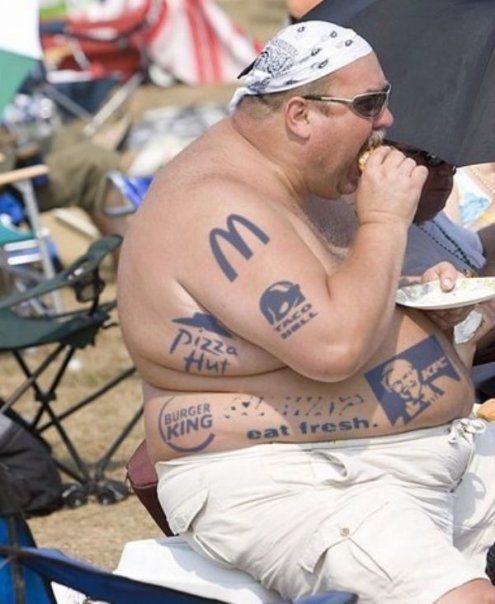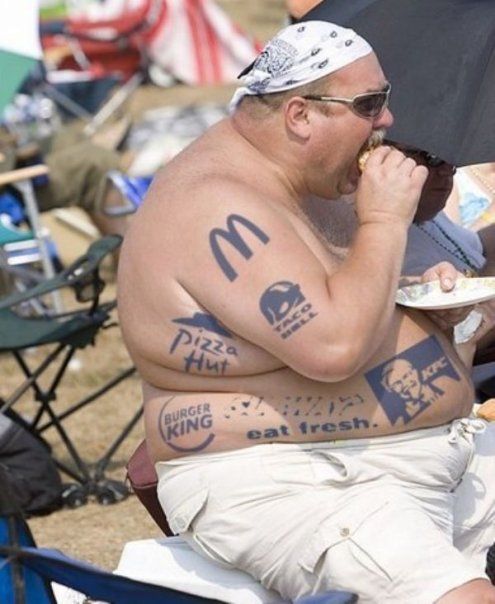 We hope you are pleased with this phenomenal collection of tattoos that boys will always look good on. Don't forget to leave us a comment and share it with your friends.