The hot days arrived and along with them, the best weekend plans: an excellent and unforgettable day at the beach, enjoying the rays of the sun, the waves, the sand and, above all, the best company. But for everything to be perfect, you need to wear a bathing suit that makes you look beautiful.
For this reason, you should know the trend that the year 2021 brings with it in this type of garment, because without a doubt the new models, colors and patterns will not only make you steal glances, they will also fill you with security and good spirits for your whole day.
1. Swimsuits with sleeves
If before going to the beach you plan to walk a little, then this is the model you need, because the top can look like a crop top because of the sleeves. Also, if you are not fan After tanning your shoulders, the fabric will keep your skin a little more protected.
2. Frilly and good vibes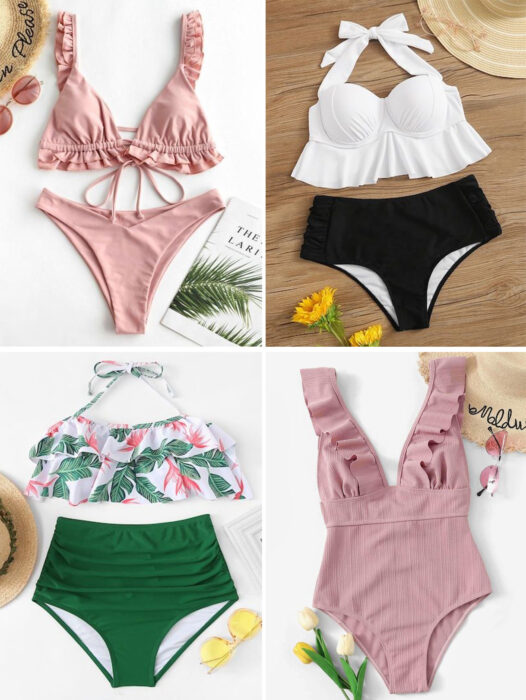 Ruffles are a trend in blouses, skirts and dresses, there are different sizes and using them will give you a quite glamorous touch, so if you are looking to make more than one fall in love, this should be your first option.
3. Pastel colors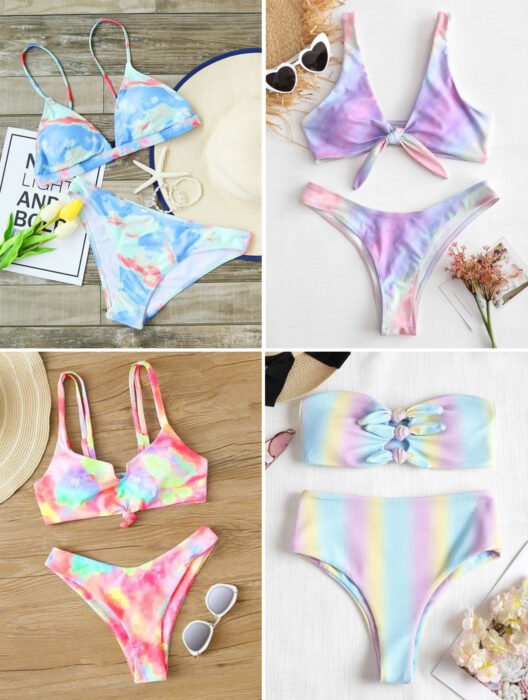 A favorite for a few years, whether you choose a combination of hues or go for a solid color. It will be the right option if what you are looking for is to look romantic and charming.
4. The infallible Animal Print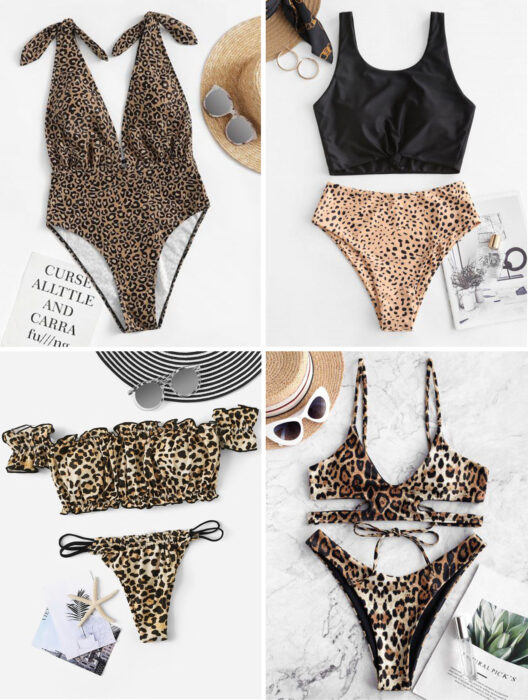 The Animal Print It is not only a trend in nails, blouses, bags and shoes, but also in swimsuits. This design gives a bold, authentic and original look. Don't be afraid to use it and enjoy good company in the sand.
5. Floral print swimsuits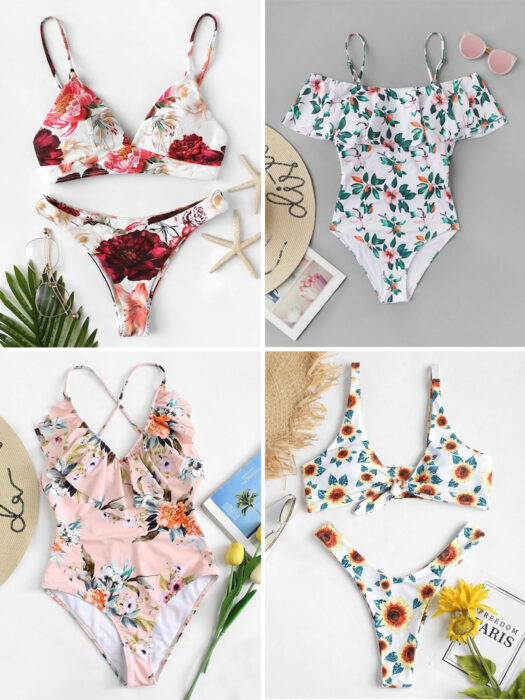 If your thing is to bloom alongside spring, don't stop showing it off by wearing this beautiful print, whether in two-piece swimsuits or a full swimsuit. You will certainly look flirtatious and energetic.
6.Swimsuits in metallic colors
If you are one of those who are not afraid of stealing glances, bet on this option, because the reflection it has when having a little bit of sunlight is amazing and completely fascinating. It would be better if you use them on an evening in the jacuzzi or at the time of night walks on the beach.
7. Asymmetrical designs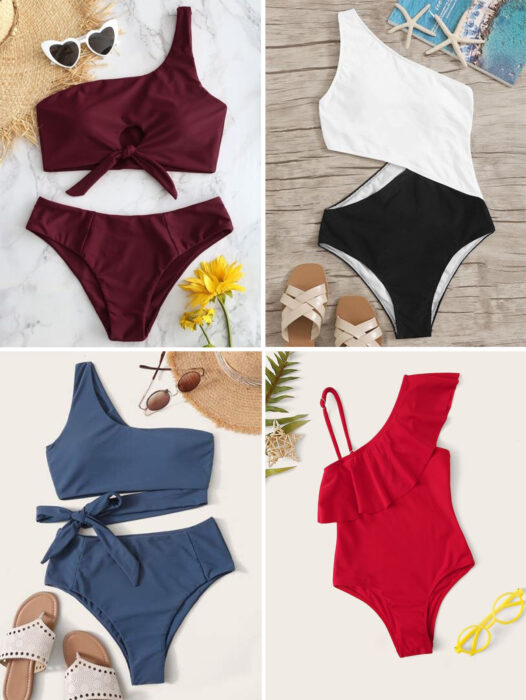 This style of swimwear is still in trend, which is why it is the favorite of many girls. Take advantage of it and look like a goddess!