Trends come and go, but the versatility of a white dress shirt is unmatched, since being a basic garment, easy to get and that can be of different styles, either with short, long, puffed or 3/4 sleeves. , you can combine it with practically anything.
For this reason we show you six different ways to give it an original twist, chic And unique to that white shirt that you forgot in your closet to look amazing at all times, whether to go out to the office, for a coffee with your friends, on a romantic date or simply take great photos for your Instagram profile.
1. A comfortable vest in basic colors
Knitted vests are on trend as they can add a formal touch and chic to someone top, making it the ideal combination of your favorite dress shirt.
2. With a miniskirt to look very sexy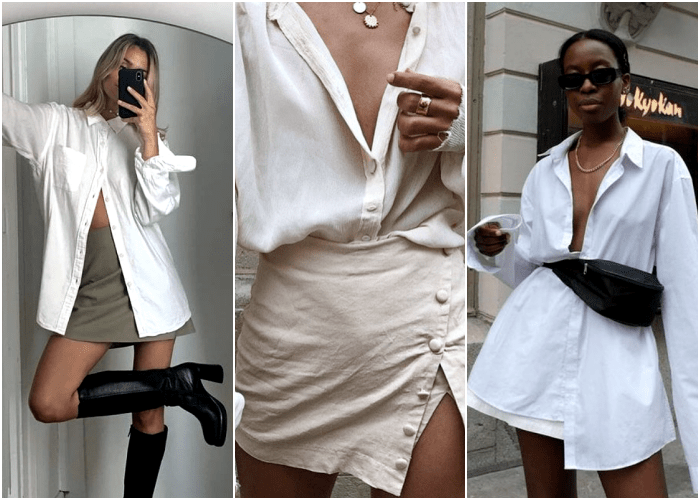 Show off your pretty legs with a miniskirt and whatever shirt you have. It does not matter if it is loose cut, oversize or dress, the idea is to create a look casual with a sexy touch.
3. The jeans they will make you look cool and casual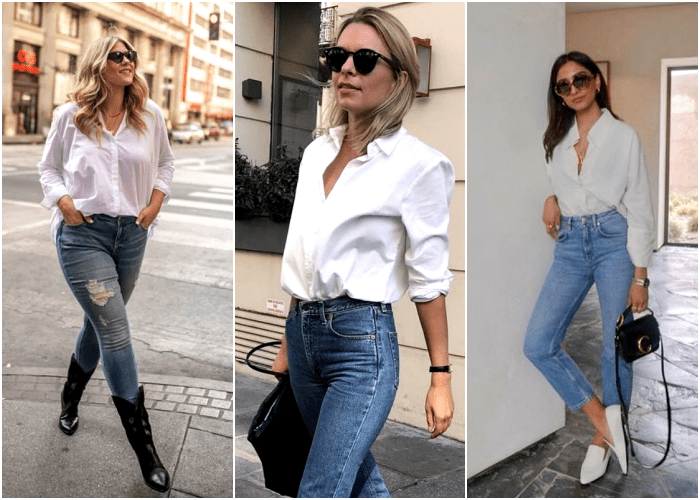 A classic set that you can wear for any occasion. The jeans will always go well with tops white, so you just need to combine them with your flats or favorite boots.
4. Combine it with different pants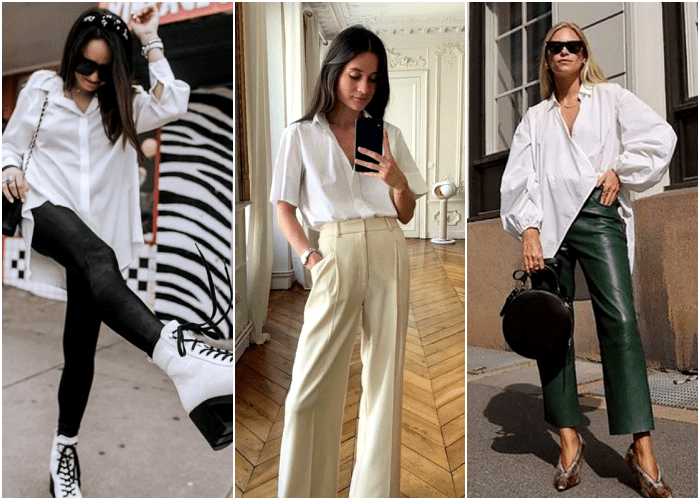 Give it a fun touch with a pair of original design pants, whether they are leather, fitted at the waist or a pair of leggings basic that will go perfect with platform ankle boots
5. If it is oversize, wear it as a dress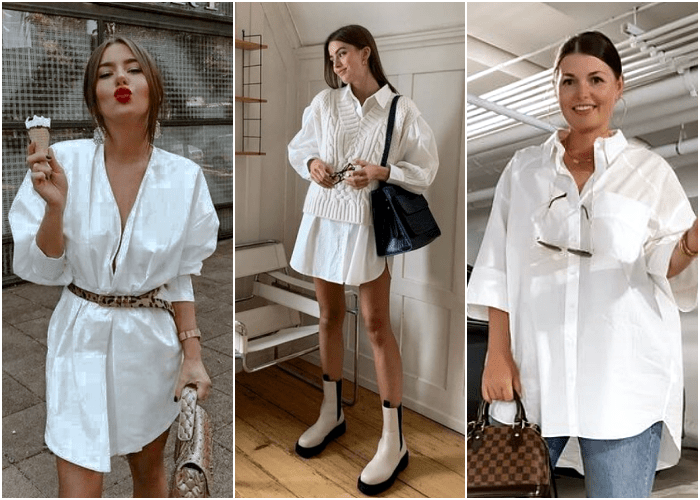 One way to wear that big shirt and oversize that you hardly take out of the closet. Combine it with a belt to give more definition to your body, cute boots and even a sweater of the same tone.
6. Don't forget to combine your favorite jewelry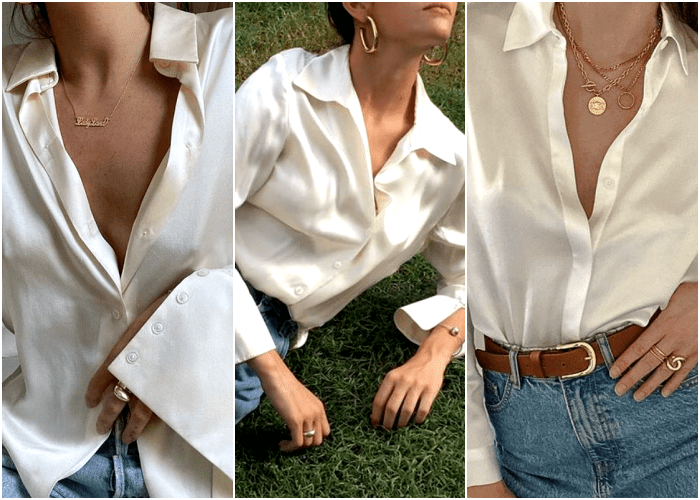 Accessories should not be missing and gold tone necklaces are the best allies for dress shirts, as they contrast with the white color, making you shine at any time.