Build the best outfits It has its science, because it is not as simple as you think. Although it is good to take into account accessories or types of garments to wear, sometimes we forget to pay attention to basic details such as the color or mix of tones that we will use.
Therefore we want to introduce you to the basic rules so that you can create looks cute and always combine them in such a way that everyone will want to know your secret trick.
1. Monochromatic
This rule consists of using a single color or tonality in your garments, varying a little in the brightness of each one of them, but always within the same tone. Using this rule is easy when you have clothes of the same color, not just black or white, but you can play with other shades such as vibrant colors or pastel shades.
2. Analogous colors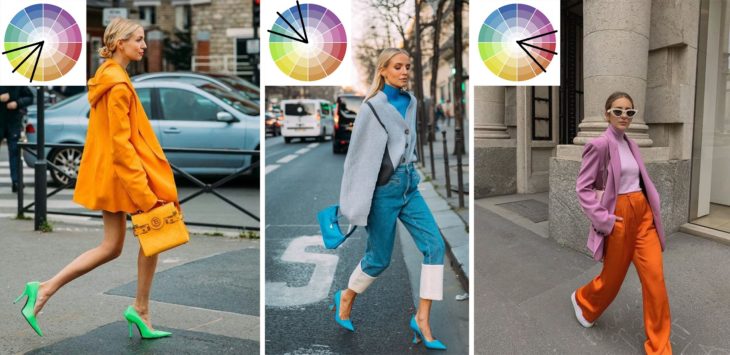 To achieve a perfect set, what you must do is choose three shades that are together within the color wheel. In this way, you will know that the combination will be a success. You can go for warm options like oranges and pinks or cool options, using green or blue. You may think that using this rule is complicated but it is not. Remember that each shade of the color wheel has its derivatives and you can play with them.
3. Complementary colors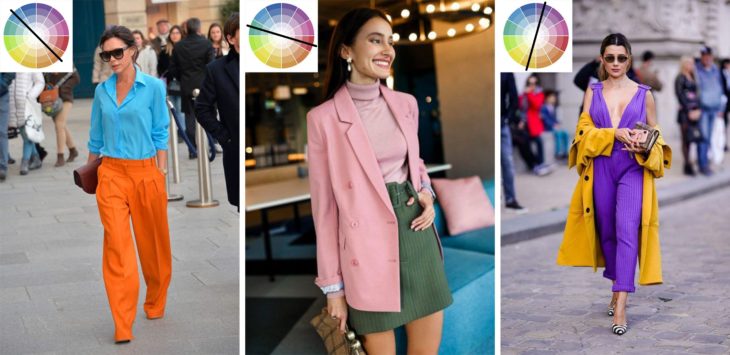 Perfect to achieve outfits aesthetics. It consists of using the tones that are opposite each other within the chromatic circle. It can be the combination of yellow with purple or orange with blue. It is the best option for those who love the looks on them and are not afraid to innovate or play with the clothes to wear.
4. Triadic combination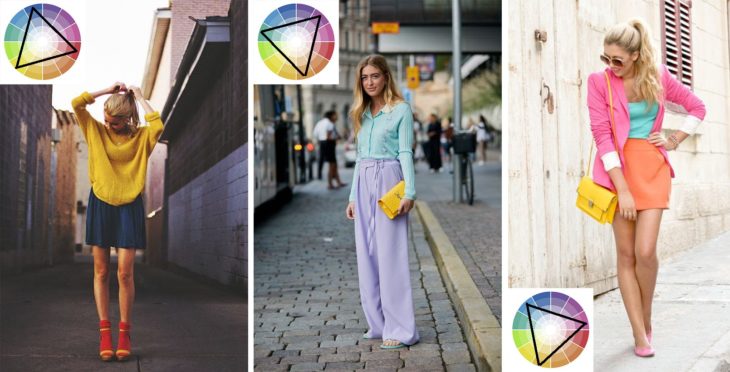 To assemble the color triads, you need to form an equilateral triangle inside the color wheel. In this way, you will know what shades to use and not fail in the attempt. You should know that it is ideal for any era and outfit, especially if you have colorful garments that for some reason you have never known what to wear.
5. Tetrad colors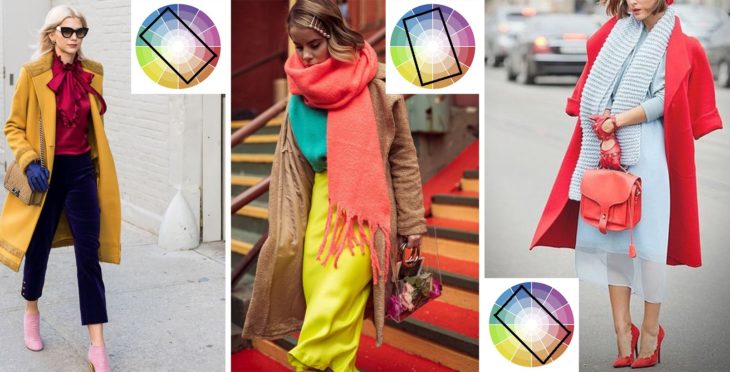 It is the combination of two pairs of complementary colors, so when combining them, you will form a rectangle in the circle. It is recommended to only emphasize on two of the four shades to achieve a better result. You can use neutral colors that help you balance your most colorful clothes in the outfit.