All girls enjoy having soft skin that gives us a feeling of delicacy and care. That is why we are always looking for new ways to achieve a much smoother and healthier skin, and the most used options are masks.
It is true that those made by cosmetic companies are effective, but natural and homemade always offer excellent benefits, so innovate and create a day of spa to pamper you and be the queen of the house. Try these options and enjoy your special moment.
1. Banana and turmeric
Ingredients:
A tablespoon of honey
Half a tablespoon of turmeric powder
Half a ripe banana
Elaboration:
Mash the banana with a fork.
To this paste add the turmeric and mix well.
Heat the honey for 15 seconds, add it to the rest of the ingredients and incorporate.
Apply to a clean face and leave for 15 minutes.
Finally rinse with lukewarm water.
2. Coffee mask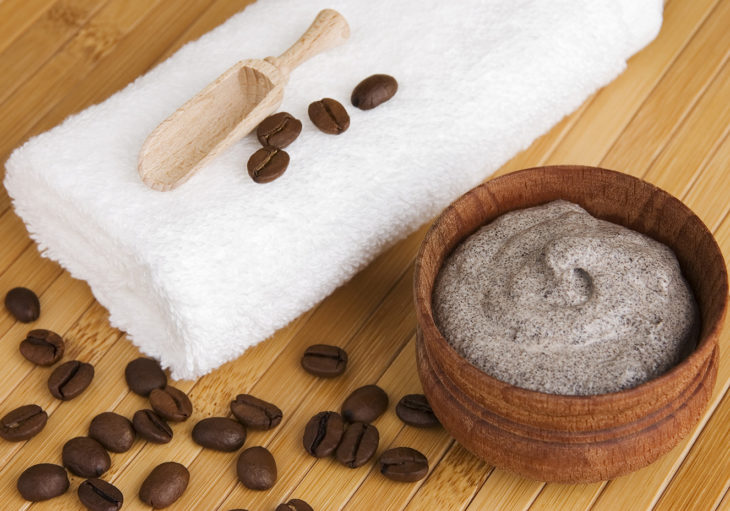 In addition to being prepared with easy-to-find ingredients, it leaves you skin smooth and can be applied to any area of ​​the body.
Ingredients:
1 tablespoon of coffee
1 tablespoon of oatmeal in medium granules
1 tablespoon of milk
Elaboration:
In a bowl, place the three ingredients and mix well.
Begin to apply to the desired area and massage in a circular motion.
Leave it on for 15 minutes and then rinse with warm water.
After removing it, you need to moisten your skin with cream or oil.
3. Oatmeal and chamomile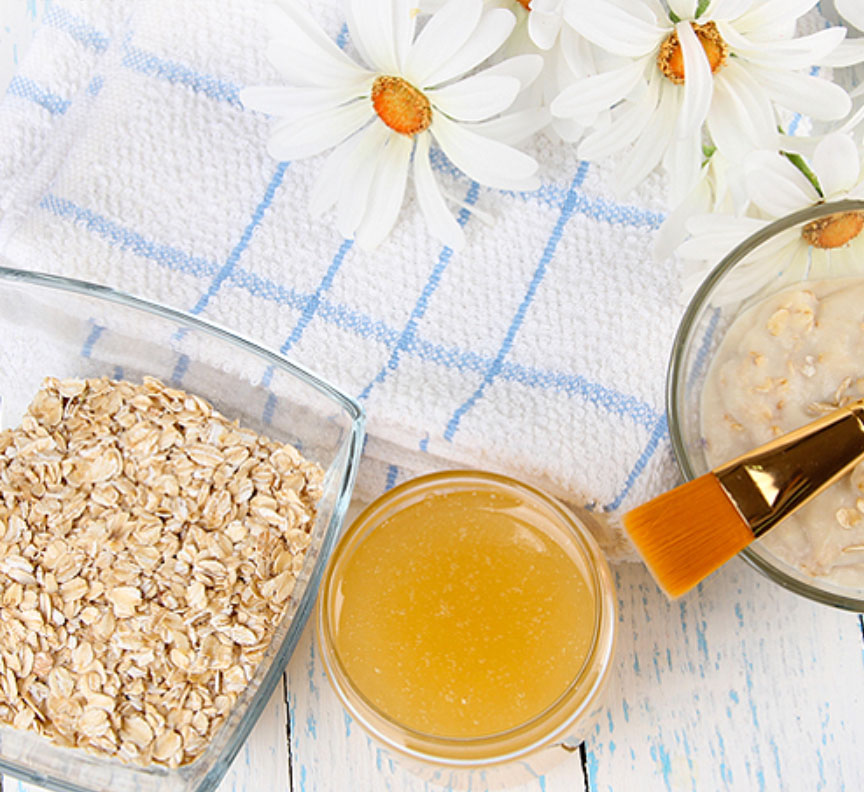 The use of oatmeal helps you exfoliate the skin, as it removes dead cells. Meanwhile, chamomile will give it softness. If you want something very natural, this is your best option.
Ingredients:
3 tablespoons of chamomile infusion
1 tablespoon of honey
2 tablespoons powdered oatmeal
Elaboration:
Place the three ingredients in a bowl and mix until the paste is dense and homogeneous.
Apply it on the desired area and leave it on for 20 minutes.
Remove with cold water and moisturize your skin as you normally do.
4. Avocado with milk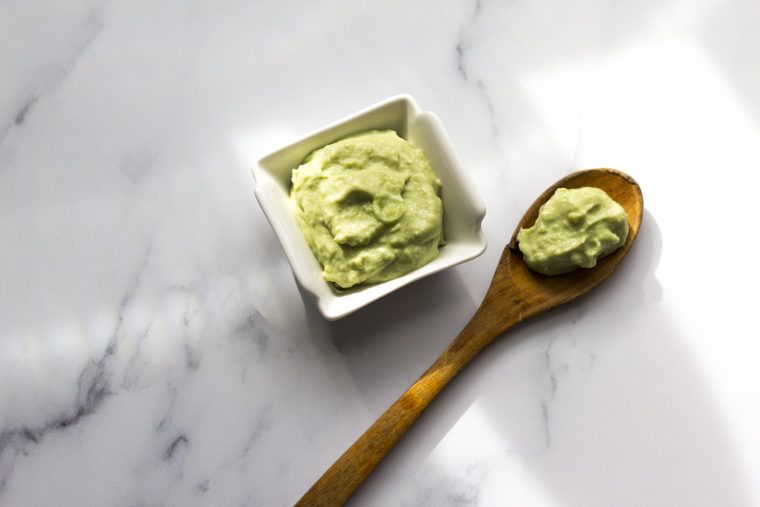 Avocado, in addition to being rich, is an excellent moisturizer, while milk helps to calm allergic reactions and skin conditions.
Ingredients:
1/2 ripe avocado
3 tablespoons milk
Elaboration:
In a deep plate, mash the avocado until it is a paste and then add the milk. Mix well.
Apply to the skin directly by hand and let it work for at least 20 minutes.
Remove with warm water and enjoy the results.
5. Pineapple with coconut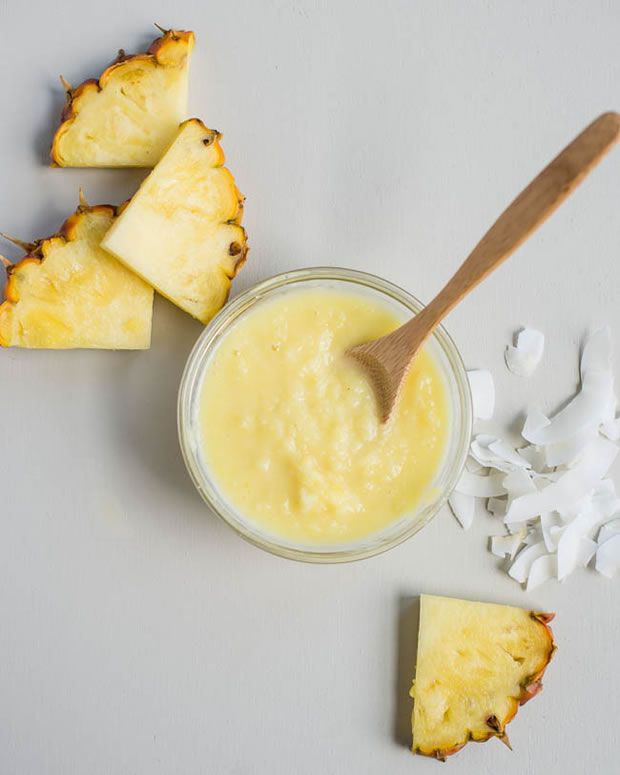 If you have never used pineapple in a mask, you should know that you miss a lot, as it helps eliminate dead cells and tones the pores of the skin, so it is excellent for these uses.
Ingredients:
5 slices of pineapple
2 tablespoons coconut oil
Elaboration:
Place the ingredients in the blender and blend until it forms a paste.
Apply to any area of ​​the body, leave it on for 15 minutes and then rinse with warm water.