When you talk about love, reality often exceeds fiction
Here is a selection of 20 short love stories from many different people, places and moments.
They have made me think, remember old times and even imagine future ones. But above all they have brought me a deep smile, and why not admit it, the occasional tear.
1. My grandfather, who is 75 years old and is almost blind from the falls, tells me today: "Your grandmother is the most beautiful woman, is she?" I thought for a moment and then I said: "Yes. I bet you will get used to seeing it so much. " "Honey, I see your beauty every day. In fact, I see her more now than when we were young. "
—————————————————————————–
2.  I am going through the hall with my daughter. 10 years ago I took a 14-year-old boy from his house engulfed by fire. Doctors said he would never walk again. My daughter accompanied me to the hospital many times to see him. Then she started going on her own. Today I am seeing him challenge all obstacles, smiling, standing at the altar while placing a ring on my daughter's finger.
—————————————————————————–
3. When my partner woke up from a long coma of 11 months, he kissed me and said: "Thank you for being there and telling me these beautiful stories. And yes, I will marry you. "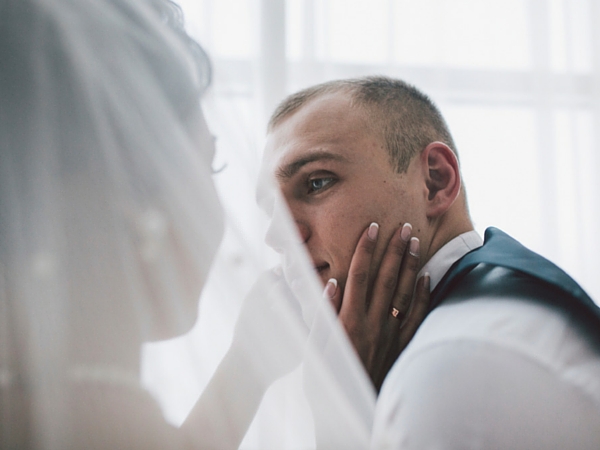 4.  I was sitting eating the lunch snack when I saw a car appear with two old men who parked right in front of where I was. I heard music coming out of his car and the old man got out, opened his wife's door, helped him out, stepped away and spent about 10 minutes slowly dancing under the tree next to him.
—————————————————————————–
5. Today I operated on a girl. He would be about 9 years old. And I needed 0- blood. We didn't have any, but his twin brother had the same. I explained that it was a matter of life or death. He was silent for a moment and then said goodbye to his father. I didn't suspect anything until after we drew blood when he asked me: "Well then, when will I die?" He thought he was giving his life for his sister's. Luckily, both are very good.
—————————————————————————–
6. The other day my 8-year-old daughter hugged me and said: "You are the best mom in the world." I smiled and sarcastically asked: "How do you know? You haven't met all the moms in the world. " He squeezed me harder and said: "It is not necessary. You're my World".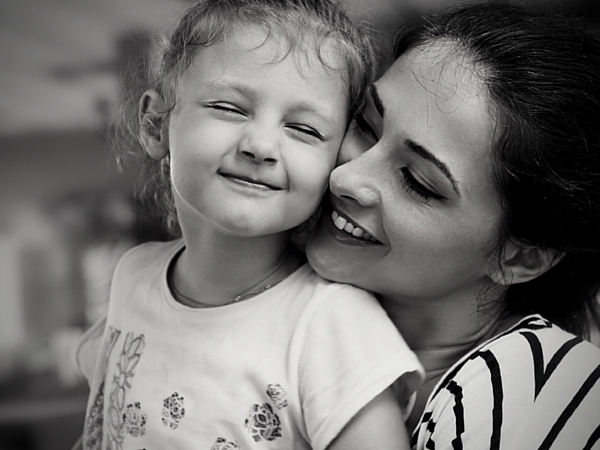 7.  I have an elderly patient suffering from severe Alzheimer's. He rarely remembers his name and often forgets where he is or what he just said. But by some miracle, he remembers that the woman who goes to see him every morning is his wife. He usually greets her saying, "Hello my precious Barbara."
—————————————————————————–
8.  My labrador dog is 16 years old and can barely get up. He can't see, he can't hear and he can barely bark. But none of that prevents him from moving his tail at a thousand per hour every time he sees me come into the house.
—————————————————————————–
9.  My high school boyfriend, the one I thought I would never see again, showed me pictures of our time together that I kept in a box while studying abroad.

10. Today I found an old handwritten house. For the calligraphy, I have imagined that it is from the time when my mother went to school. It shows a list of qualities that she hoped she would someday find in a boyfriend. The list is basically an exact description of my father, who did not know until he was 27.
—————————————————————————–
11.  I have knocked on the door frame again with my wheelchair, I have told my husband: "You are the only reason I want to free myself from this thing." He kissed me on the forehead and said: "Honey, I don't even see her. "
—————————————————————————–
12. My grandparents, both close to 90 years old and married for 72 years, have died. Both for natural causes. Approximately one hour apart.

13. Today my father came to see me for the first time in 6 months since I told him he was gay. When I opened the door I was crying, he hugged me and said: "I'm sorry Dani. I love you. "
—————————————————————————–
14. My little sister, who is 6 years old and autistic, spoke her first word yesterday. My name.
—————————————————————————–
15.  My 72-year-old grandmother and a widow have been remarried for 15 years. Even though I'm only 21 years old, I haven't seen her so happy in my whole life.
—————————————————————————–
16. The other day I went to Kentucky after working to snack. There was a couple in their 60s sharing a bucket of chicken pieces. They kept laughing and talking. I enjoyed watching them and I thought: "In my 24 years nobody has made me feel that a cube of fried chicken could be so much fun".
—————————————————————————–
17. Today, on our 50th wedding anniversary, she smiled at me and said, "I wish I had met you before." 
—————————————————————————–
18. I was sitting on the balcony of a hotel watching 2 people walk along the beach. From their body language, I realized that they were laughing and enjoying each other. As they approached I realized they were my parents. Those who almost divorced 8 years ago.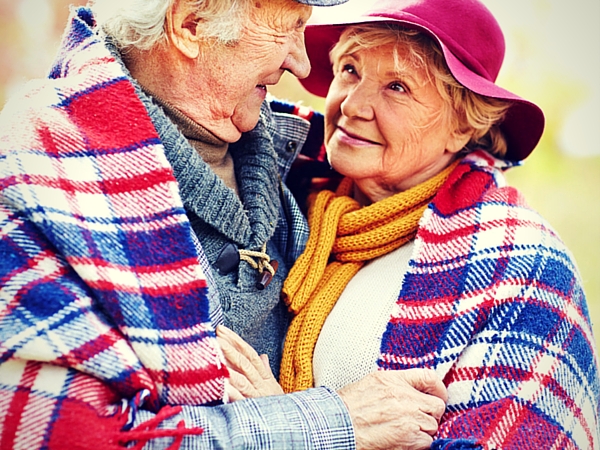 —————————————————————————–
19. Today my father has died from natural causes at age 92. I found his body resting quietly in his recliner. In his lap were 3 photographs of my mother, who died about 10 years ago. It was the love of his life, and apparently the last thing he wanted to see before he died.
—————————————————————————–
20. My 11-year-old son speaks sign language fluently. The reason is that his best friend, Jaime, with whom he has been raised since he was a baby, is deaf.
We can have different factions, cultures, styles and even ways of dressing. But there is a language we all understand, a universal language that does not understand sex, race or social class. The language of love.