The best thing about red carpets is that we can see which dresses and outfits are in trend and in this way, create our own outfits for a special occasion.
In 2020, white took over several red carpets. Without a doubt, the famous ones wore simple but elegant dresses that can work very well as a wedding dress. If you want some inspiration in choosing the right one for you, here are some ideas.
1. Salma Hayek
A very romantic and simple model with a Greek style.
2. Lydia Hearst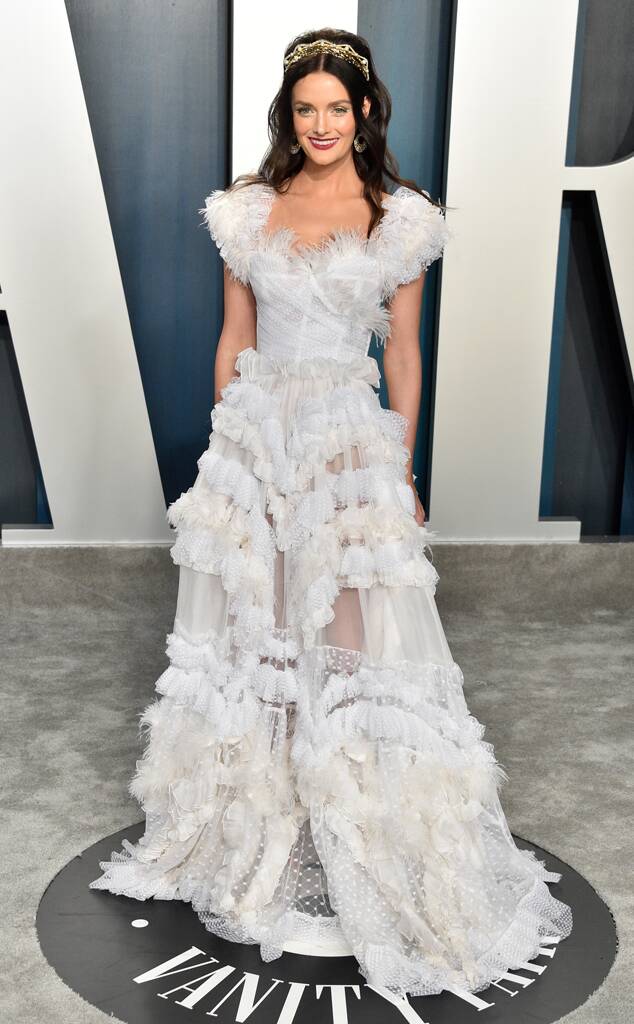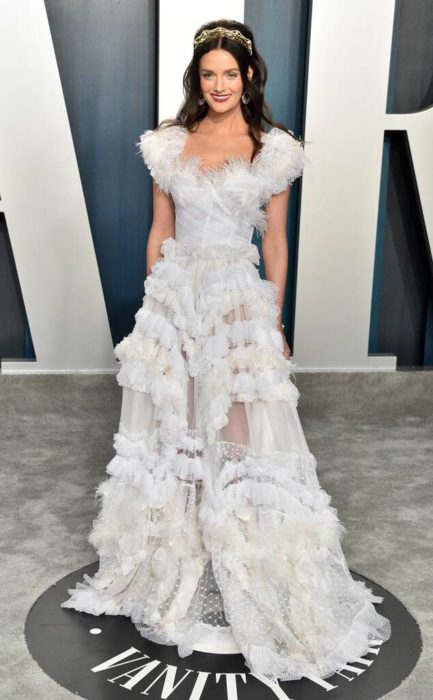 Feather designs look amazing on wedding dresses.
3. Renee Zellweger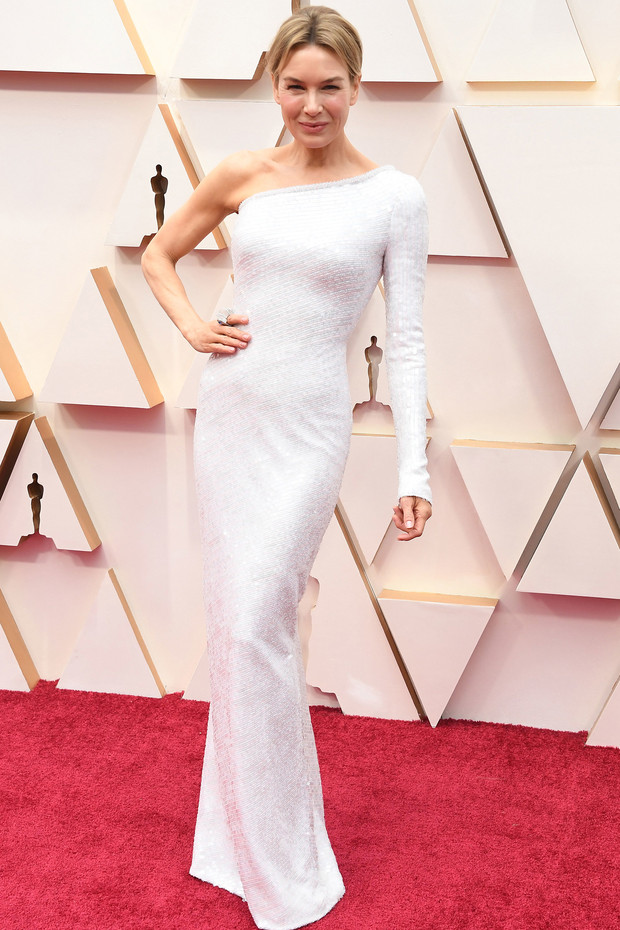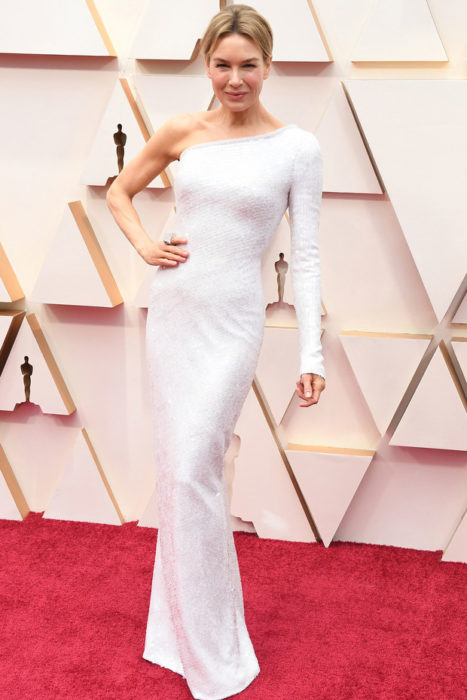 Although it is a simple dress, it looks spectacular and very sophisticated. In addition, it highlights the curves very well.
4. Cynthia Erivo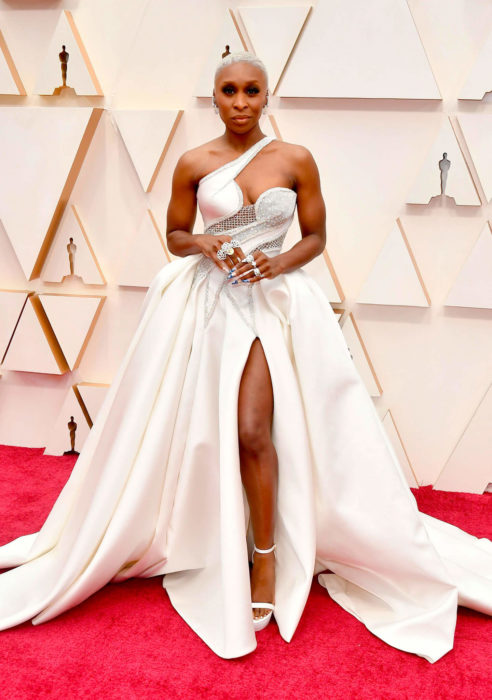 The leg opening looks amazing and adds a sexy touch to any bride. The details on the neckline make the dress very eye-catching.
5. Camila Morrone
The strapless neckline and tulle construction make the dress look very romantic. It is a perfect style for weddings in warm climates.
6. Diane Lane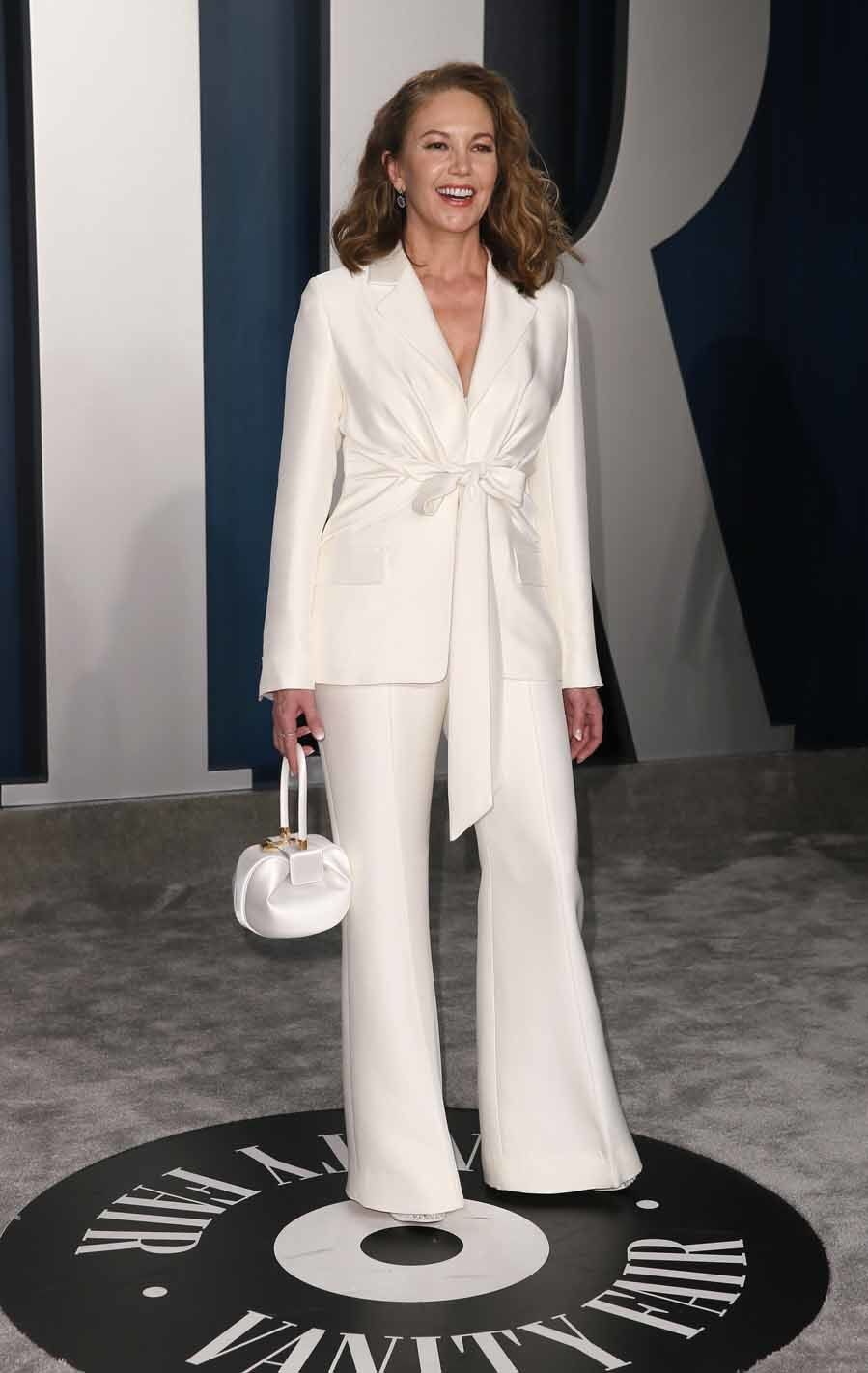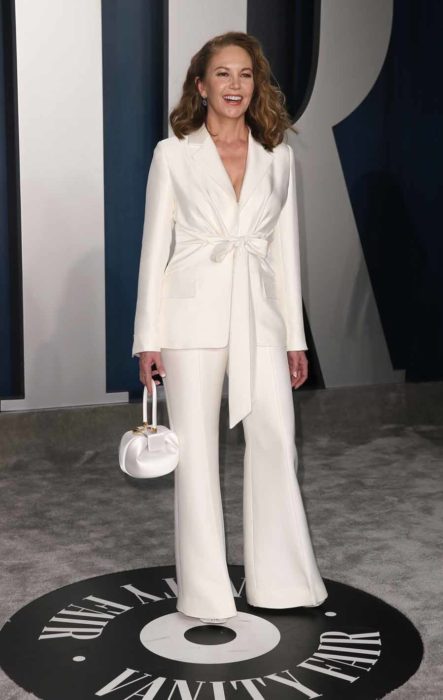 A suit is also perfect for civil weddings.
7. Brie Larson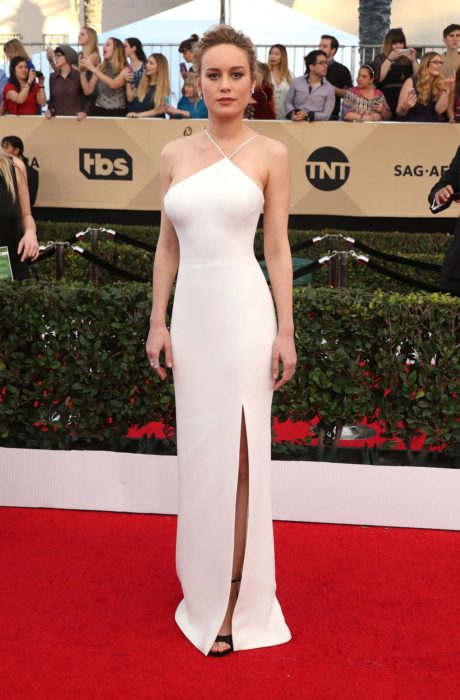 Completely simple, discreet and very elegant.
8. Millie Bobby Brown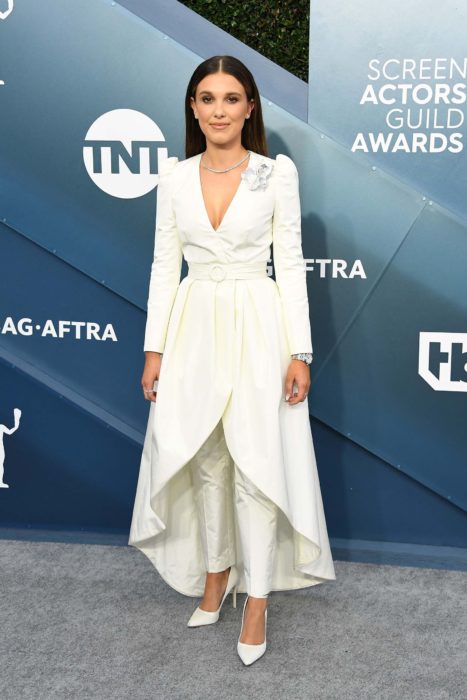 This outfit is ideal for brides looking for a combination of dress and pants. The jacket simulates a long dress very well and the trousers give it an elegant touch.
9. Jennifer Aniston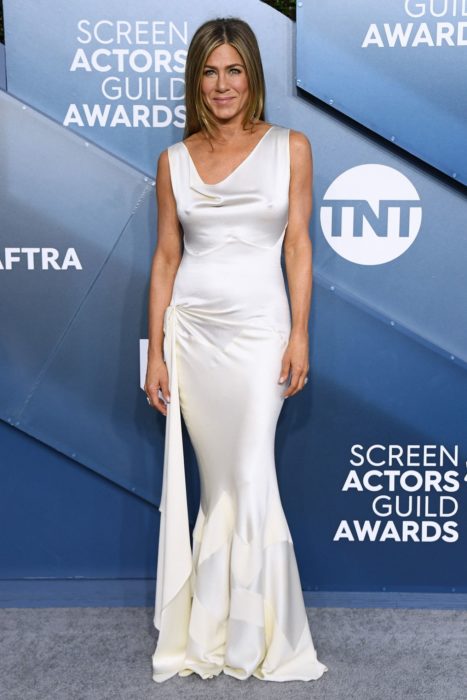 Although the dress is totally simple, it does not make it any less elegant than anyone on this list. It is ideal for a beach wedding!
10. Lizzo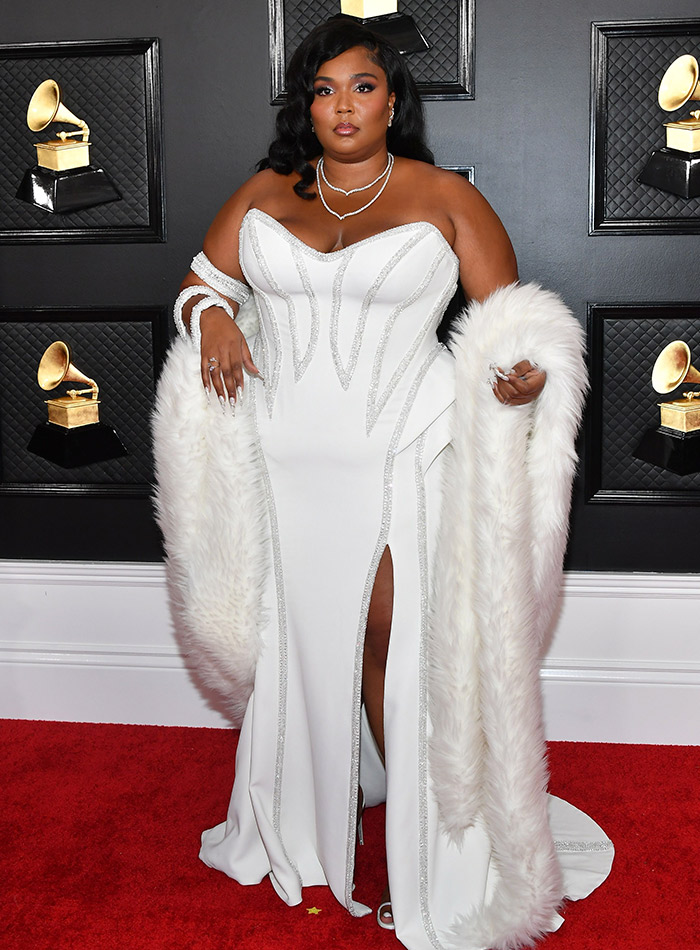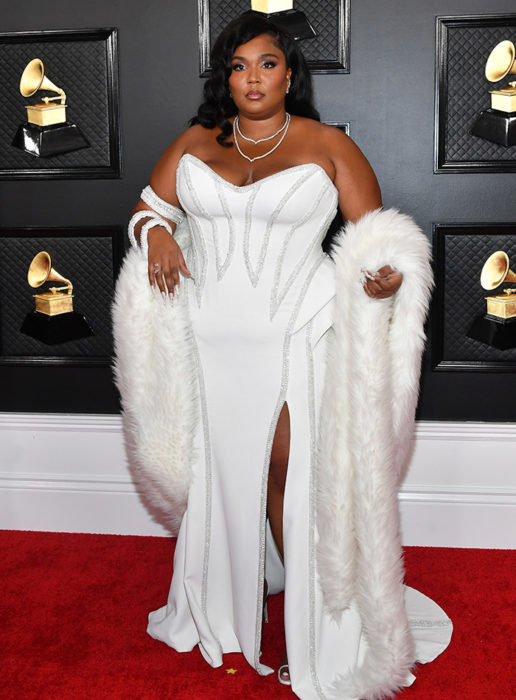 This was definitely one of the most elegant and glamorous dresses on the red carpet, as it has a touch between classic and sensual that makes it perfect.
11. Scarlett Johansson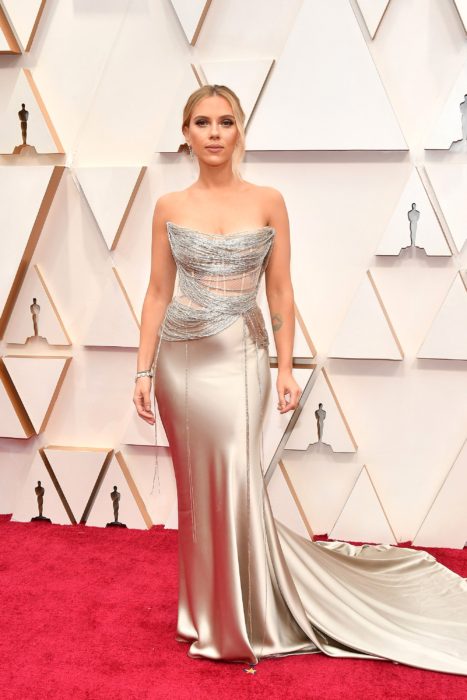 If you're tired of dresses in white, then Scarlett's champagne hue is the kind of dress you need. The details in the top help make it more eye-catching and elegant.
12. Lilly Singh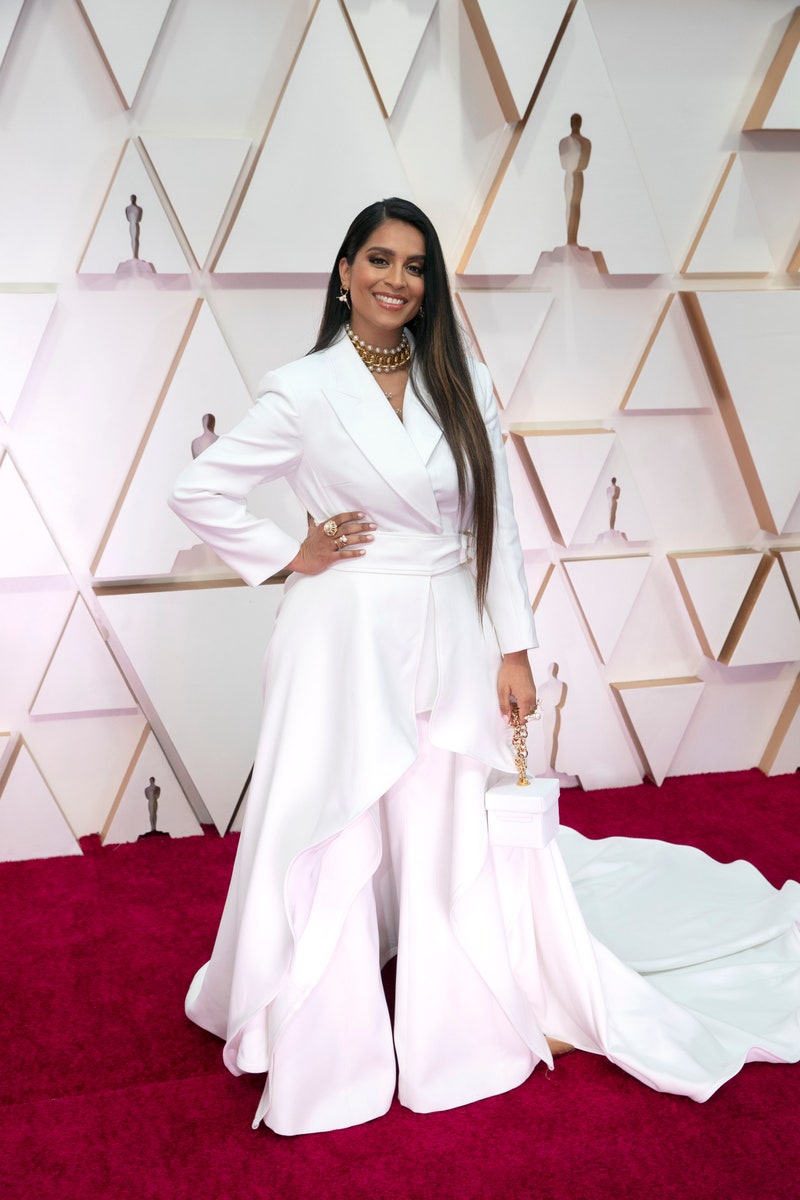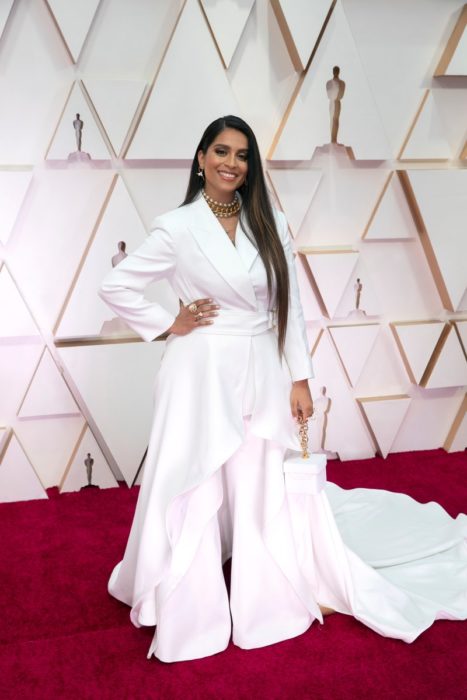 Brides don't always have to wear a dress and Lilly Singh proves it with these baggy pants and jacket that has a long train.
13. Beanie Feldstein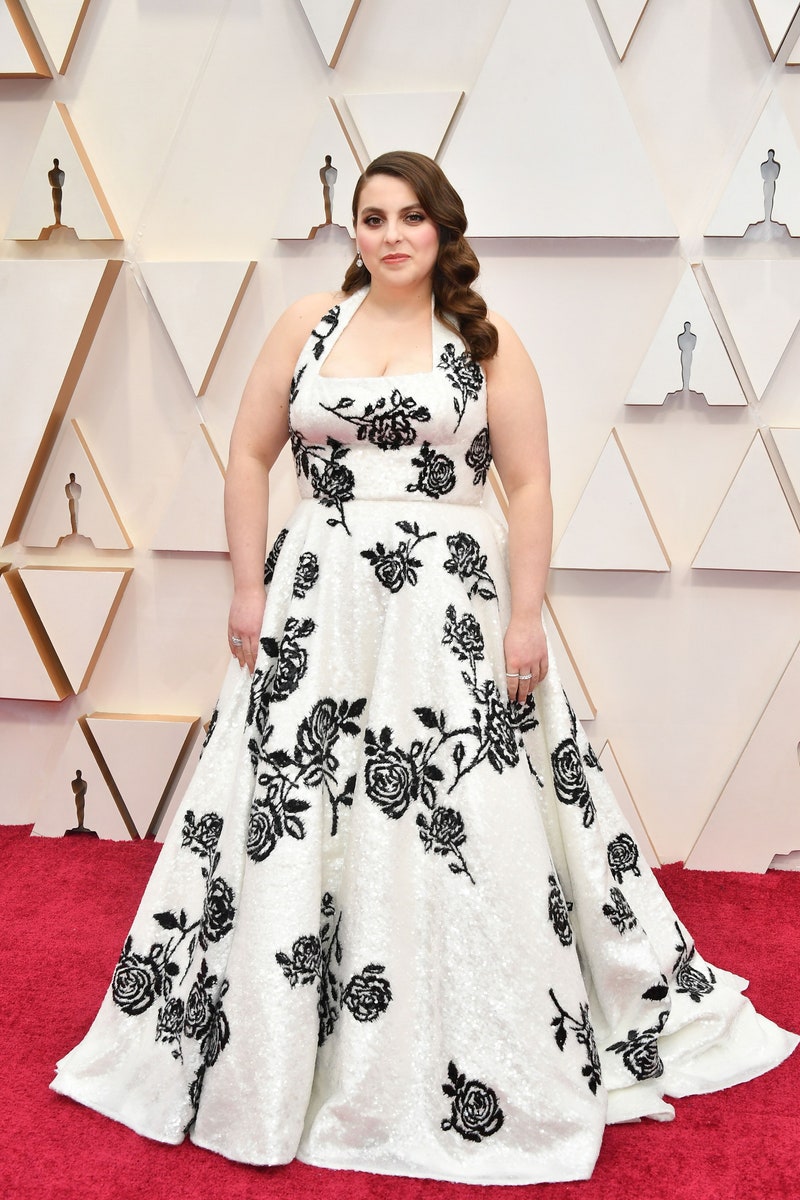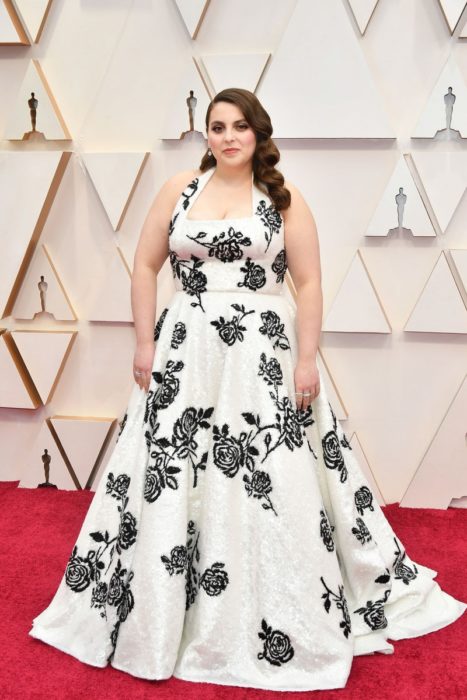 The floral details make the dress look beautiful and different from the classics. Also, with the flowers you will not need any more accessories.
14. Lea Seydoux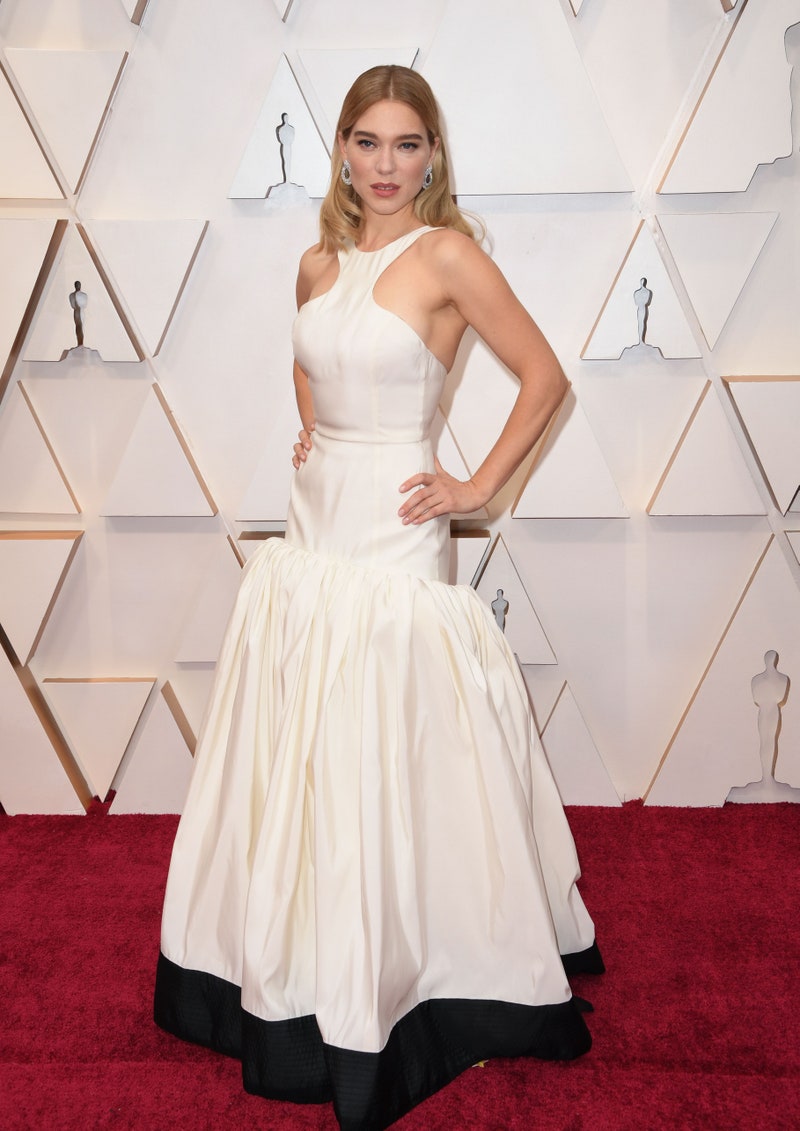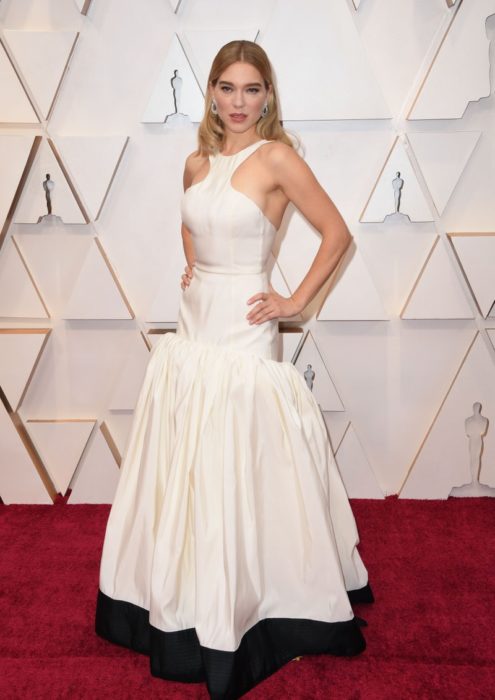 The detail of the black stripe makes it different and very striking. Without a doubt, it is perfect for brides who want a dress outside the classic.
15. Lily Aldridge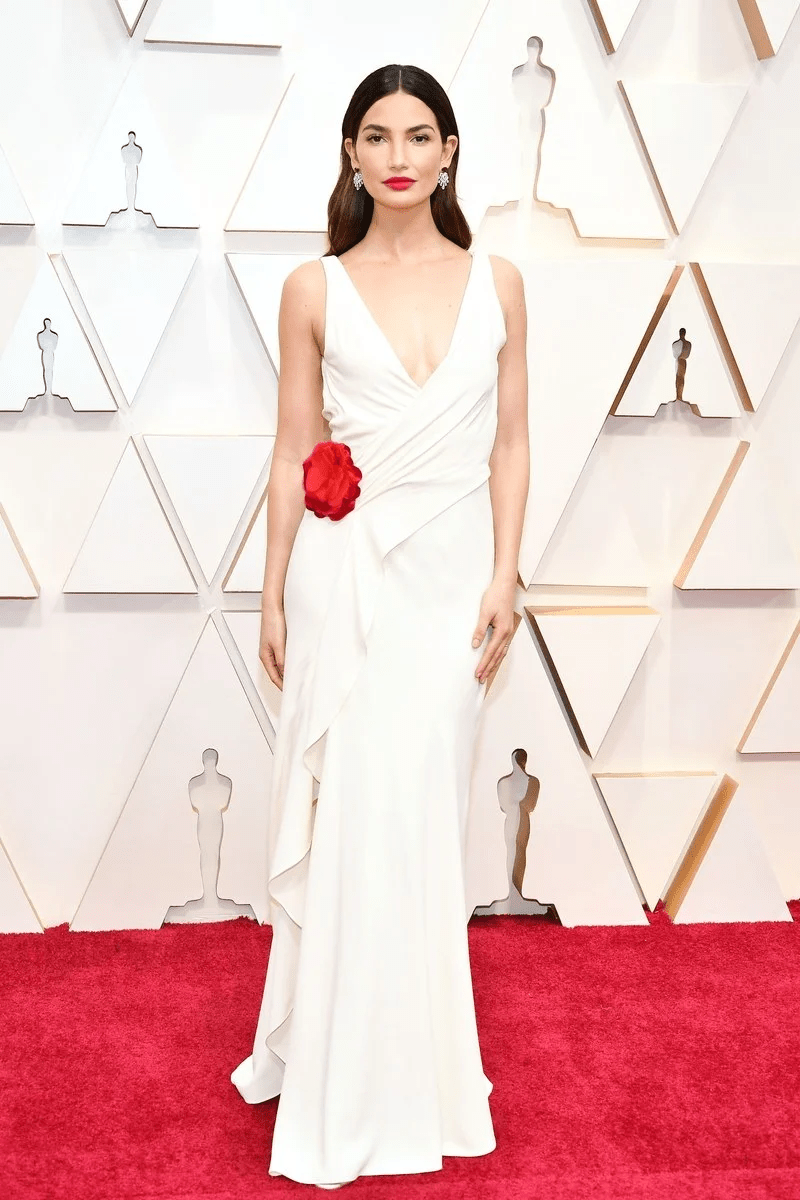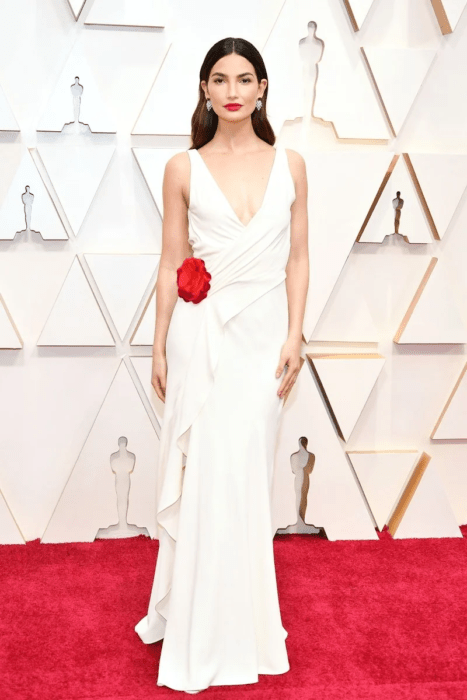 The dress is draped with a large V-neckline and features a red rose on one side that makes it very eye-catching.
16. Adriana Lima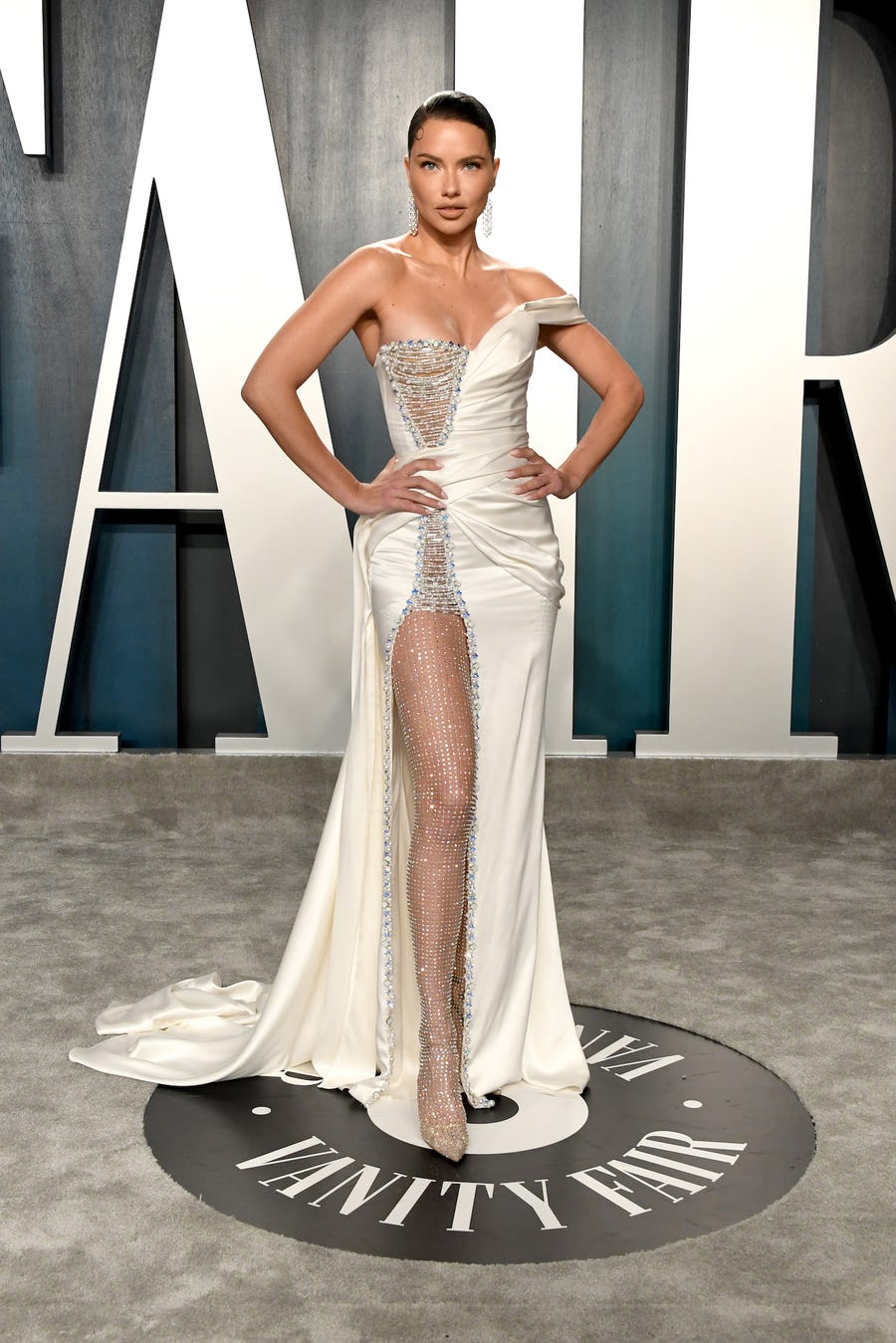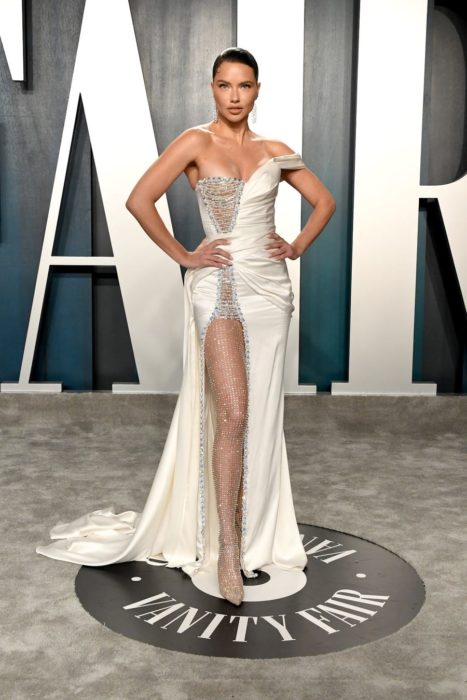 The perfect mix between white and gold. Adriana Lima's dress enhances her curves very well. Also, it has the necklines in the right places. This is a outfit worthy of a girlfriend who wants to look sexy.
17. Dua Lipa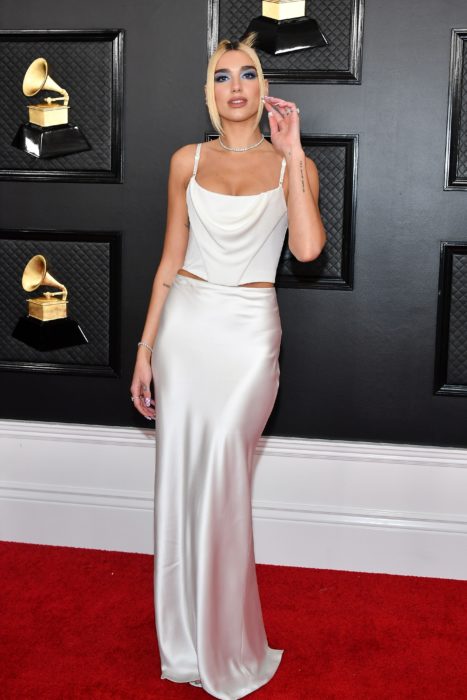 If you don't want a full dress, then the Dua Lipa option is perfect, because it mixes a long skirt with a top.