It is no secret that we all like tennis shoes, either to use them every day or on occasions when we want to be more comfortable or we are going to walk a lot, besides that they can be combined with everything: jeans, dresses, skirts, shorts, etc.
Although the popularity of tennis shoes has grown a lot in recent years and there are designs that can cost more than 100 dollars, here we show you 15 different sneakers that you can buy for less than $ 60 so you can indulge yourself and wear your favorite pair.
1. Black with beads and shiny details
This pair can match most of the clothes in your closet, it costs less than $ 55 and you can find them here.
2. Roses for a much more feminine touch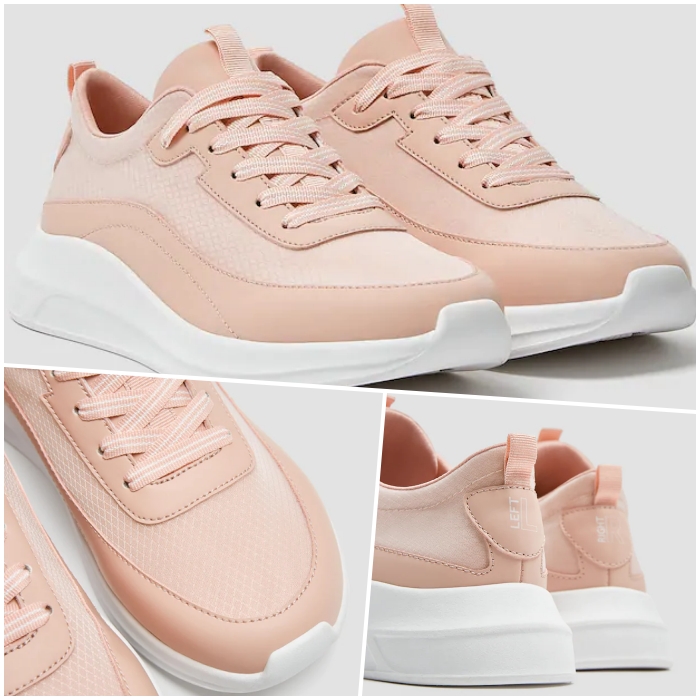 If your style is much more feminine and fresh, this pair is the ideal one for you. It has a cost of 34 dollars and you find them here.
3. White with pearls and a light texture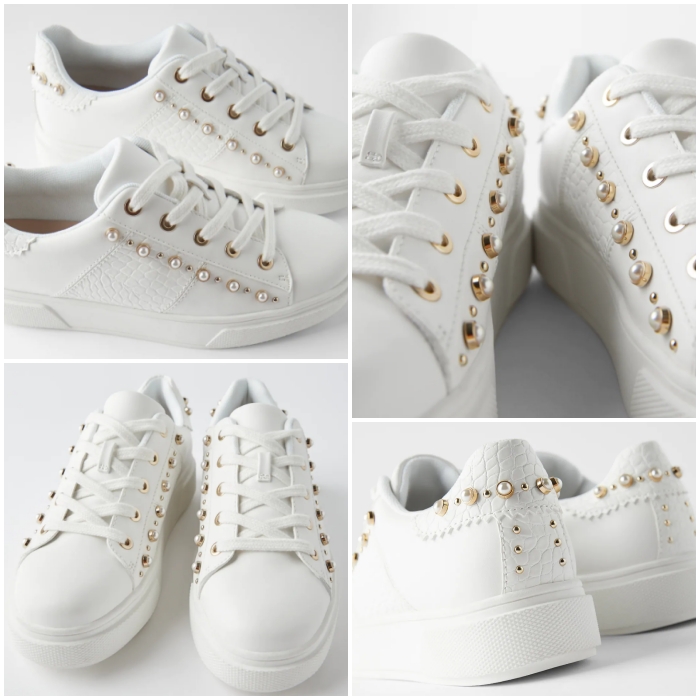 With this pair you can wear anything, as white goes well with everything. You find them here; they have an approximate cost of 45 dollars.
4. Multicolor with a very 80s style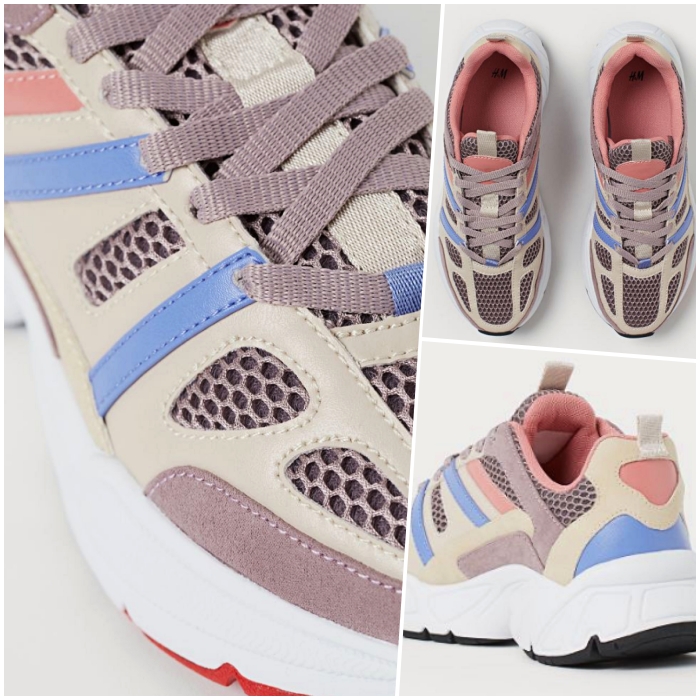 In the retro style of Stranger things, these sneakers will definitely turn heads. They have a cost of 23 dollars and you find them here.
5. Of different contrasts, textures and colors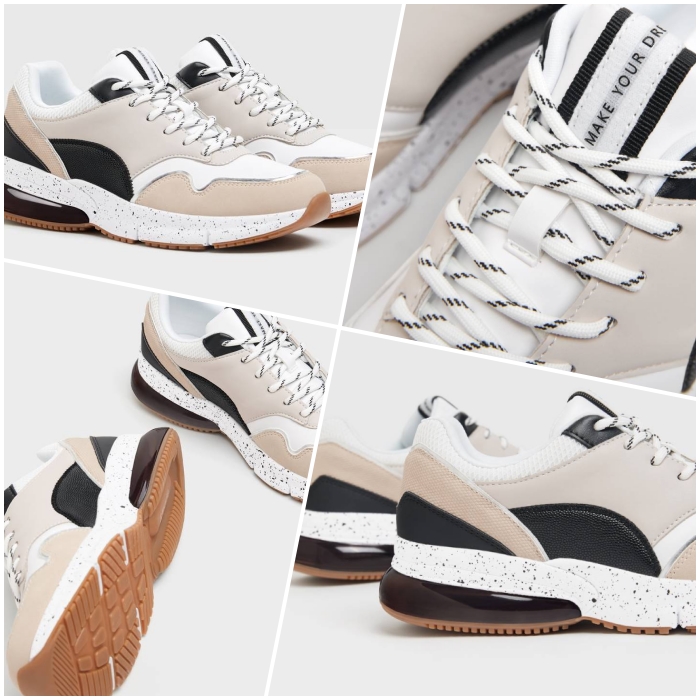 Although they are neutral in tones, these sneakers have touches of darker colors and fun textures; they cost 46 dollars and you find them here.
6. These in neutral color and a contrasting interior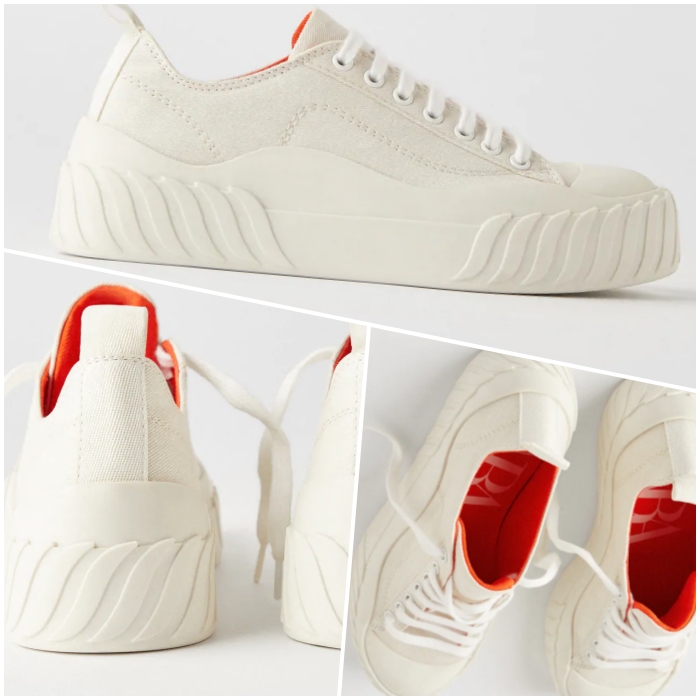 If you are the type of girl who likes sneakers in more neutral colors but with a little touch of color, these are ideal. They cost 36 dollars and you find them here.
7. Some very bold and with vibrant colors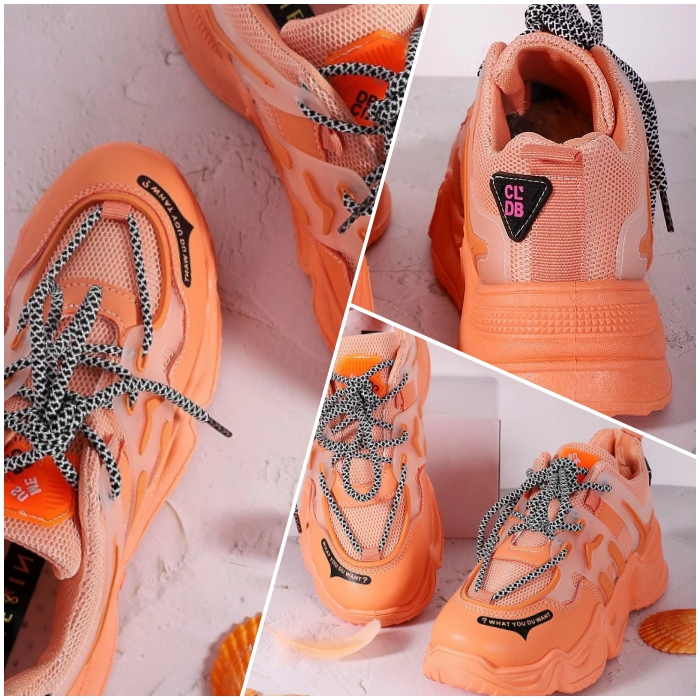 This model is super flashy, the laces add a touch more contrast and, if you dare, you can get them for 26 dollars here.
8. The types sock they are comfortable and easy to use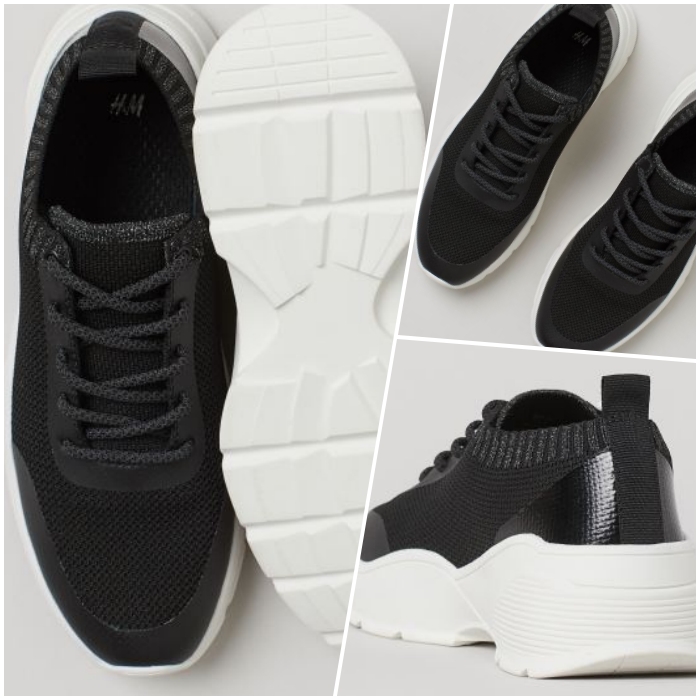 This type of sneakers It is very easy to use for its comfortable design and they look great to go anywhere. They cost $ 21 and you find them here.
9. There is also a pastel colored sole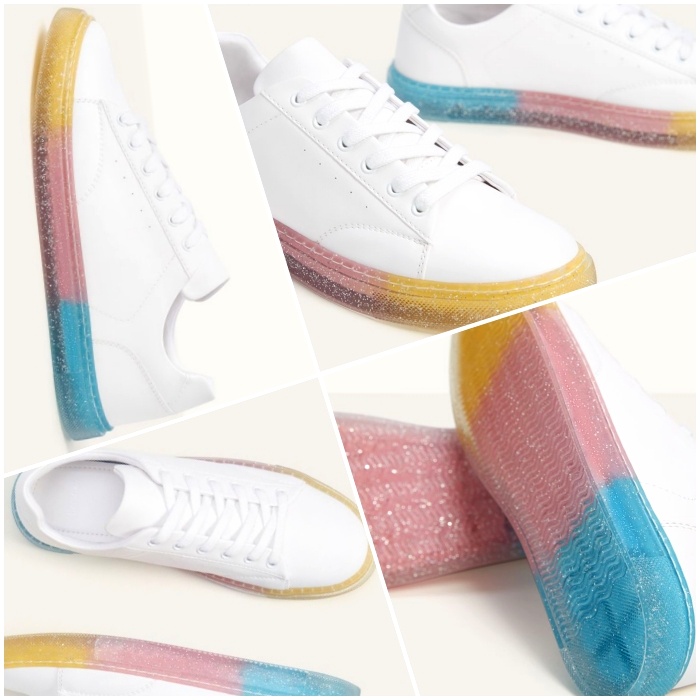 Colors on the sole add a fun touch to this simple design, plus they have a little bit of glitter. They have a cost of 25 dollars and here you find them.
10. Monochromatic with thick soles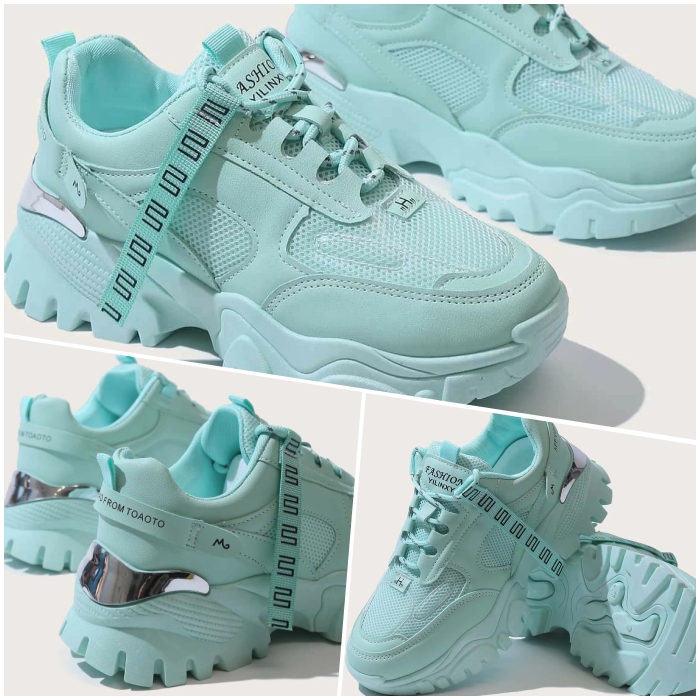 The mint green color looks amazing and the chrome accent works really well. They have a cost of 26 dollars and you get them here.
11. Neutrals for a more casual and subtle style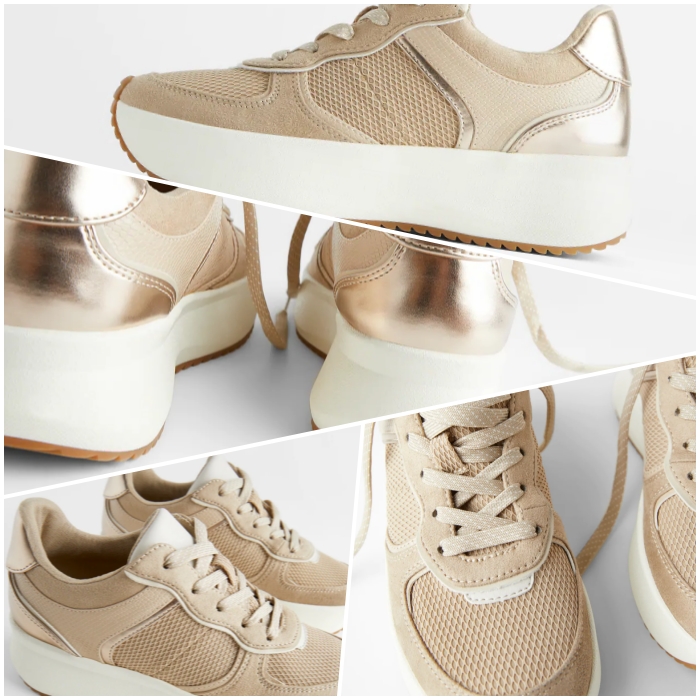 Suede details along with a fishnet texture add a little fun to these neutral sneakers. They cost $ 28 and you find them here.
12. You cannot miss the basic platform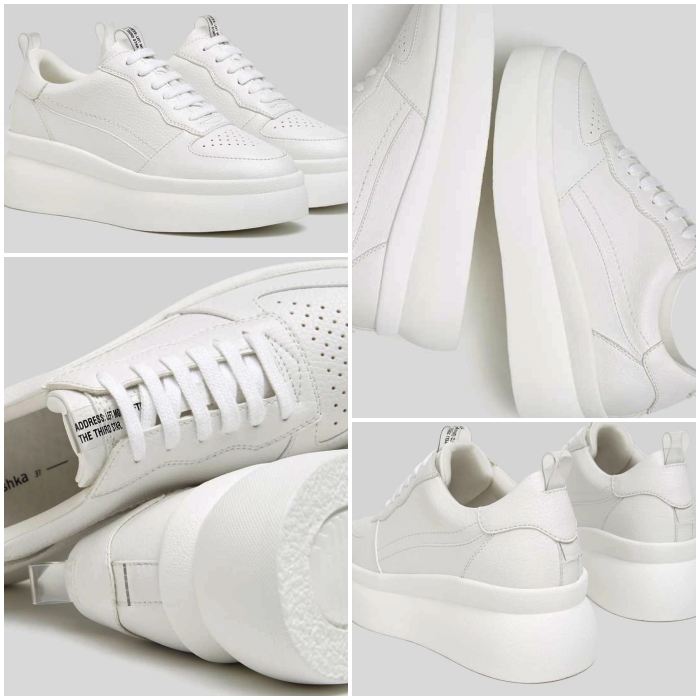 One of the models that are being used the most today are the one color with platform; you find these here and they have a cost of 35 dollars.
13. Feminine but with a reptilian texture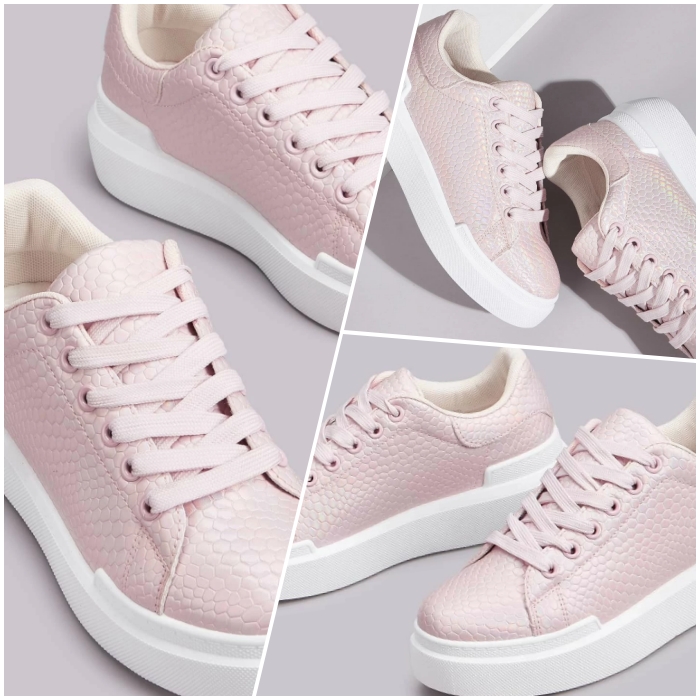 Sneakers of this type are great when you like pastel colors but want a different twist; you can get them here and they cost $ 20.
14. The classics with a twist edgy and modern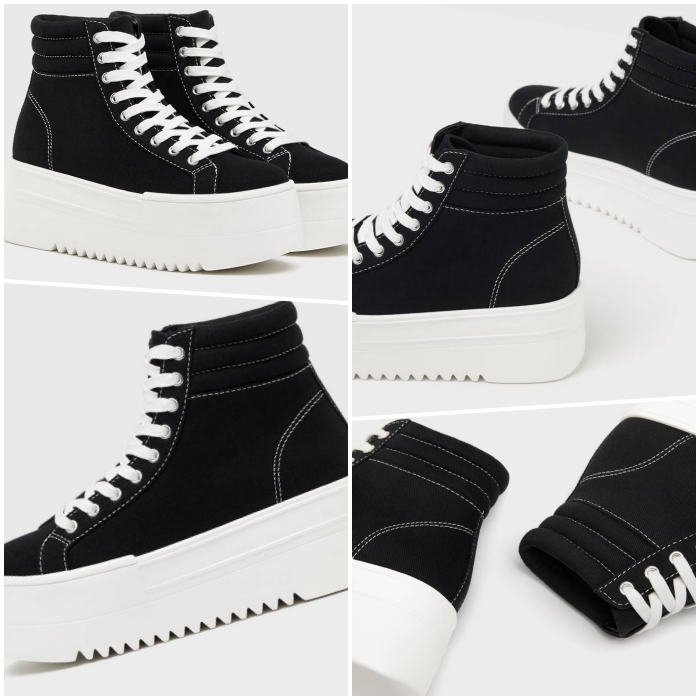 We've all used Converse-style sneakers, so this platform model will be to the liking of many. They cost 46 dollars and you find them here.
15. And a few singles with little glitter details
This type of model is widely used, the white color is good to combine with everything and the details of glitter they look cute. They are priced at $ 25 and you find them here.