Many girls love everything related to skincare and makeup; Trying new products and falling in love with the results is something that fascinates them, but not everything is so simple, because as much as you may love a product, you must know reviews about it, or new tips and advice to look radiant with any makeup you are going to. create.
That is why there are the experts in these topics, who always share with other girls everything about their new discoveries, and allow you to know enough so that just like them you fall in love with a new product or, on the contrary, learn to give it a better useful to those brushes that already have a little dust.
If you are a lover of skincare and makeup you must know these Instagram accounts that will help you a lot to always look beautiful.
Run by Mexican girls, they tell you about completely natural, vegan and animal-free facial care products. They present you from masks, soaps and tonics to items such as brushes to dry exfoliate and activate body circulation.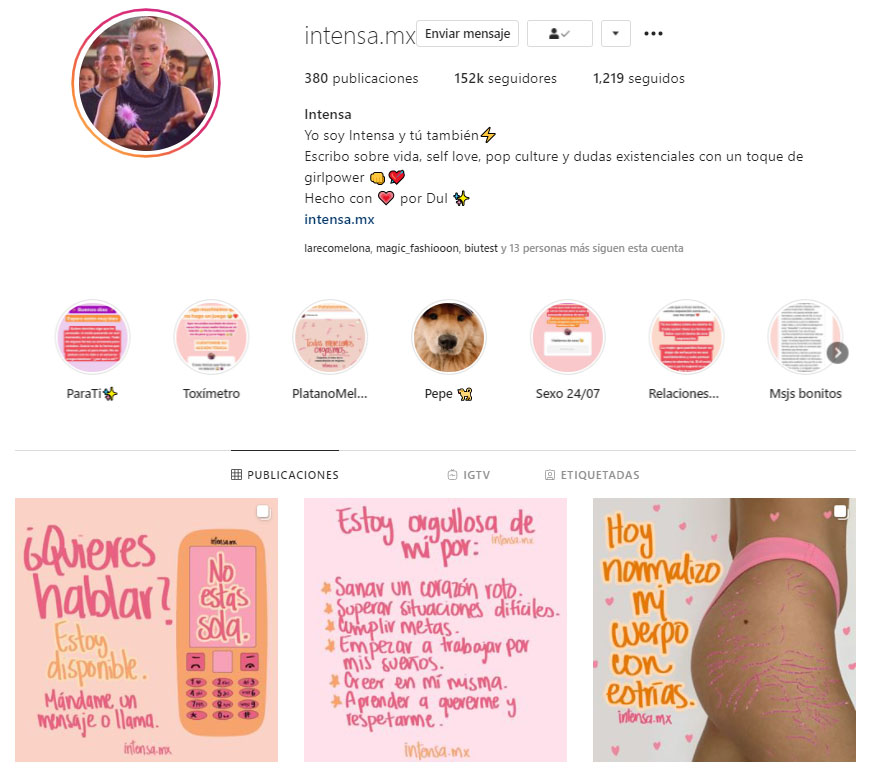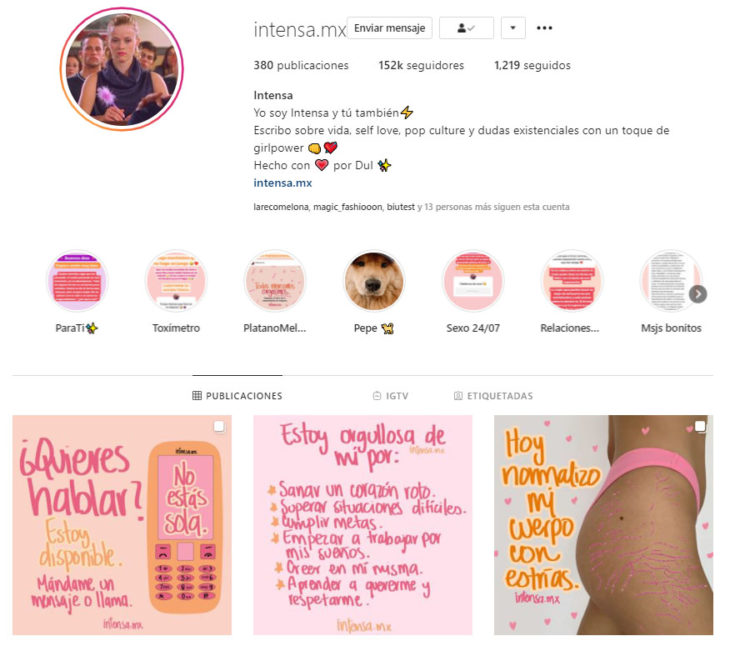 Creative, fun and innovative, in this account you will find everything about topics such as life, self-love, pop culture and, obviously, personal care in terms of skin and makeup, all with a little of the girl power which is always necessary.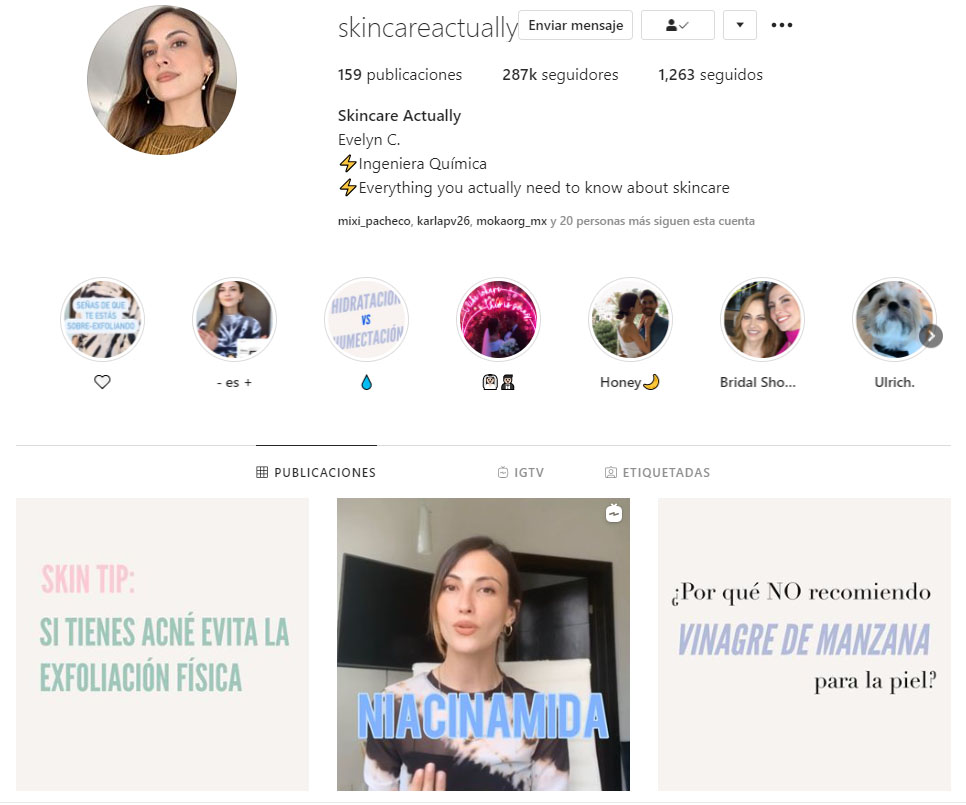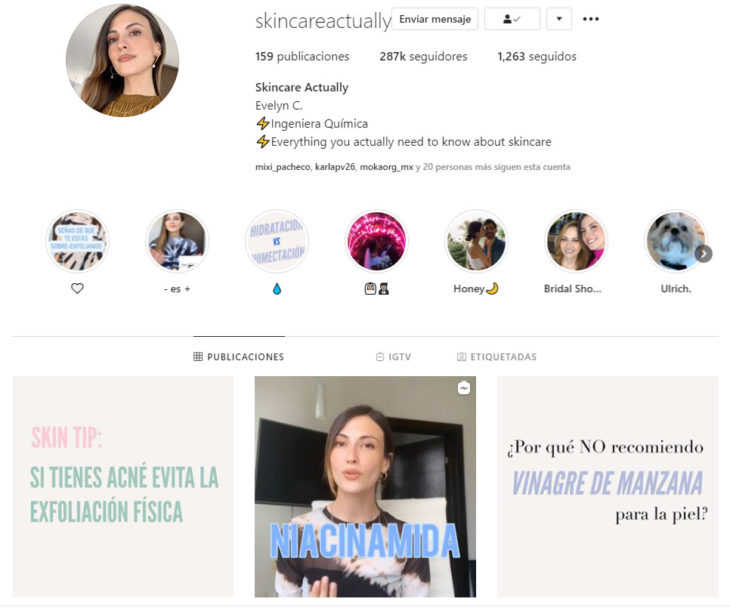 Evelyn is a chemical engineer who talks to you about the ingredients and effects of the most popular products on the market. You can learn all about skincare, In addition to that you will know which ones are better to eliminate from your routine and what others are necessary for you to get to try them. Despite being a chemist, her way of explaining it is fabulous, because without a doubt you will be able to understand everything.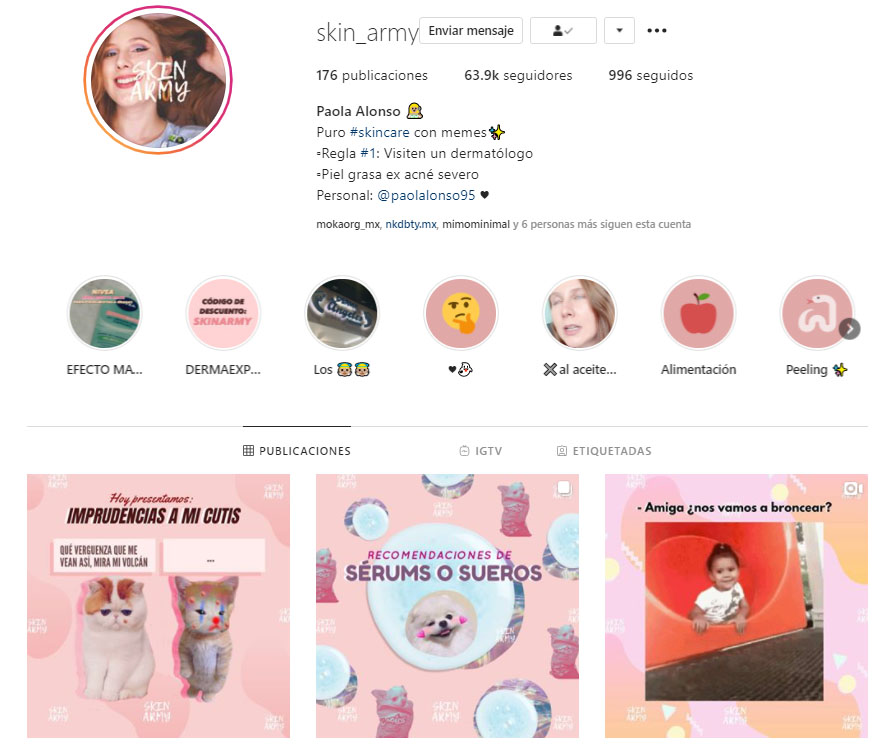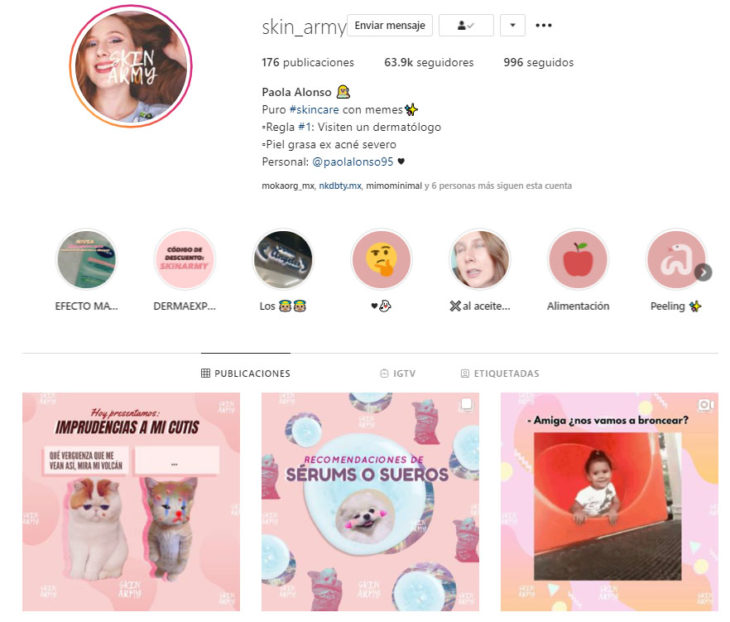 Paola will talk to you from her experience with oily skin and overcoming severe acne, you will find very useful tips and situations with which you have surely felt identified, plus she will always recommend you go to a dermatologist before trying anything else.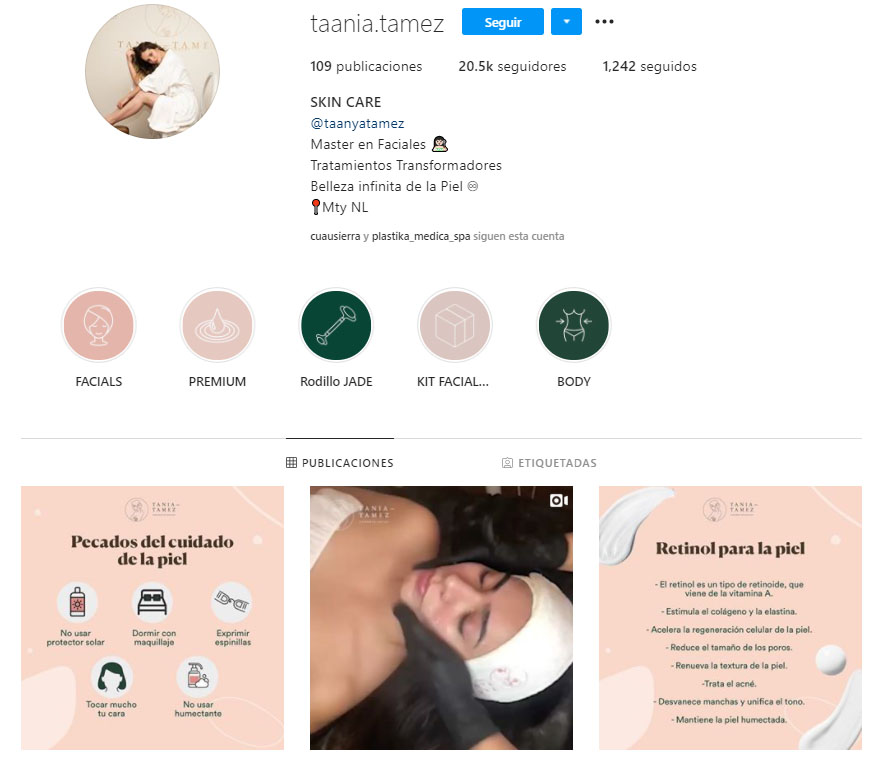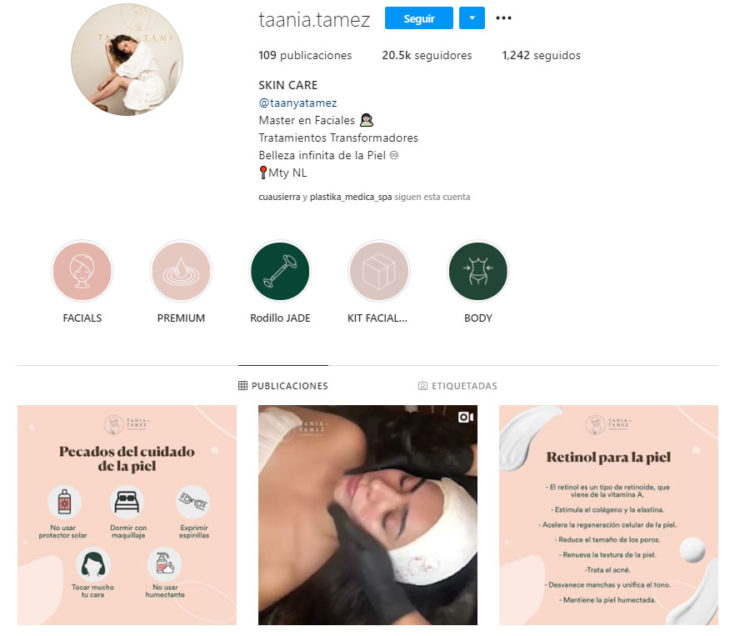 Tania is an expert in facials and knows a lot about ingredients and treatments that help you improve the appearance of your complexion. Without a doubt you have a lot to learn from her, her feed it is beautiful and you will not hesitate to follow it.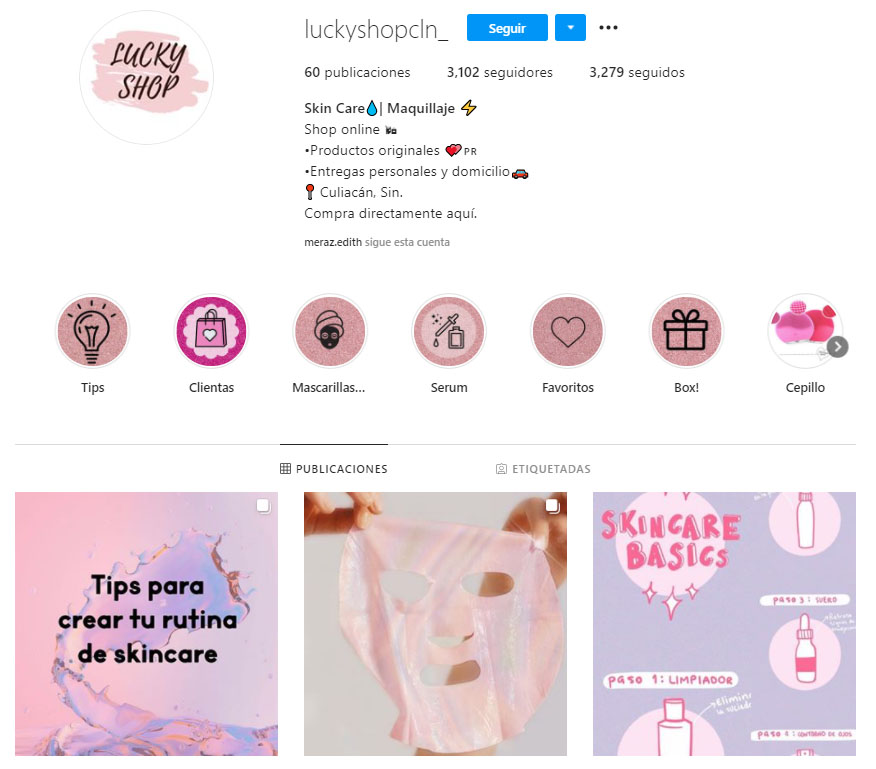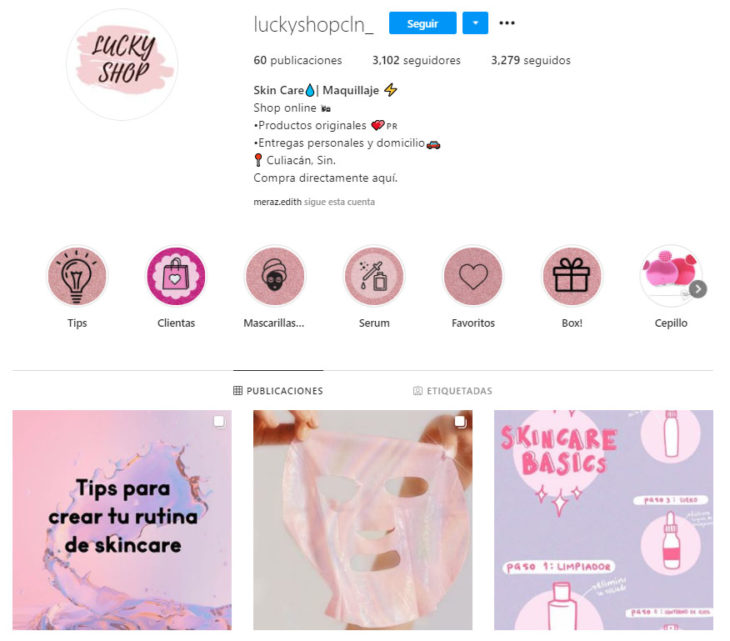 Here you will find makeup and facial care, as well as tips and products that are ideal to try, and the best thing is that they are well-known brands and easily accessible; in the same way, you can buy something if it is necessary for you.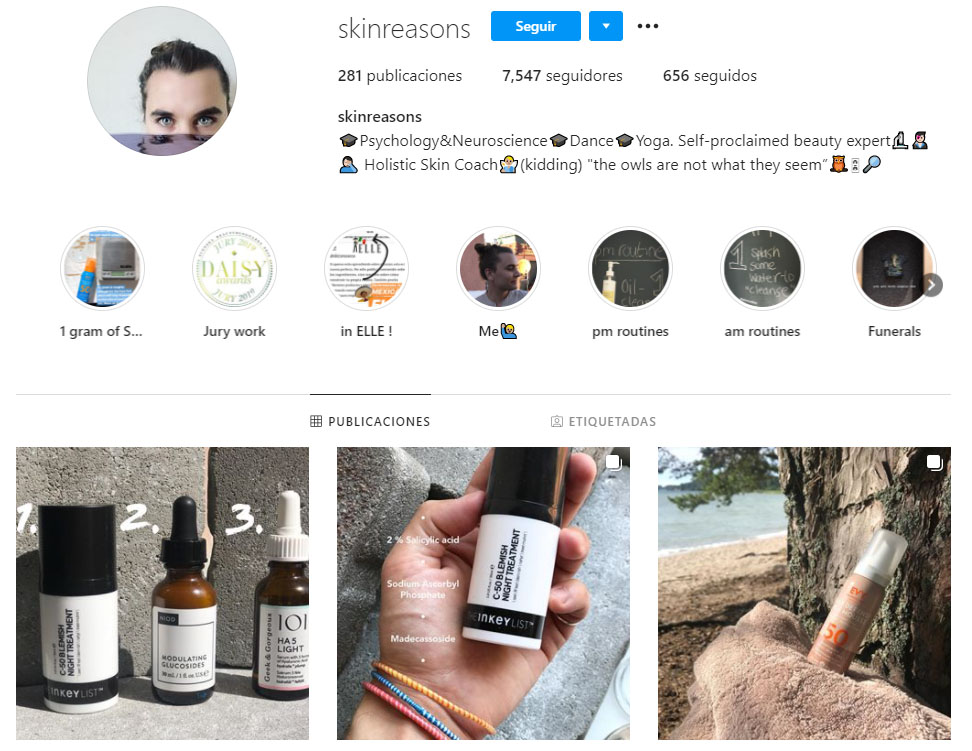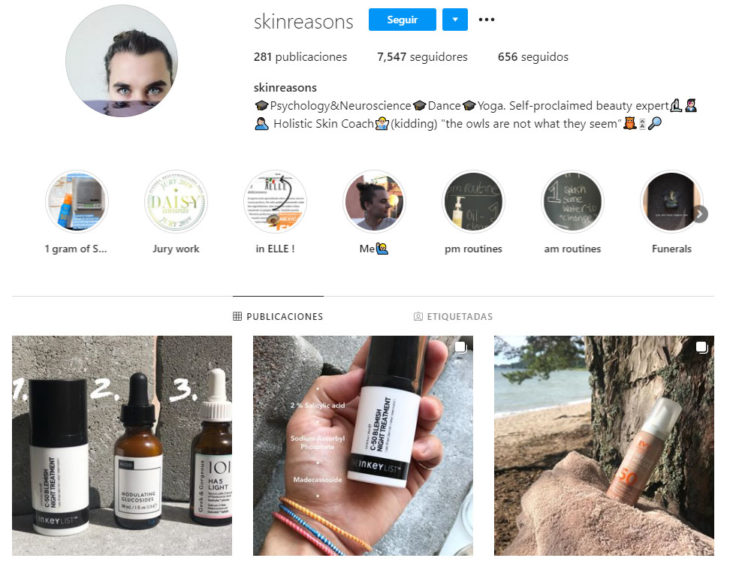 Ideal for beginners, you will find information on ingredients and how to create your own routine. Recommend products and talk about your personal experience using them.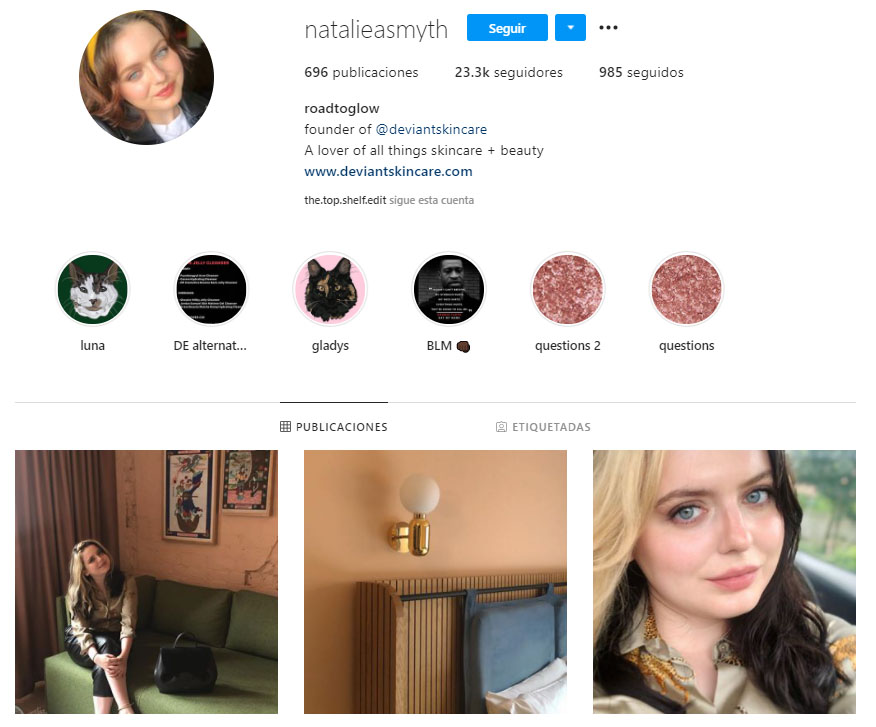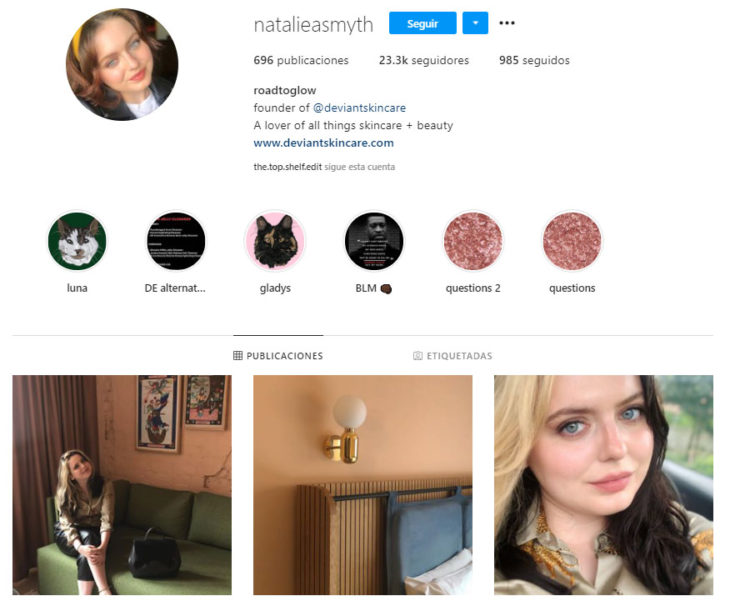 If your skin has suffered from acne problems, Natalie is the one to follow, only she knows how to achieve perfect skin after severe acne breakouts. Also, his way of communicating it is easy to understand; do not hesitate to follow it.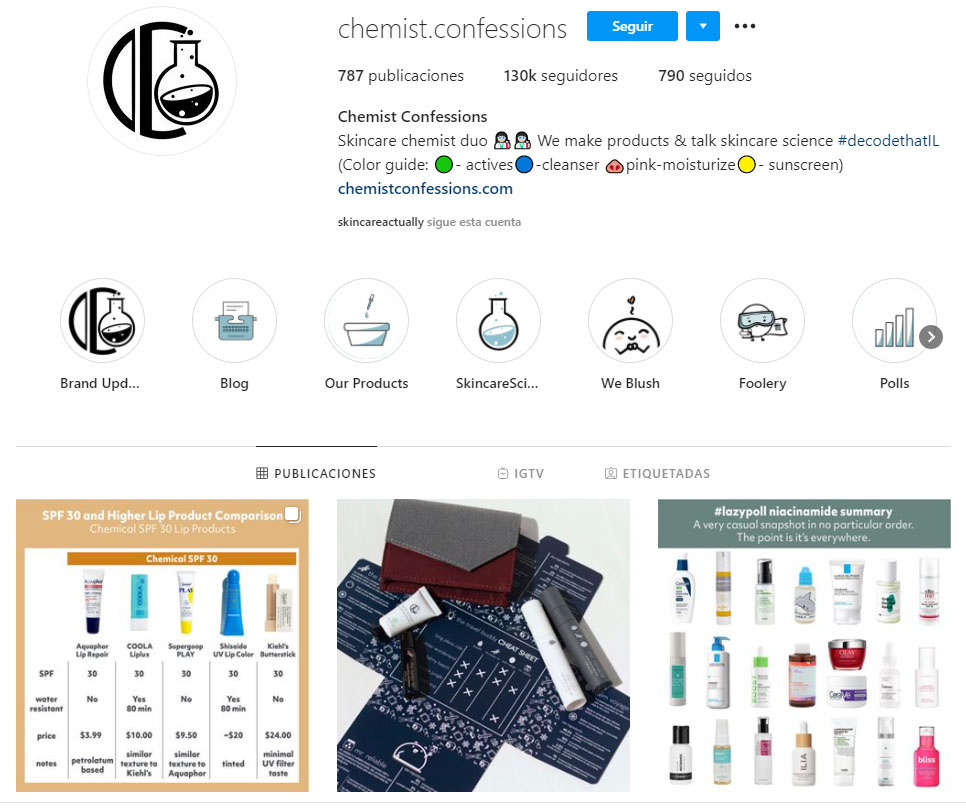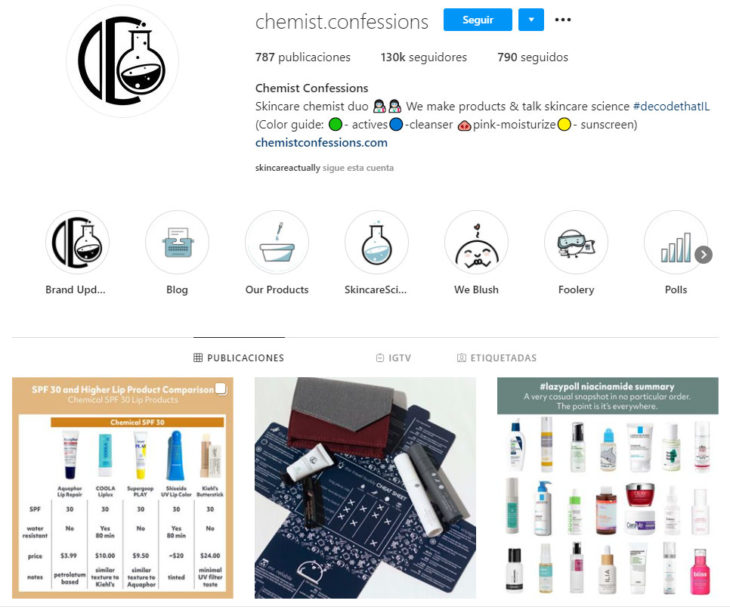 The most creative account you can see related to facial care and makeup. You can see reviews of brands like La Roche-Posay, SkinCeuticals and Dr. Jart +, plus you will learn about specific ingredients and how they work on your face.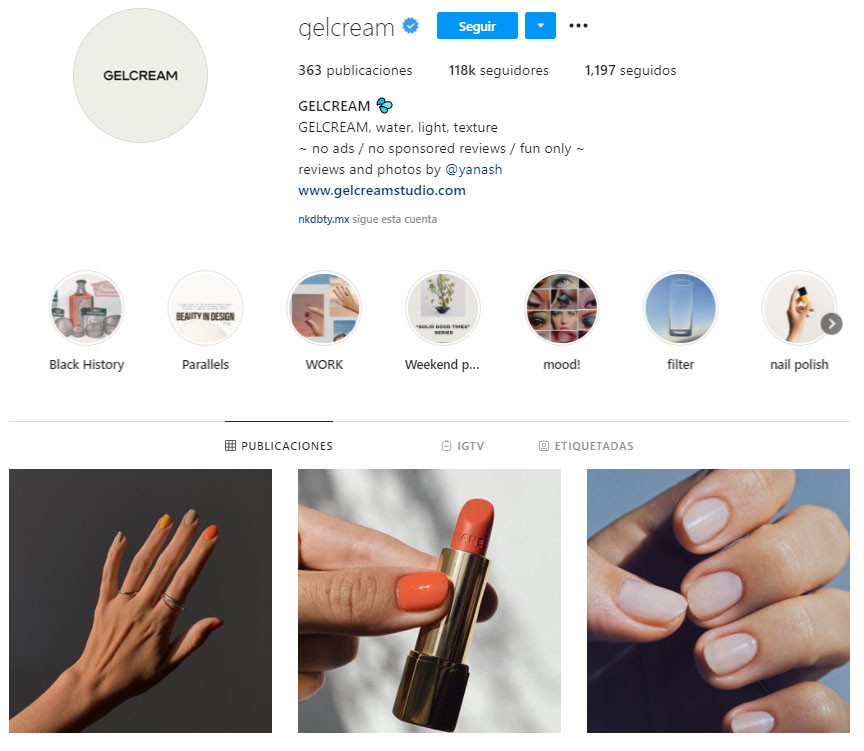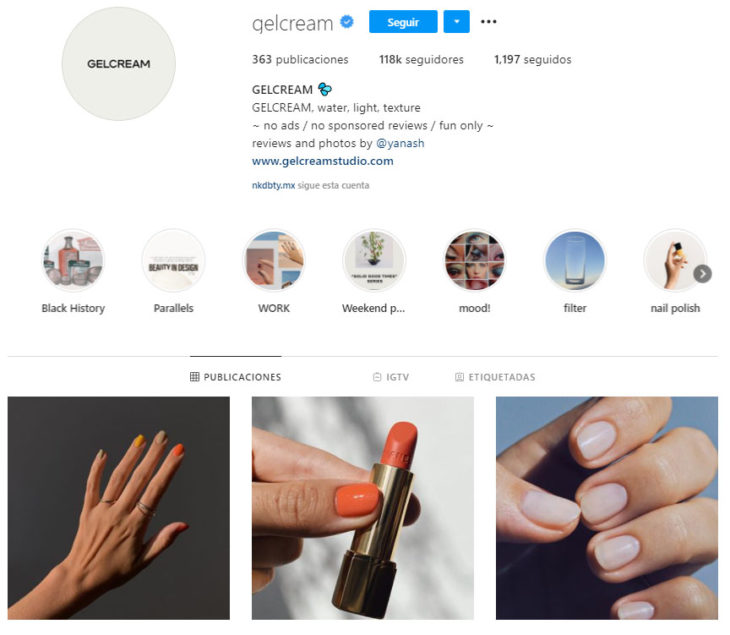 Get ready to enjoy 100% real reviews. This girl doesn't work for sponsors, so you actually buy the products and give your final verdict on them without the need to lie. In addition, you can not only find facial products but perfumes and makeup, or even contraceptive methods.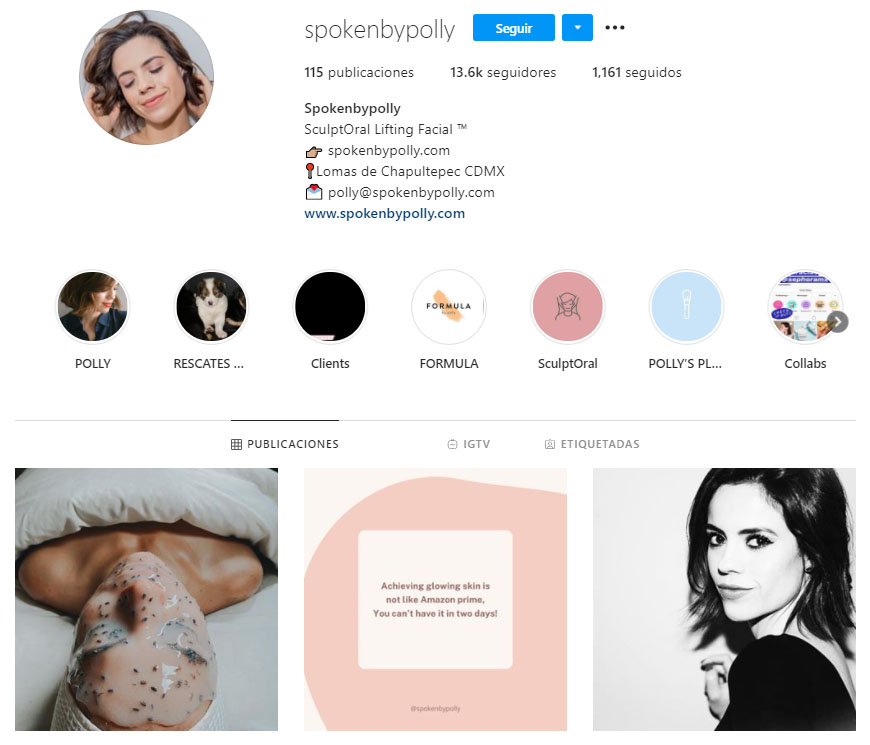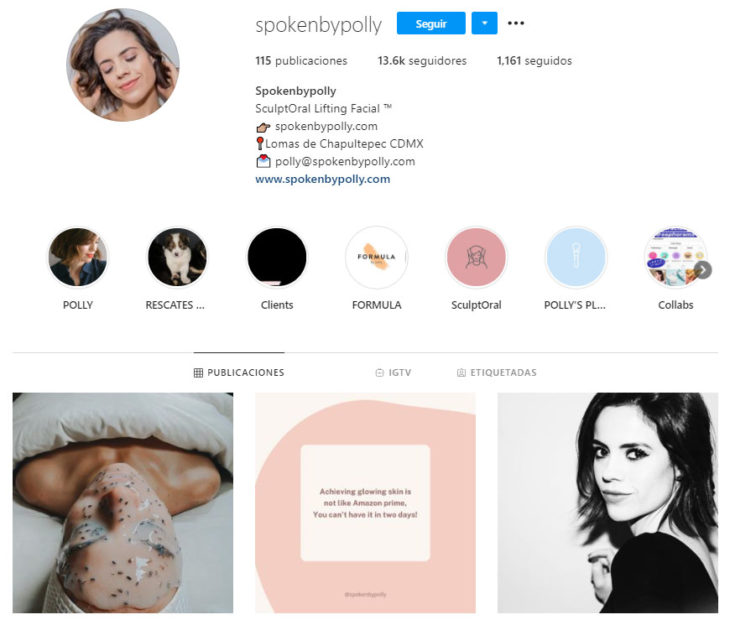 With Polly you will learn through tutorials from the app IGTV vertical video on multiple beauty treatments, in addition to learning about new products and their characteristics. As if that weren't enough, she is the only one certified in Mexico City to perform the Sculptural Lifting facial, which is Meghan Markle's favorite.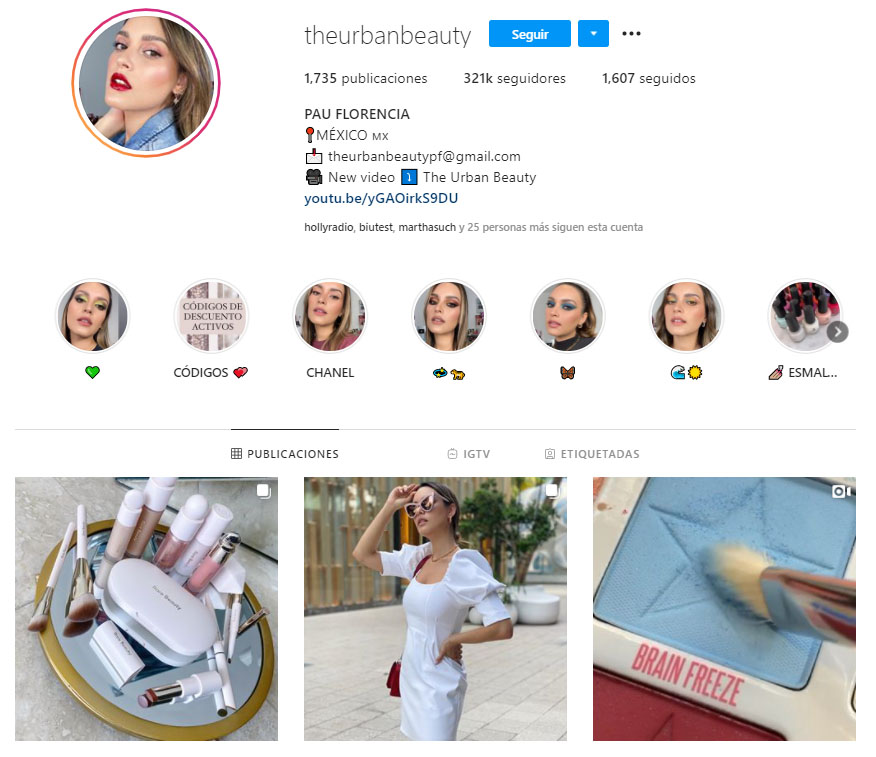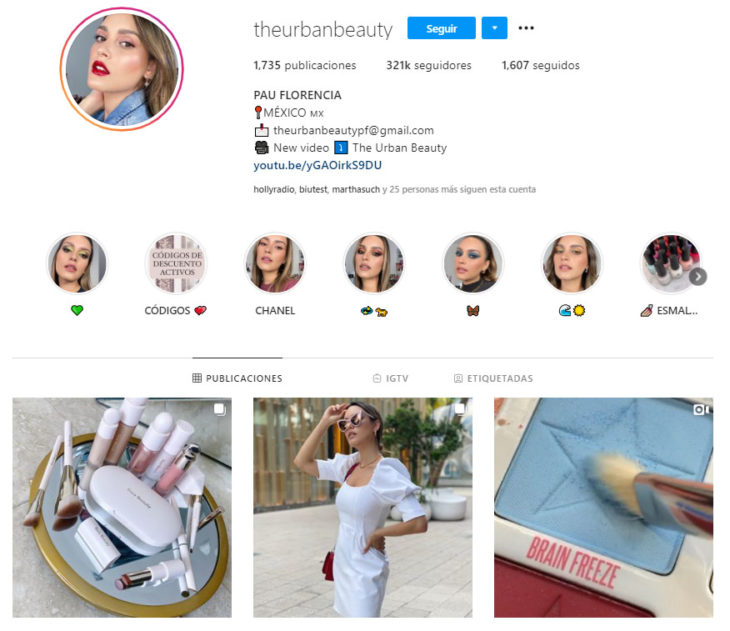 Pau Florencia is the mistress of vibrant colors, and she is the one with whom you will learn the most about eye-catching makeup and the best beauty brands. Offers reviews of products and provides tips to improve more and more in makeup.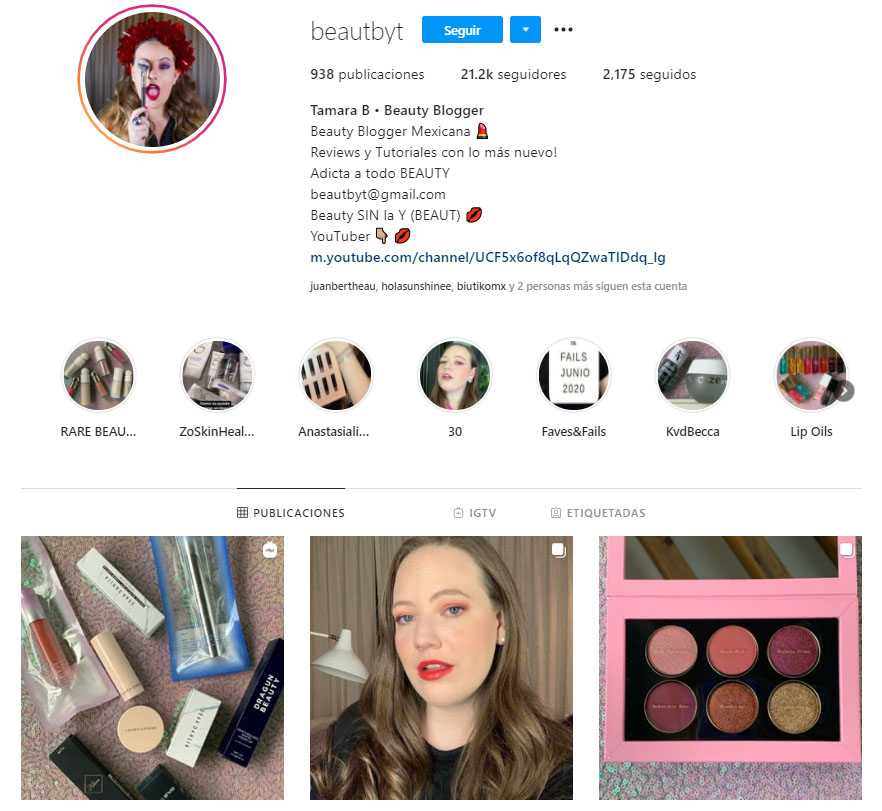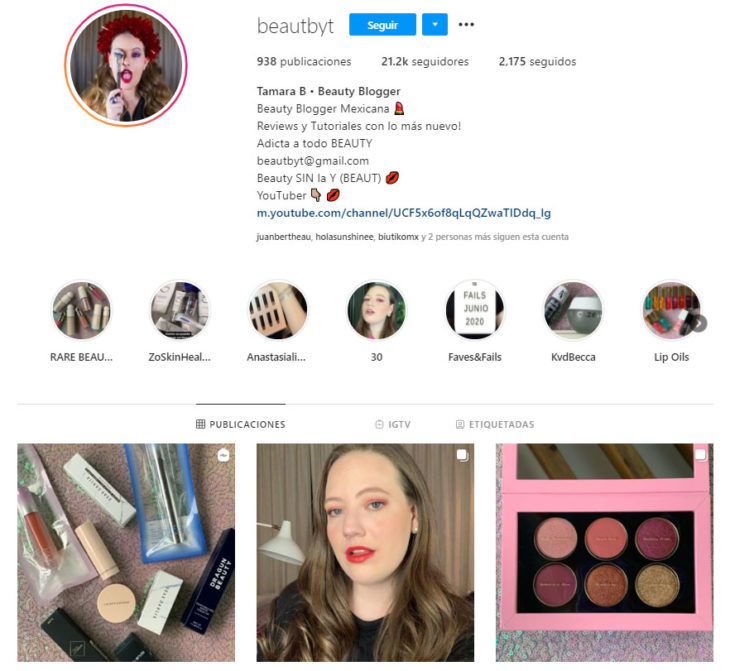 Tamara will teach you all about the products that for her should be a must in your routine, and which are those that no matter how cute they seem, it is better to keep away. You can find interesting information not only in their photos but also in their featured stories.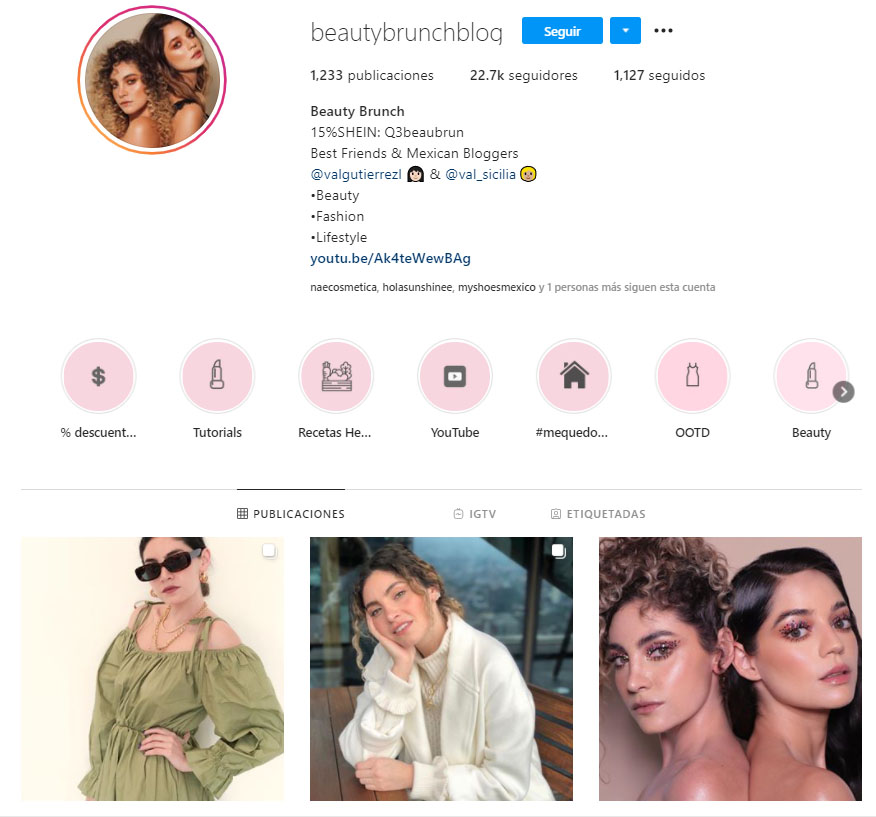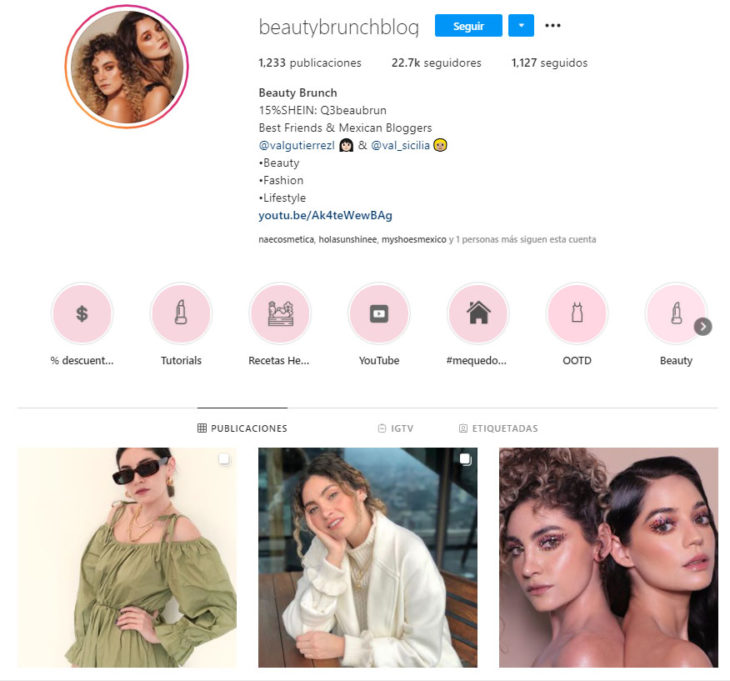 It is about a couple of best friends who, in addition to sharing a beautiful friendship and a blog, also share their name as both are called Valeria. You can find everything about the most popular brands in Mexico and tutorials that will be very helpful, in addition to providing food recipes from time to time.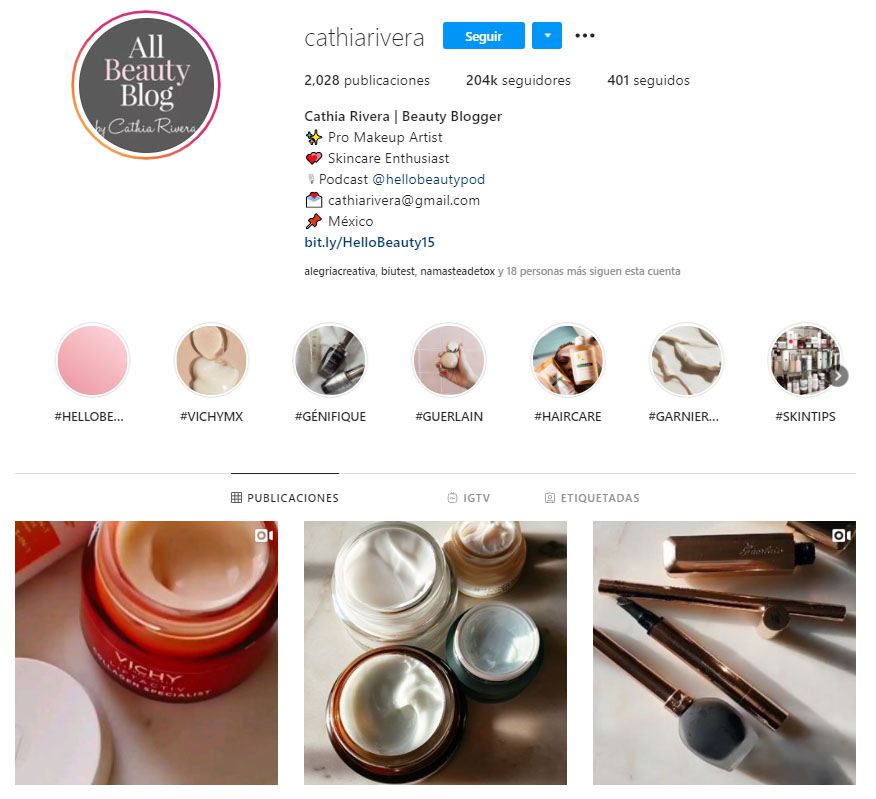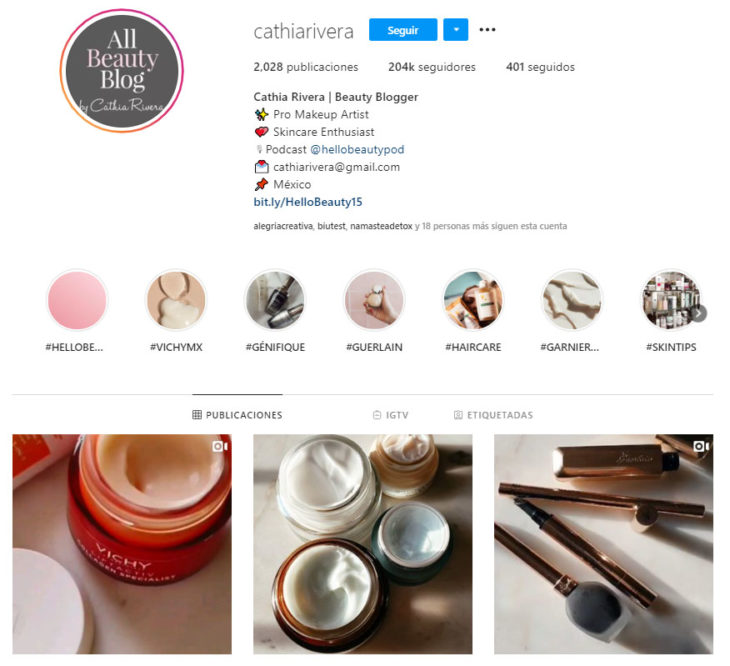 She is the founder of the makeup and facial care blog All Beauty Blog, where you can find reviews and advice on these topics. The bad thing is that you will most likely go bankrupt, because you will want to buy all the products that he mentions and that are undoubtedly amazing.