When planning a wedding, the most important factor when organizing everything is probably the wedding dress, but once you have found it, one of the most common problems is deciding what type of dress to choose for your bridesmaids. You know that they will agree to what you choose so wouldn't it be amazing to find the perfect dress so that they too can look beautiful?
Whether you are about to get married, have plans to do so or are already a married woman, here are some ideas for the women who have always supported you and will be your bridesmaids on that special day.
1. Long dresses are always flattering
2. They can be of different design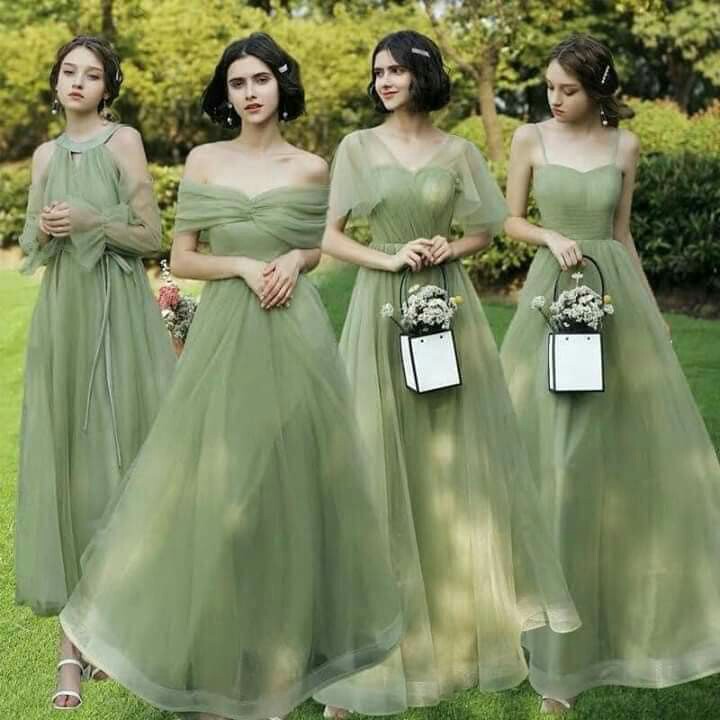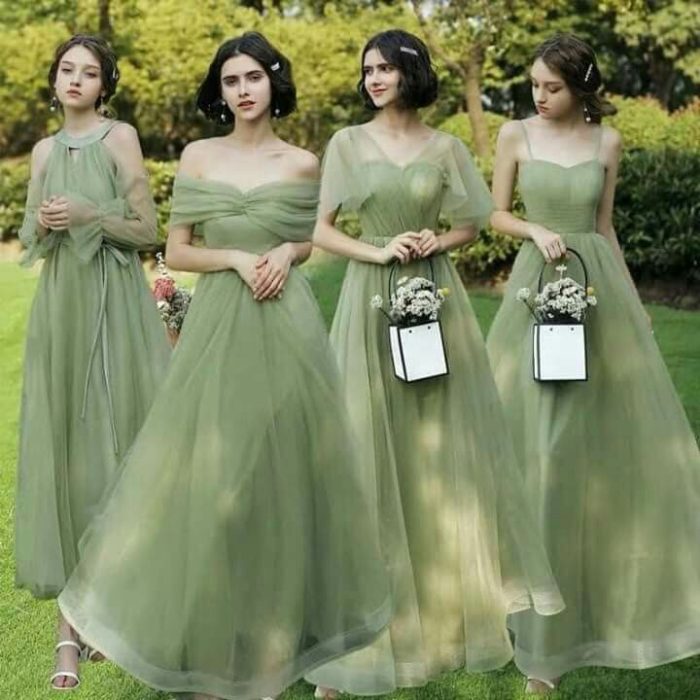 3. Who says black is not an option?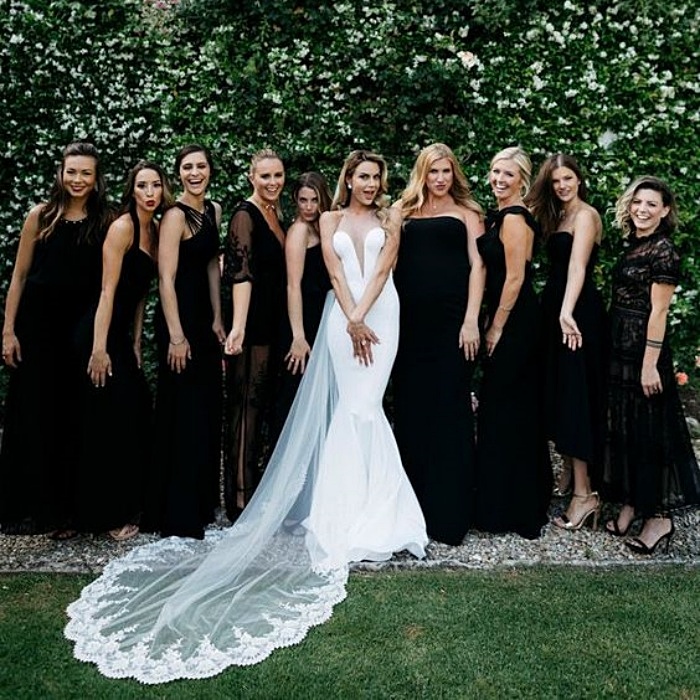 4. Copper is also a shade that combines very well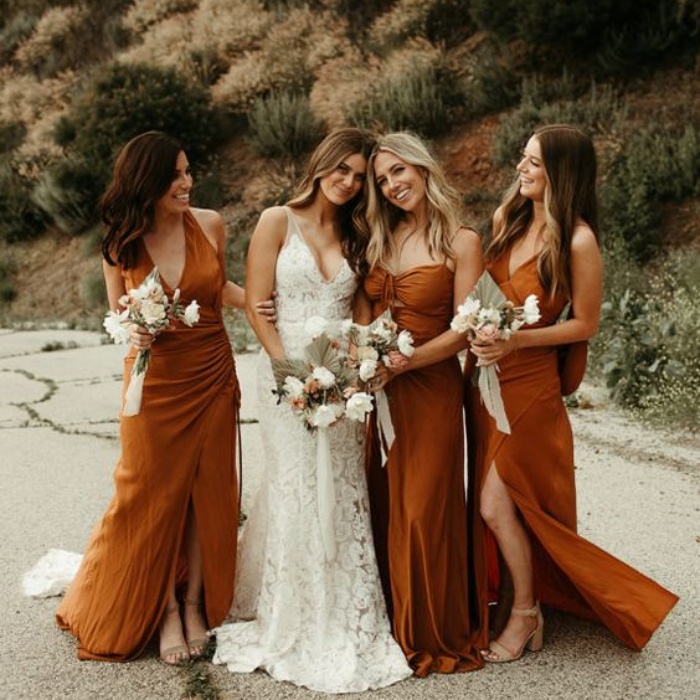 5. Satin is on trend and in a neutral color it looks amazing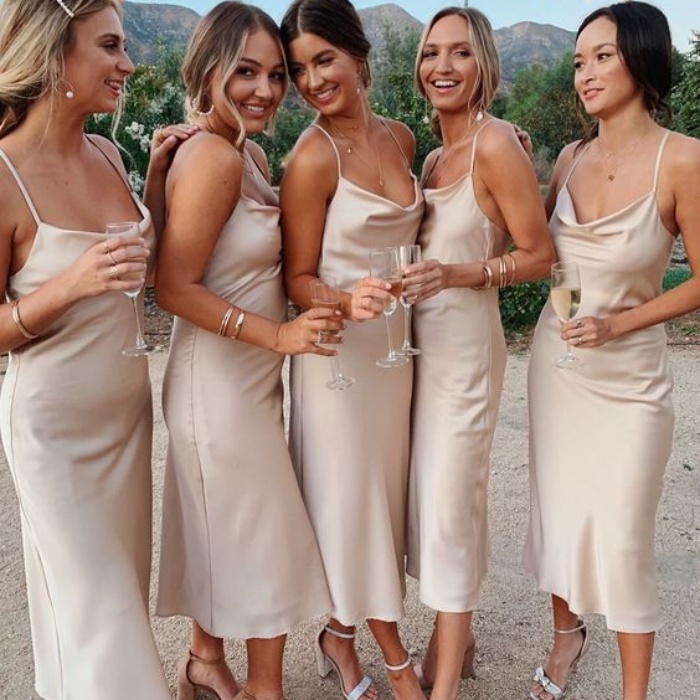 6. You can choose a shade and let them decide the design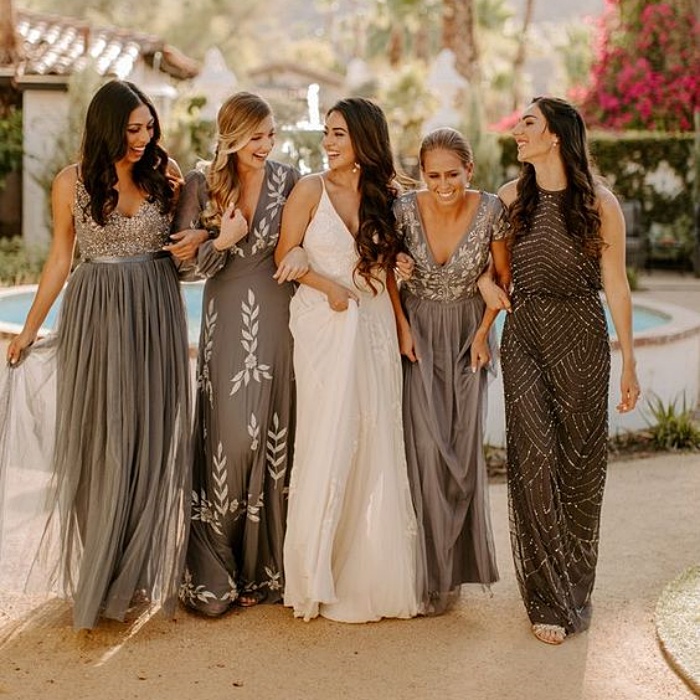 7. The important thing is that they look and feel good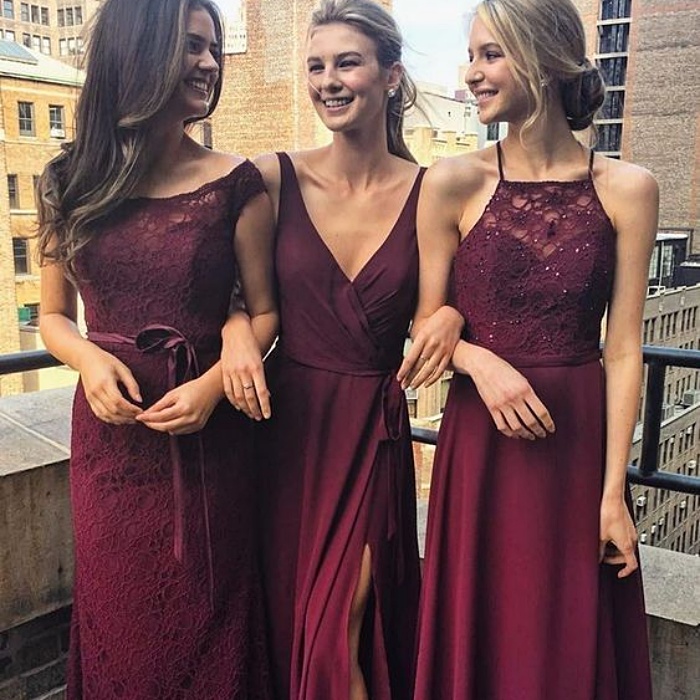 8. Dare to choose colors that combine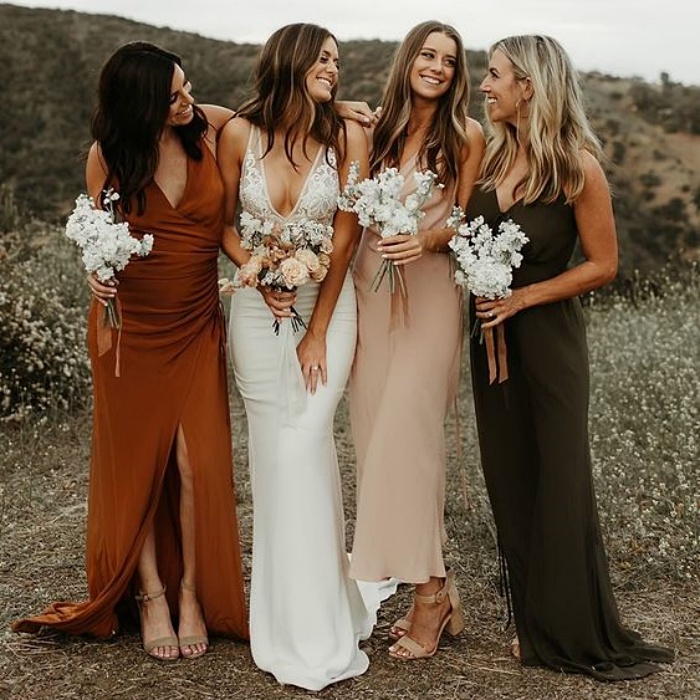 9. Velvet in dark tones is very elegant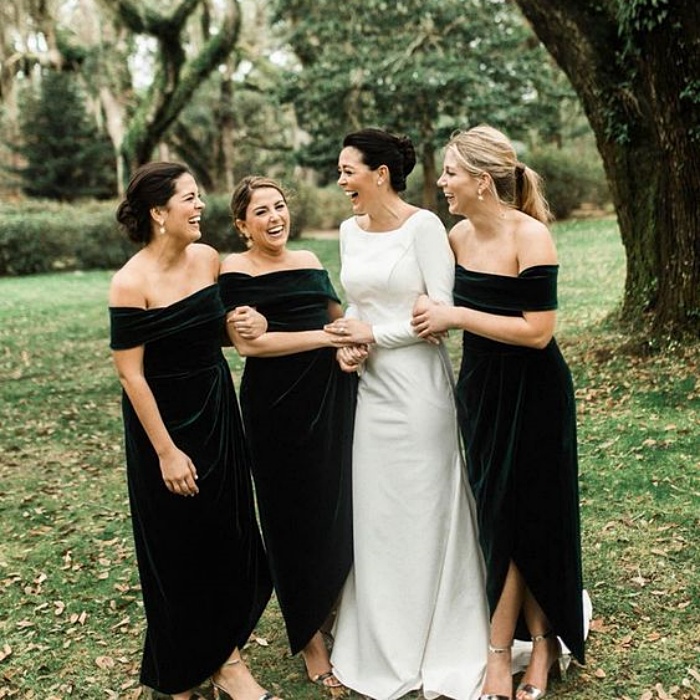 10. Or you can choose lighter colors like pastel gray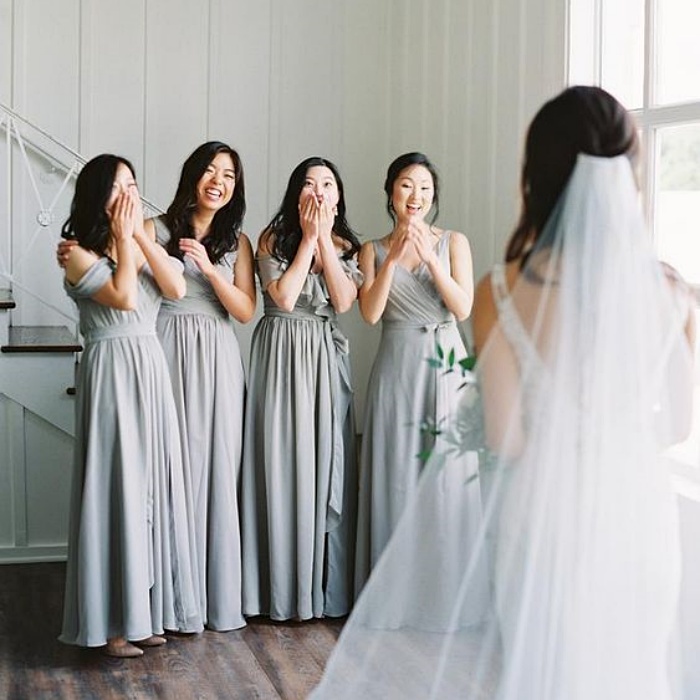 11. The jumpsuits they are an original and much more comfortable option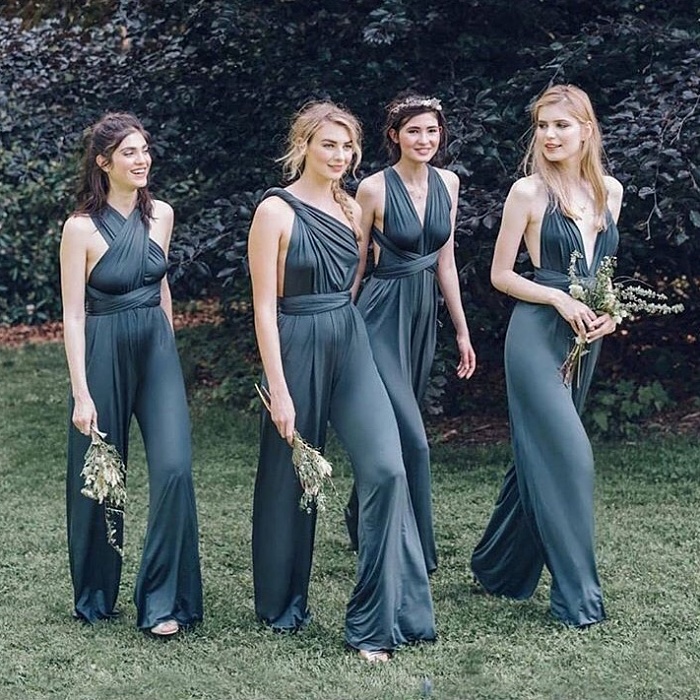 12. The typical dress slip looks good and is easy to get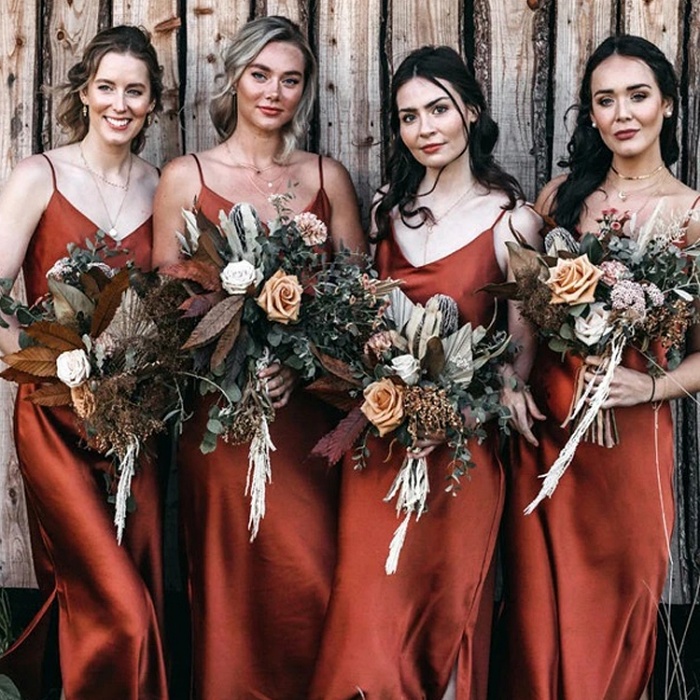 13. The champagne color is classic, it goes very well at weddings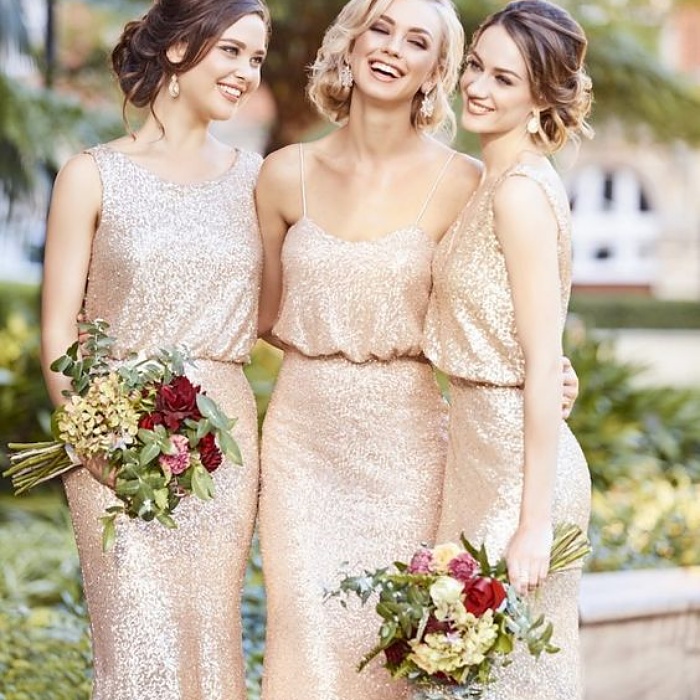 14. Dresses with long sleeves are ideal for winter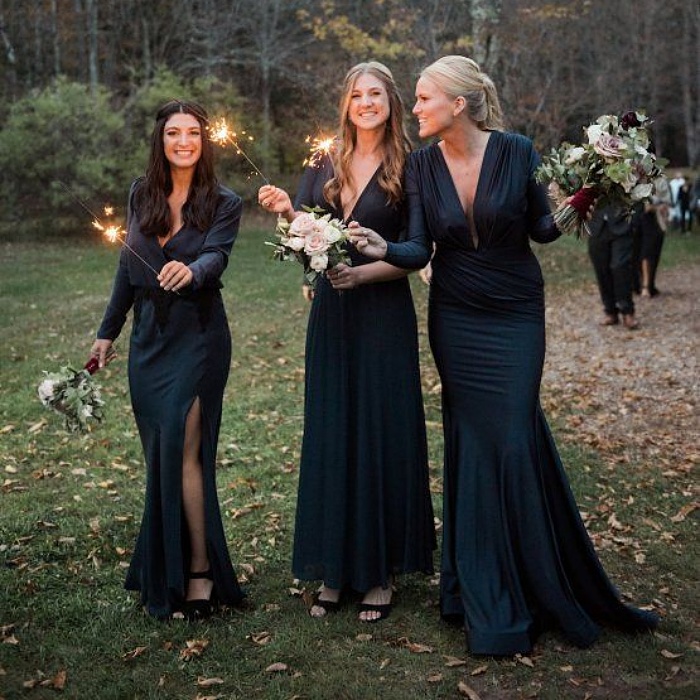 15. You can also choose two different colors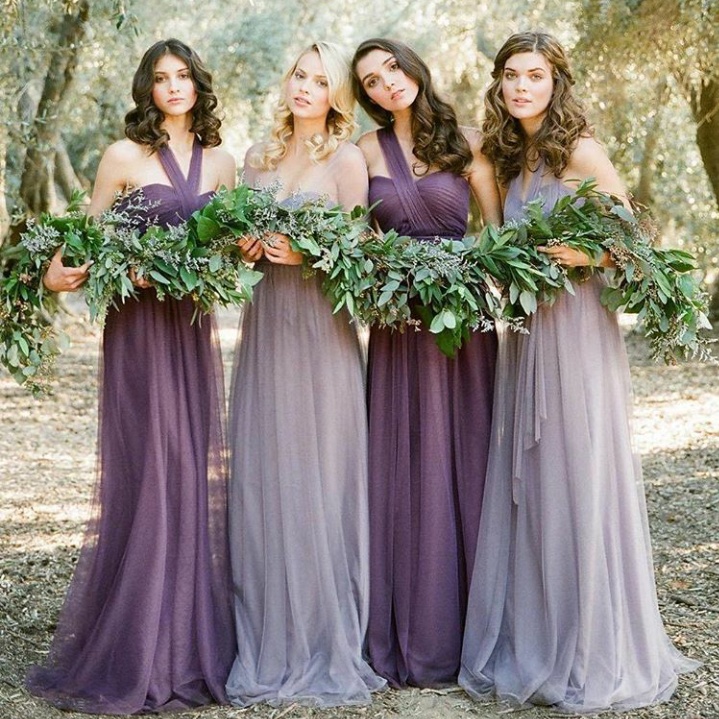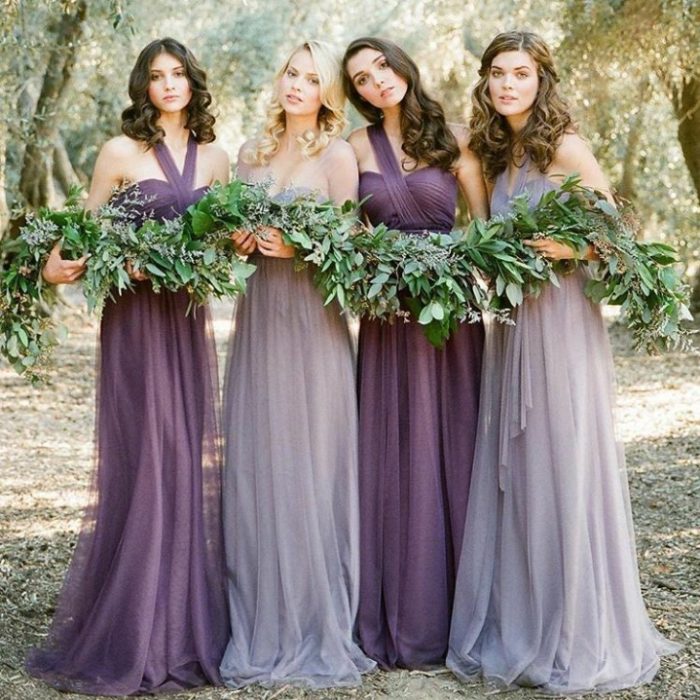 There are many styles, materials, necklines, shapes and fittings, let your imagination fly and experiment with different ideas so that both you and your bridesmaids feel comfortable, beautiful and, also, look spectacular.