One of the garments that we use the most are jeans, whether they are high shot, skinny jeans or mom jeans, in dark or light denim; they look spectacular for any occasion and the truth is that they are super comfortable and timeless.
In addition, we must admit that we are fascinated that all our garments have a characteristic that makes them unique, so we present you some ideas of beautiful embroidery to give a special touch to those pants that you have at the bottom of your closet. Pay attention and have fun creating nice details.
1. Plasma a mantra of life
2. Add some asymmetrical details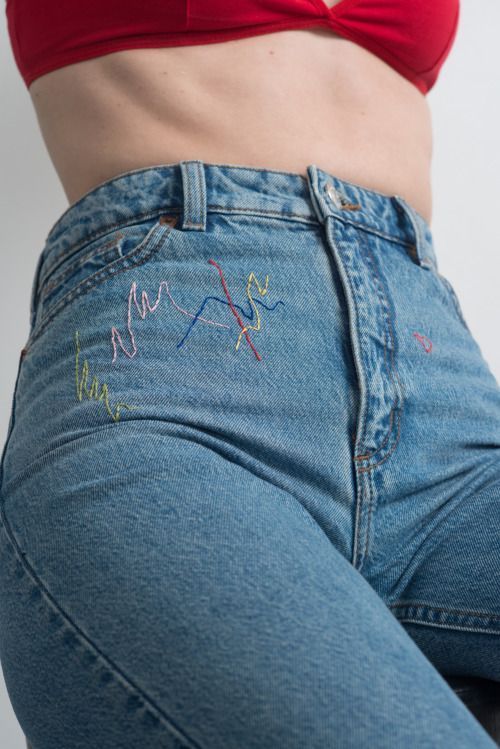 3. A little tenderness never hurts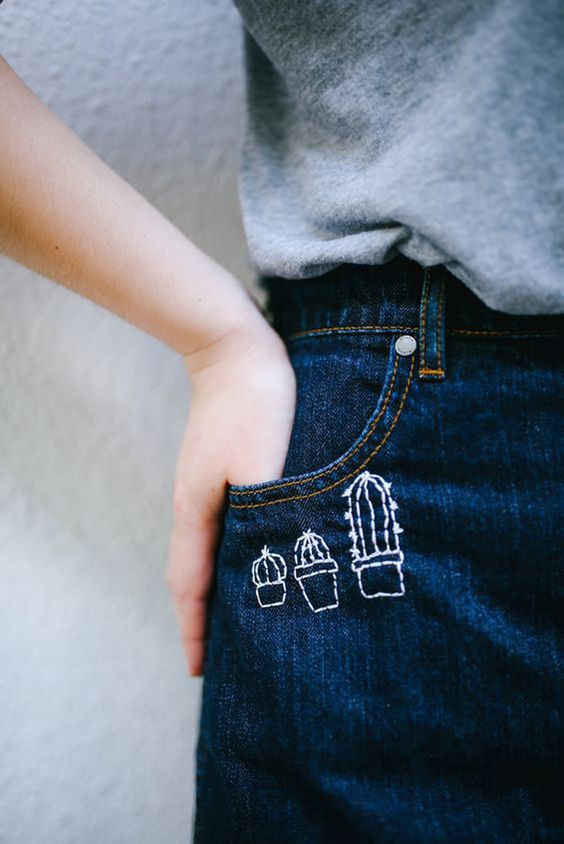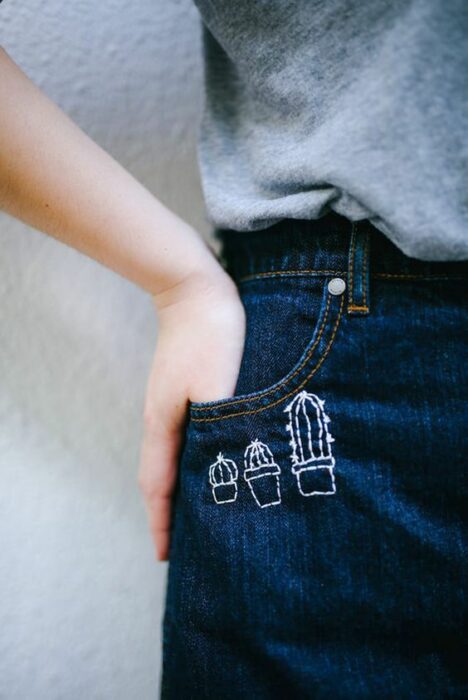 4. To live between planets whenever you can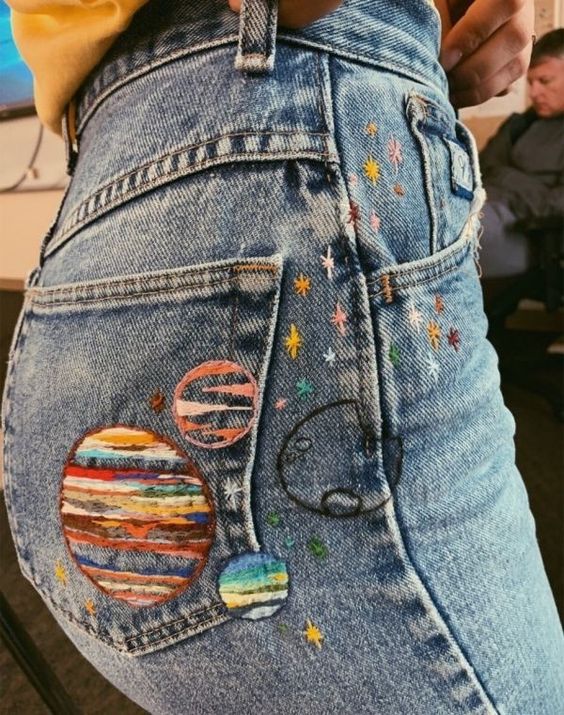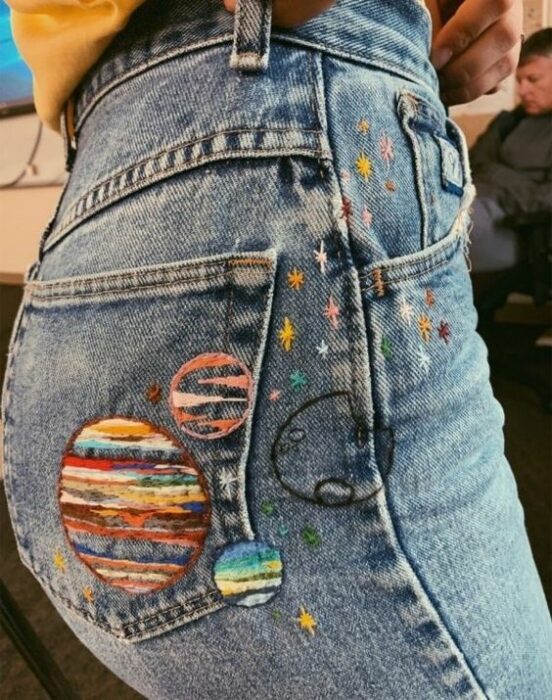 5. You will attract good luck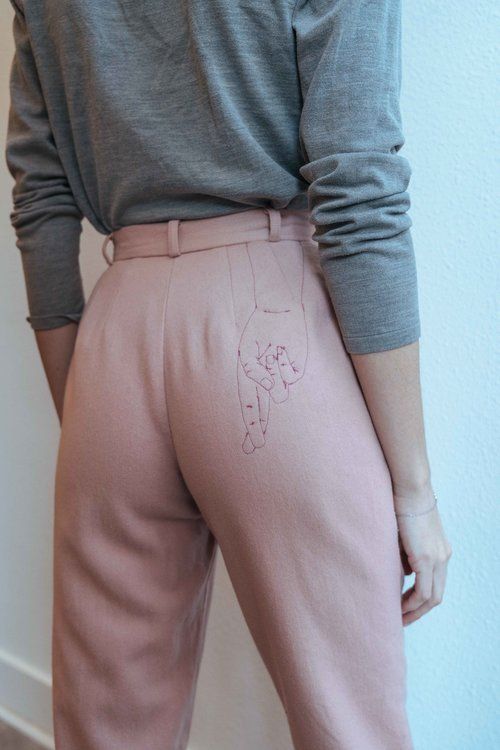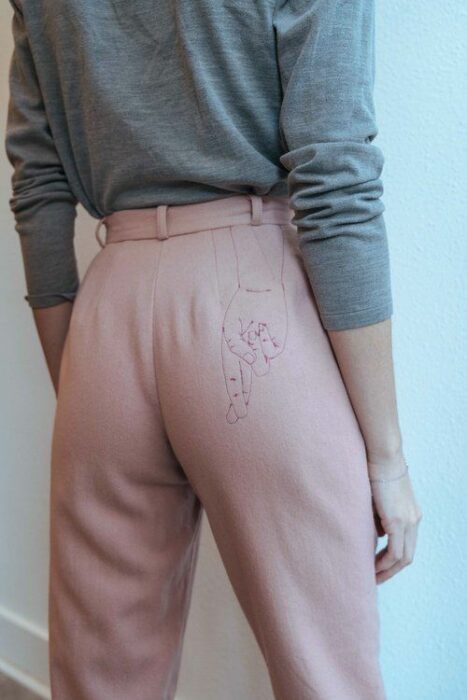 6. A different rainbow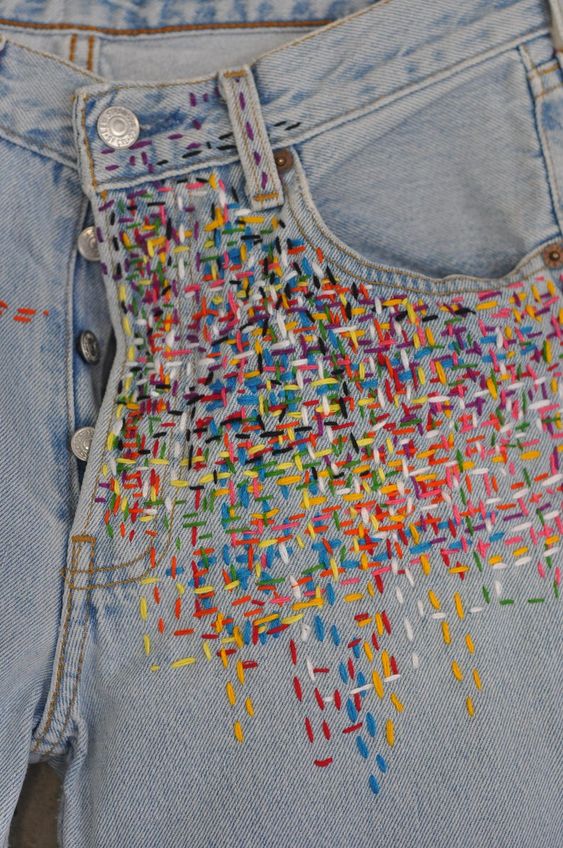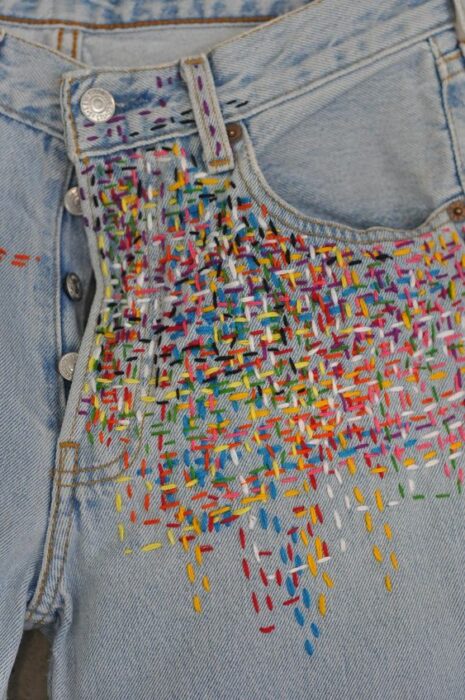 7. Take a field of flowers with you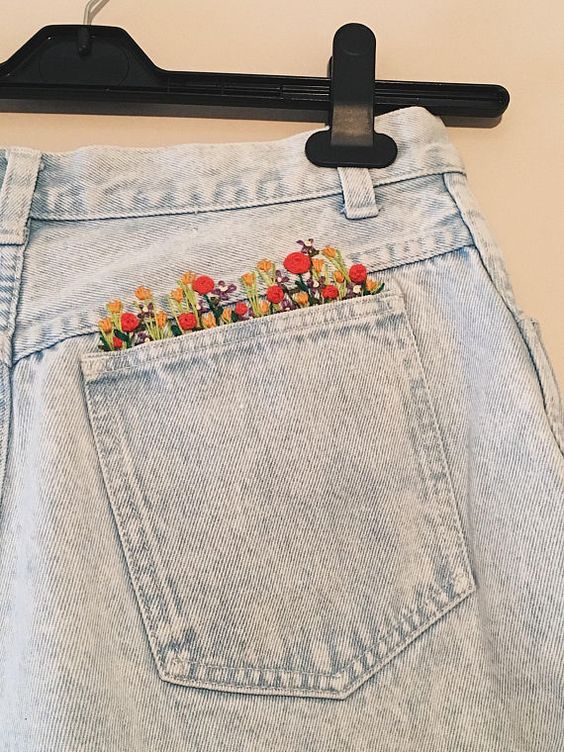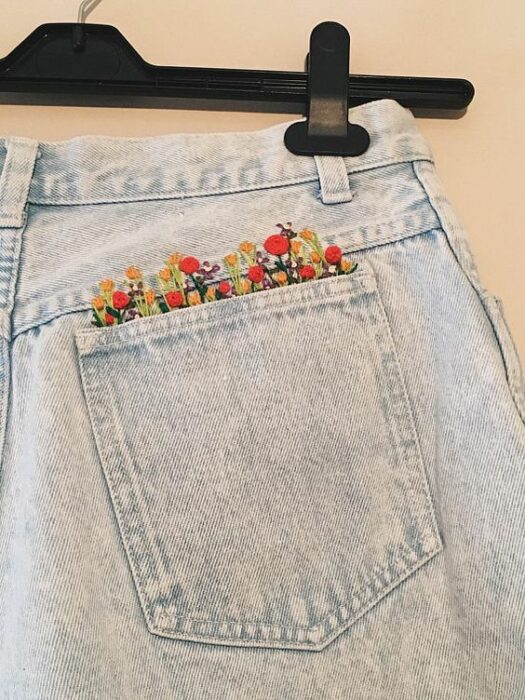 8. And if you love daisies, don't hesitate to embroider them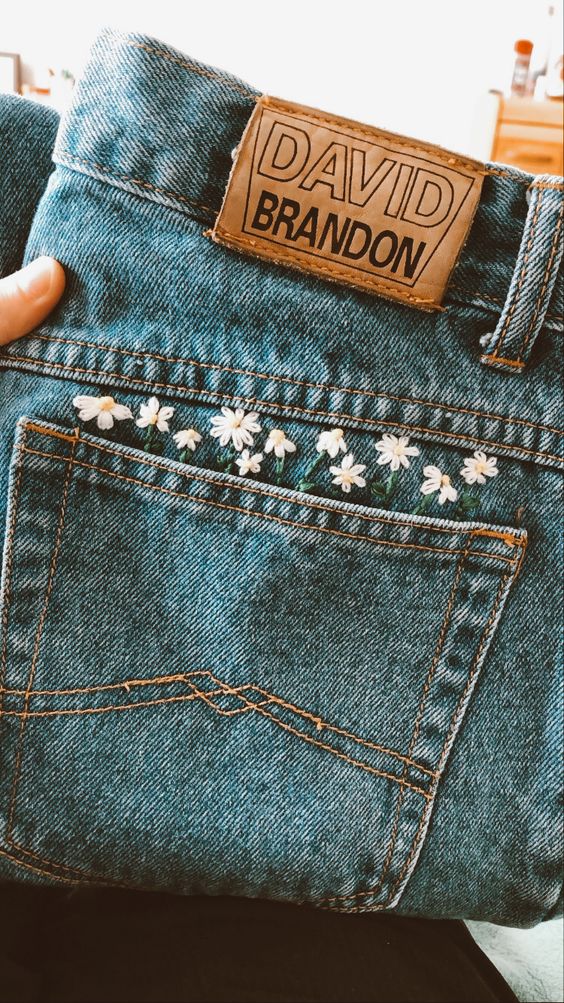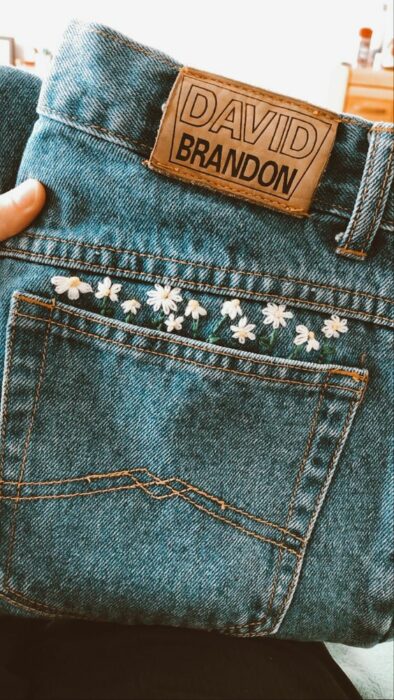 9. Do you like Koi fish?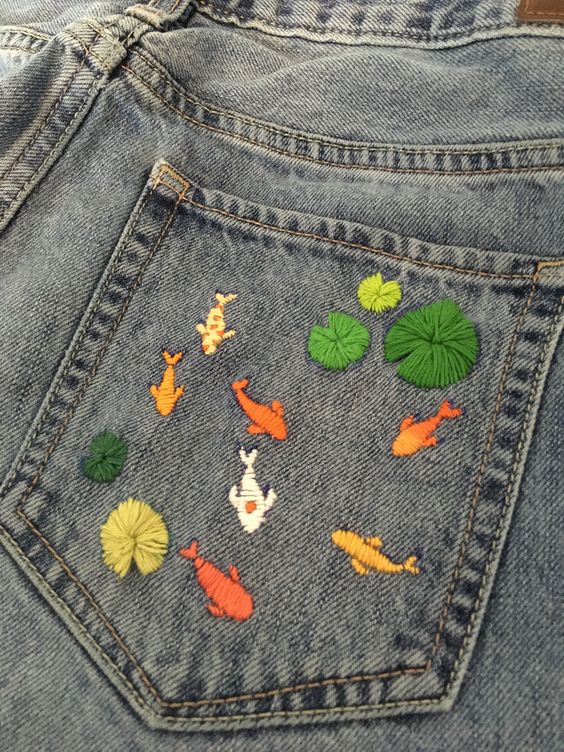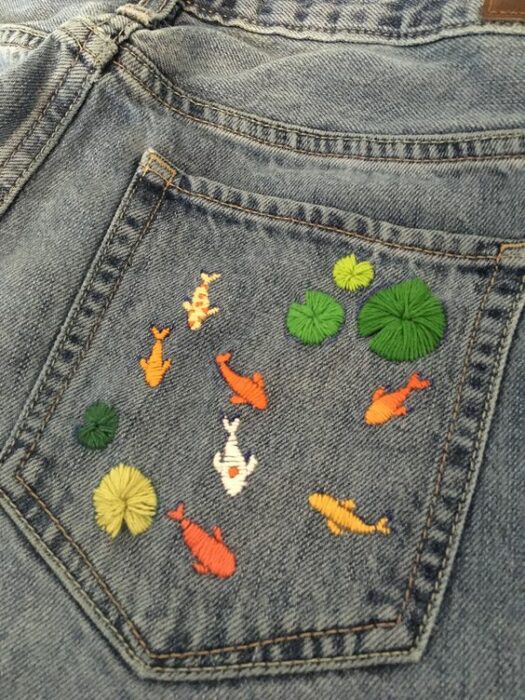 10. Use these jeans with a white blouse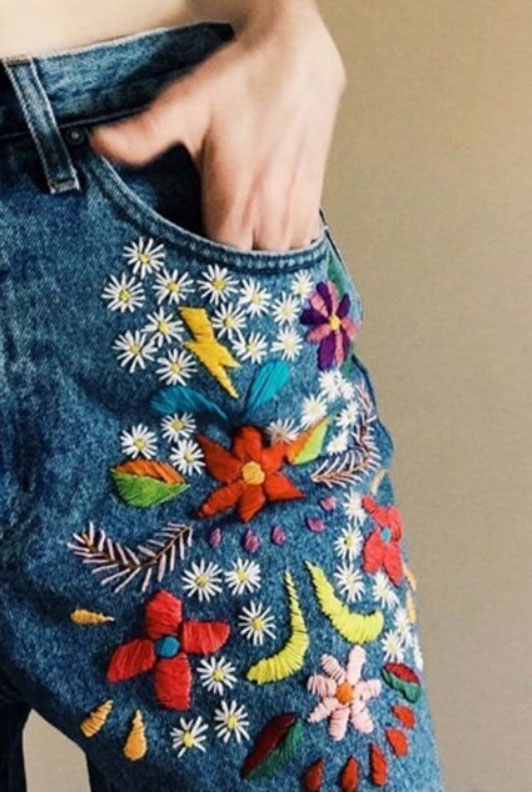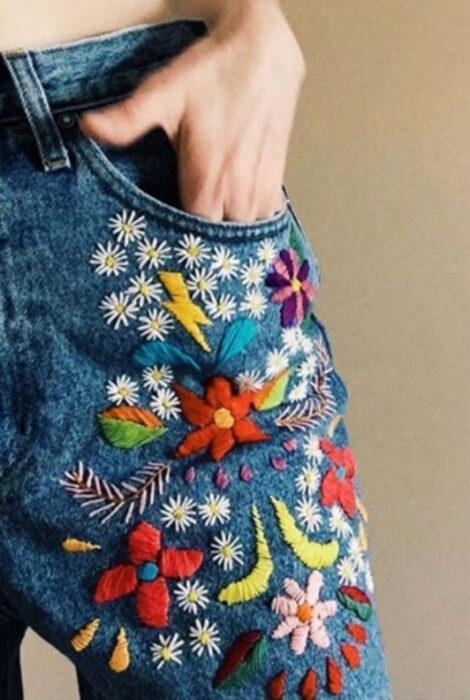 11. Make a wish on the shooting stars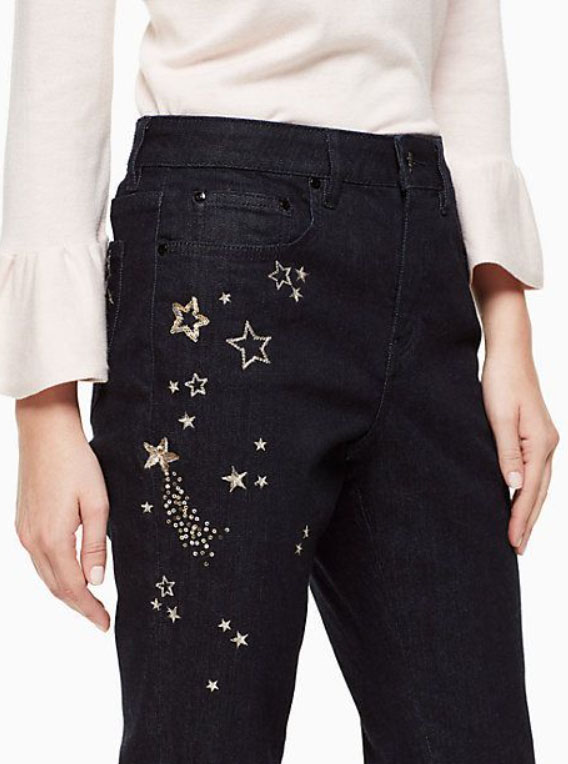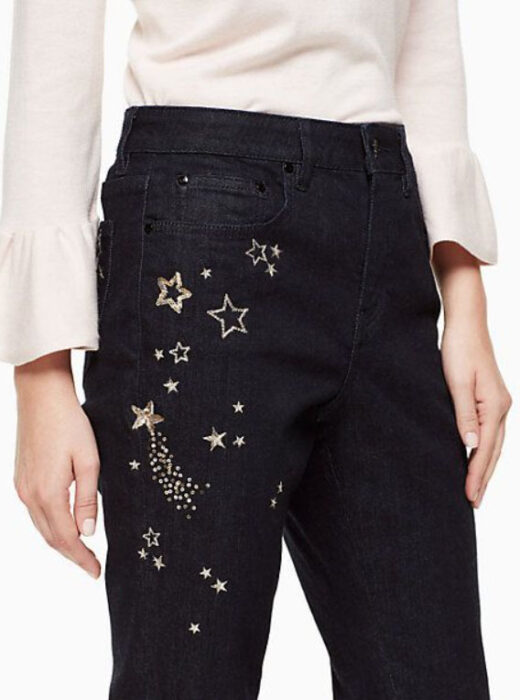 12. Fall in love with abstract art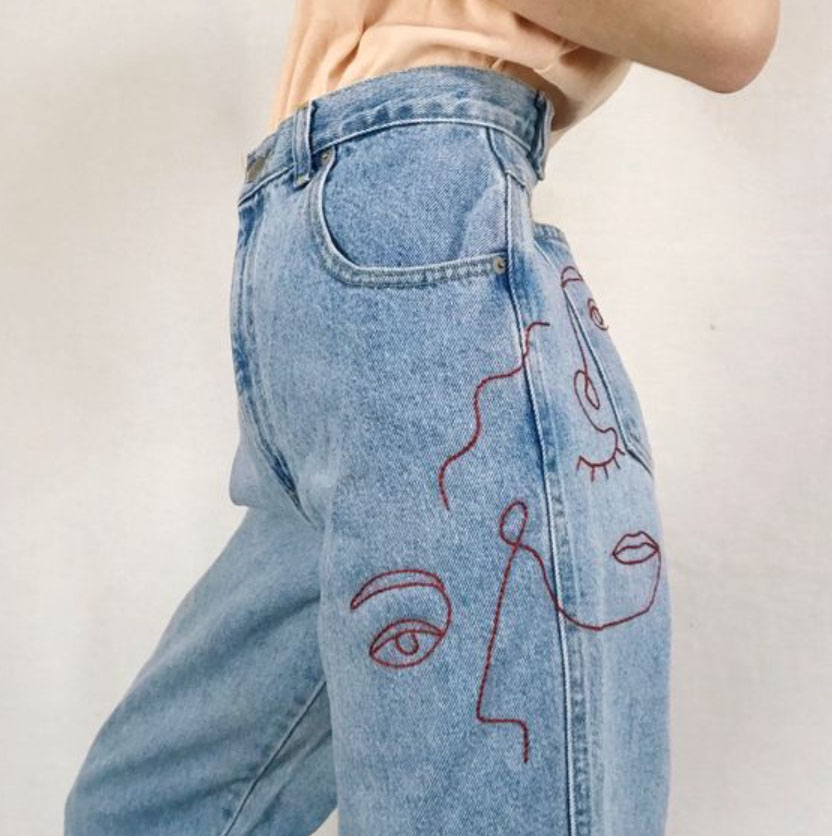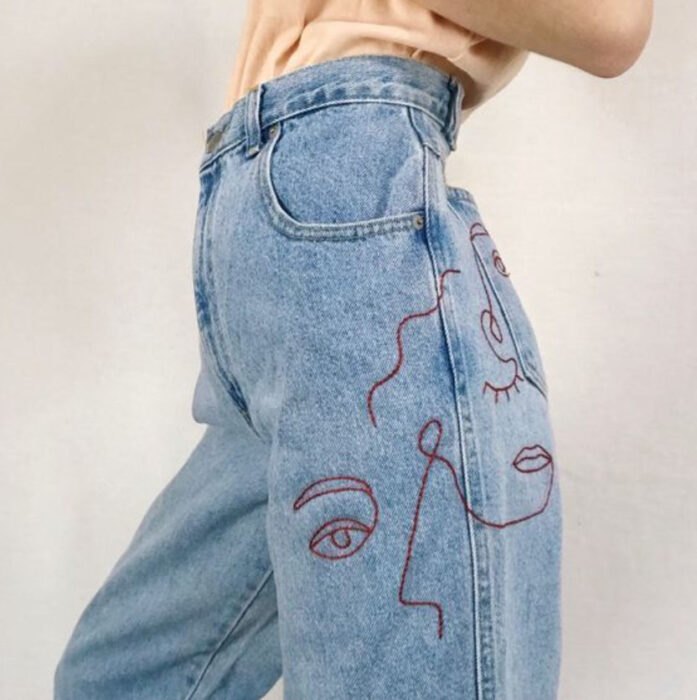 13. Subtle flowers for any look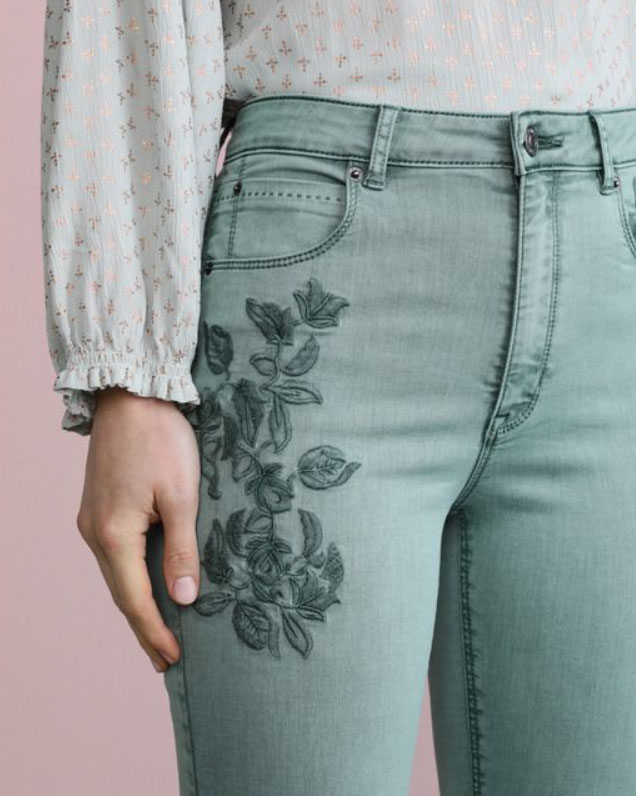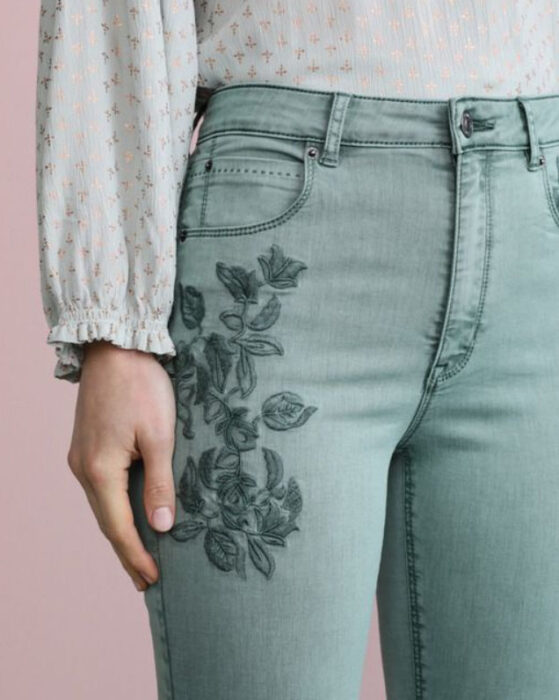 14. For the ladies of the plants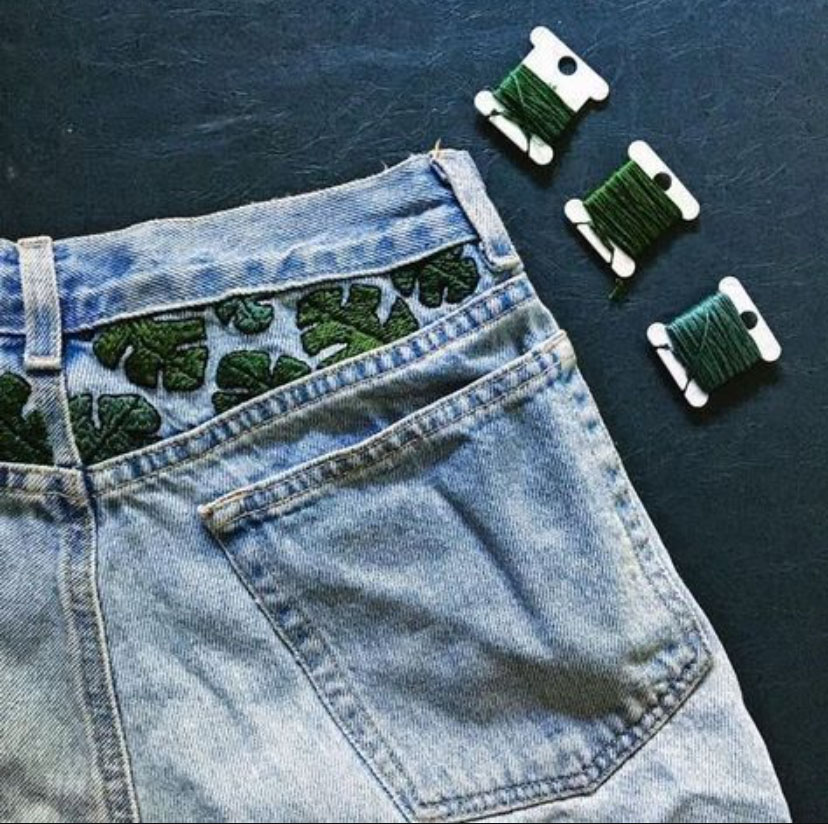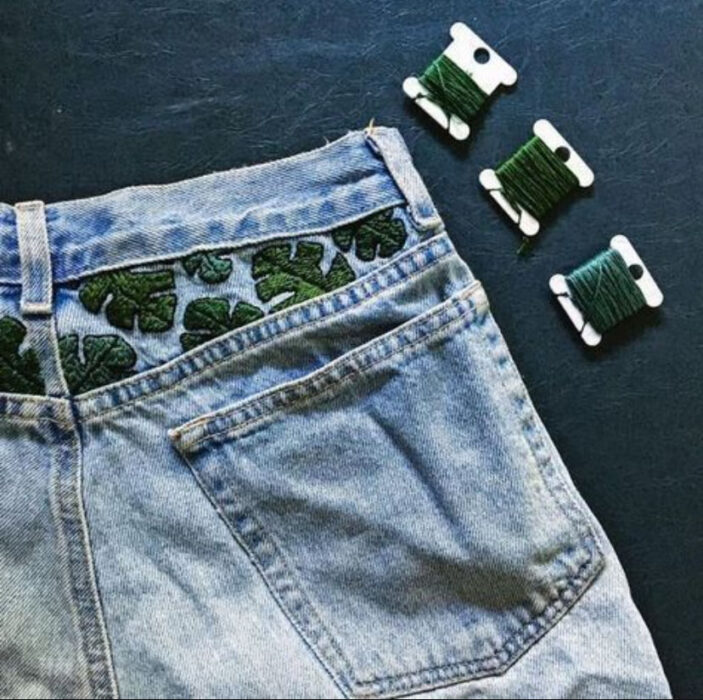 15. A little change makes a big difference