There is no better way to welcome the next year than with a change of lookEither with a haircut, a new dye, fashionable clothes, or better yet, with a piercing that highlights your style and attitude to life.
That is why we share some alternatives to carry or combine your piercings by ear. They are so cute that you won't be afraid to wear more than three or four at the same time.
1. Mix rings of different sizes
To achieve this style you must mix the shell piercings + triple lobe + anti-helix + flat + rook.
2. Straight to the heart of your crush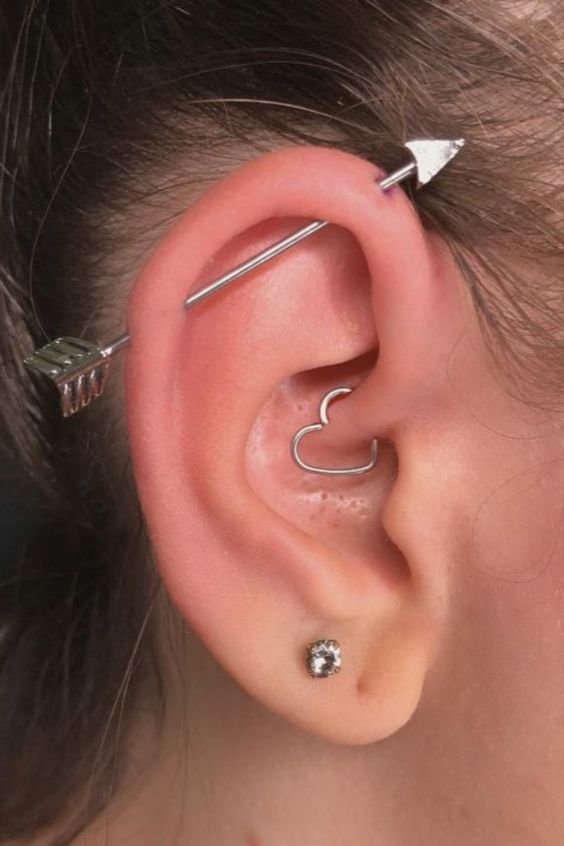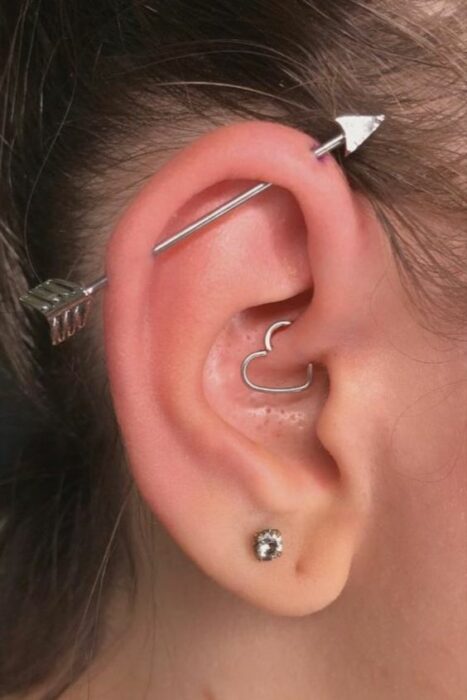 Nothing but a combination of daith + industrial + upper lobe can not achieve.
3. One is never enough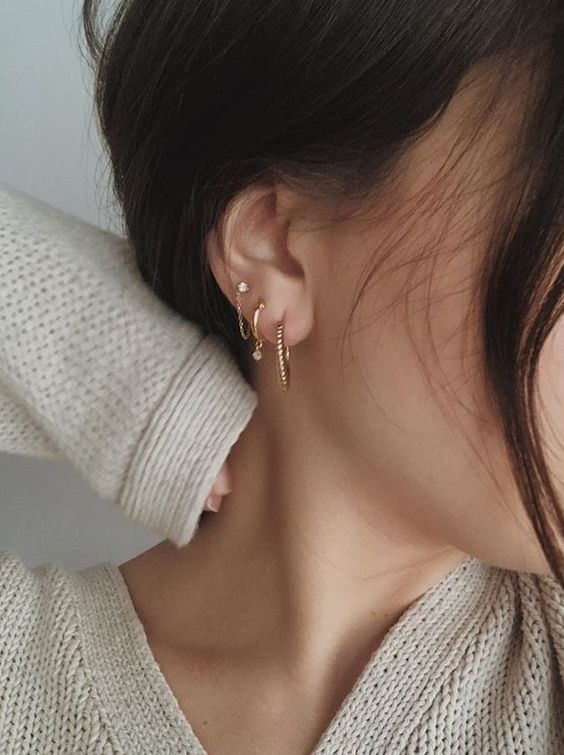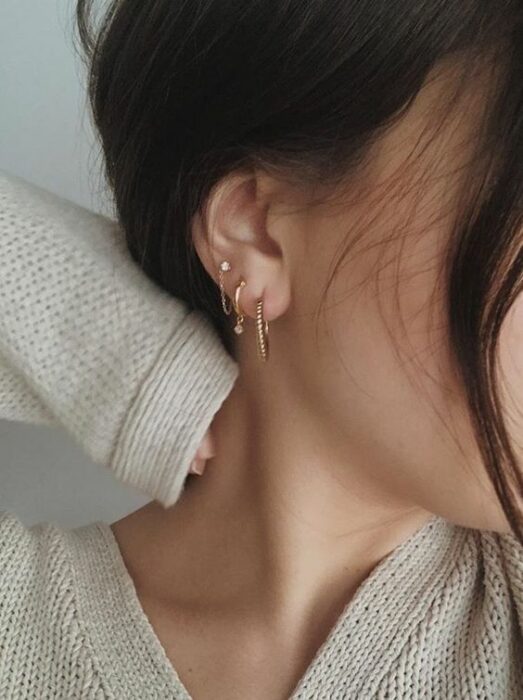 All the elegance of a triple lobe piercing.
4. Small details that enhance your beauty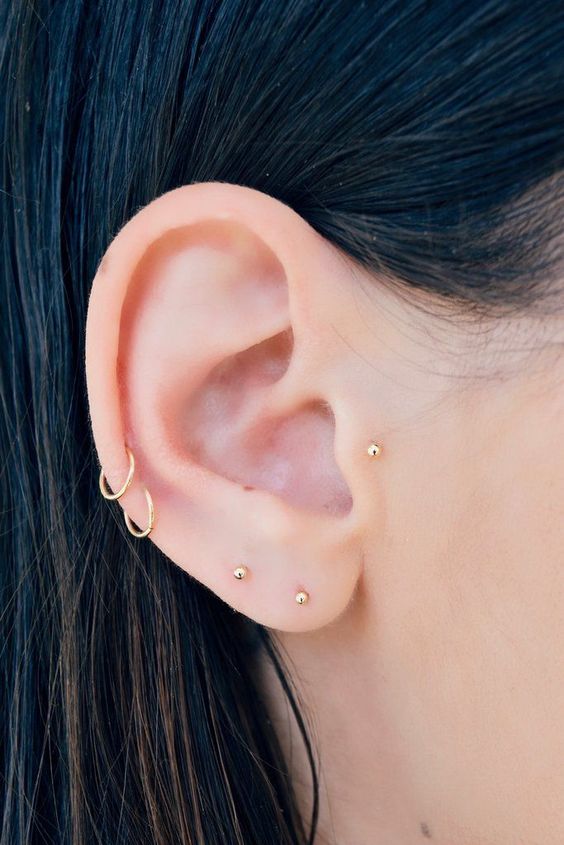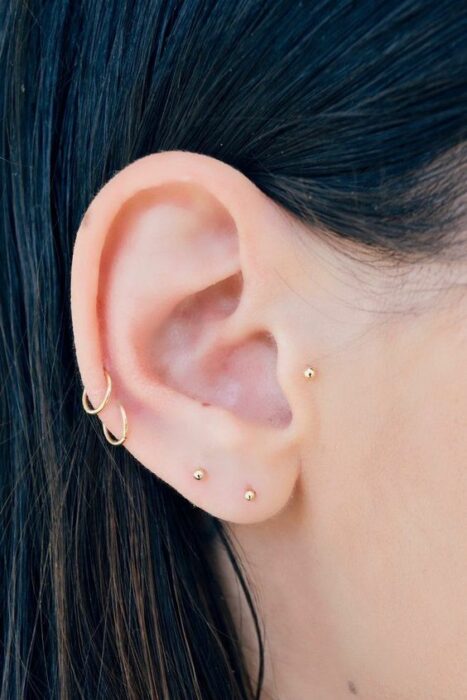 For this piercing you will have to mix the styles tragus + upper + double lobe mid helix.
5. Worthy of a potterhead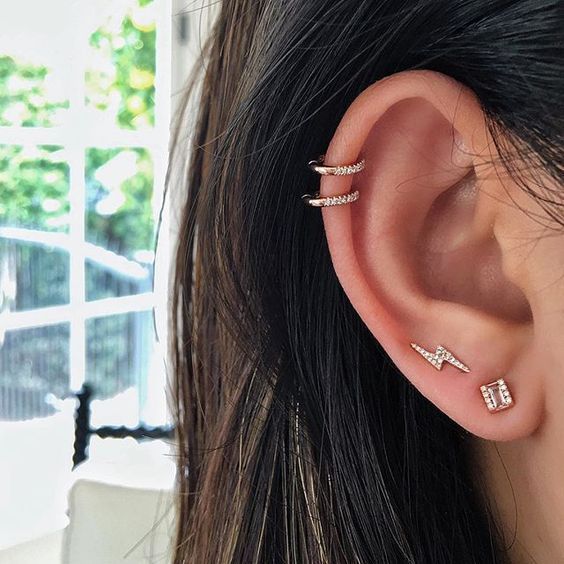 All the magic of a double helix + upper lobe + lower lobe piercing.
6. As elegant and sophisticated as you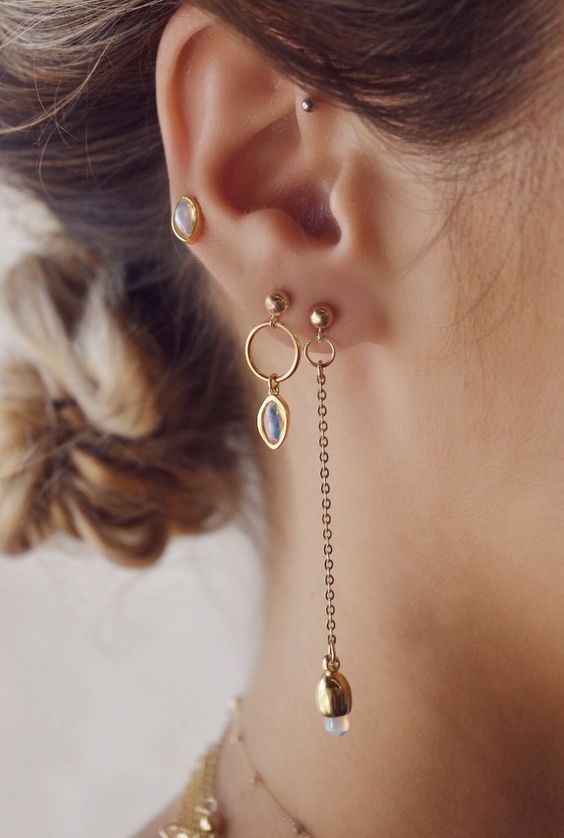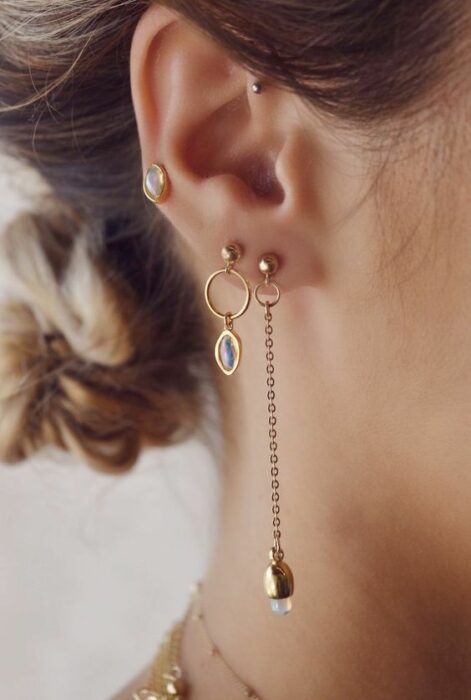 To achieve this effect mix the styles forward helix + low helix + double upper lobe.
7. Nobody can resist these jewels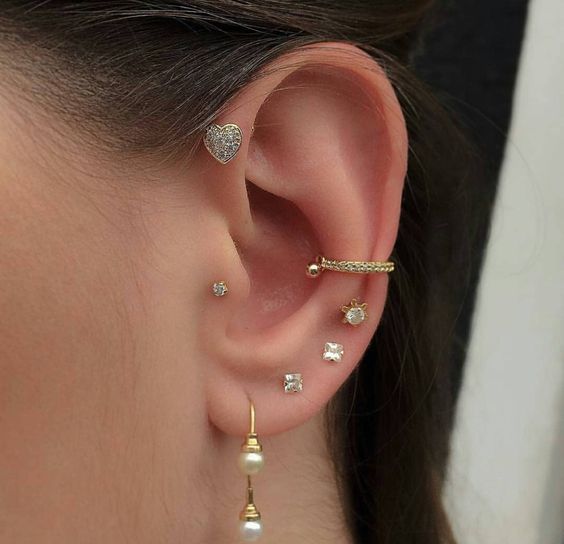 Dare to mix the shell piercings + daith + quadruple lobe + foward helix.
8. Worthy of a Bollywood movie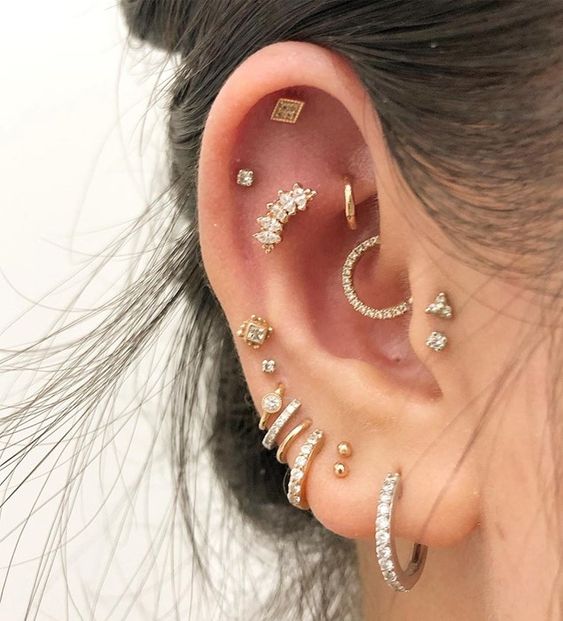 Feel like a movie star with the piercings tragus + quadruple lobe + low helix + flat + rook + daith + helix.
9. Perfect to start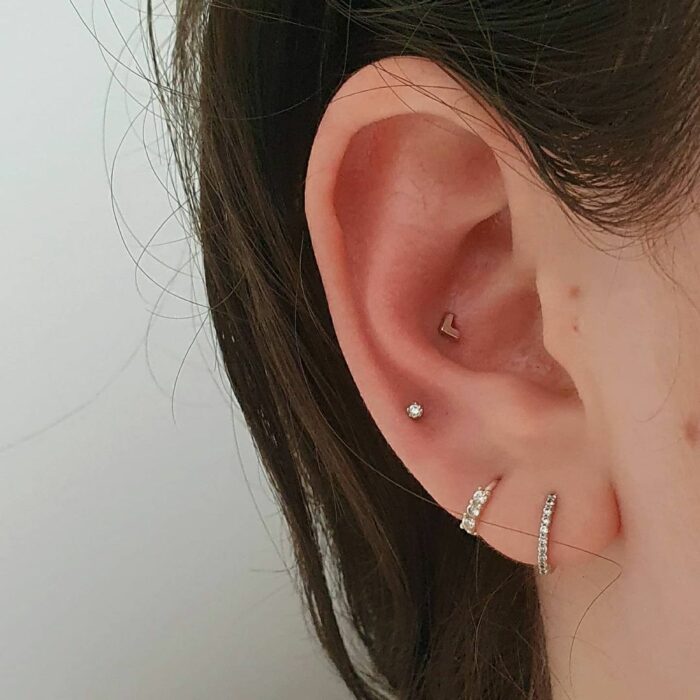 A shell piercing design + triple lobe. This option is ideal if you are just starting out in the world of piercings.
10. What to do match in your ear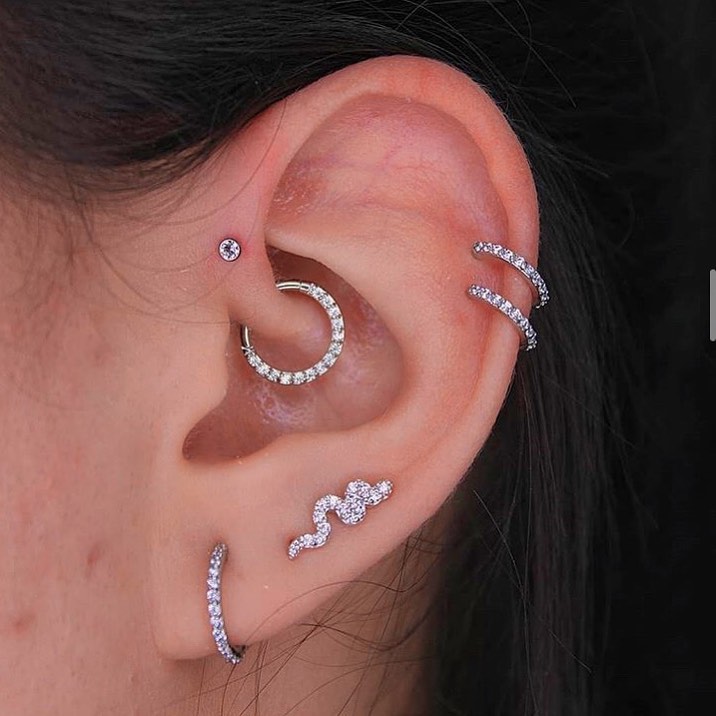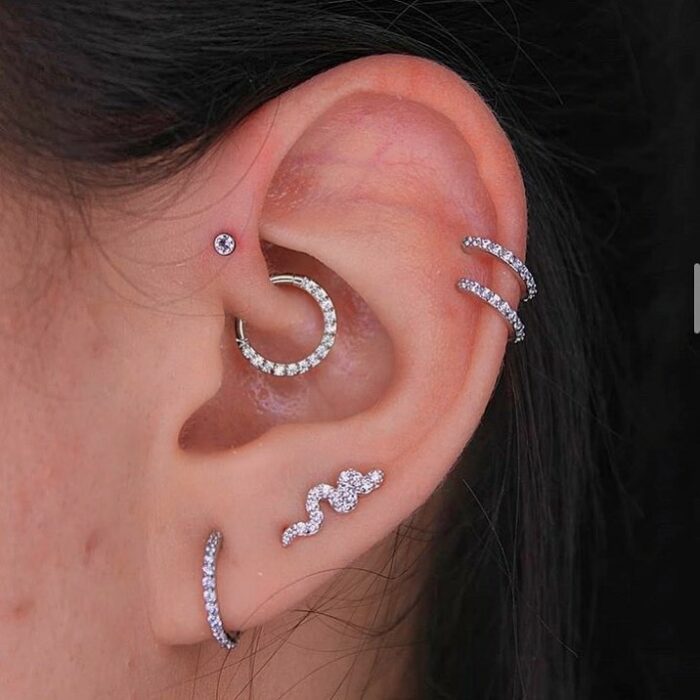 A combination of perforations low helix + daith + double helix + double lobe.
11. Add pops of color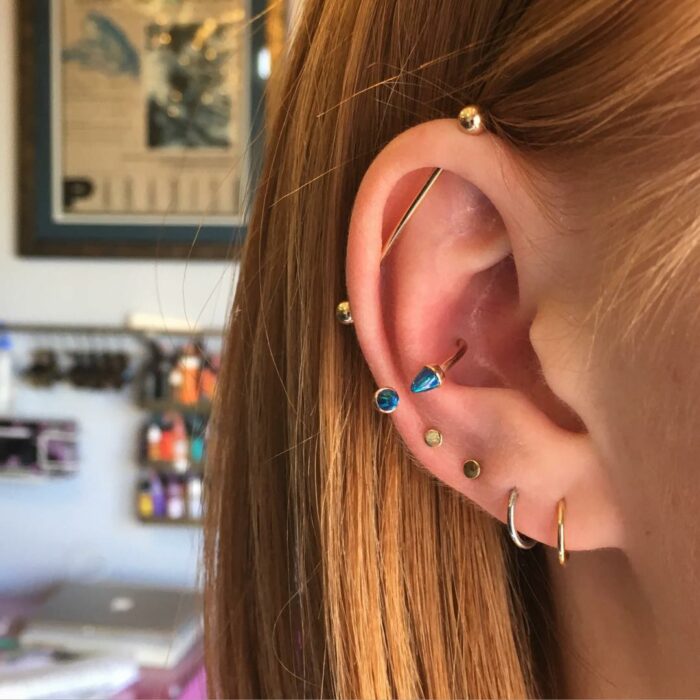 Dare to wear colored stones with an industrial style piercing + snail + quadruple lobe.
12. Minimalism at its finest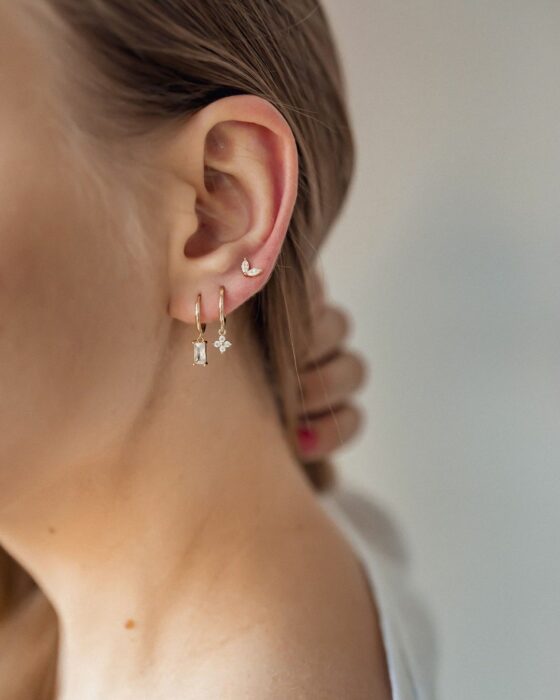 A simple but cute triple lob piercing that will enhance your glamor.
13. You will not want to take them off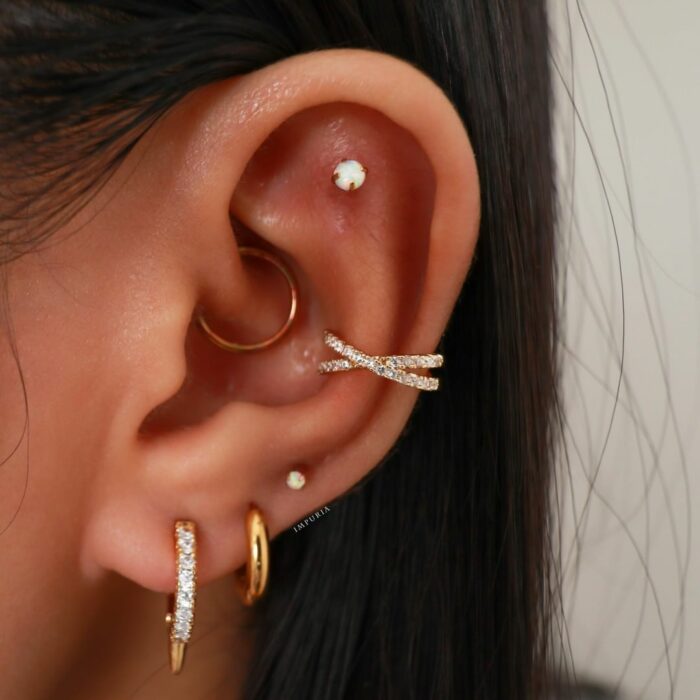 A mix of plain earrings, jewels and pearl clasps that balance perfectly with a shell + flat + style daith + triple lobe.