There is nothing more comfortable than going through life in leggings and tennis, and no matter how much we like them jeans and skirts, urban fashion is simply the best. But what would you think if we told you that you can combine both styles for a touch of slack and modernity?
The style athleisure mix clothing such as lycra hoodies and blouses with casual and even elegant garments that we would not normally think of wearing at the same time. This fashion came to show us that pants not only used in the gym, They are also ideal for the office, school and even for an appointment with your crush!
So we share 12 outfits In this style they cannot be missing in your wardrobe for your return to activities. You find them all in Liverpool.
1. Pink is for crushes
If you love the color pink, this outfit it is perfect for you. Combine a touch oversized with a mini casual and add some platform sneakers. Find it skirt and t-shirt right now.
2. Enjoy summer like never before!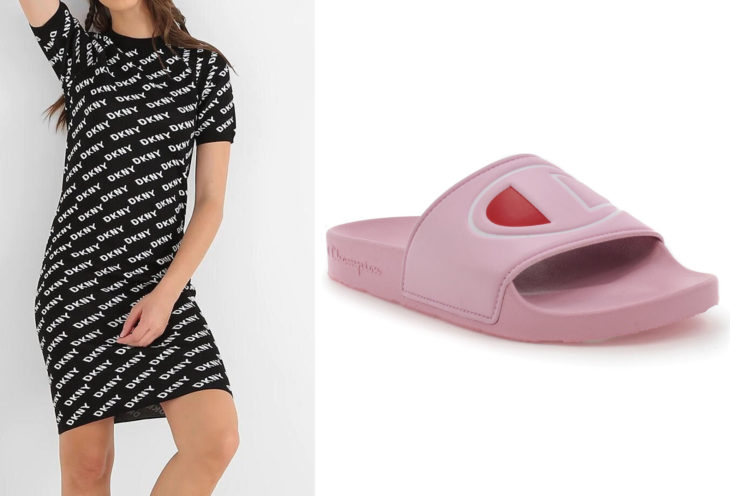 The hot days have arrived and taking advantage of them should be your only concern, it looks amazing with a dress cool and say goodbye to the shoes for a moment, because some flip flops they are everything your feet need. Dare to show your personality to the fullest!
3. Strong women also wear skirts and heels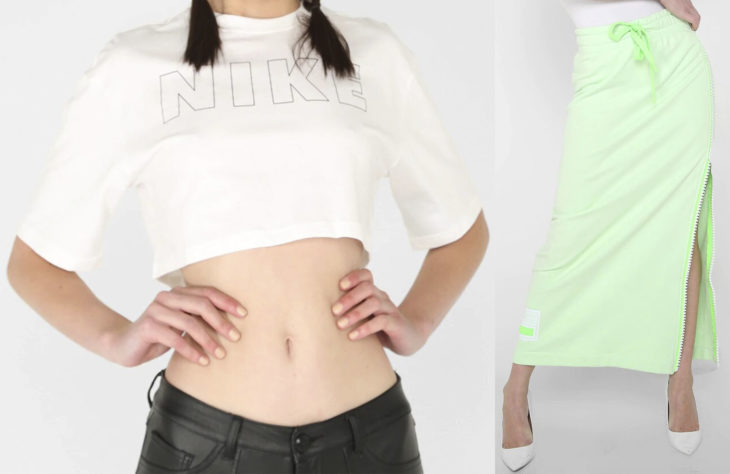 One of the best things about athleisure is the ease with which we can create outfits specials without much effort; it's not always about leggingsbecause the skirts They are also perfect, especially when you t-shirt cropped matches your favorite heels.
4. Build the street style more elegant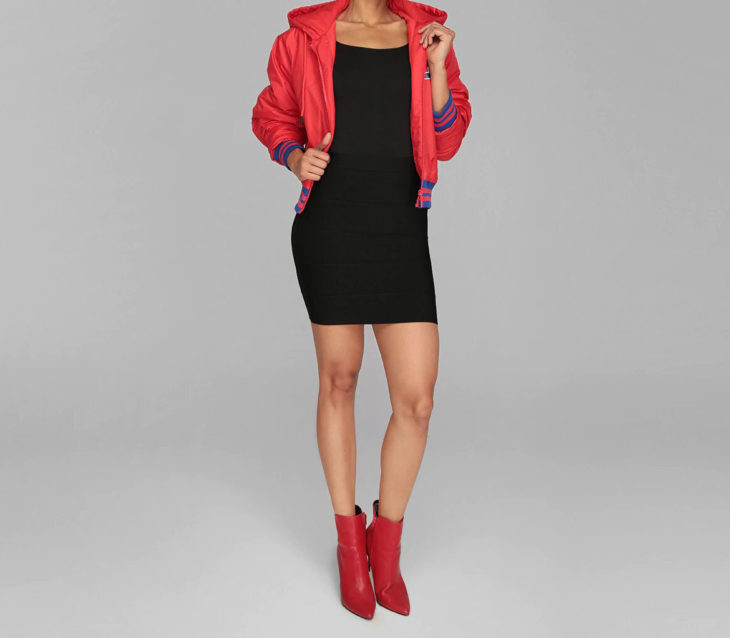 We know that the cool nights begin, so for those of us who are a little chilly there is a solution: play with that little black dress and complement it with a bomber jacket to give it an urban touch.
5. Perfect balance between simple and fun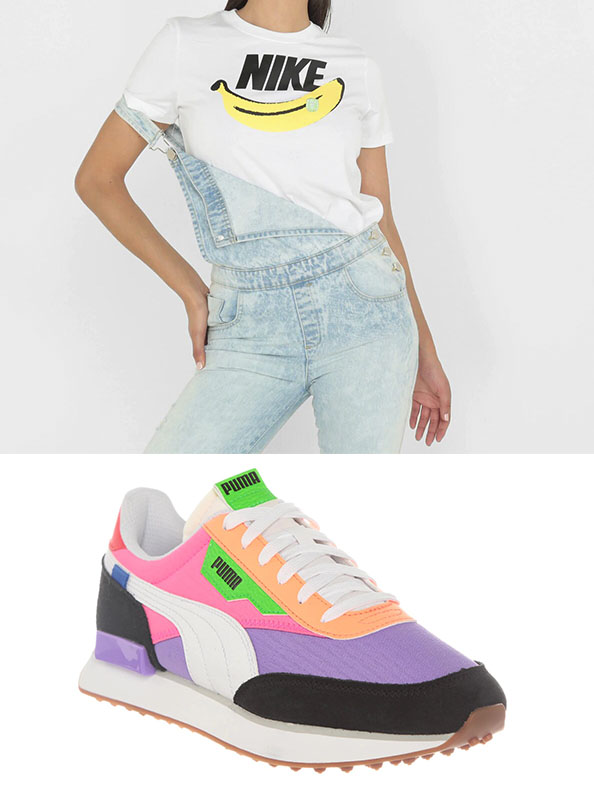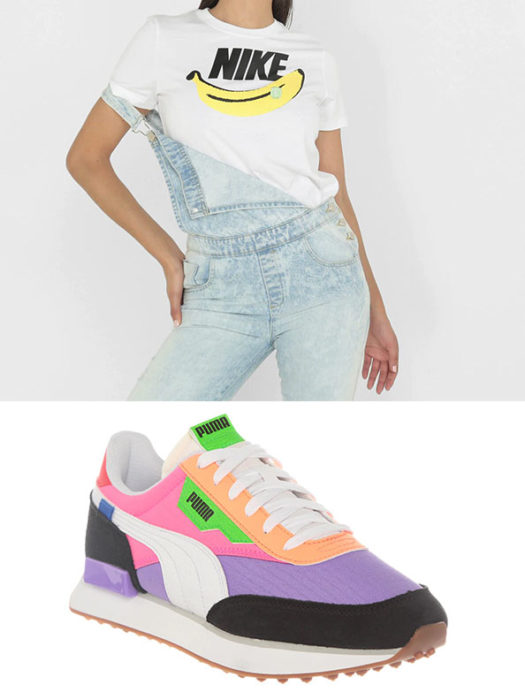 Overalls will never go out of style, we just have to learn to combine them and enjoy the versatility that they give us; the best option to use them is with a t-shirt basic and ones tennis that add that touch of color to our life.
6. Ready for your meeting with friends!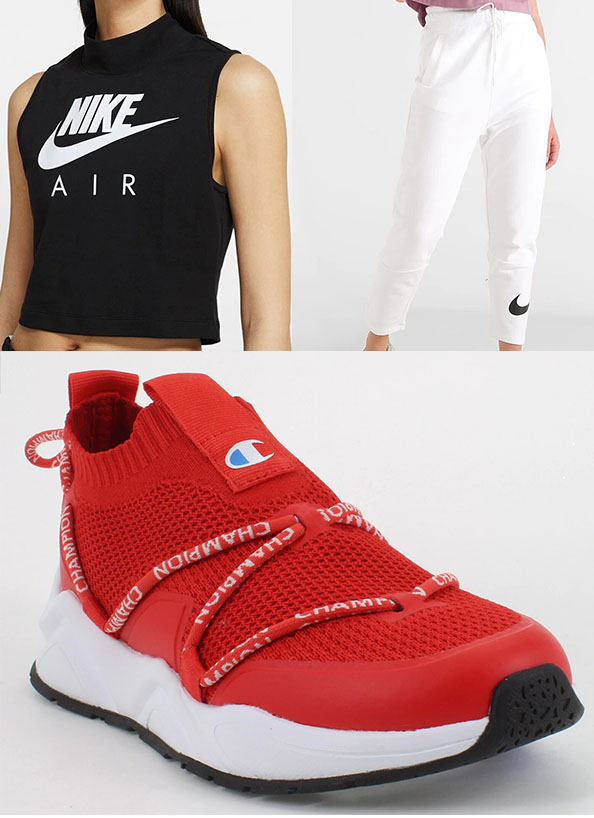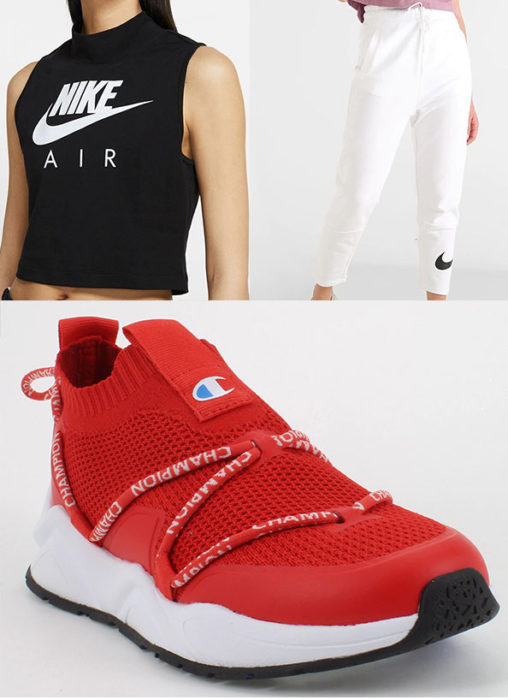 As a good girl who loves exercise, you need clothes that besides being useful make you feel beautiful, because they provide an extra to give a better effort, and what better if that outfit It can also be the protagonist of a meeting with your friends. Try a pants in light color with a black t-shirt and just change your sneakers for some sports for your exercise routine.
7. Basics will never go out of style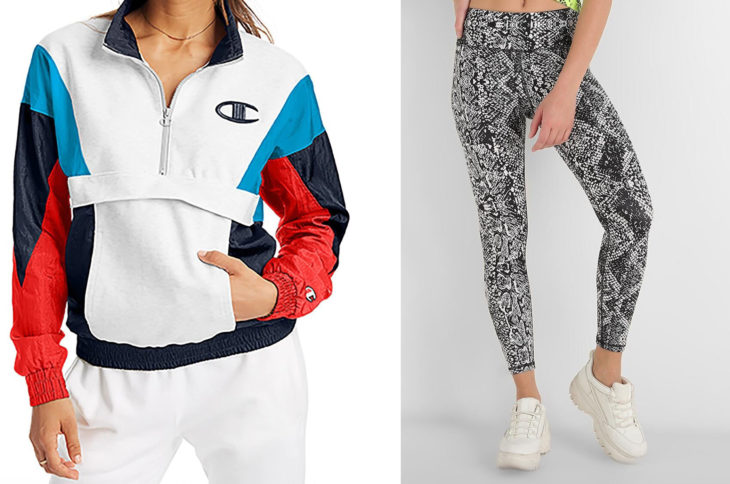 Yes, we know that sometimes choosing the clothes you will wear can be somewhat complicated, and it is precisely on those days when we can make the most of the basics. Look comfortable, casual and above all relaxed with a jacket light and you leggings favorites.
8. Back to the 70s!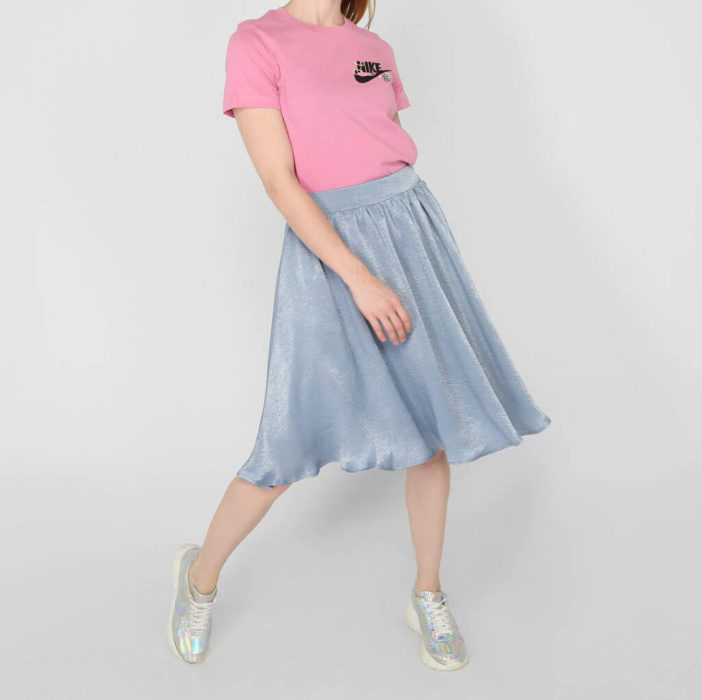 T-shirts are those types of versatile garments that combine with everything and even more so if they come in neutral tones. Don't hesitate to use a t-shirt and combine it with a velvety skirt and your sneakers favorites.
9. Dare to show a little skin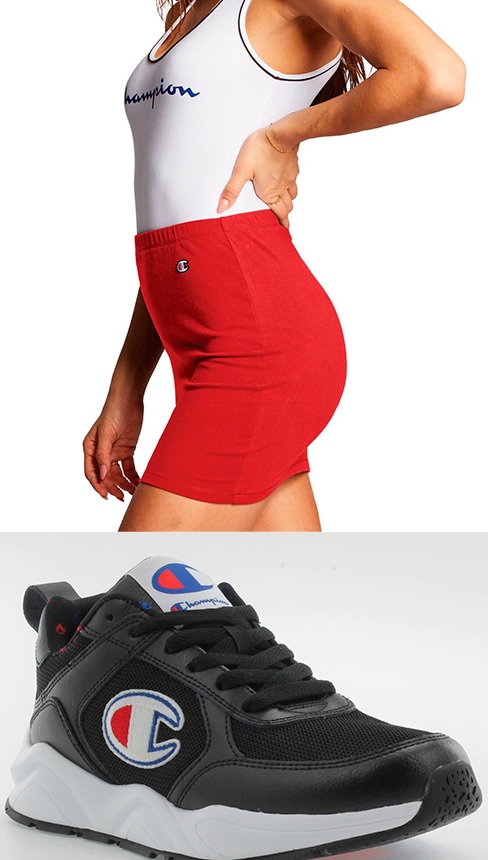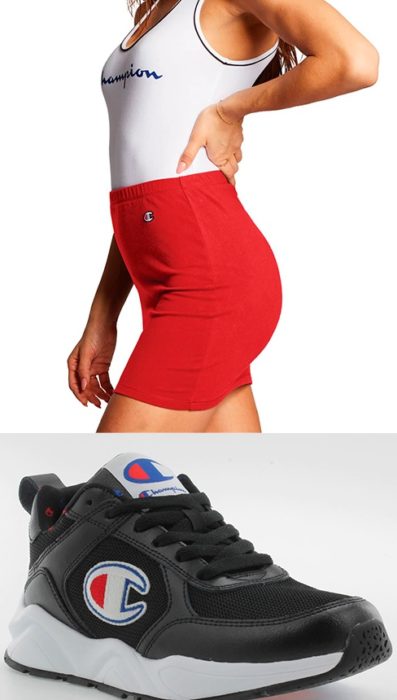 If in addition to comfort you are looking for the possibility of getting a little tan, choose to combine a mini with a cute body and ends with some tennis in black color.
10. Give color to your day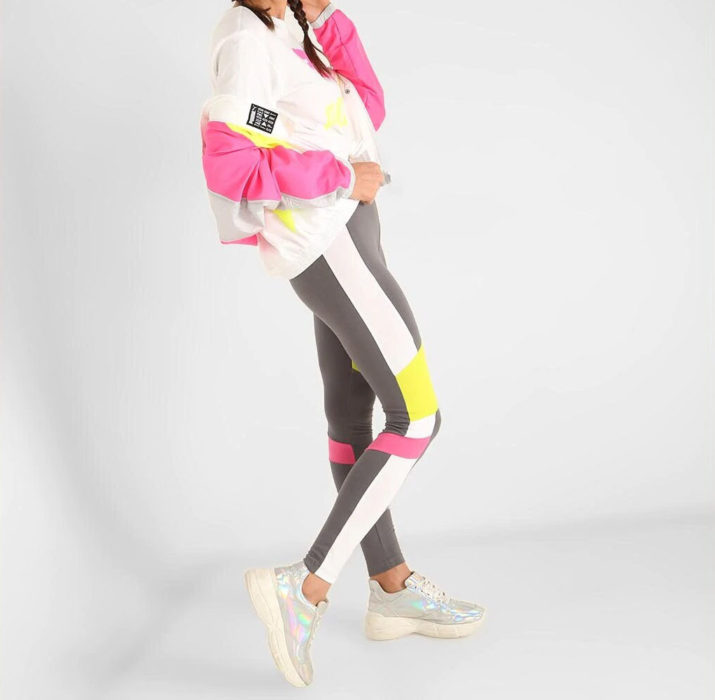 It is normal to resort to the colors that we always use or those that do not get dirty easily, but you can start adding new colors to your collection, especially this time of year. What do you think of this look with jacket and leggings?
11. Add cute accessories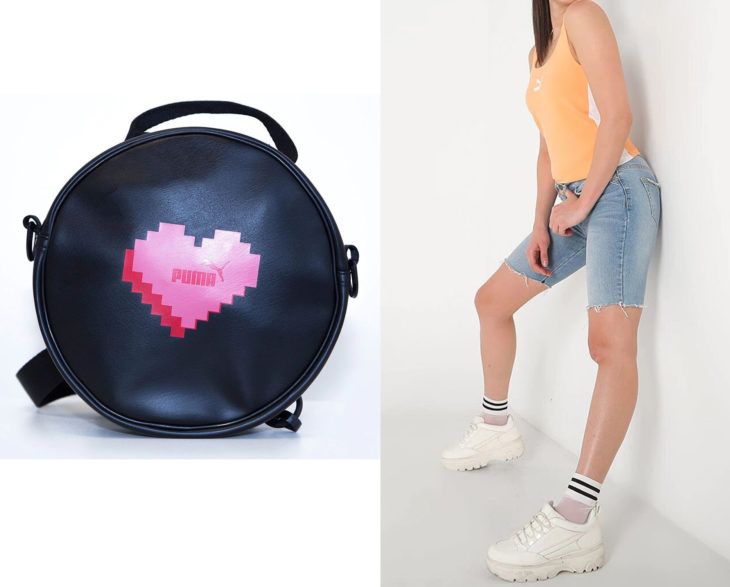 Looking fresh is synonymous with not carrying so much on you and summer is all about enjoying yourself to the fullest and laughing like there's no tomorrow. Achieving it is easier when only one of your accessories highlights your style, you only need one t-shirt basic, choose your shorts favorites and a handbag small where you only carry what is essential.
12. Prints that break the mold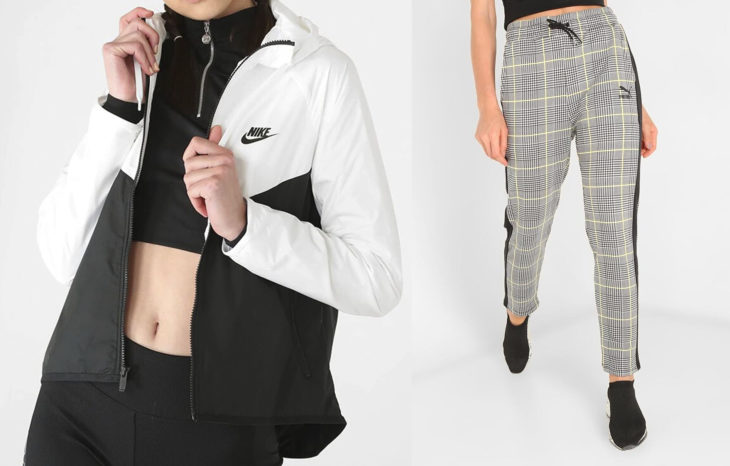 Prints are not exclusive to formal wear and when worn on stylish clothing athleisure the result is amazing so don't hesitate to go for a few pants checkered and break the formality with a jacket matching.