For each season of the year there are basic garments that cannot be missing in your wardrobe and as we are nowhere to welcome winter, we want you to know which are the essentials that you must have in your closet.
These are garments and accessories with which your outfits of the week will be full of glamor, bearing and a lot of sophistication: characteristics that we look for in our day to day. Find out what they are and look beautiful throughout the season.
1. Flannel shirts
This garment keeps you warm all day, but the best part is that it makes it look like your outfit was super planned. Feel free to wear them with your favorite ankle boots and add your favorite jacket.
2. Long coats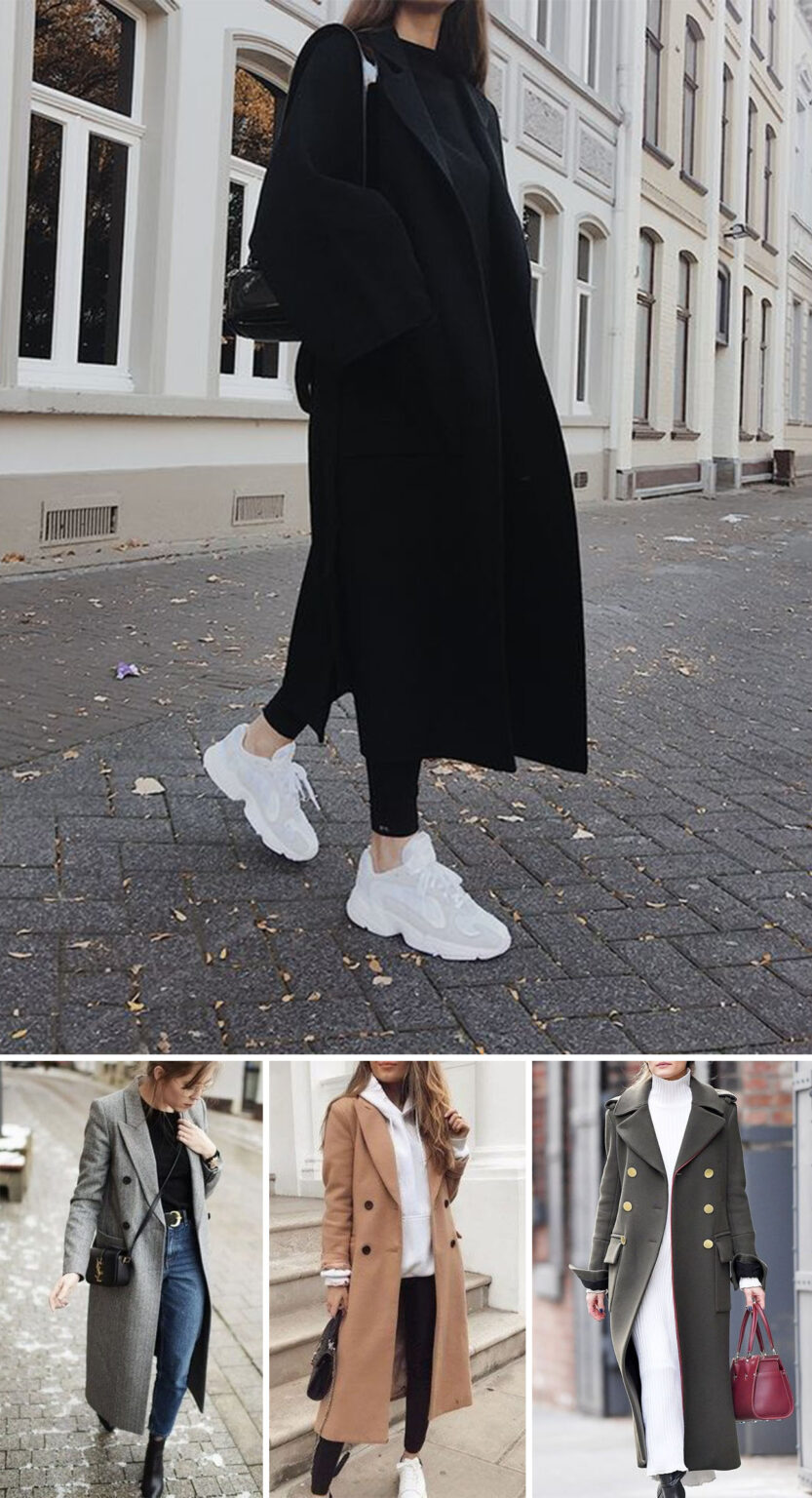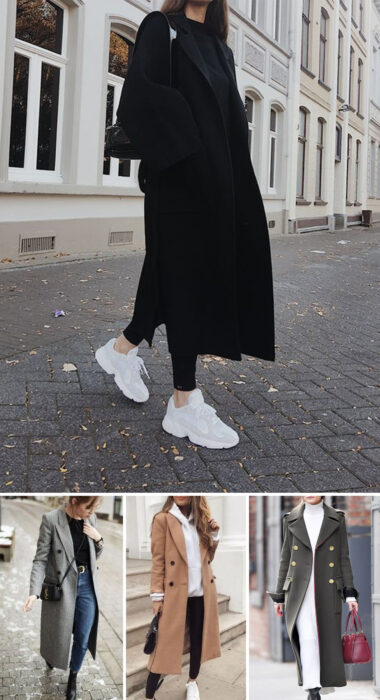 Perfect for days with much colder; There are them in different colors, you will be fascinated by their different flaps, buttons and details that will make each one the best complement.
3. Coats or jackets furry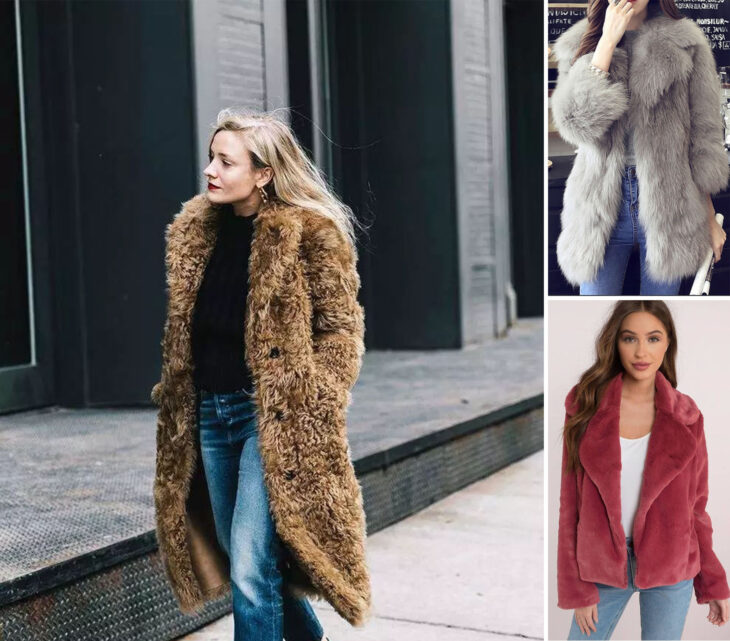 If you are a lover of coquetry and clothes that attract a little more attention, jackets and coats furry they are just what your closet needs. Dare to wear them to go to college or office.
4. Ponchos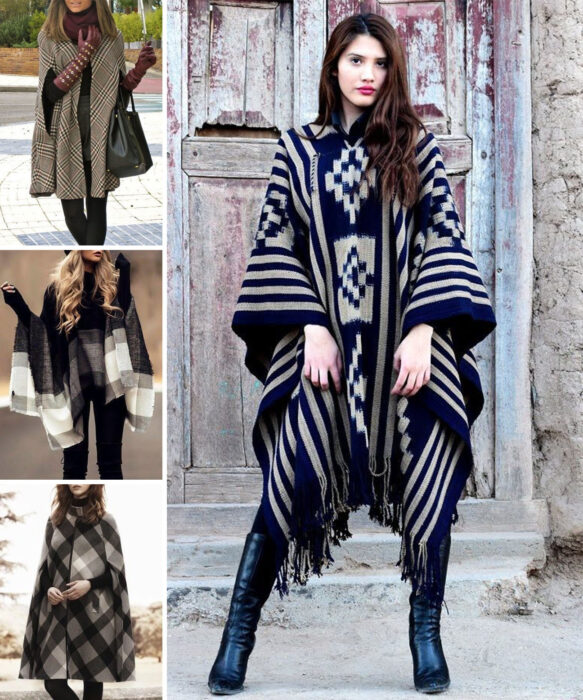 They provide a touch boho or classy, ​​depending on the style you choose. They look good with skirts, jeans or leggings; add your favorite boots and don't be afraid of cold days.
5. Dresses and skirts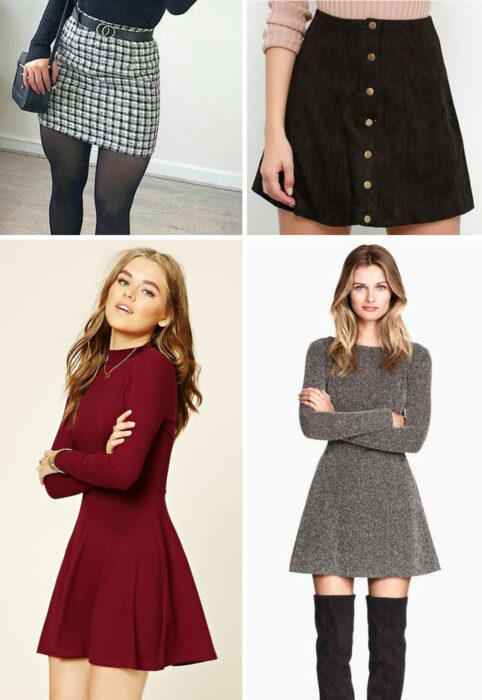 To look feminine and flirtatious regardless of the time of year; Skirts and dresses never go out of style and right now is the time to give life to all those woolen and woven garments that you have in your closet.
6. Jeans in all its versions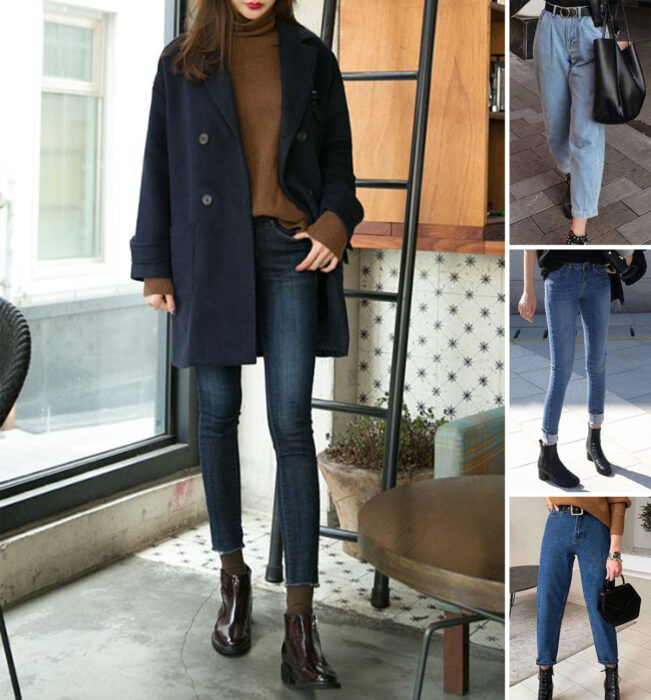 Skinny jeans, mom jeans, straight and even bell-cut go well on cold days. Fall in love with each set that you can put together with them since, in addition to being the favorite garment of many, they never fail you to create the outfit perfect.
7. Leggings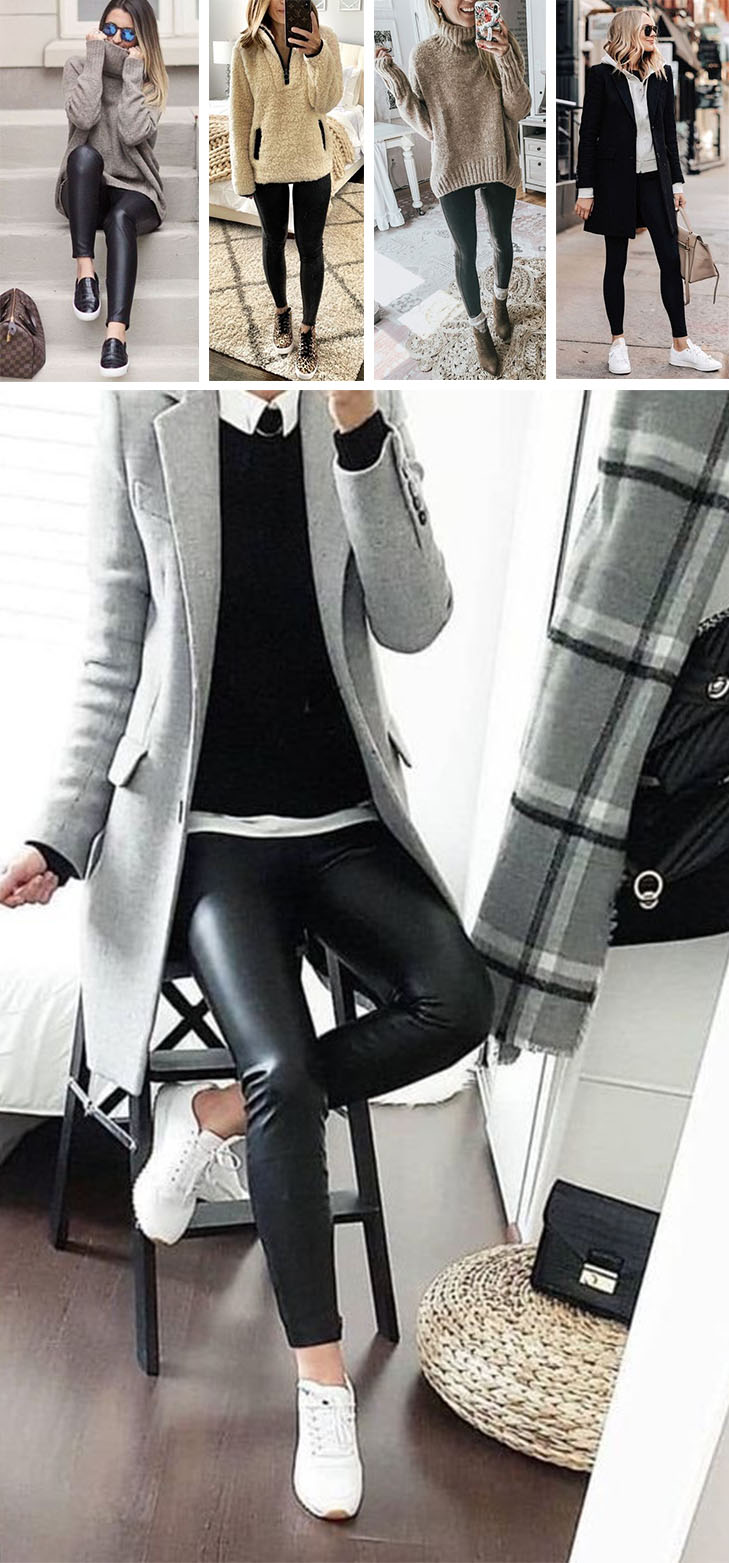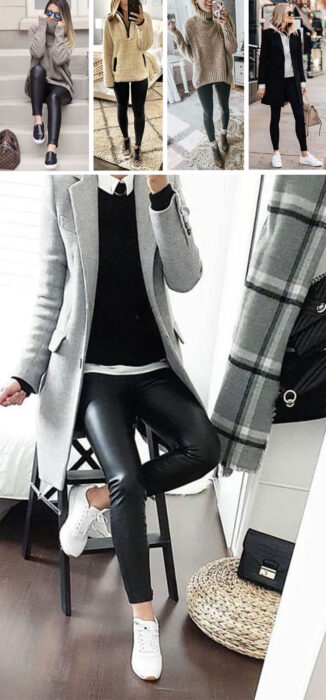 If you thought that in winter you were going to say goodbye to these beauties, you are very wrong, leggings They have many options to be the protagonists of your day, so start playing with the clothes and be amazed at what you can achieve.
8. Scarves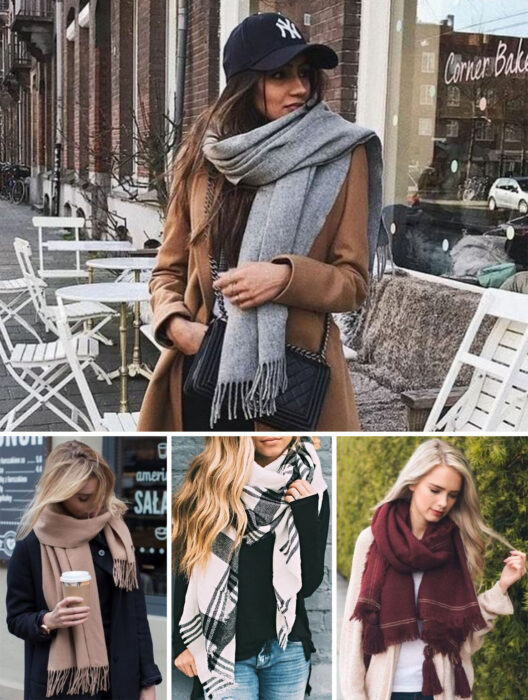 The accessory that everyone needs, as they keep you warm and provide a great style to each look, the best thing is that there are dozens of patterns, colors and fabrics of this garment, so you will never get tired of scarves during winter.
9. Gloves and mittens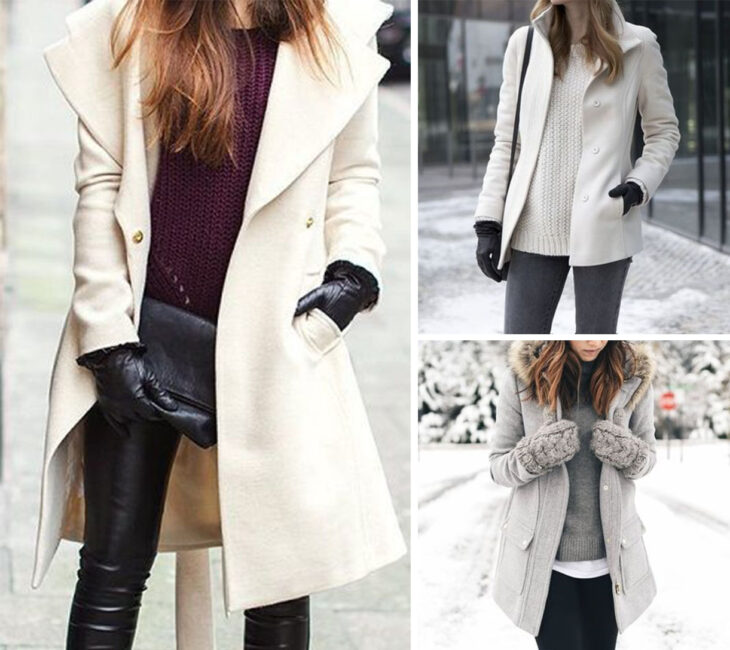 If you live in a city where it is extremely cold or it usually snows, gloves or mittens are more than necessary, but do not limit yourself to choosing a pair that only gives you warmth, choose those that give you style and bearing every time you use them.
10. Hats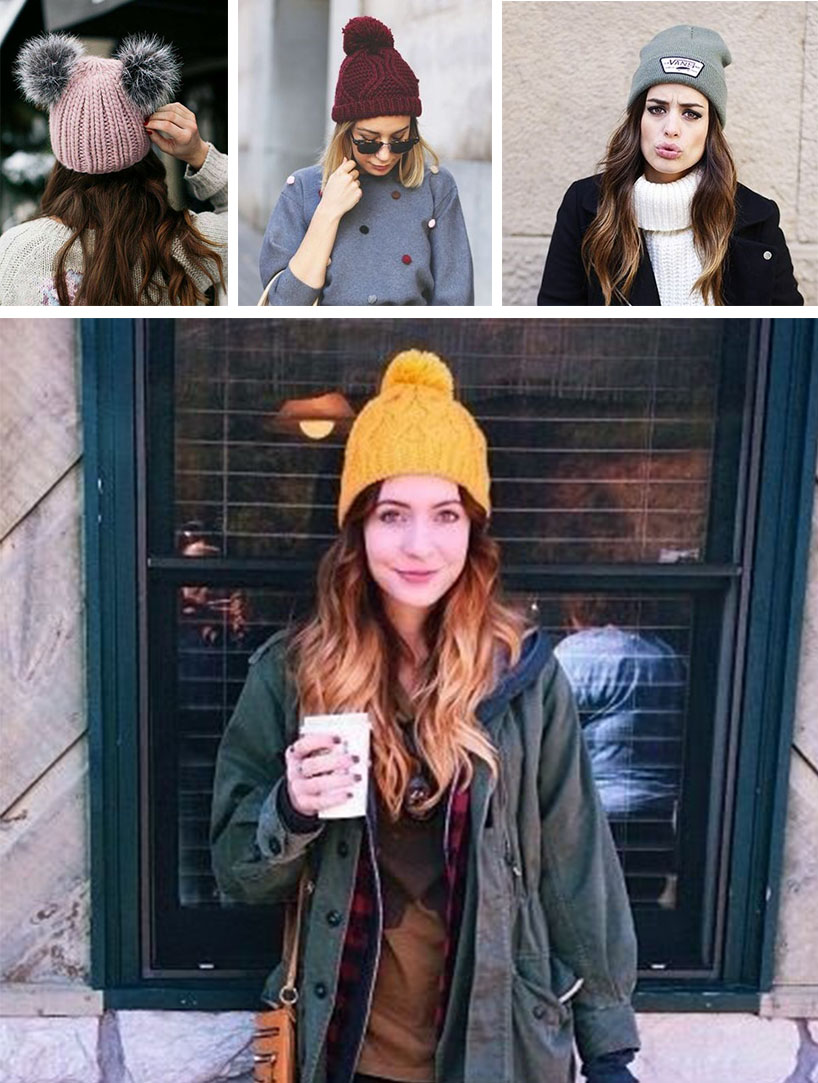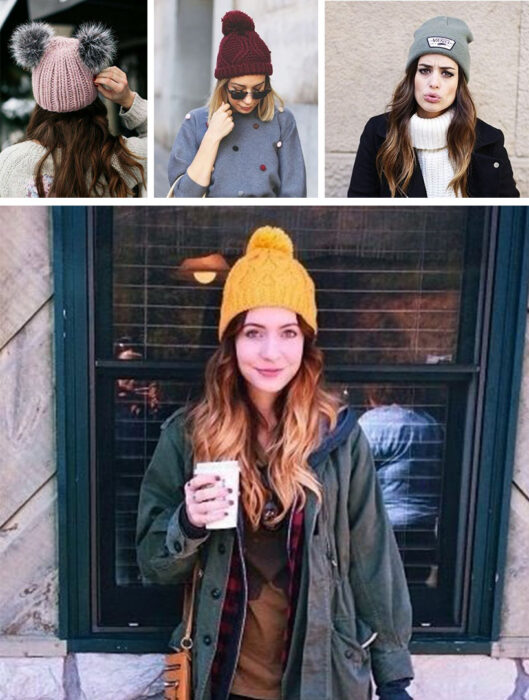 In addition to looking beautiful and making you look tender, they also help you on those days when you want to sleep for five more minutes and leave your hair natural. Mix them with any outfit and enjoy the day as it should be.
eleven. Cardigans of different lengths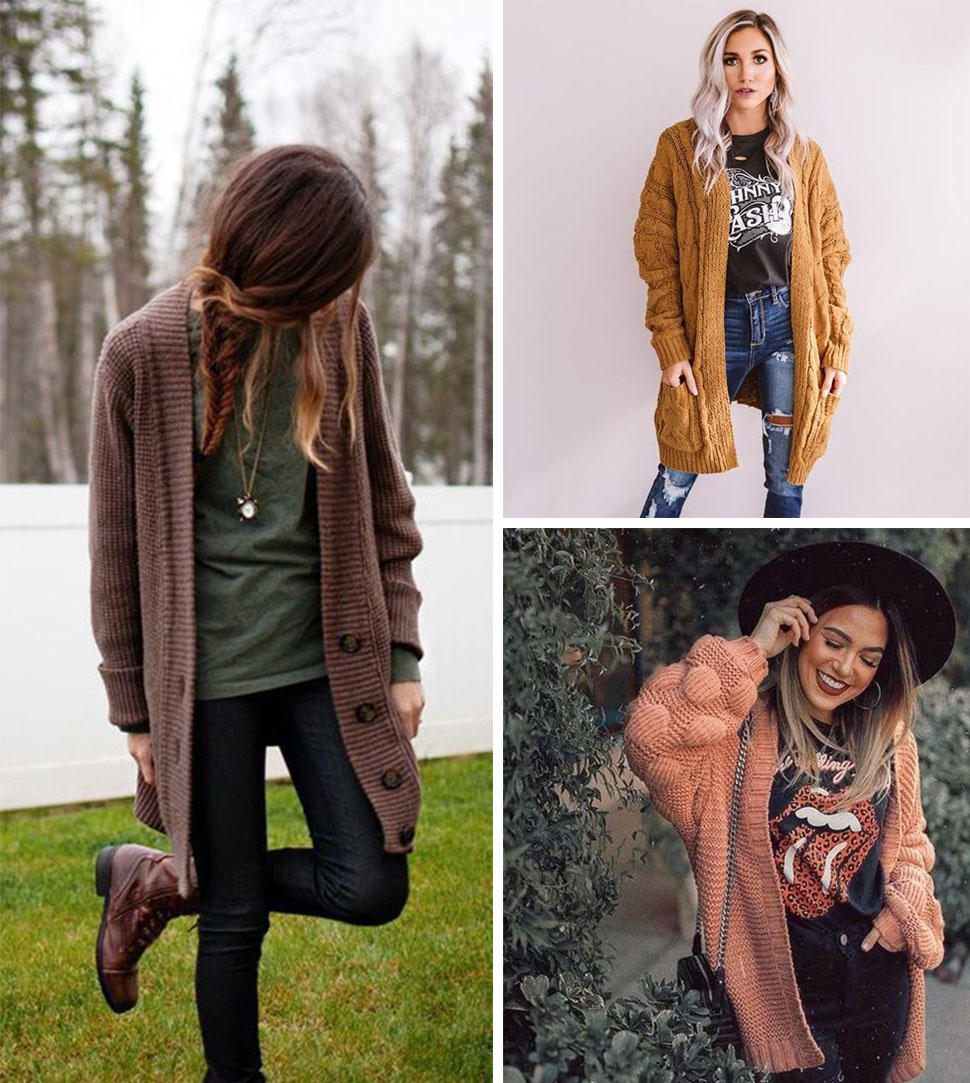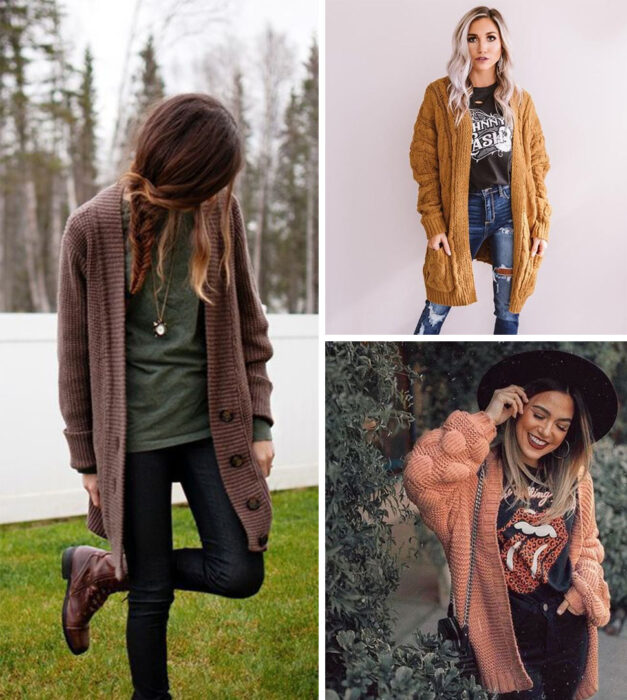 The cardigans They are infallible, the perfect complement to that outfit that needed a special touch. Pick your favorites and wear them with your favorite shirts, blouses or shirts.
12. Long boots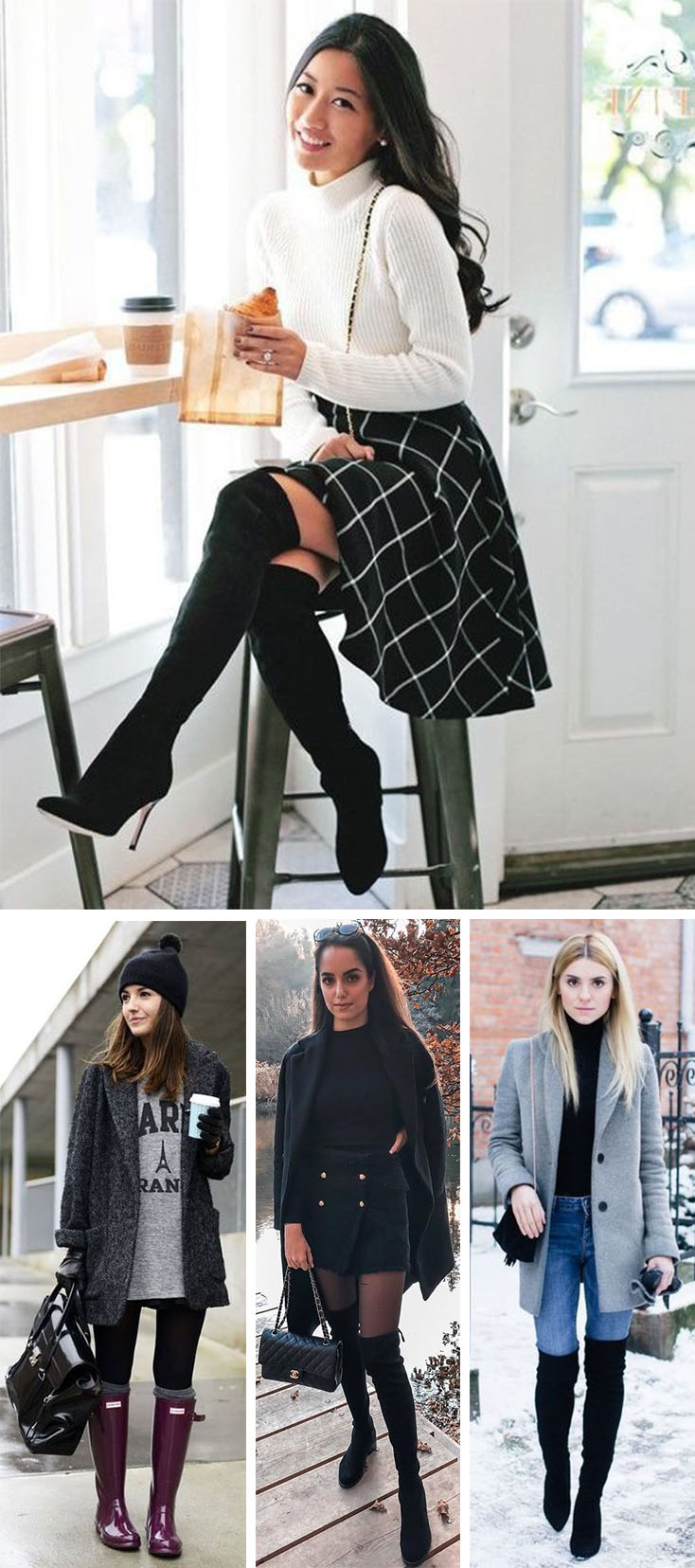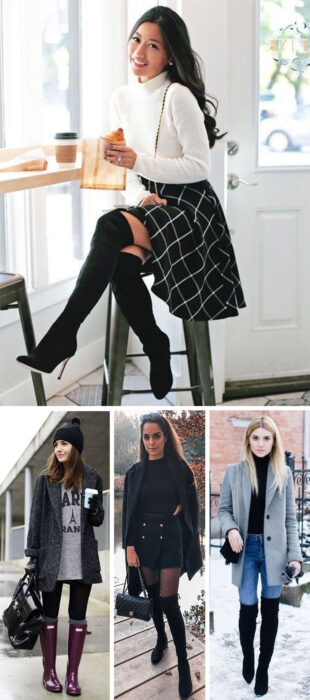 The footwear that everyone wants, they make any outfit look formal when wearing them and best of all, they look good with skirts, jeans or leggings. The classic ones are black, but you can also opt for burgundy or camel.